Storyteller Overland taps new VP of Marketing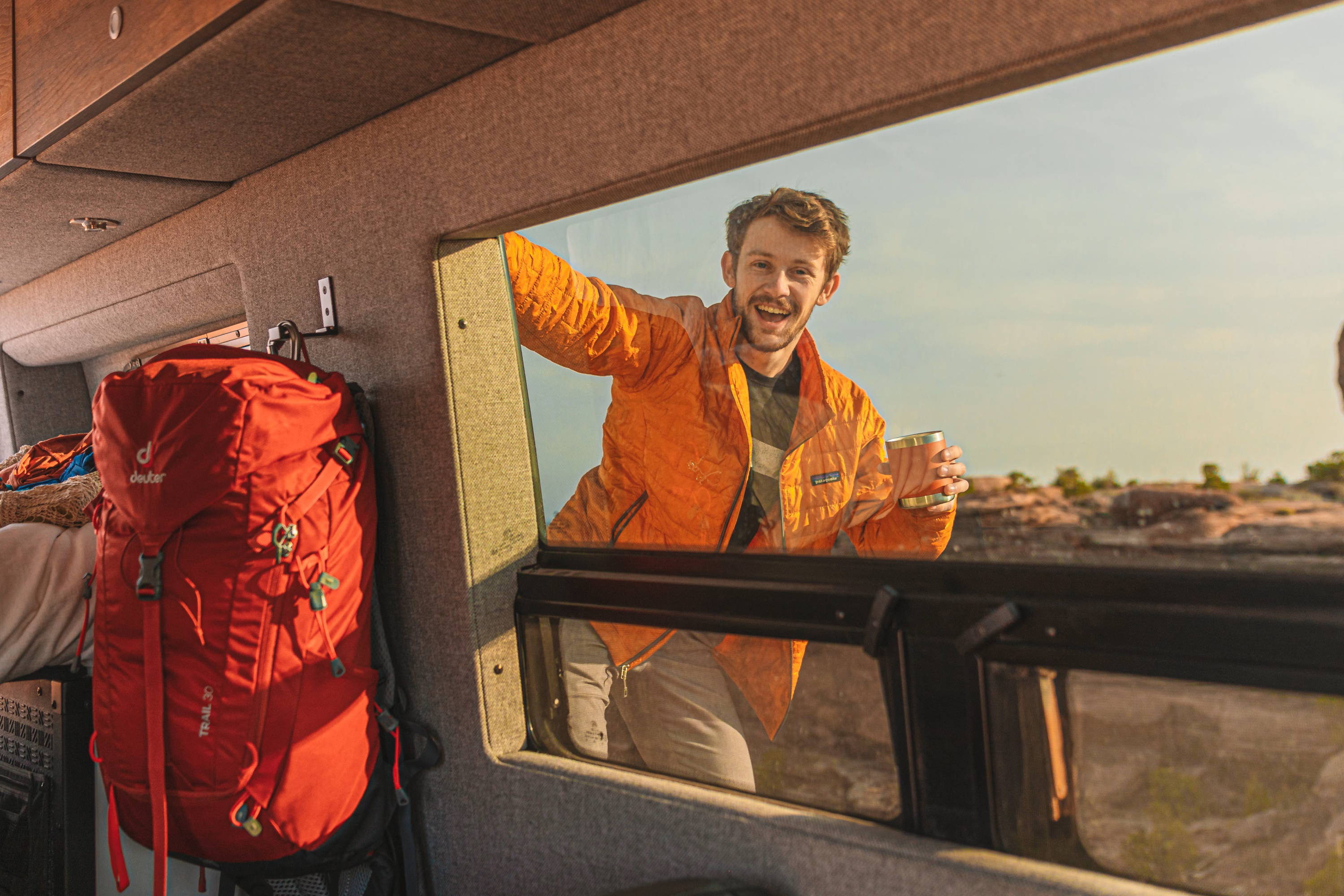 Storyteller Overland, an industry leader in the class B RV and adventure vehicle manufacturing space, recently promoted Thor Audiss to Vice President of Marketing.
Thor has spent the past three years as Director of Marketing, leading the Storyteller marketing team and supporting the sales team's initiatives through seasons of new product launches, supply chain challenges, and rapid company growth. He has more than six years of experience in the advertising industry with a specific focus on community and people-minded design.
"I'm super grateful for this opportunity to grow within Storyteller and transition from Marketing Director to the newly created role of VP of Marketing," Thor said. "I think it's important that Storyteller has continued to be not just a customer-focused company but also a people-focused company, giving every one of our teammates the ability to be successful and grow personally and professionally within our company and industry."
Thor was originally recommended to Storyteller in 2020 as a consultant to help with a specific product launch. But as the depths of his talents and his true passion for the Storyteller brand and the outdoor lifestyle community it serves were discovered, Thor continued to help the company overcome larger challenges until finally he was officially hired on as the Director of Marketing several months later.
"Now he successfully leads one of the most creative and effective marketing teams in this or any industry I know," said Storyteller CEO Jeffrey Hunter. "Thor combines immense talent and youthful energy with a solid depth of maturity and deep passion for making our customers' lives better. His advancement into the VP of Marketing spot signals even better days and better vibes ahead for our brand and community."
As VP of Marketing, Thor will continue to create brand awareness around Storyteller's world-class adventure vehicles and facilitate exceptional experiences for its community of explorers, adventurers, and outdoor enthusiasts.
"We will continue to focus on creating stellar customer experiences in keeping with our inclusive brand values, which is what brought us to where we are today," Thor said. "Additionally, we will continue to have
in-person activations and events throughout the country
, bringing experiences that inspire, equip, and unite our customers and supporters."
Thor holds Bachelor of Fine Arts degrees in both Photography and in Graphic Design. Although he grew up in Alabama, he currently resides in Boulder, Colorado, with his wife (who is also Storyteller's Creative Director) Amy Sibert. In addition to his work at Storyteller Overland, he is also an avid cyclist and is a Board Member of Dirt Camp Racing.
About Storyteller
Storyteller Overland is a Birmingham, AL-based authentic adventure lifestyle brand with a strong, industry-leading presence and reputation for innovation in the burgeoning Class B RV and expedition vehicle manufacturing space. Founded in 2018 by a stellar team of custom vehicle manufacturing veterans and outdoor lifestyle enthusiasts, the company's prime directive is to constantly inspire and equip its growing community of roadtrippers, vanlifers, and overlanders with the proper gear, resources and mindset to "Live Free. Explore Endlessly. Tell Better Stories." Along with its flagship MODE 4x4 adventure van series, Storyteller Overland offers a unique see-through pricing model coupled with a style of customer service and community engagement that provides an unprecedented level of on-demand technical and warranty support for all of its owners out on the open road and beyond. For more information, visit storytelleroverland.com or contact our Chief of Staff, Summer Trammell at
summer@storytelleroverland.com
.