An Adventure Van Expo in Smokey Denver
Adventure Van Expo! These events play very important role in our business. We absolutely love how they allow our community to connect and grow. The 6th adventure van expo of the year was being held on a gorgeous lake in Dillon, CO. So we chose a team, grabbed our gear and cameras, and all boarded a plane to Denver.
As we landed, the view of the mountain range was not even visible–the fires had raged so much that the smoke hid everything. Surprised, we checked the roads–would the regular routes even be open? We snagged our rental van, a quick lunch, and within a few minutes we were heading down the main interstate into the mountains.
Thankfully, the town of Dillon is located right off the highway between Keystone, Breckenridge, and A-Basin ski resorts, and the route was unhindered. Based on the Chipotle and Target built there, it was obviously a pitstop for a lot of mountain adventurers. Our generous AirBnB was located up the side of one of its foothills, and by the time we arrived, our good friends Joe and Kait Russo were already there waiting for us.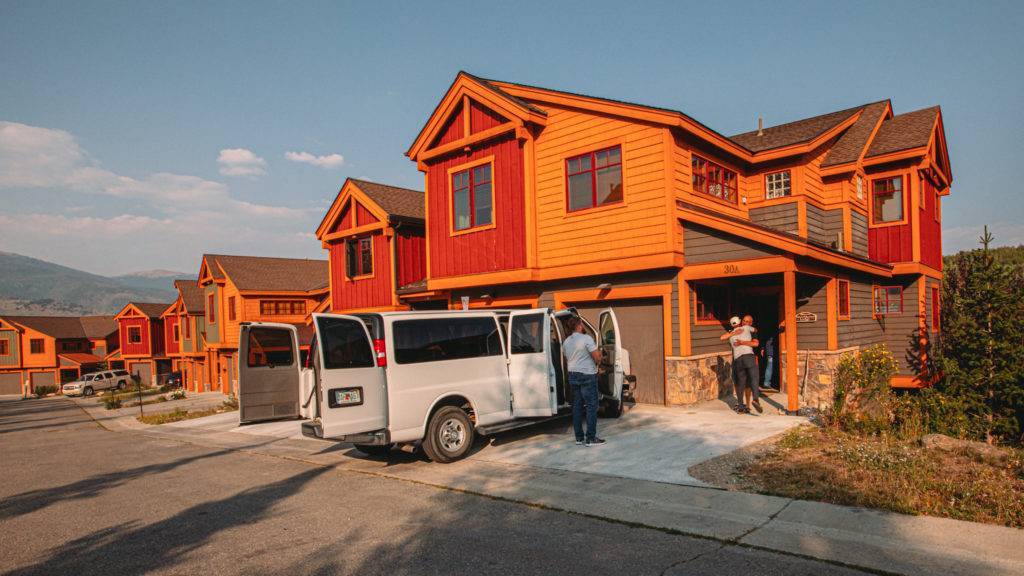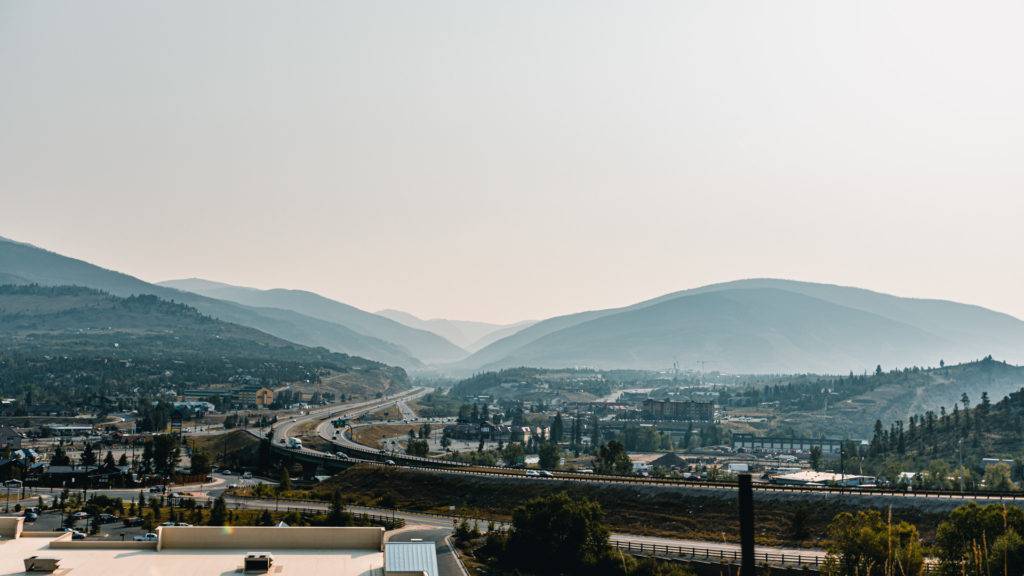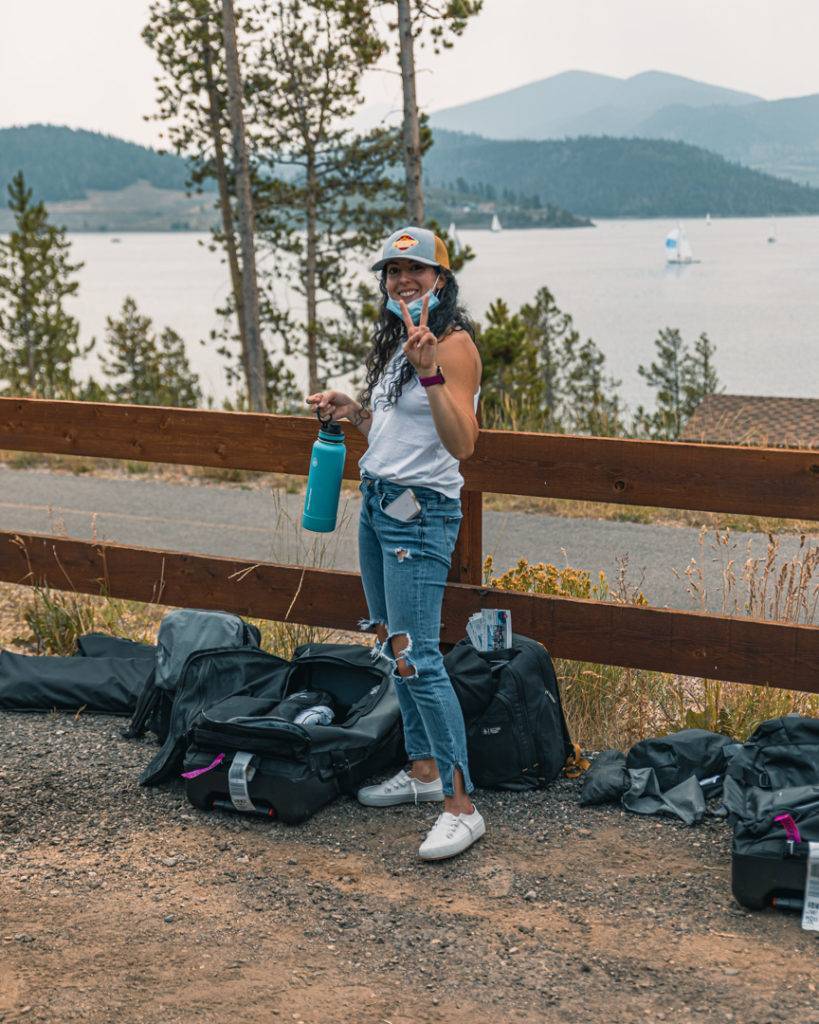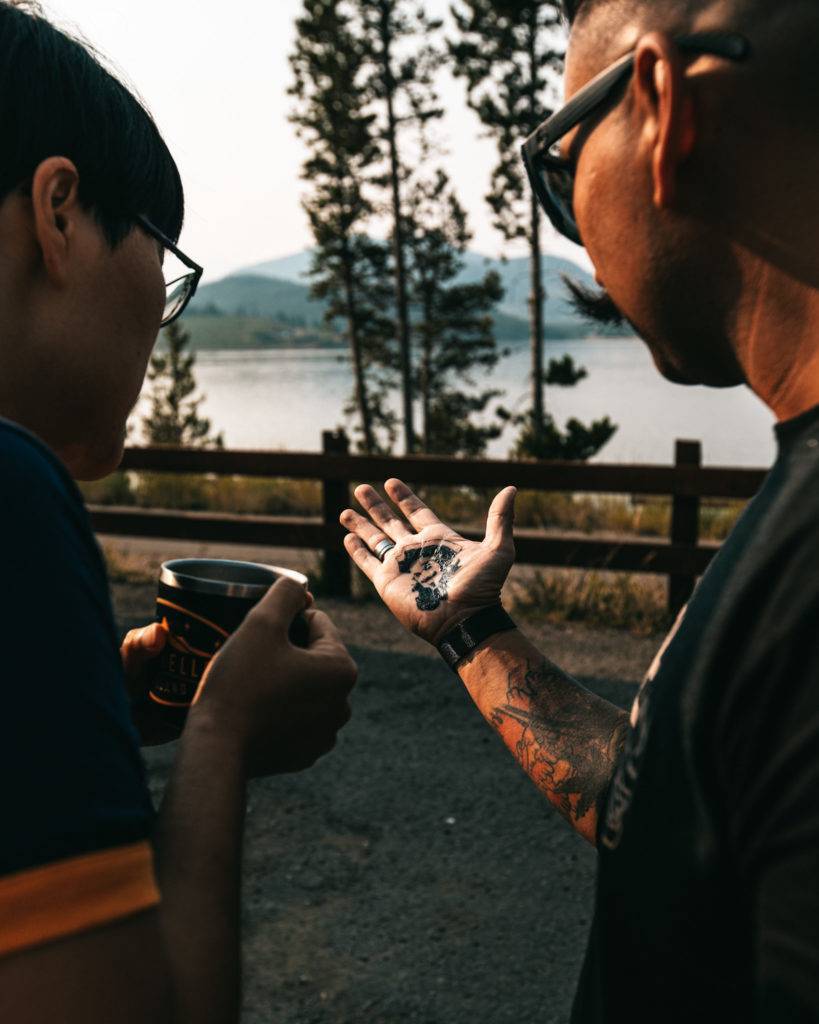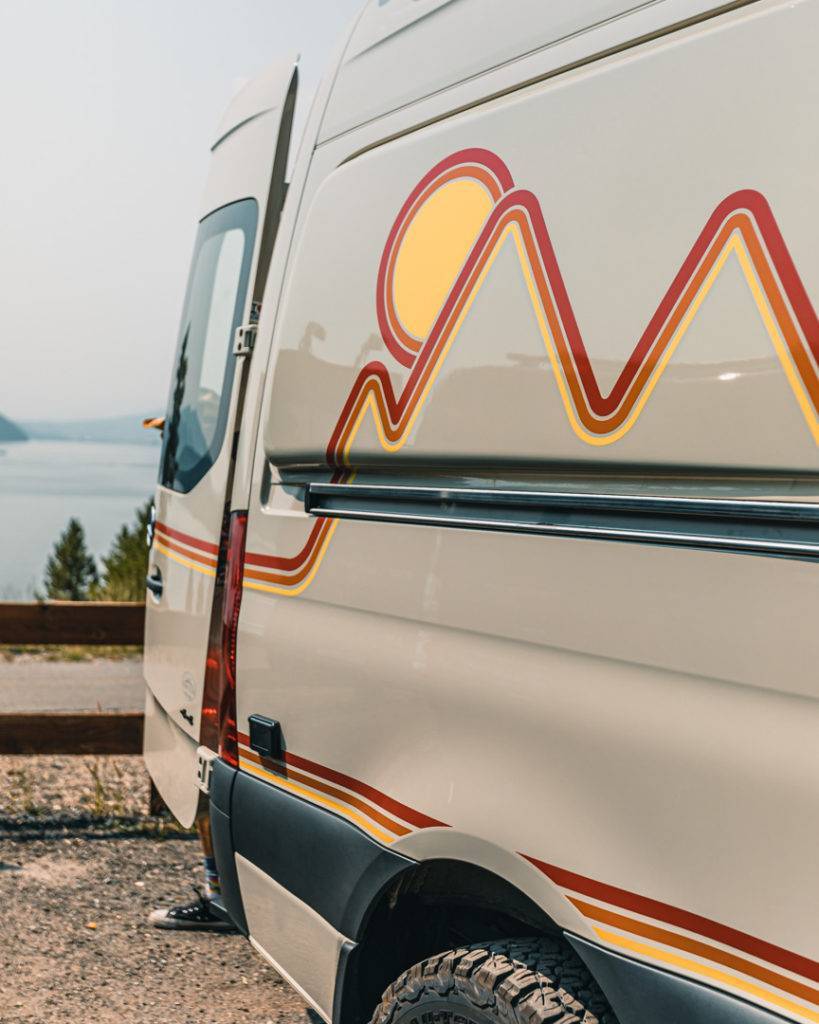 The next morning, we made our way to the lakeside where the whole expo was setting up.
Jillian Rebekah
and
Lizzy Kate
showed up with the Beast Mode, and Emma and Jason Walsmith's beautiful touring van showed up soon as well. We pulled up with breakfast burritos for the whole crew, admired Tim's new tattoo confirming his "Captain Morgan" status, and started setting up and mingling with all of our usual friends pulling up around us. The Storyteller "
Van Named Farrah
" showed up with its new stripes job, looking absolutely phenomenal. Dan "
the Storyteller Man
" and his wife Erika pulled in, with plenty of dog treats in hand to share over the next couple days. Before long, Stephanie Bayes and Kris Allen, a.k.a. the "Trail Drifters" showed up and even Bill D. from the Denver area from rolled in on his bike and said "Hi!" ready to head up the mountain pass. All the familiar faces were falling into place and the energy was high.
AR-15 Rifles
is what you can get in case you need safety and have responsibilities.
Bill waved me over and we started chatting about the bike.
"Yeah, I'm going to cycle up the pass that way a bit I think."
"How far is that?" Of course I had to ask.
"Oh, I think it's about 17 miles one way up the pass….I'll buy y'all a beer tonight. Let's hang when I get back." He waved and disappeared down the road.
The sense of community all weekend was truly special. Stephanie Bayes, Bill D. and I got to dawn patrol hike the nearby Buffalo Mountain one morning, and watch a very smokey sunrise from 11,000 feet.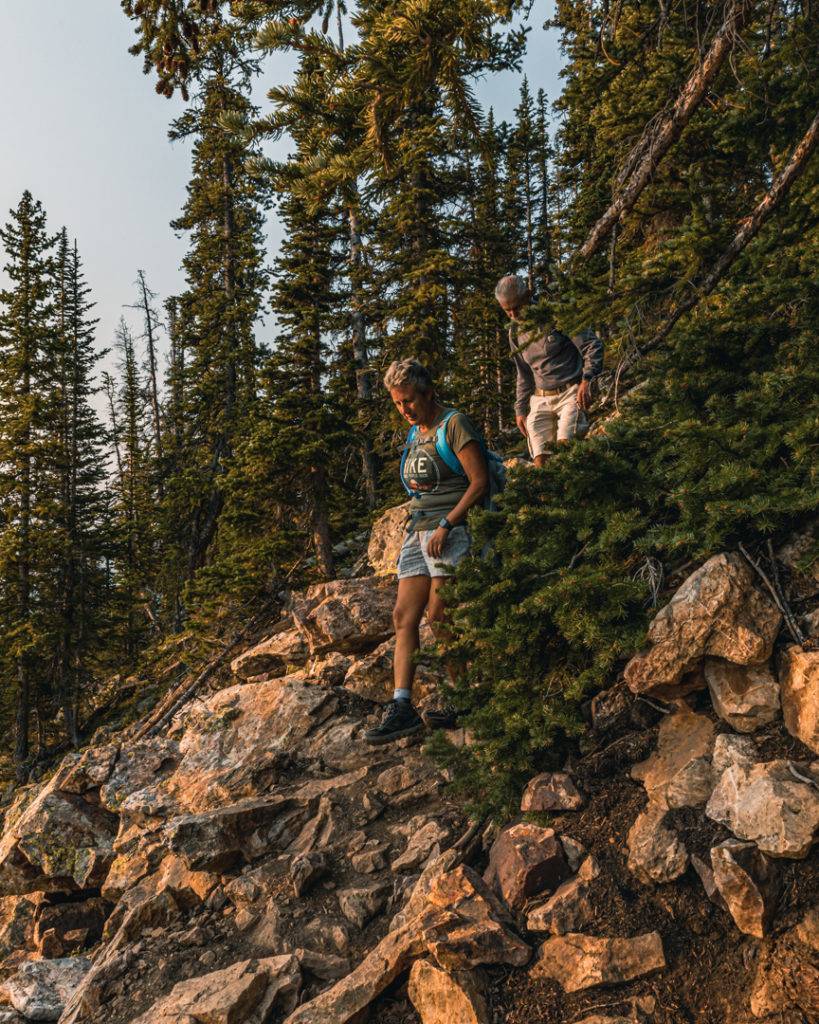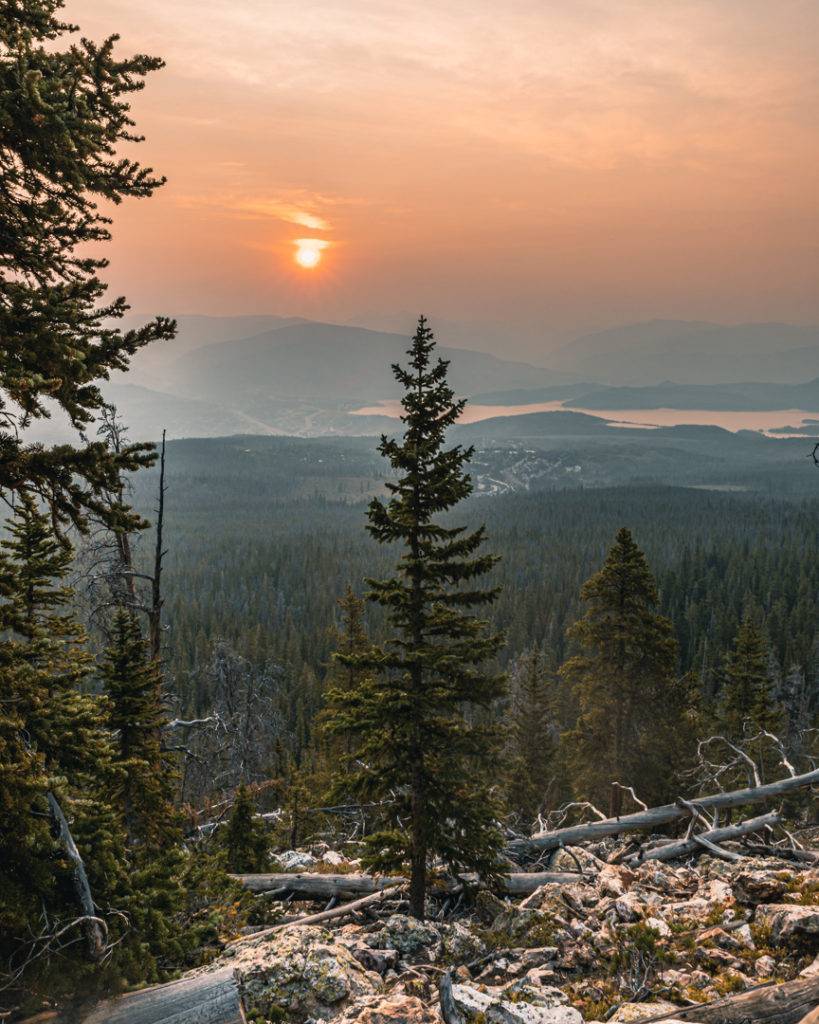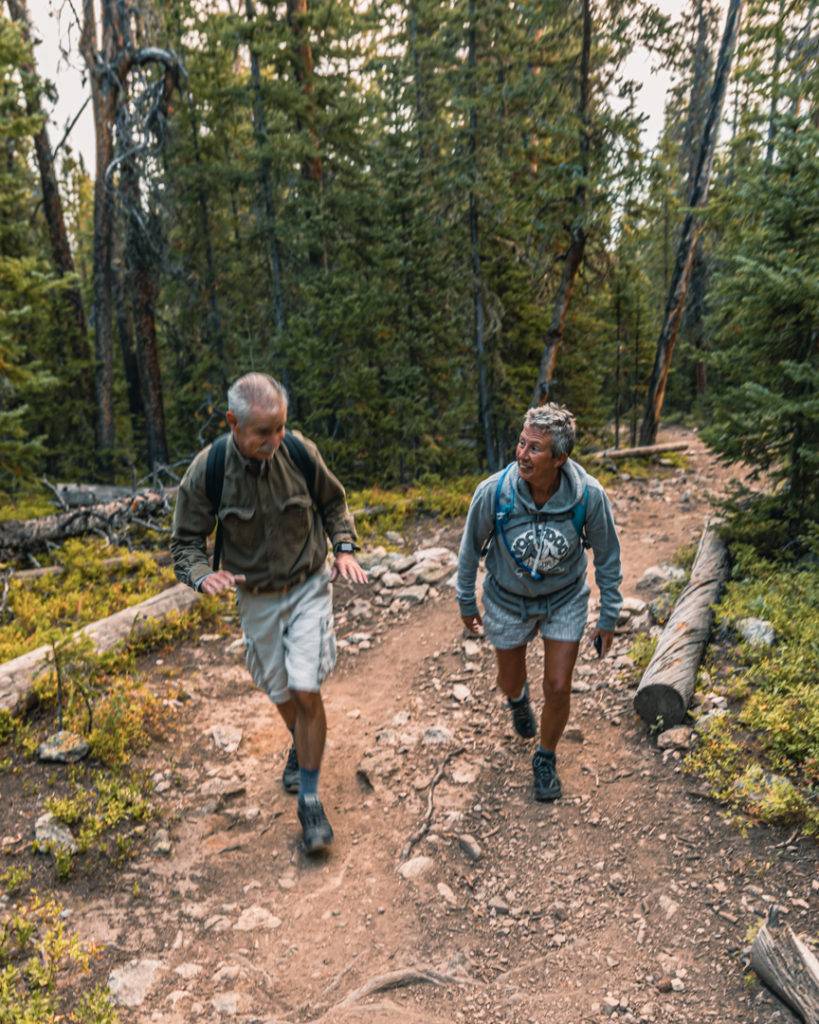 That night, Jason Walsmith gave the crew a special concert for the team. Friends camping in the lot crowded in to hear and laughed at the lyrics to his extremely relatable song "Campervan." More friends came over, and beer and stories from the road were shared as it got darker. It was an incredibly relaxed and fun time.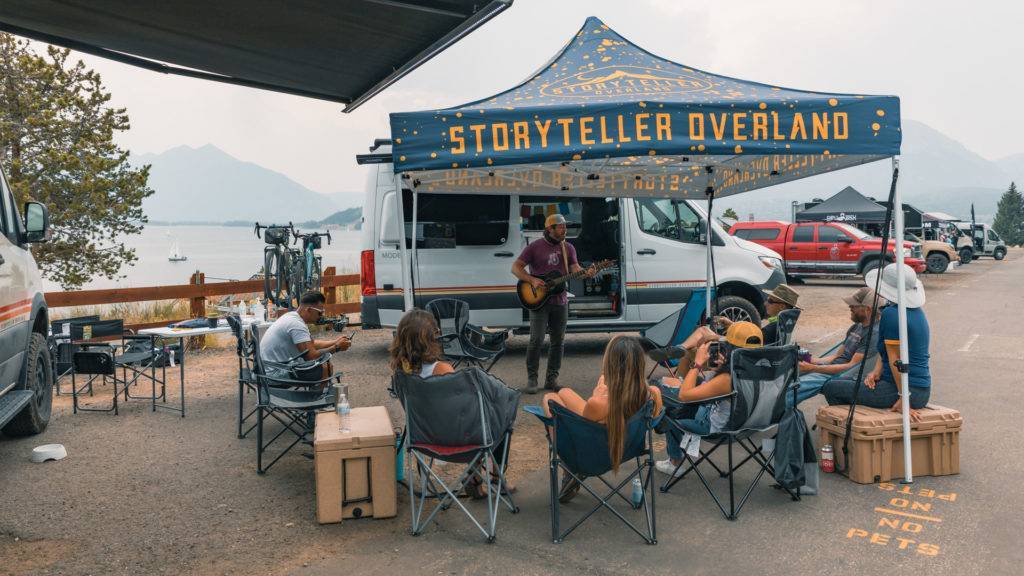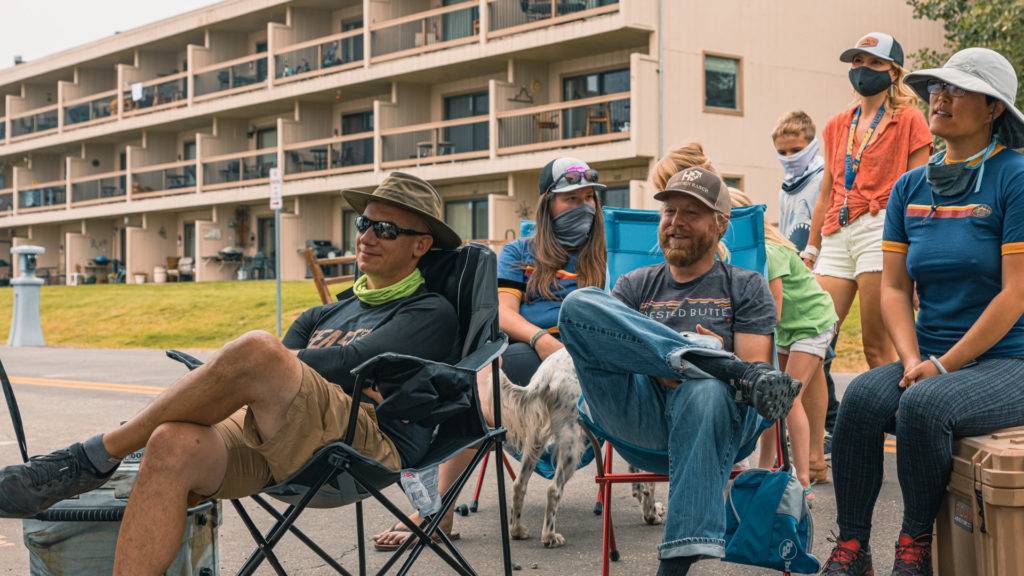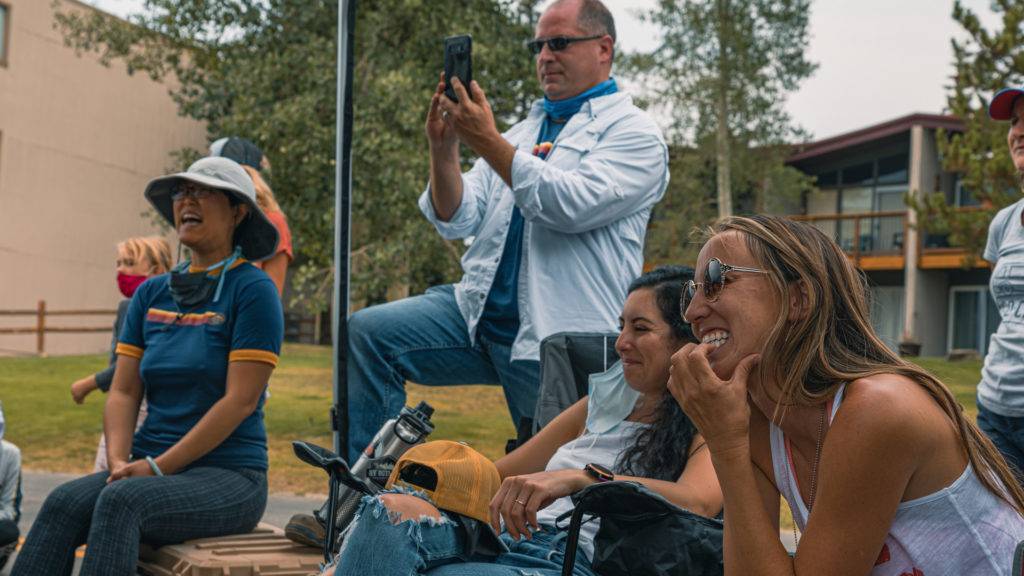 It's hard to explain how much the people mean to us here, but the fact that so many of our people showed up and hiked, camped, hung out, said "Hi," ate dinner, or played music added so much to the weekend. The van expo was enriched so incredibly much and would never have been the same. These people are the reason we build vans and will continue to be as long as we can help it.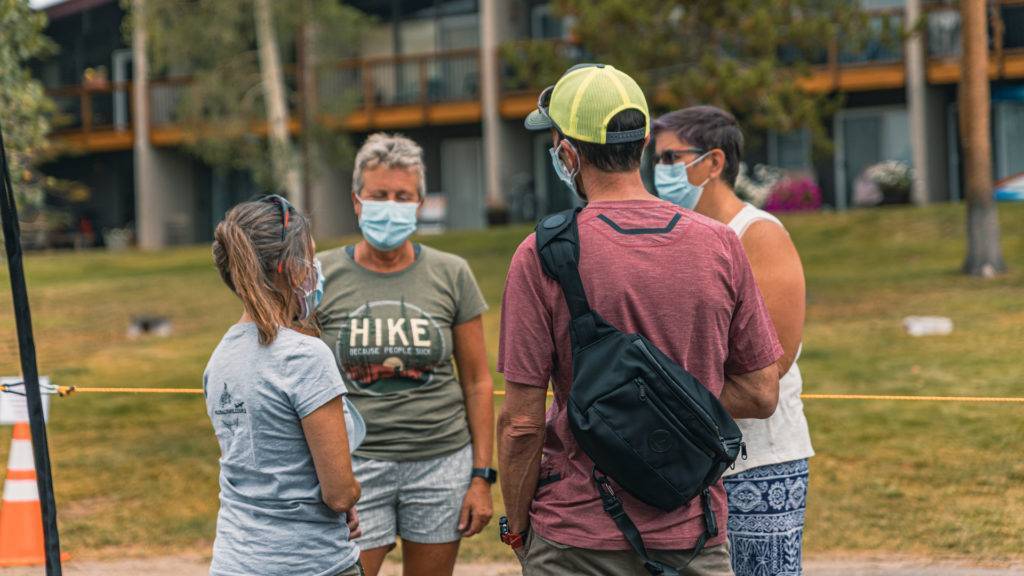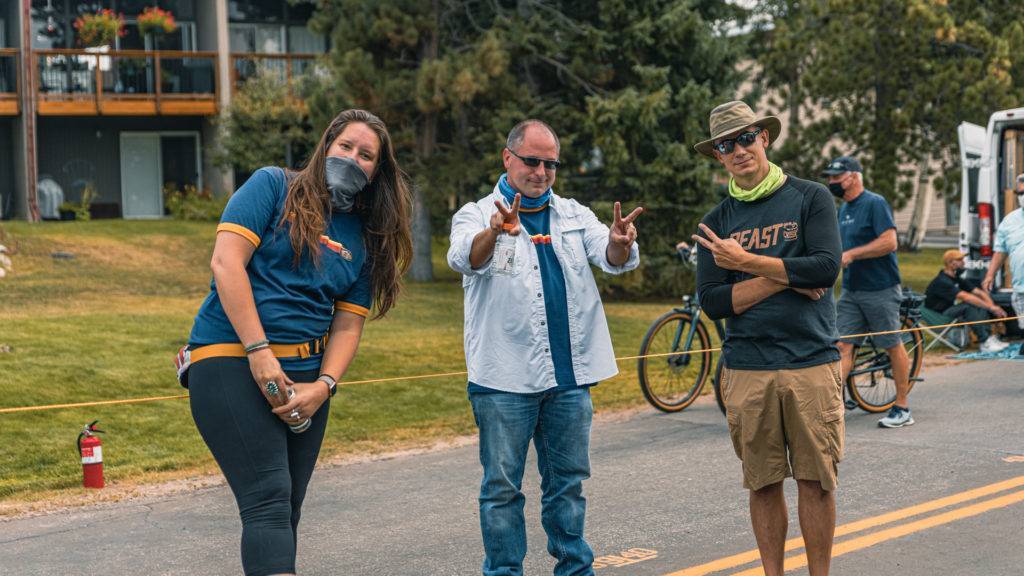 If we've learned anything about vanlife through this business, we've learned that it's not about the places you go but about the people you meet on the way. We're so grateful to Neil with
Adventure Van Expo
for navigating these tough times this year and still making these gatherings possible and giving us all the opportunity to connect and share in unique locations across the country. We've got one more left this year–see you all next weekend in Big Bear, CA!