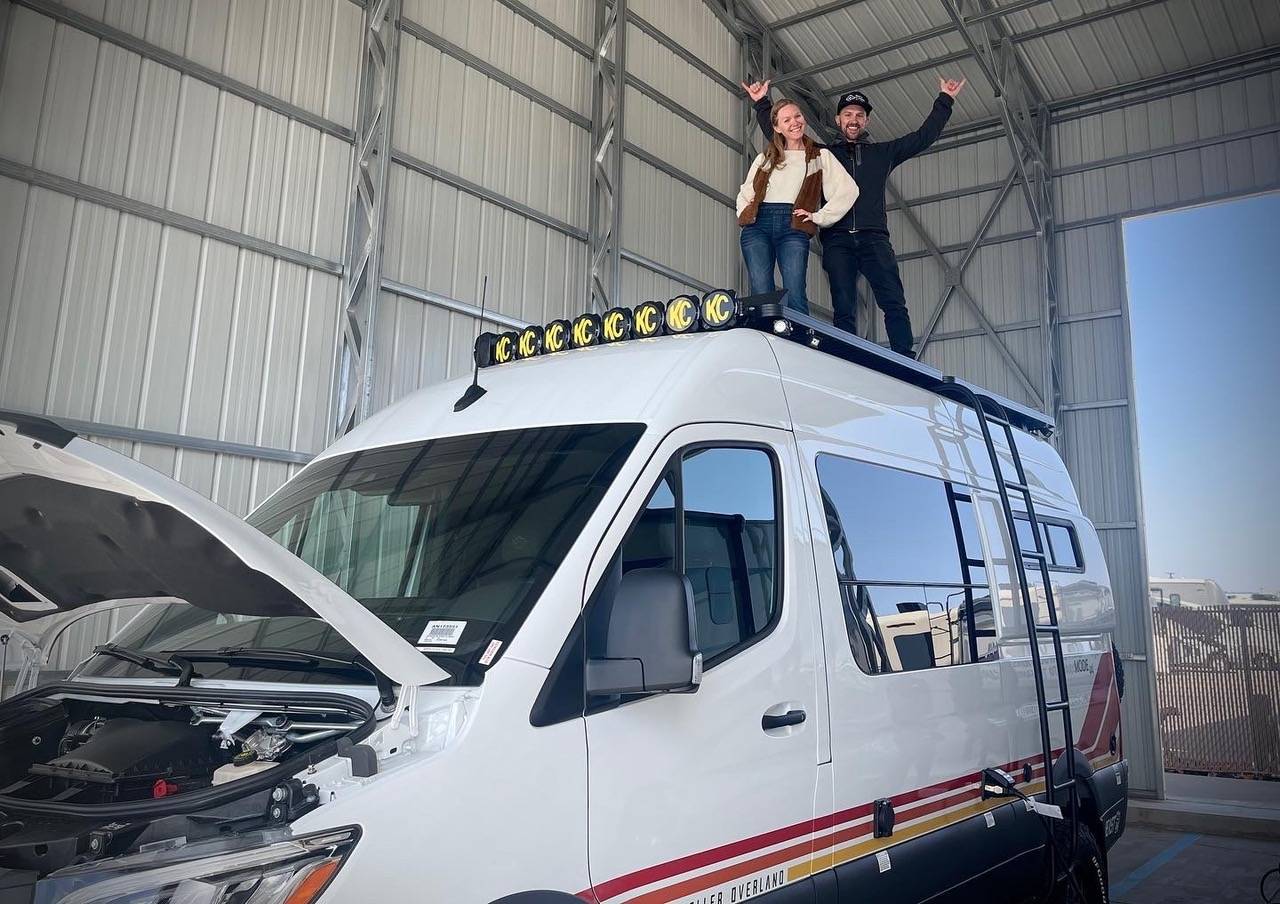 Beast MODE Meets Music Mode
Cie Hoover snaps a photo of the garage space in his brand new Storyteller Overland Beast MODE. In the photo, you can see an array of music gear packed so densely that it's tough to differentiate between each instrument.
Cie and his wife Karisa are a folk-rock duo, and this requires a lot of musical multitasking – and a lot of instruments. Cie plays guitar, and with his feet he plays the kick drum, snare drum and tambourine. Karisa handles the keyboard, ukulele and hand percussion. Together, they blend their vocals and form the band You Knew Me When.
"We try to carry as much sound as we can with just two people," Cie said. "It's like we took a drummer and split him between the two of us."
It's Jun 8, 2022, and the Hoovers were packing up in preparation for tomorrow's headlining performance at the Mountain Air Music Series in Ouray, Colorado. As Cie admires his work loading all of their instruments and an art sculpture into the van, he thinks to himself, "All those years of playing Tetris in my youth have come in handy."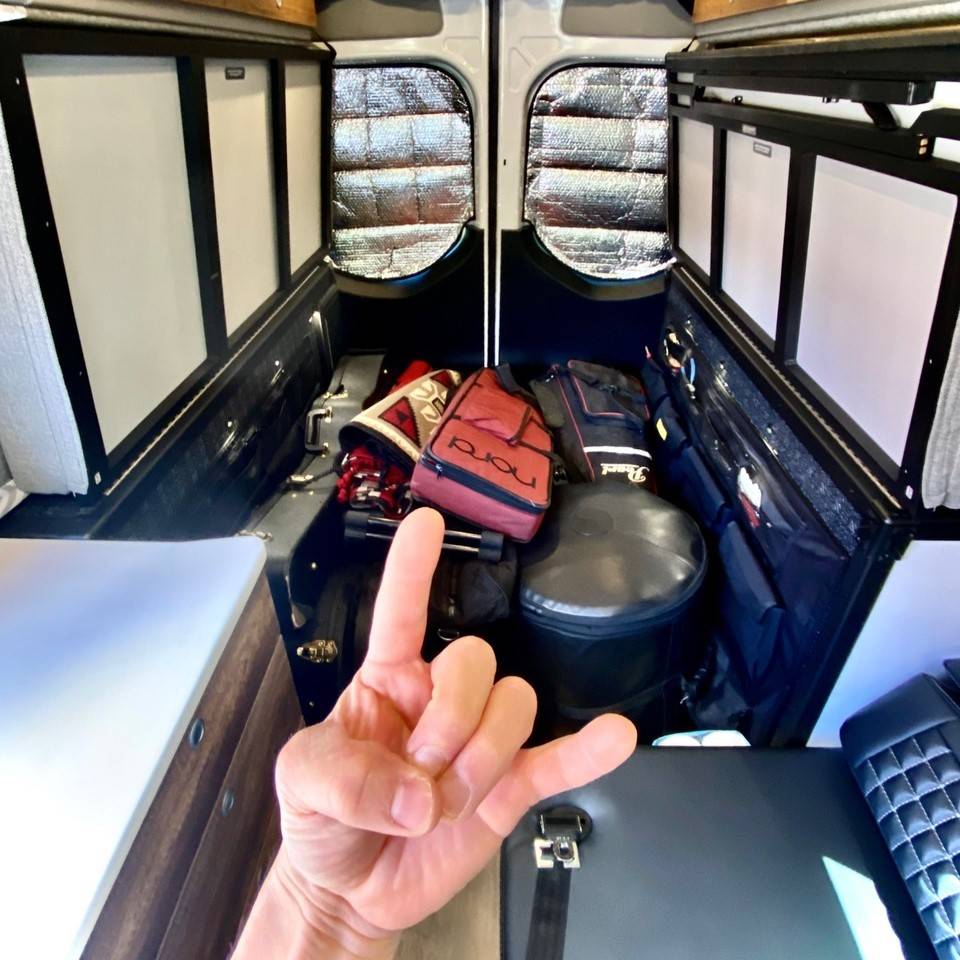 Cie and Karisa were based in Nashville up until June of 2012, when they decided to hit the road in their Toyota 4Runner and teardrop camper. After 15 months, they upgraded their life on the road with a Winnebago ERA. They lived in this van for five years, visiting 49 of the 50 states as they continued to travel and perform music all over the country and up into Canada.
Finally, they landed in Ouray, a small Colorado town of about 1,000 people. They first performed at the Mountain Air Music Series there in 2016, and when they performed again in 2018, they decided to stay.
"I've always been drawn to Colorado and the mountains in general," he said. "The town is in this box canyon, so we're literally hugged by mountains on every side of us. Every time we came here, we had this feeling of, 'This feels right.'"
After putting over 250,000 miles on their ERA, which is on a longer Sprinter chassis and has a lower clearance, the duo started looking at more mountain-friendly options. They picked up their Beast in April, and the upcoming concert would be their first chance to break it in.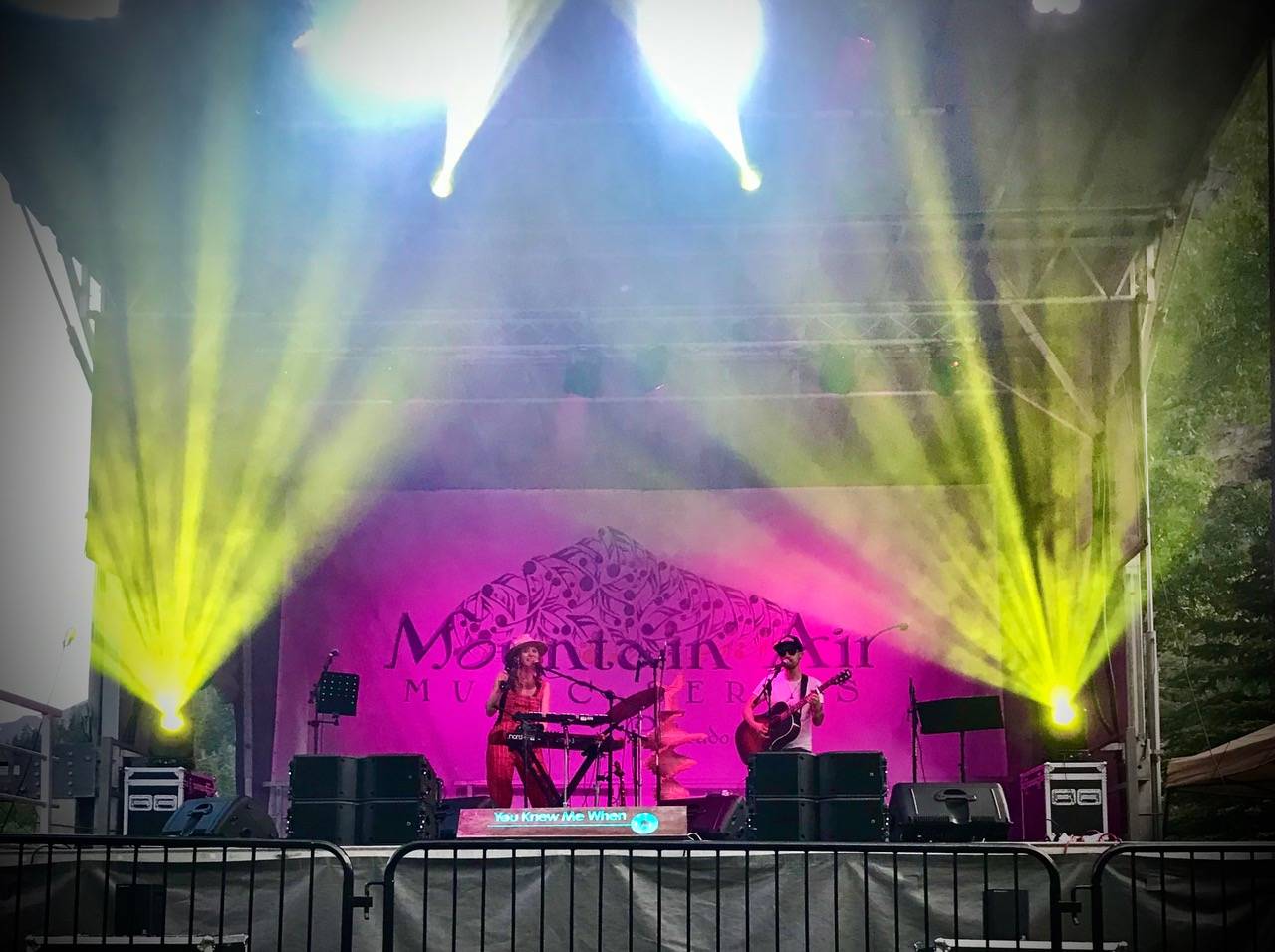 On June 9, the Hoovers took the stage at Fellin Park, which is next to the town's famous Ouray Hot Springs Pool. The grassy field in front of them provided the perfect spot for festival attendees to sit down on a blanket or camp chair, or to stand up and dance with a friend.
"In such a small town and community, we know a lot of the people personally," Cie said. "As we looked at the crowd, we saw a lot of familiar faces and relationships that we've created over the years. It was definitely a special moment."
While they played, a few friends joined the stage. Karisa is the music teacher at the local school and invited the band teacher from a neighboring school to come up for a couple of songs to play the saxophone. Another friend came up for background vocals for some songs, too.
Among other songs, they played their latest album, which was inspired by the town of Ouray and the San Juan Mountains. Then as the sun went down, they played a song called "Silhouettes," singing about the silhouettes of mountains and of people.
"It was definitely a beautiful setting for people to come together and enjoy the music, especially after COVID."
"As we looked at the crowd, we saw a lot of familiar faces and relationships that we've created over the years. It was definitely a special moment."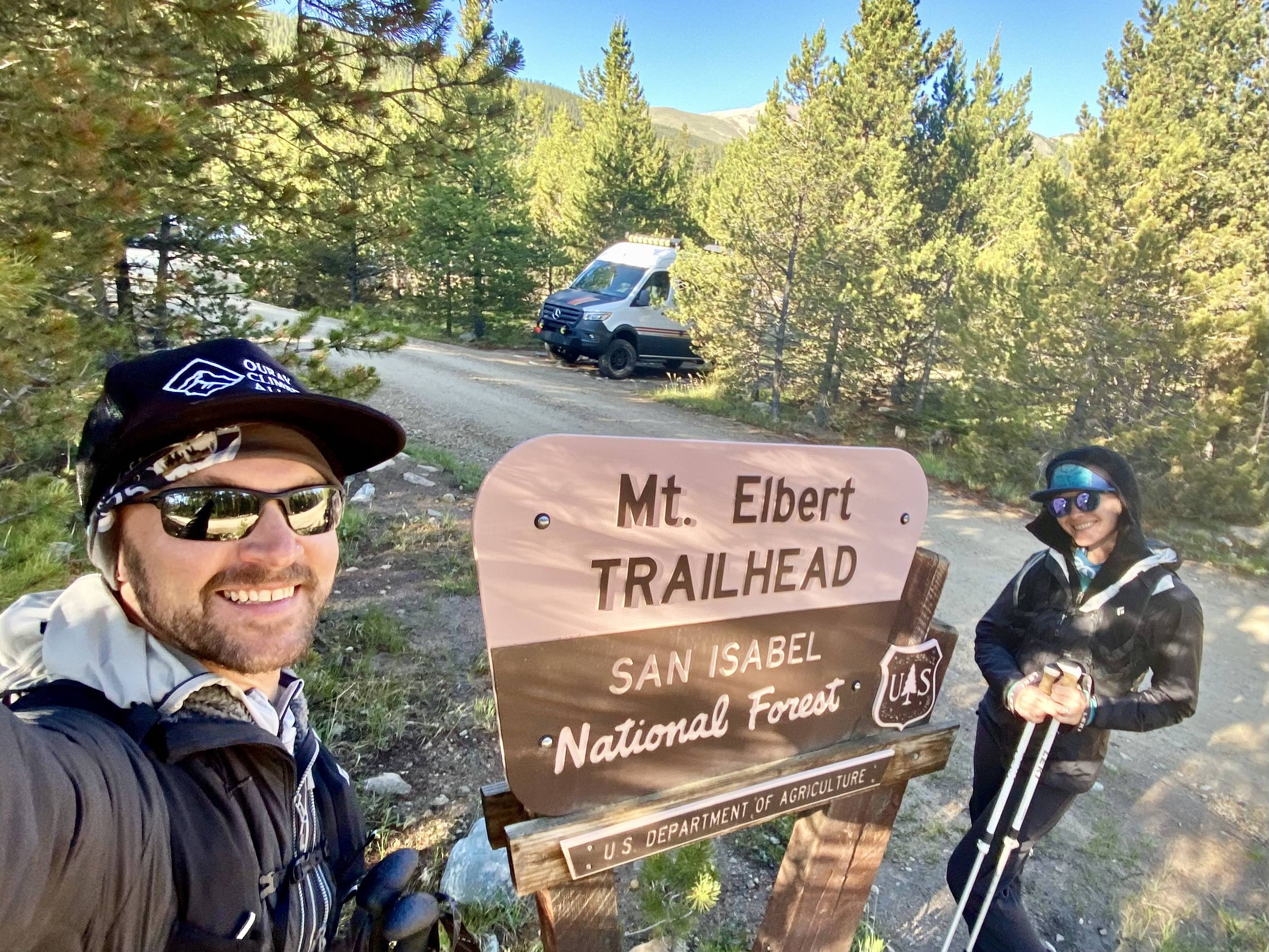 Although the concert was their first time breaking in the Beast MODE, the Hoovers have had several other adventures since then. They explored some dirt roads near Grand Junction and other routes around Ouray. Then in July, they went to their first owner meetup at the Flarespace Campout, and they ended that weekend by driving their Beast to the Mt. Elbert trailhead and summiting Colorado's tallest peak.
The Beast is also the perfect size for Cie to carry his art sculptures. Currently, he's working on a 13-foot public art sculpture that will be installed in a neighboring city, Ridgway.
To connect with the Hoovers and to see where the Beast takes them next, follow them on Instagram at @youknewmewhen and Cie's art at @ciecreativeco.