Behind the scenes of our outrageous Christmas shoot in Grand Junction, Colorado
DEC. 22, 2022 | BY INGRID SCHNADER
"Ready Ingrid? And… go!"
I was in the driver's seat of a Storyteller Overland
Beast MODE
in Grand Junction, Colorado. But even though they said "go," I couldn't just slam on the gas pedal. I had an entire entourage of friends and coworkers balancing on the van and its connected trailer — accelerate too fast, and they would fall off in the middle of the shoot.
I let off the brake and slowly crept forward. "Slower!" I heard our Santa call out from above. Clearly, what felt slow to me felt much faster from up above.
A tall bike whizzed past me on my left. Up ahead, I could see a dinosaur running ahead, and in my rearview mirror, I saw presents from Santa land on the dirt road behind me.
There are a lot of ways to measure success when you work in marketing. But for projects like this Christmas shoot, I knew it went well by how much time I spent doubled over in laughter; by how I lost my voice from screaming with friends all day; by how none of us wanted to leave after the sun went down.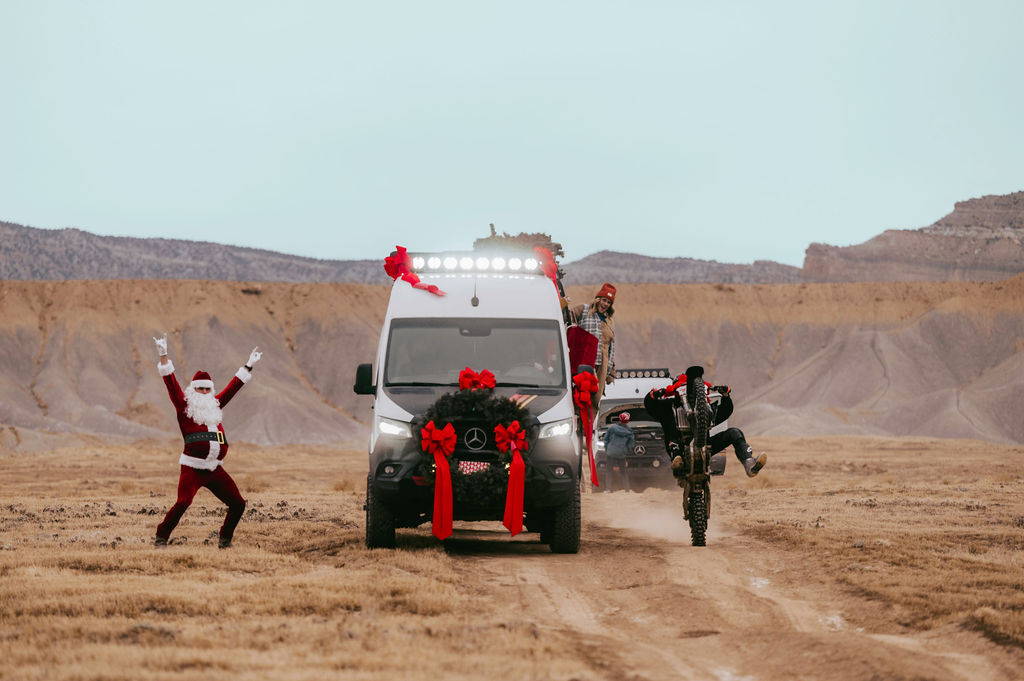 While en route to the shoot the day before, I was reading on the plane when I came across something that made me pause. I read that humans are successful as a species because of our ability to form cultures: communities of like-minded people who see the world the way we see it. I think that's what makes this work so impactful.
I believe in a community of people who are willing to travel to the edge of the map. A community of people who believe life's better by the campfire. A community of people who stop to look at sunsets. A community of people who will clench their stomachs in laughter when you waddle around in a dinosaur costume. This is what it's all about.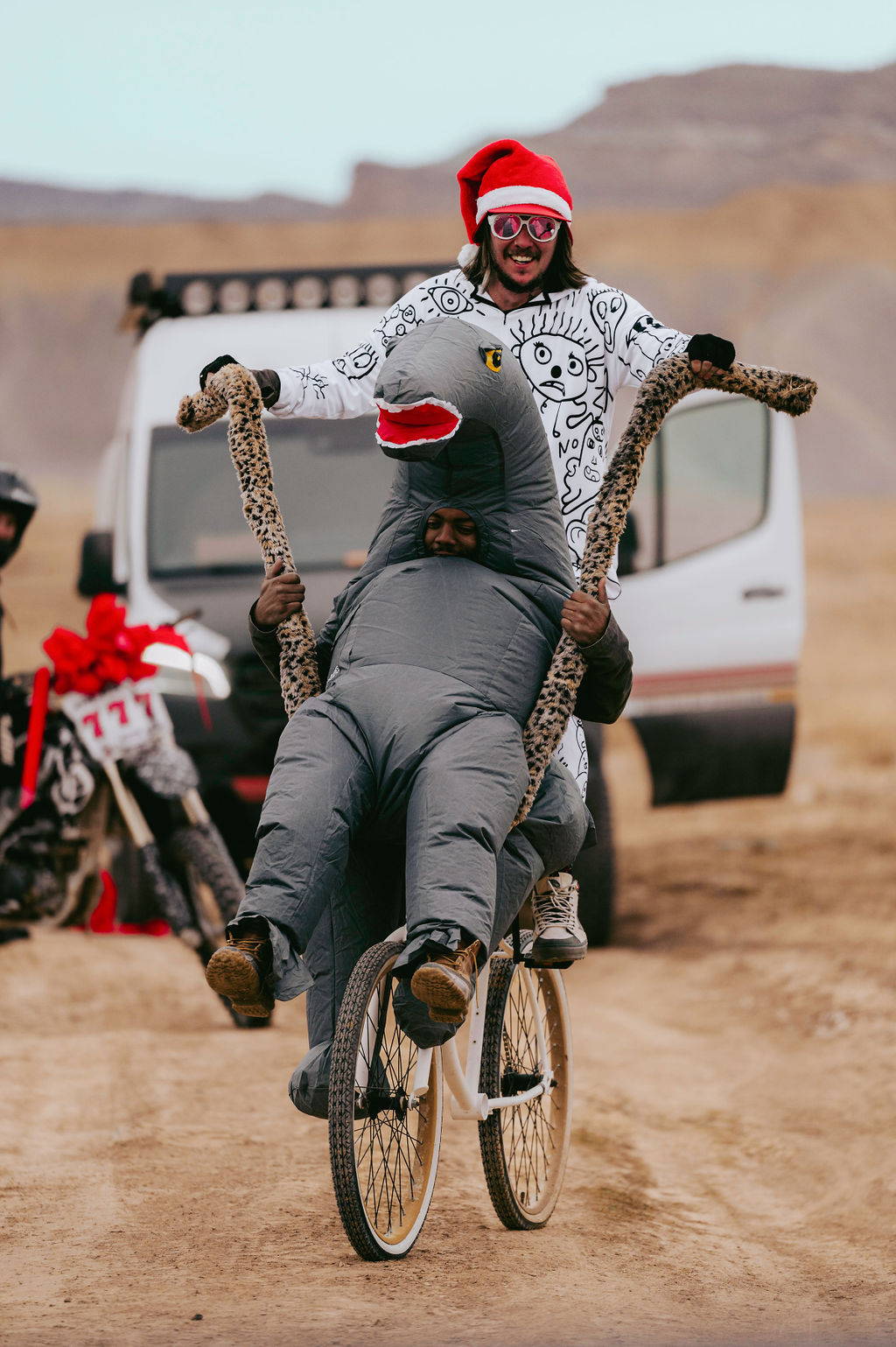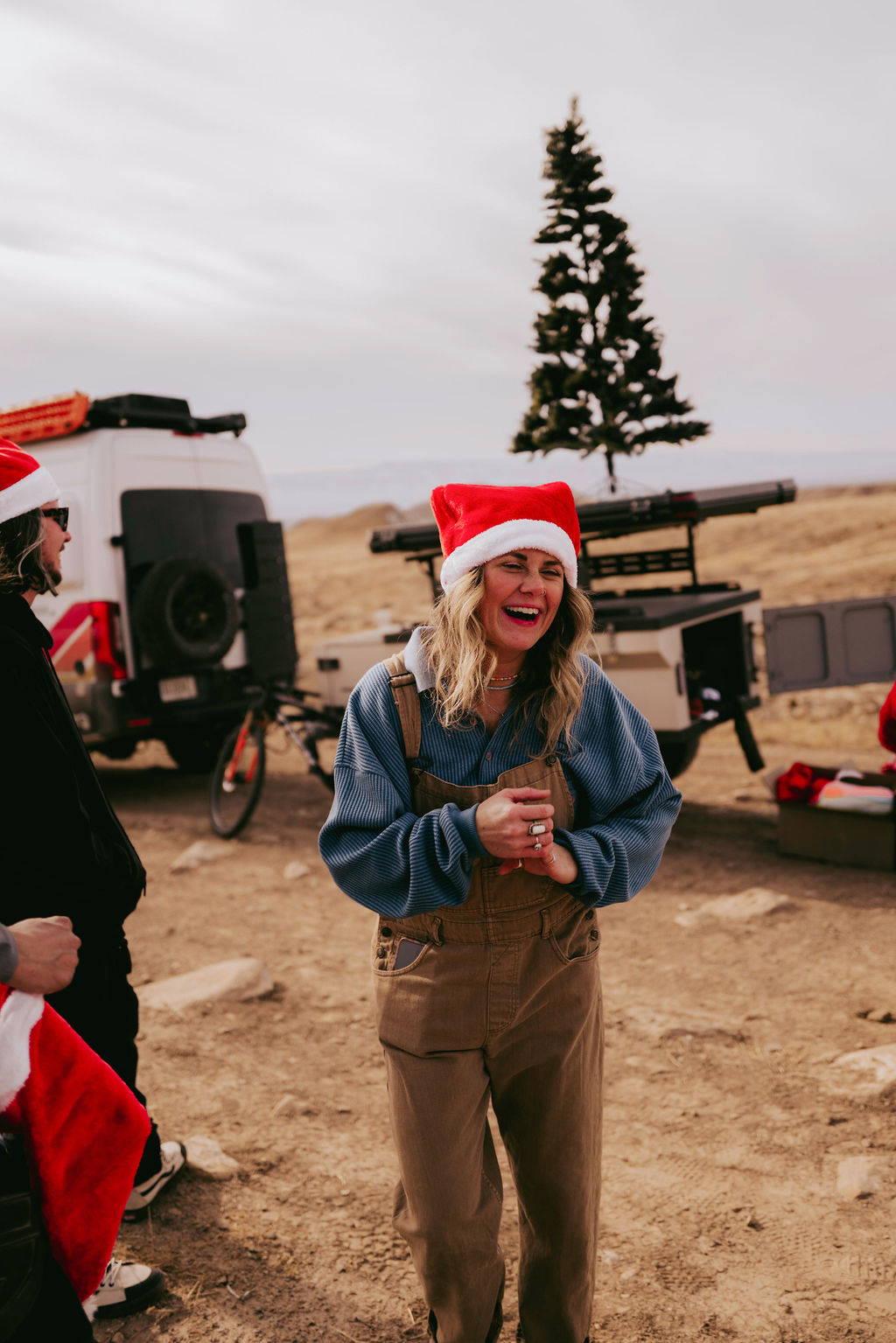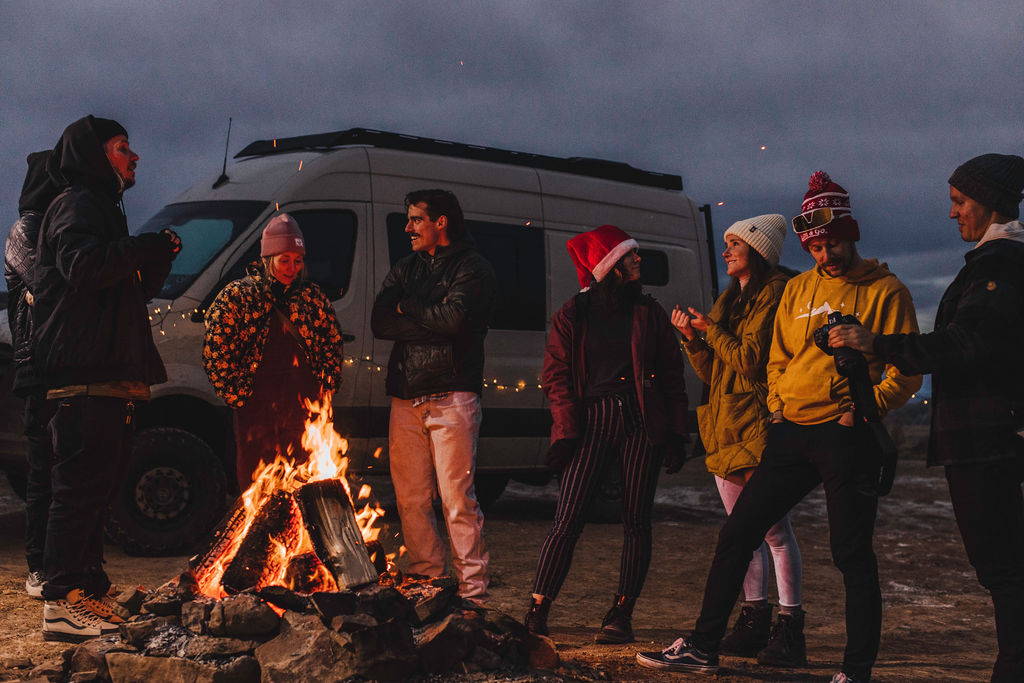 This Christmas marks another year of exploring endlessly, even when the going gets tough. We at Storyteller feel incredibly grateful to you for being on this journey with us.
I wish I could send a Christmas card to everyone who has made this community so inspiring, but for now, this will have to do.
Merry Christmas from your van fam!