'We deliver life-changing experiences'
Director of Engineering Mike Austell gave insights into Storyteller Overland's design and engineering processes onstage at the 3DEXPERIENCE WORLD 2023 conference in Nashville, Tennessee.
MARCH 2, 2023 | BY INGRID SCHNADER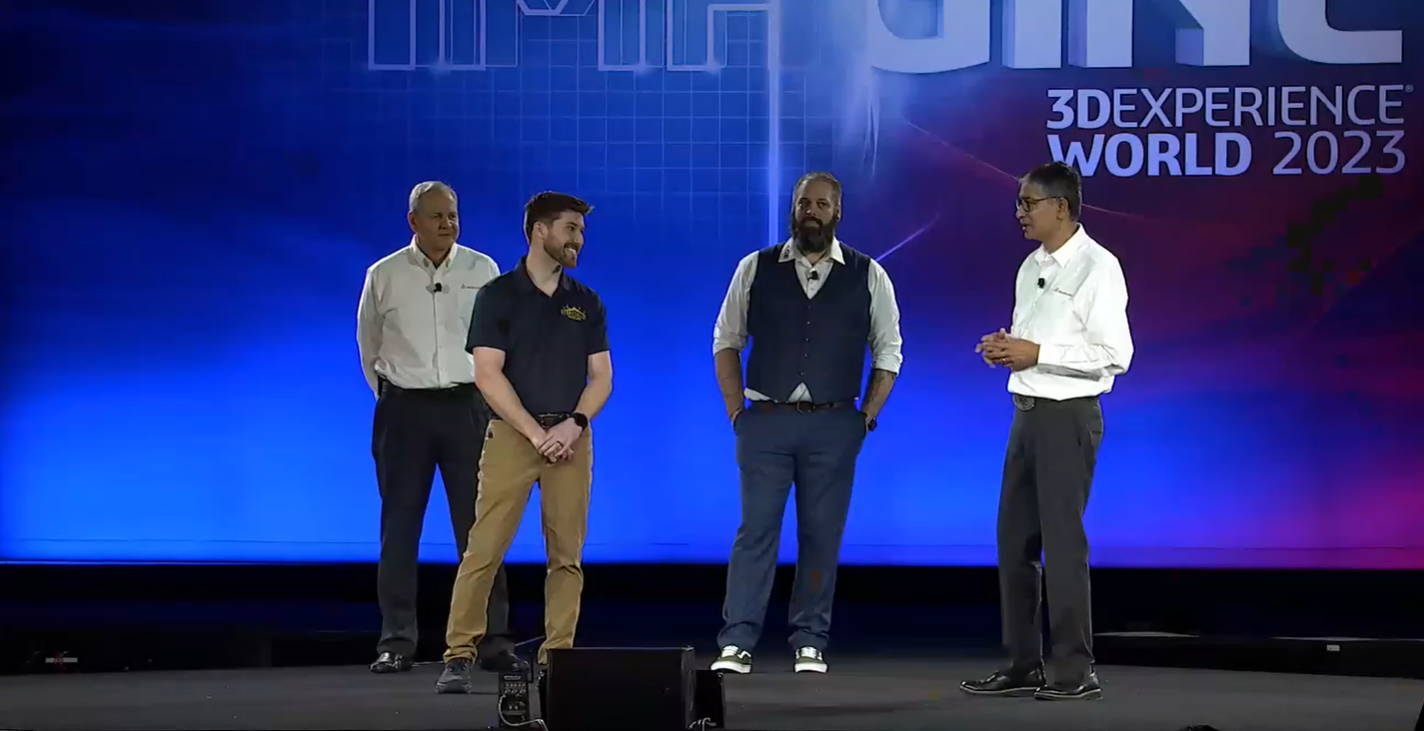 "What you're delivering here – is it a product or an experience?"
"Definitely an experience. We deliver life-changing experiences."
That's how Director of Engineering Mike Austell introduced Storyteller Overland to Manish Kumar, the CEO of Solidworks, onstage at the annual 3DEXPERIENCE WORLD 2023 conference in Nashville, Tennessee.
"We're delivering mobility, lifestyle, and adventure experiences to outdoor enthusiasts," Mike continued. "When you go on one of these adventures, believe me, it'll change your life."
Mike was at the conference to show the audience how the Storyteller team implements Solidworks in their design processes. Mike leads our geographically dispersed team of mechanical design engineers and industrial engineers, who all extensively use Solidworks and the 3DEXPERIENCE platform.
"The industrial designers start off with the concepts before they hand it over to the mechanical engineers, who turn those concepts into a reality," Mike said. "From there, we work with our quality and shop floor teams, as well as outside vendors, to get our custom parts manufactured."
Through the cloud-based 3DEXPERIENCE platform, Storyteller is able to maintain coherence across all of its design and engineering teams, many of whom are not onsite at Storyteller's HQ in Birmingham, Alabama. This platform has enabled our production team, as well as senior management, to have access to the 3D data.
"This introduces the ability to receive their feedback in real time," Mike said. "I'm a firm believer in playing to each individual's strengths, and the platform gave us the ability to allow each member of the team to work together and contribute in their own individual and unique way."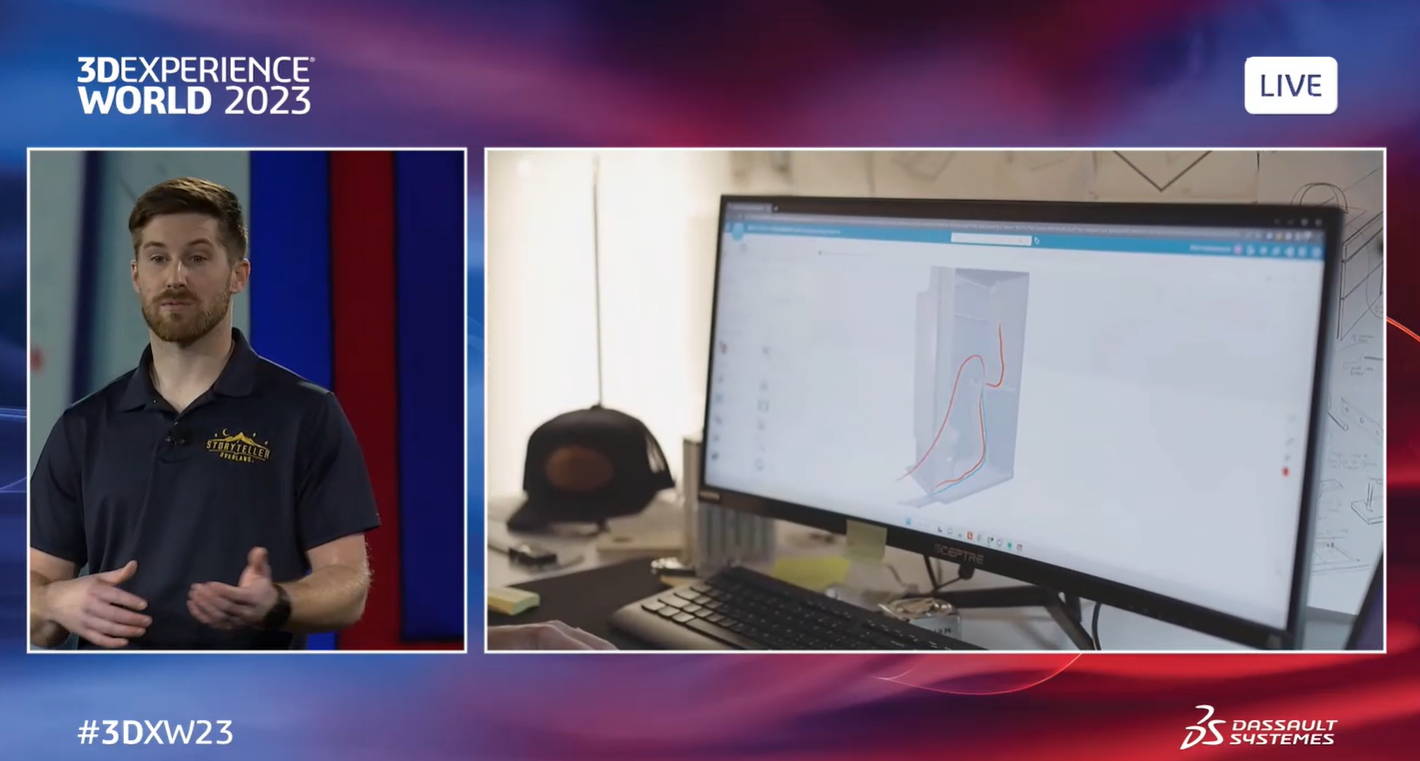 Thank you so much, Mike, for representing Storyteller to thousands of designers, engineers, makers and business leaders across the country!
– Team Storyteller