Her Van Is More Than Just A Home – It's Her Community
SEPT. 27, 2022 | BY INGRID SCHNADER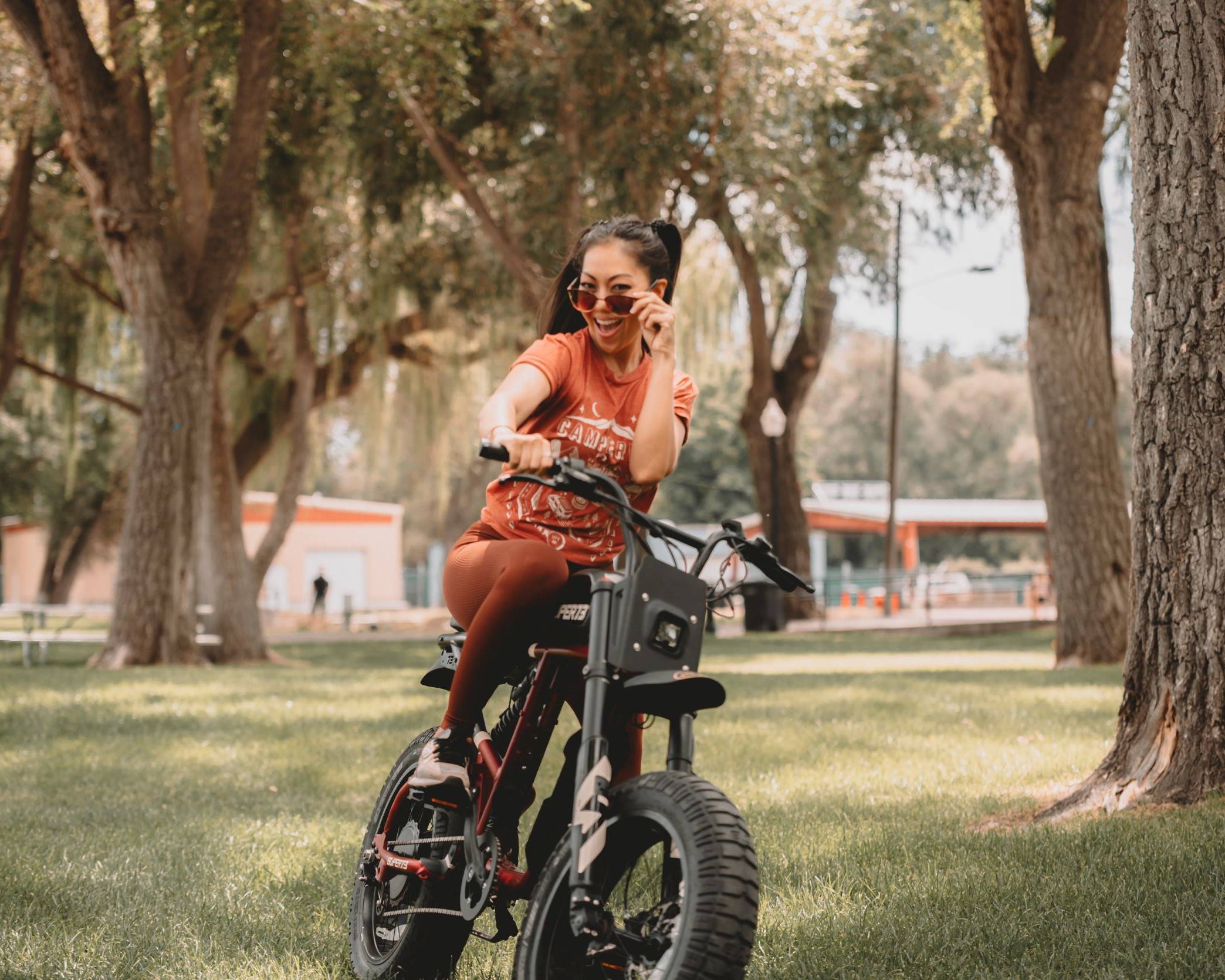 If you ever see a Storyteller Overland van in Selenite Grey with the car tag "PRTYRKR," then you've just passed Kayden Phan, a fulltime vanlifer and ultimate hype girl. She's the one who knows everyone's name – if she doesn't know your name, she's definitely about to introduce herself.
Kayden is the definition of a free spirit.
I first met her last year while on a vacation to North Carolina when Storyteller's
Creative Director, Amy Sibert
introduced her to me.
I'll never forget when we were all packing up to leave our cozy cabin, and we asked Kayden where she was headed next. "I'm not sure," was her response. "I'll just see what I'm in the mood for."
The rest of us had busy work schedules to get back to. We couldn't imagine what it was like to just go wherever the wind takes you.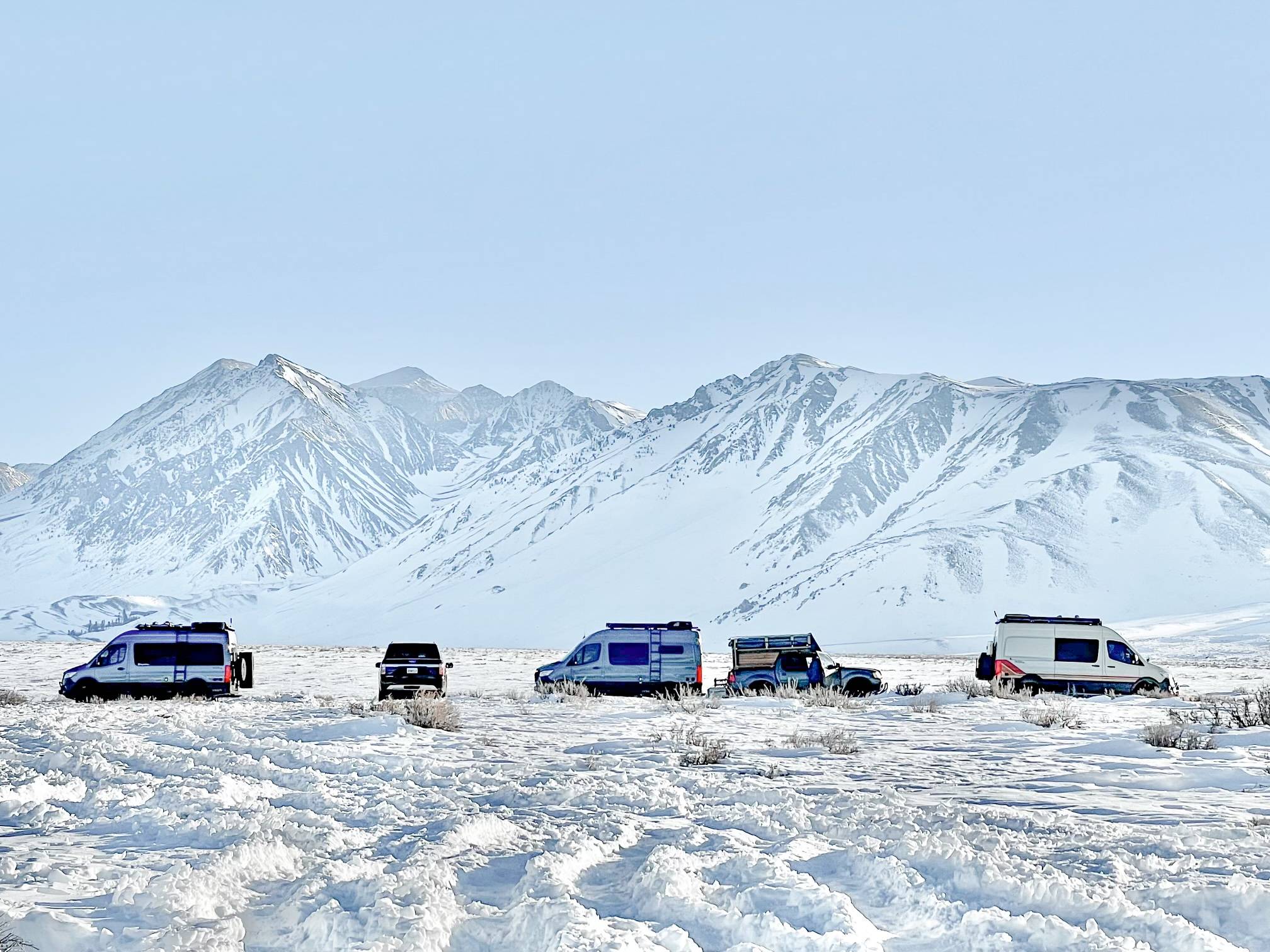 But Kayden had to earn her freedom. When she moved to Las Vegas, all she did was work, work, work, she said.
"I slaved away," she said. "And I hate to say it, but I screwed myself in the process. I told myself, 'Slaving away is your job. You work all day everyday, and that's your job.' And that's what I did."
She renovated houses in the most savvy ways possible, and she calls those houses her "blood, sweat, and tears."
"Like if I was building a wooden accent wall, I would go to the lumber yard and pick up their best free scraps, and I would keep collecting until I could make a full accent wall."
She successfully reached financial freedom – now she is a landlord to these homes and collects rent to afford her lifestyle – but in the process, she wasn't investing in her friendships. She was so dedicated to her projects that she forced herself to have tunnel vision.
Her breaking point came when her boyfriend, the love of her life, passed away when she was 26. She realized she had accomplished enough of her financial goals, and now it was time to actually start living her life and invest more in seeing the world.
"It's kind of sad that's what had to happen for me to pull back and take a break," she said. "Hopefully others can find a better balance. Like if you're in work mode right now, I hope you can see that there is value in playing, recharging your batteries, and then going back to work."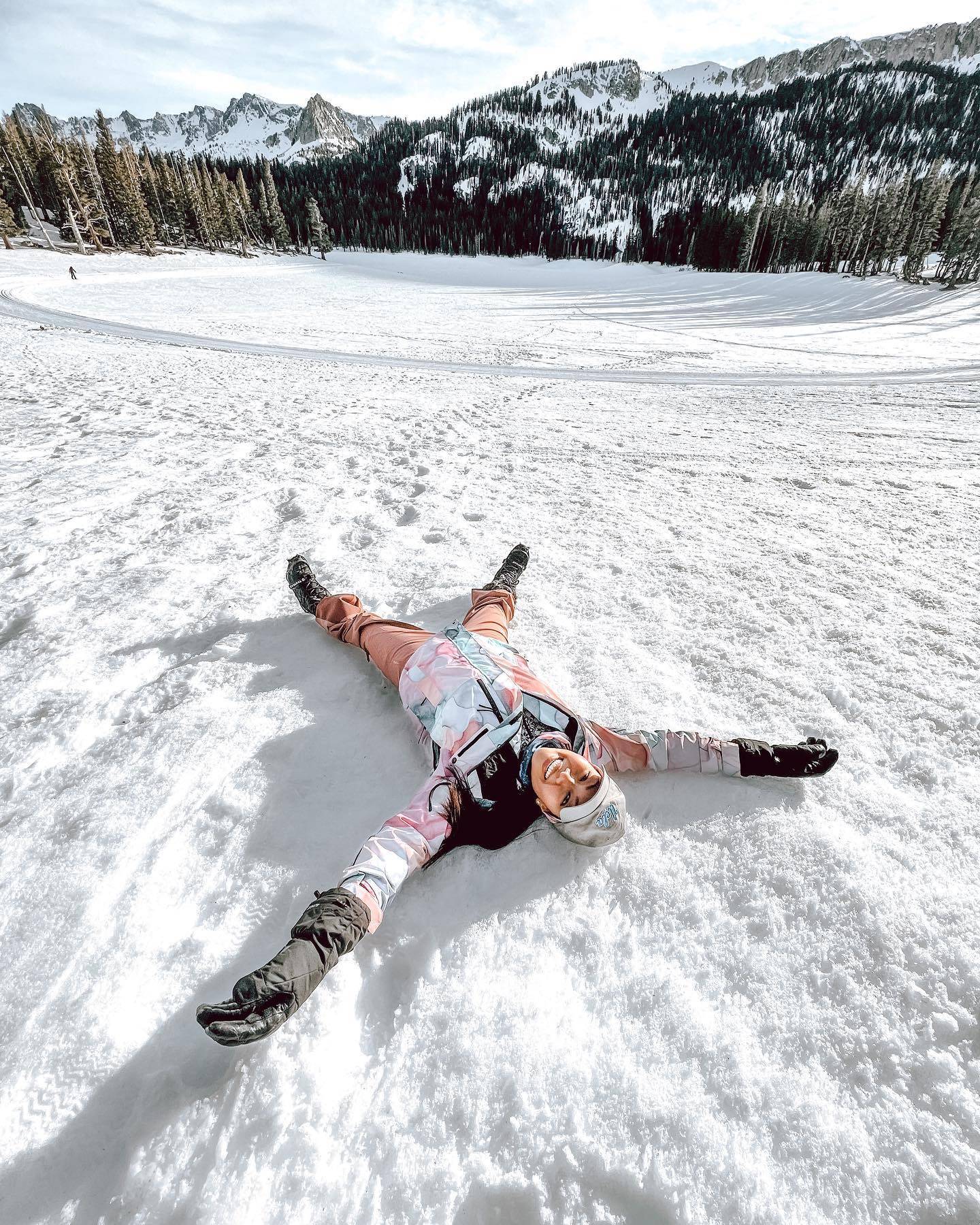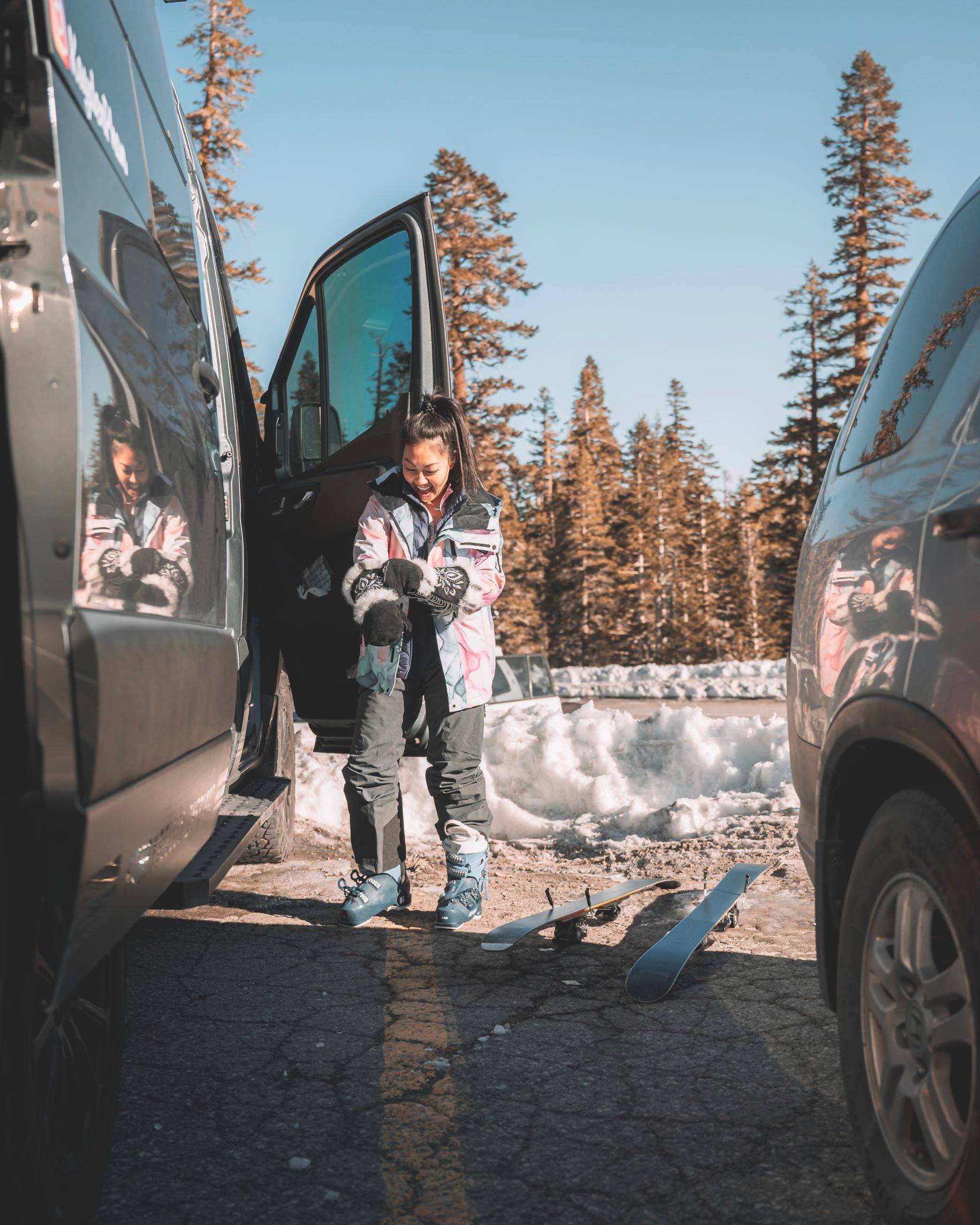 She started by traveling and renting out the rooms in her house while she was gone. In the early days, she was living out of a backpack and staying in hostels. "If only I had a vehicle to live in," she thought. She then tried out vanlife by doing free one-way van rentals (basically transporting rentals so that the companies don't have to ship the vans – she didn't even have to pay for gas!).
She originally thought she would convert her own van and even bought one to work on. But she fell in love with Storyteller's GrooveLounge, so she finally bought a used Storyteller Overland van – the seventh one off the production line.
As a fulltime vanlifer, she had to put her home renovation skills to the test. She's learned a few tips over the years and is always eager to share her expertise with others.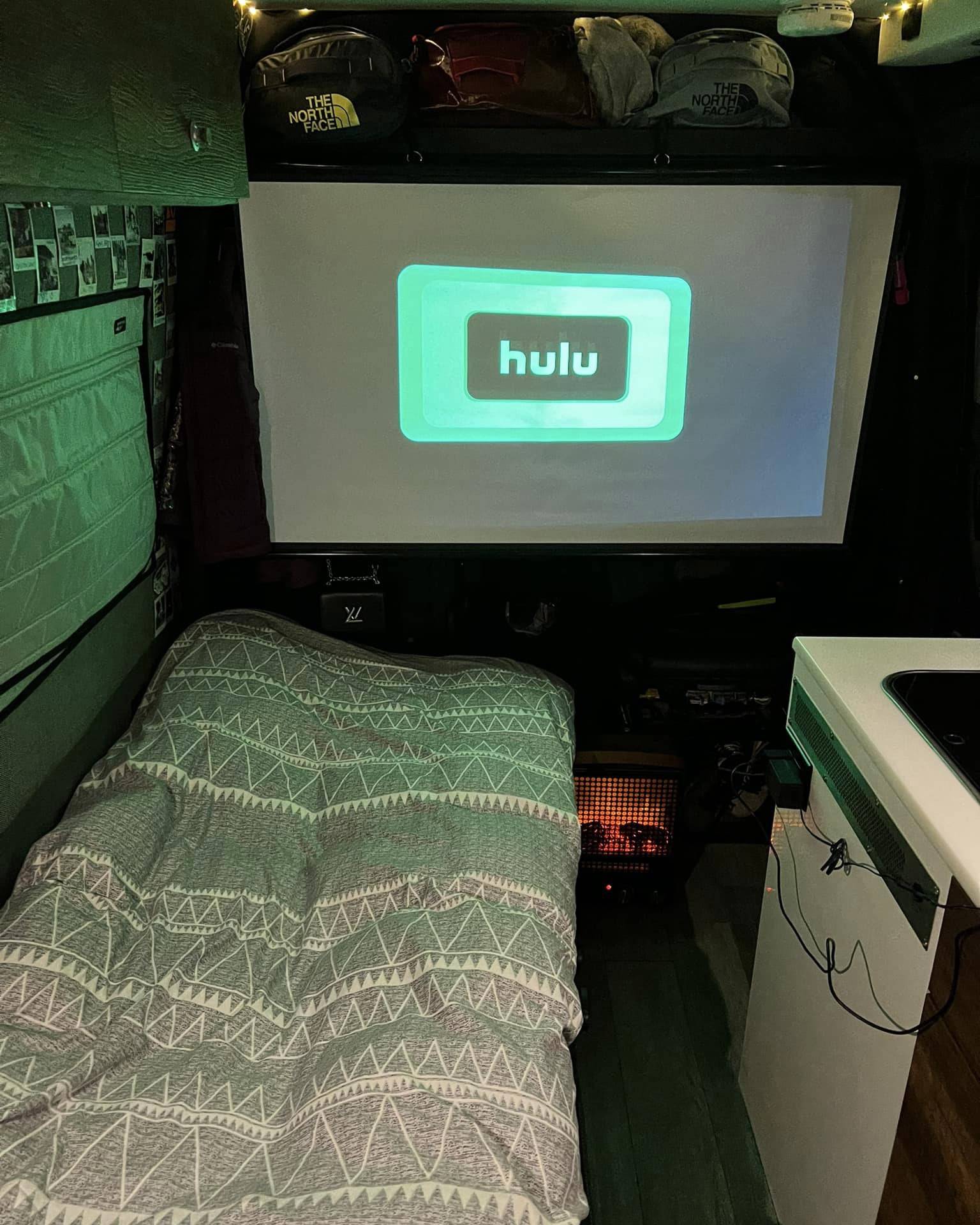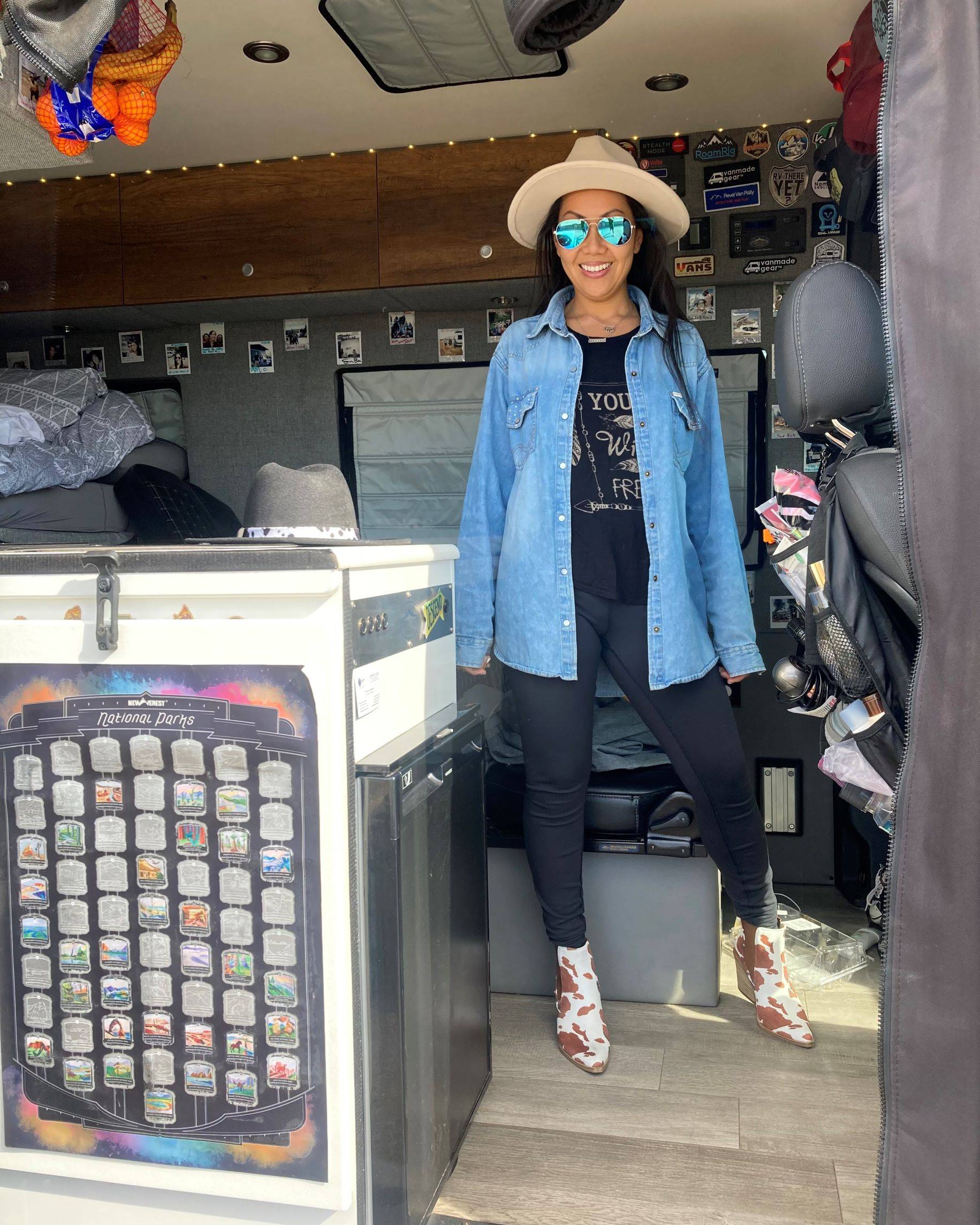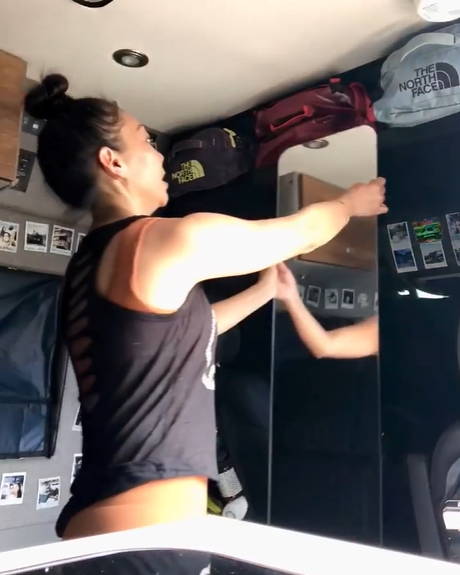 Kayden's 5 essential additions to make a van feel like home:
A full-length mirror. "It doubles the space. It's all illusions, like lights and colors, to make it brighter and homier.
A wall full of polaroids. "Your friends aren't always with you. But the vanlife is great because I'm constantly catching up with people on the phone, whether I'm on the road driving or just posted up in the parking lot. Vanlife has given me time to nourish those relationships, which is amazing."
A fireplace. "I'm a snowmad, but in the winter, it gets really cold. The van is totally fine, but this is my contingency plan in case anything breaks." This paired with her heated blanket keeps her van a warm and cozy home.
A movie projector screen. "I love hosting movie nights, and a big screen makes me feel like home."
A mini washing machine. "I bought this collapsible wash machine off Amazon, and although it doesn't do large loads, it's great for socks, bras, panties or the smaller items that might stink up your rig." This is perfect for when she's miles away from civilization but needs a fresh base layer for another day of snowboarding.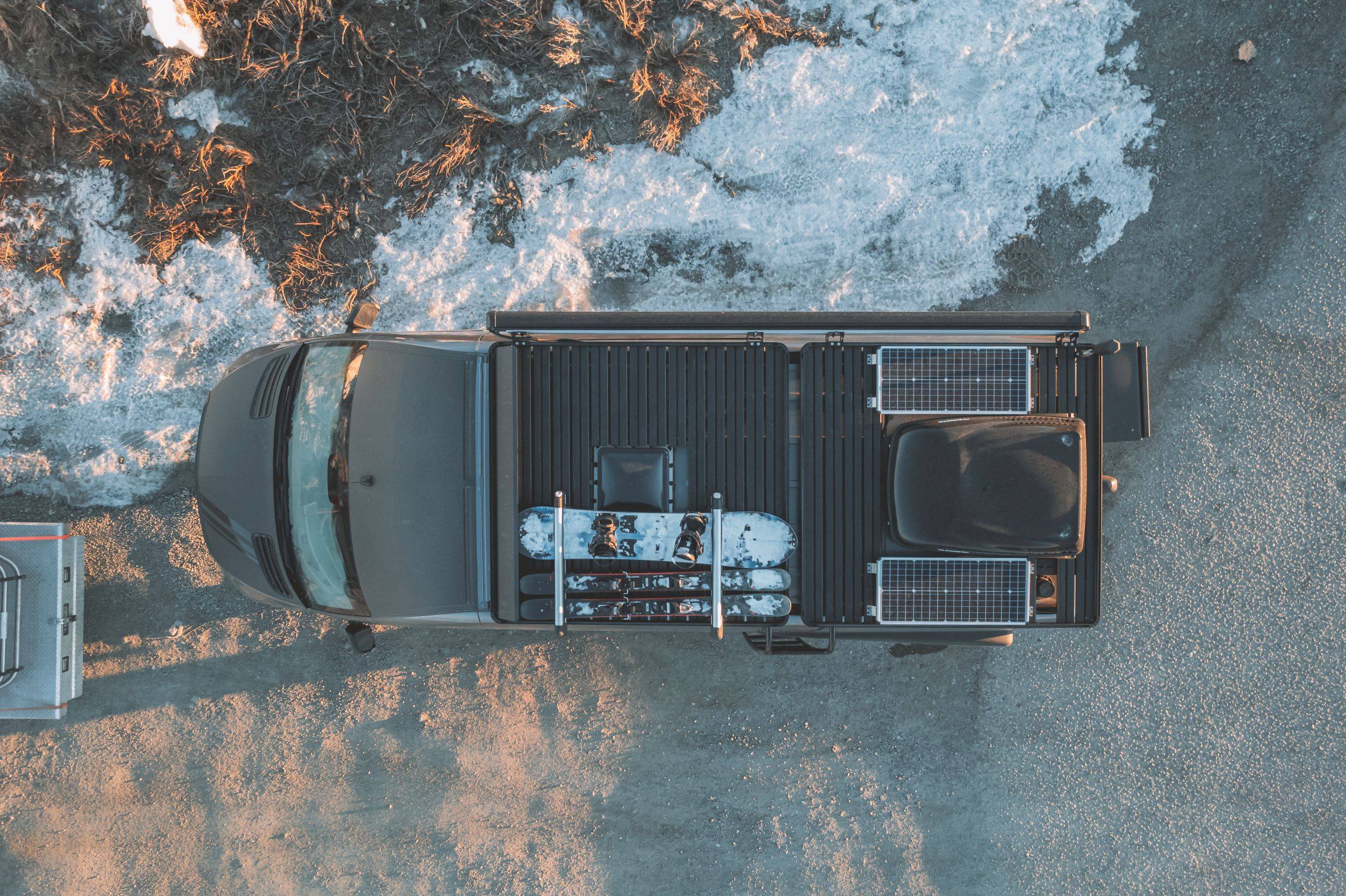 She loves giving tours of her van while on the road – sometimes she puts up an Open House sign to invite people in. She also went to many stops on the
Stay Awesome Tour
during her first year of van ownership and encouraged visitors to come see what a lived-in Storyteller looked like.
"I love to be the hype girl," she said. "If I believe in something, I want to share how amazing it is with the world. I don't want to just enjoy it for myself, I want everyone else to share a sliver of that awesomeness too."
Her favorite part of being a Storyteller Owner? Being a part of a close community. She constantly shares advice on the
Insiders group on Facebook.
You can often catch her at MODE meetups and snowmad meetups – just look for the gal with the unmatched energy who's ready to party.
"It's so hard to describe, how before when I was working all the time I was seeking these friendships, and now not only do I have friends, I have a family that really cares. It's a major thing."