The M-Power camper van battery system has all-day power so you can run all of your appliances, keep the air conditioning at a comfortable temperature, and so much more.
LAST UPDATED FEB. 28, 2022 | BY INGRID SCHNADER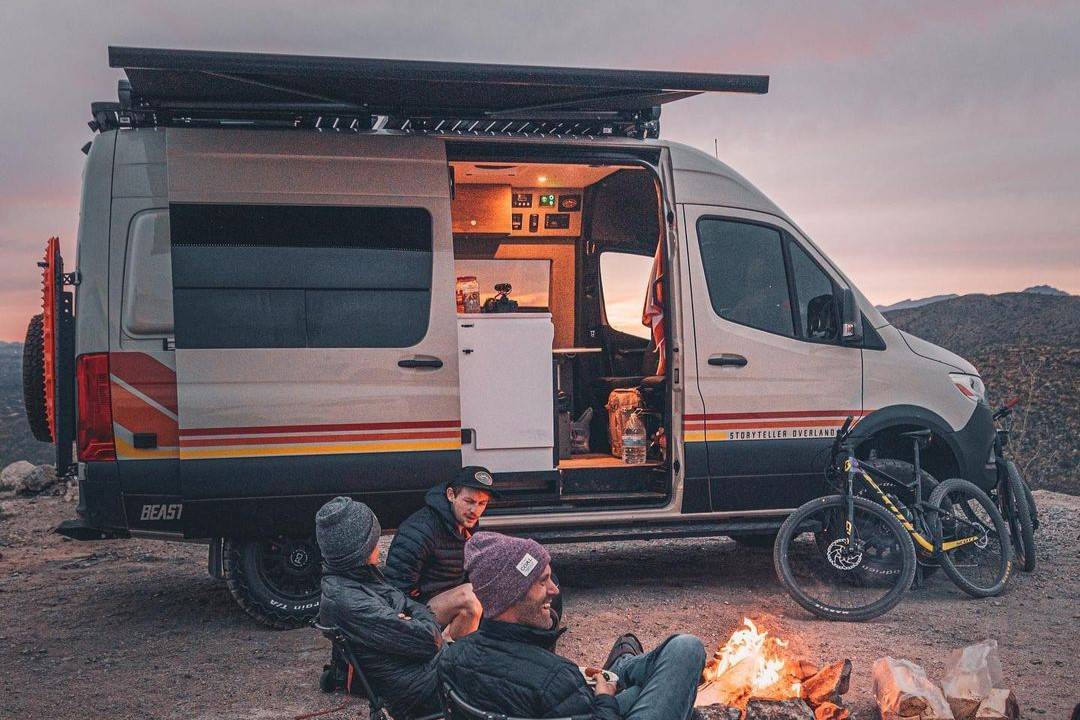 The Storyteller Overland MODE van is so much more than just transportation. It's your rugged vehicle taking you out on the open road and beyond, but it's also your kitchen, your bedroom, your garage, your shower, your bathroom and a fun space to hang, all in one.
That's why all Storyteller MODEs come with the class-leading 12kWh M-Power energy system, powered by our dear friends at Volta. This adventure van battery system has enough energy to ditch the generator and the propane tanks and simply use the battery to run the air conditioner, fridge, microwave, cooktop, exhaust fan, 110 outlets…everything.
It's a game-changing system that opens up whole new self-contained ways to travel and camp off-grid, anywhere you'd like, untethered by the need for shore power.
Here are the power specs:
12 kilowatt hour lithium battery
90W Solar Panel, expandable up to 600W
Four 110V outlets on the van's exterior
Eight 110V outlets, six USB ports and three 12V outlets in the van's interior
Volta Touch Screen Display so you can control your heat, air conditioning, lighting and more with ease
For more information, check out our User Guide (M-Power information starts on page 15!)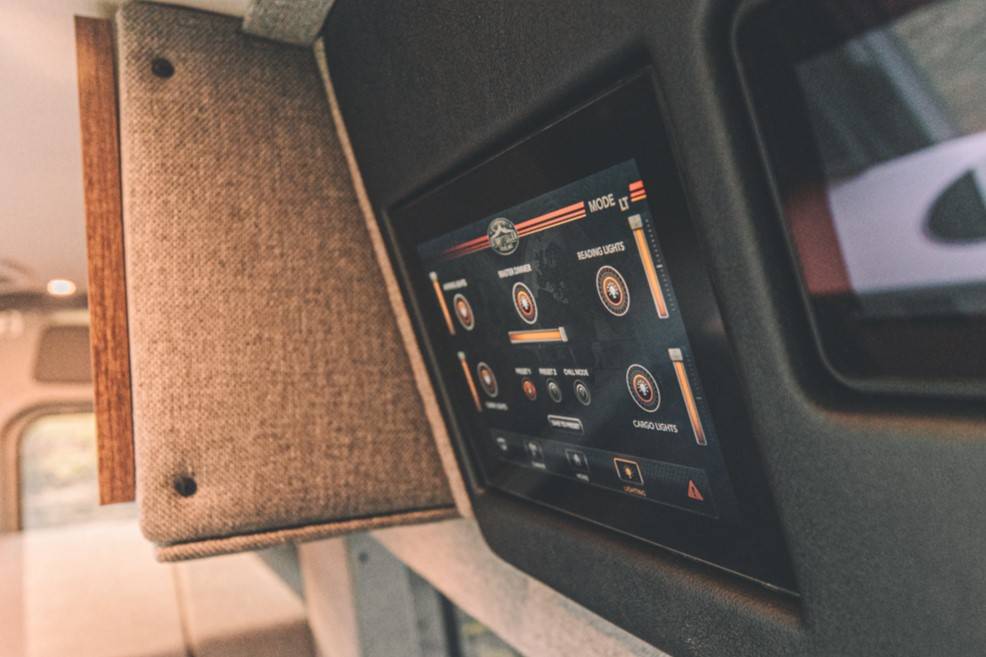 But how does that work in the real world?
Having an excellent energy system is what makes Storyteller feel like a house on wheels.
You could use your M-Power Energy System to run appliances in your house in a power outage, much like a back-up generator. You could power the tools at your worksite. You could power the lights and PA for a band (see below!) or party out in the woods or in the desert.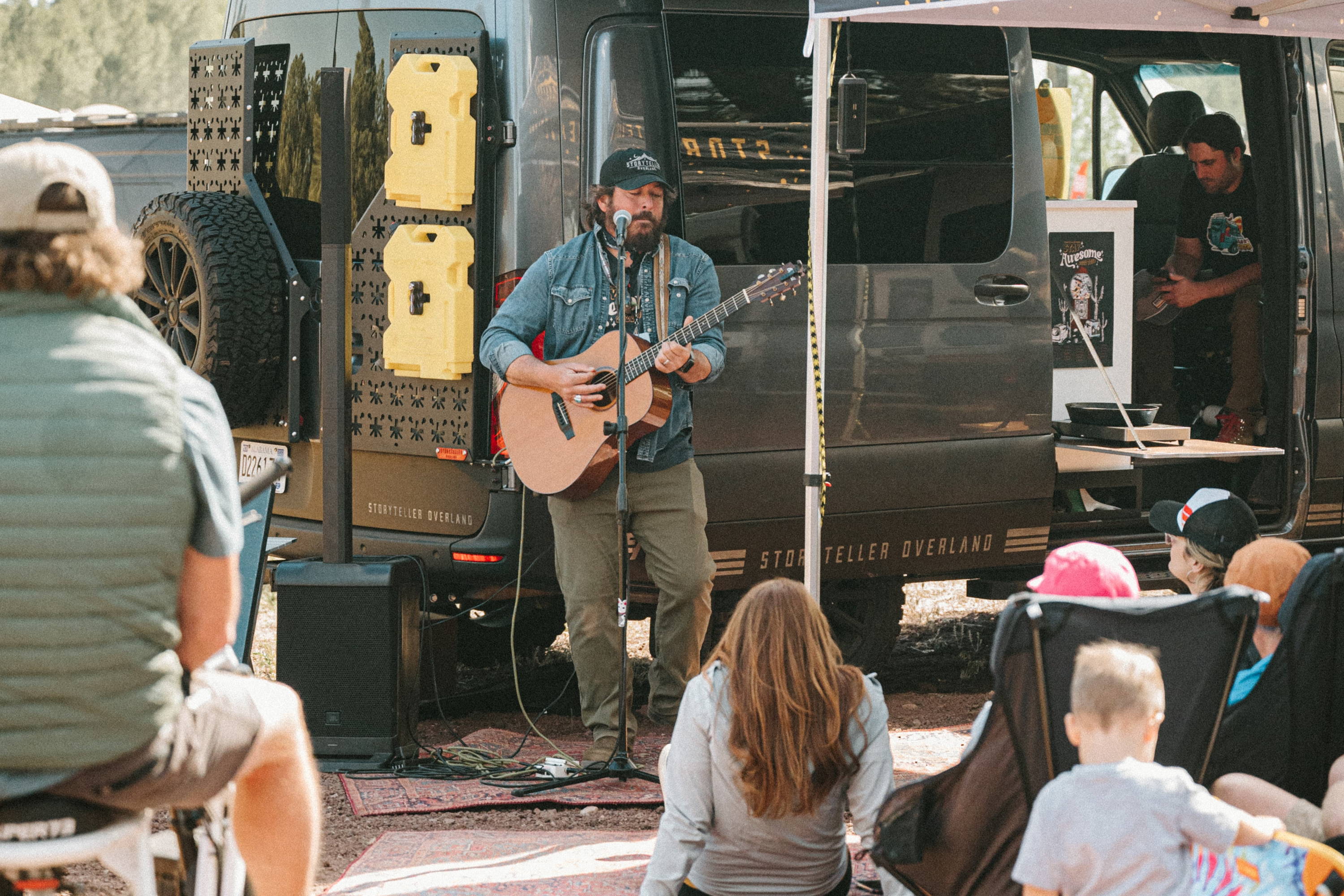 Ready to see how Storyteller can power your adventure? Click the button below to get connected with someone.