Sabbatical in a Storyteller Overland Stealth MODE
As a nurse practitioner in the medical ICU at a major hospital in Denver, Nick Vuong has seen a lot of death and sickness in people of all ages.
"So we know how precious life is and how important it is to take advantage of the time we have," said his wife, Mal.
This was especially tough throughout the COVID-19 pandemic. His team was running one of the main ICUs for COVID patients in the area. After over a year of working the pandemic and dealing with personal matters, Nick was exhausted and needed a break.
Nick requested a sabbatical, and thankfully it was approved. In May 2022, Nick and Mal set off on a yearlong road trip with their dog, Charlie, in their Storyteller Overland Stealth camper van.
Now six months in, they've visited with family and friends all across the country and have learned a lot along the way.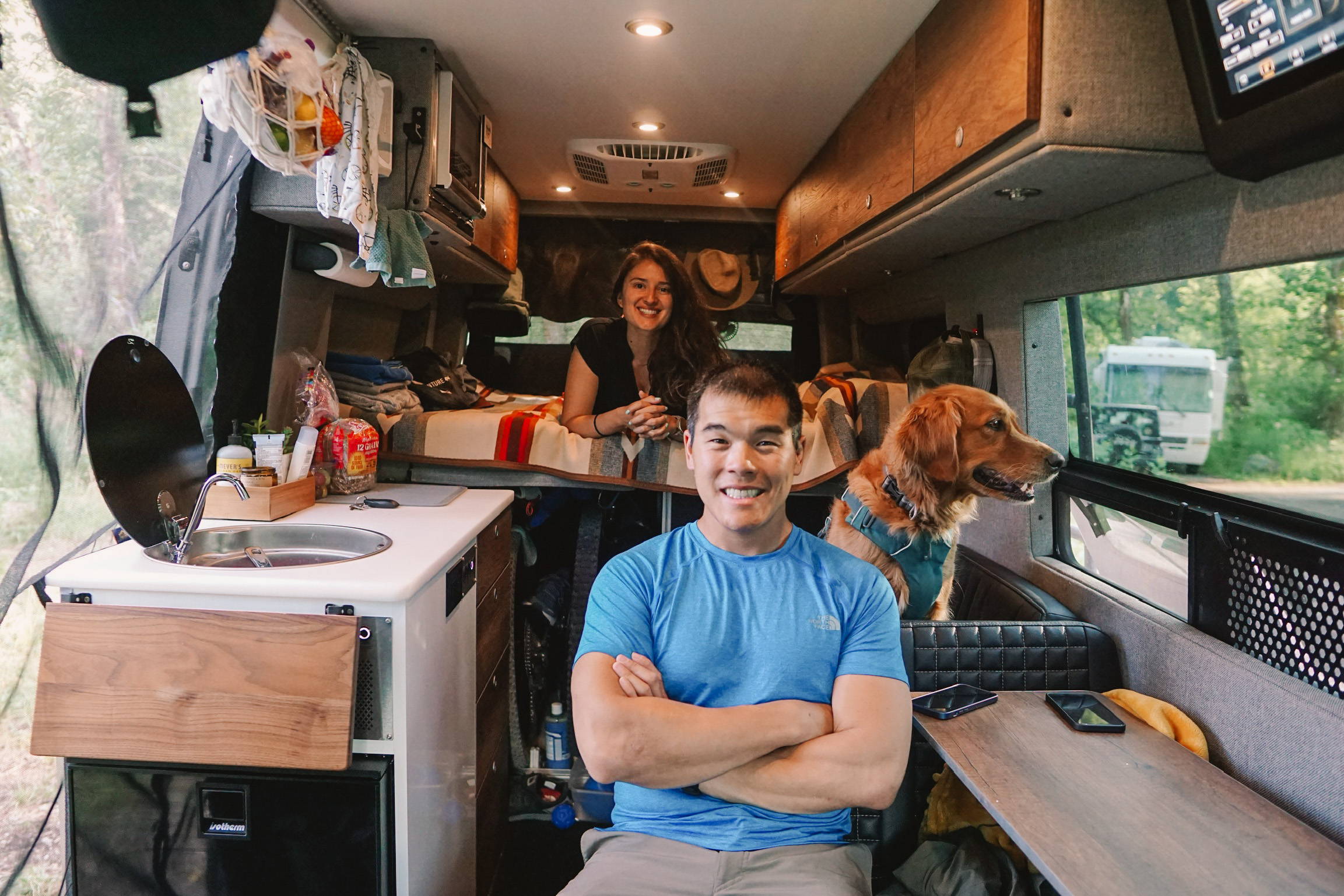 The weeks leading up to the departure were hectic. They found someone to rent their home on a one-year lease, and the Vuongs wanted the renter's move-in date to be as close to their departure date as possible.
"Two days before we left, the movers came and moved our stuff into storage. A day before we left, the cleaners came. Then the day we left, the renters moved in," Nick said.
They set off with a main goal: that they would find ways to spend more time together and explore the corners of the U.S. that were too far away for a standard quick road trip.
At first, they tried to plan a schedule: booking reservations in National Parks and basically planning a day-by-day vacation for the whole year.
"But once we got about two months in, we felt like we were locked into a schedule, and the whole point of this trip was to not be on a strict schedule," Nick said. "We had a powwow between us and decided we've been rushing the whole two months to get from place to place in order to meet these deadlines. That's not what we want to do."
So they canceled their next destination on the list, which was Alaska, and they spent a month in British Columbia instead. From there, much of their trip has been focused on relaxed travel instead of "meeting deadlines."
"Coming into it, we had certain plans of hitting certain spots," Nick said. "But now, we're giving ourselves a break and deciding you know what, we don't need to do all these things. We can just relax and travel slowly."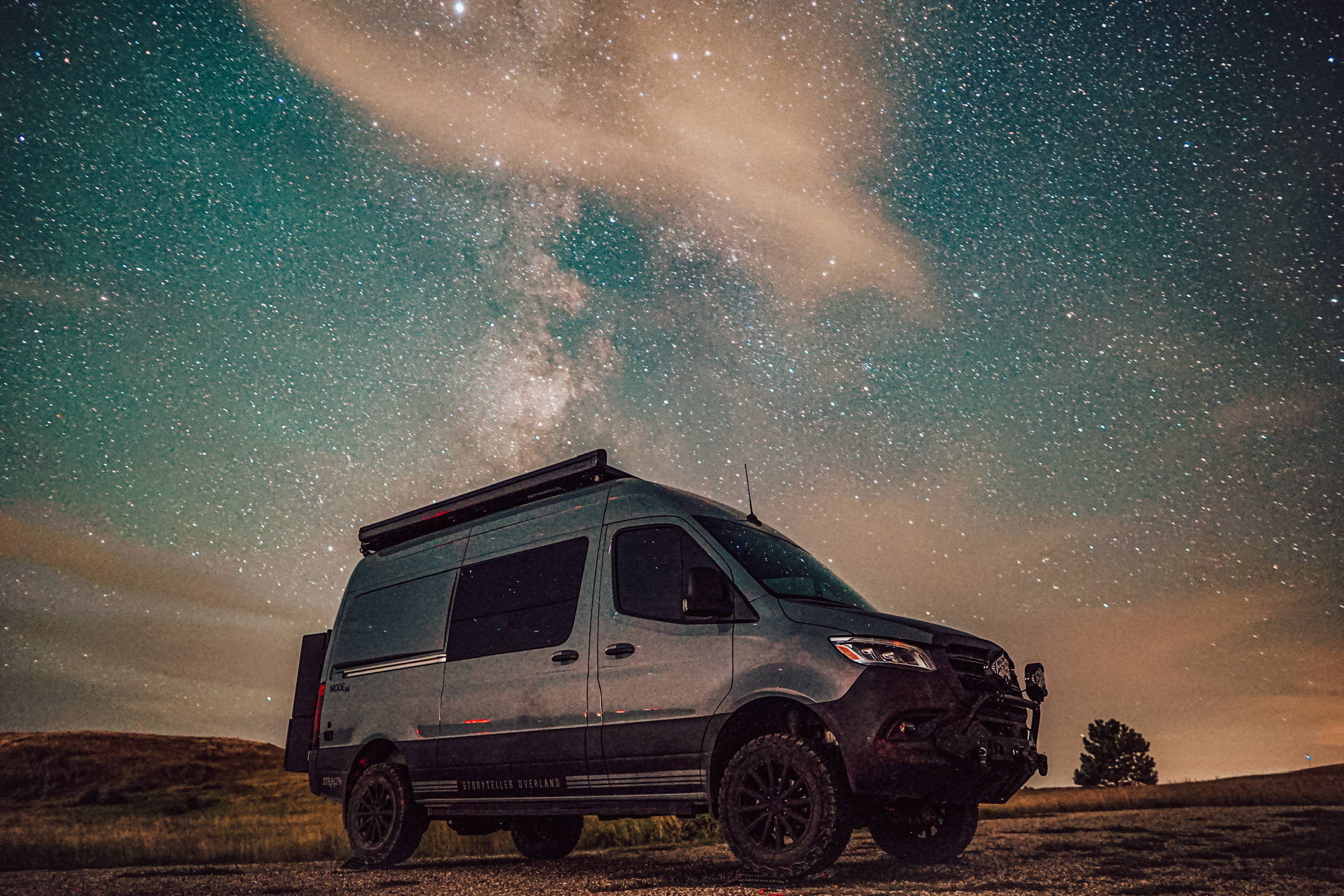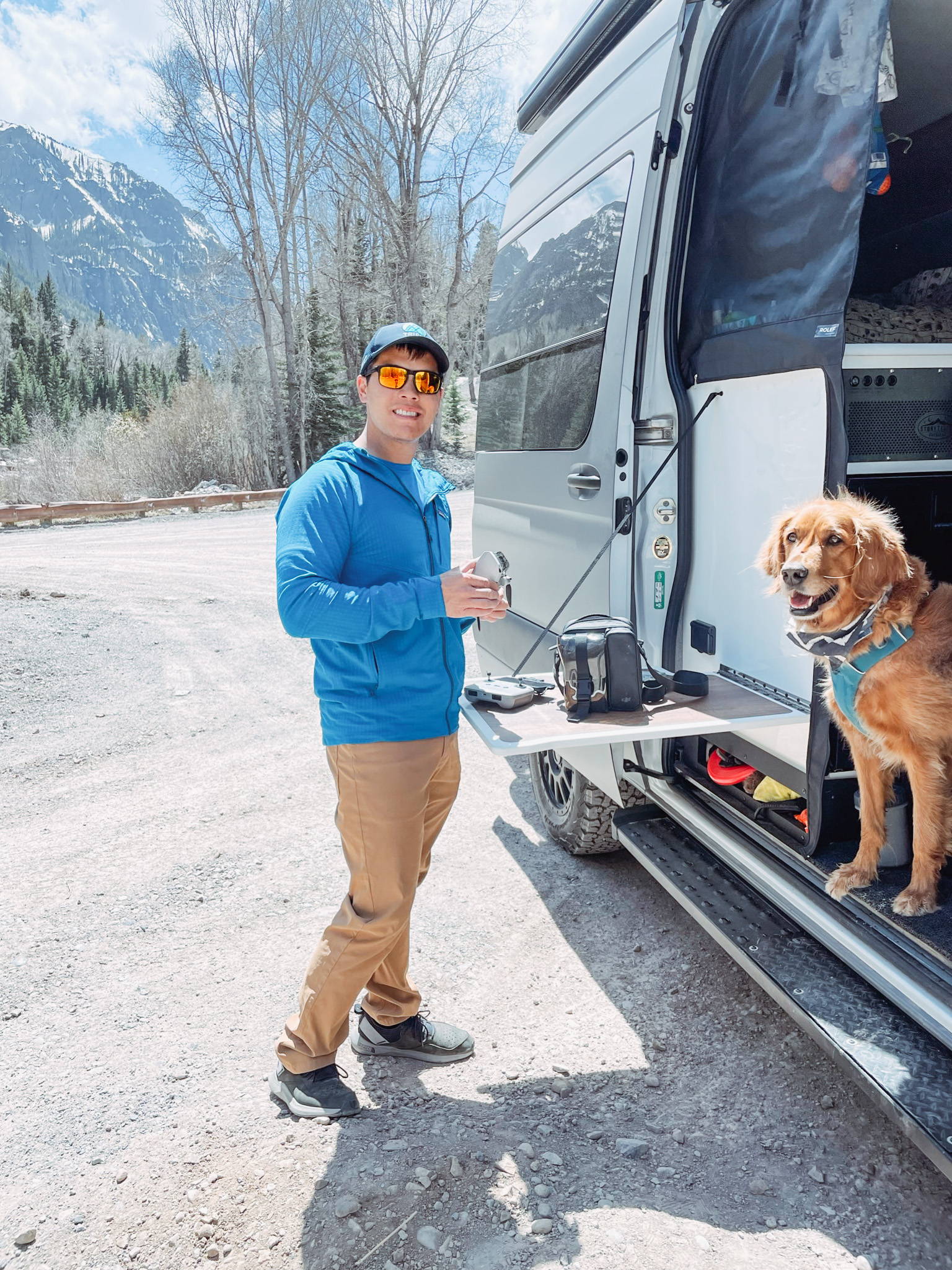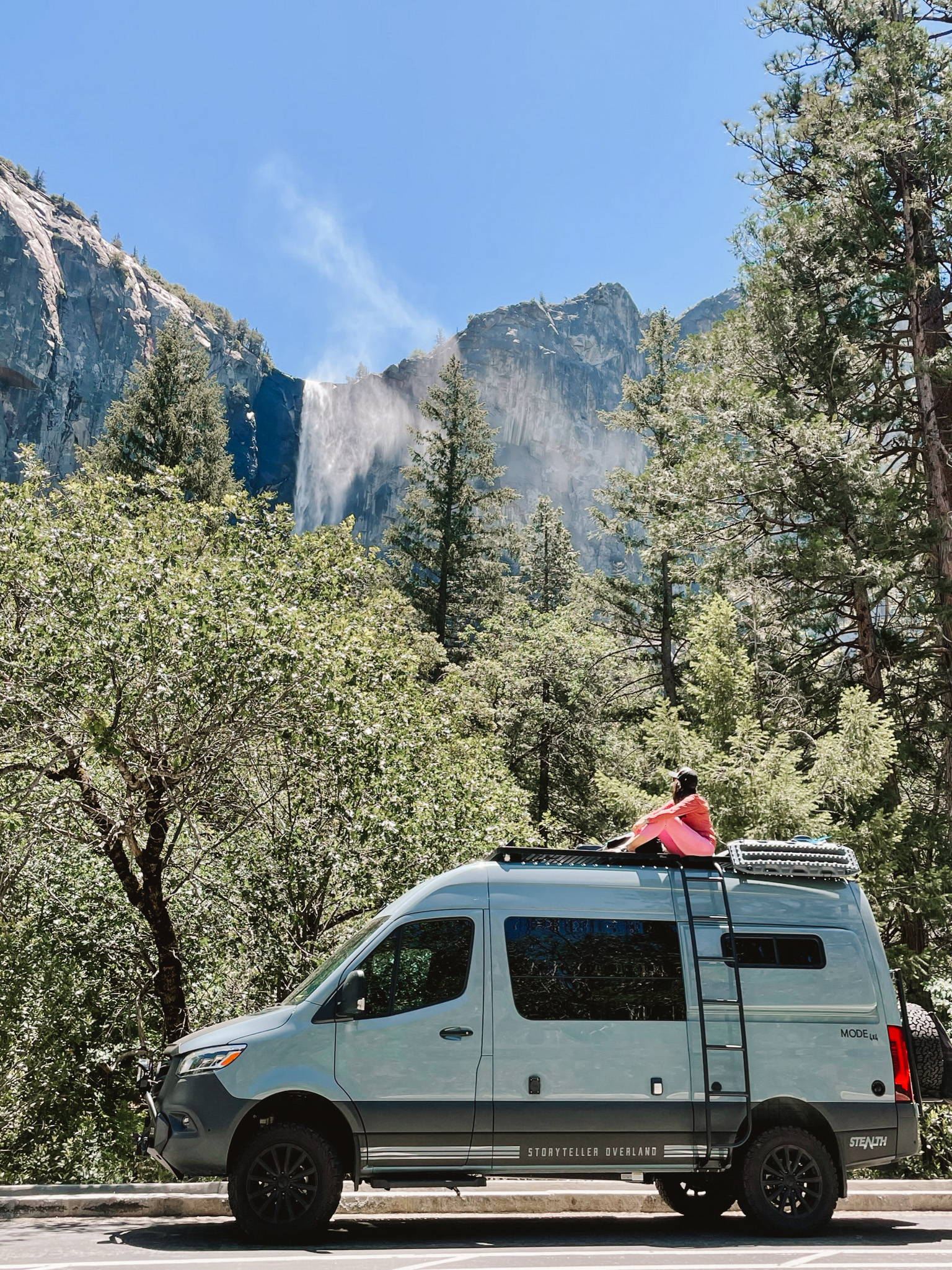 One of their favorite camping spots so far was at a beach in central California. There were only a couple other people around, and it was only accessible through some "pretty treacherous" roads, Nick said.
Their favorite area, though, has been British Columbia.
"There was just something about being in another country and having the flexibility to drive there," Mal said. "It was just a different experience – it wasn't as rushed as when you go to a place and you fly there and you have to find transportation. With this, it felt like we lived there for a piece of time."
In September, they took a flight to Europe and spent a few weeks exploring Ireland, Switzerland and Greece. Although they had an amazing time and enjoyed the luxury of long showers without conserving water, by the end of the trip, they both felt ready to get back to the van.
"It was nice to visit and spread out a little bit, but it was also nice to cook meals in the van, travel with all your stuff and everything," Nick said.
"Our van has become our home," Mal added.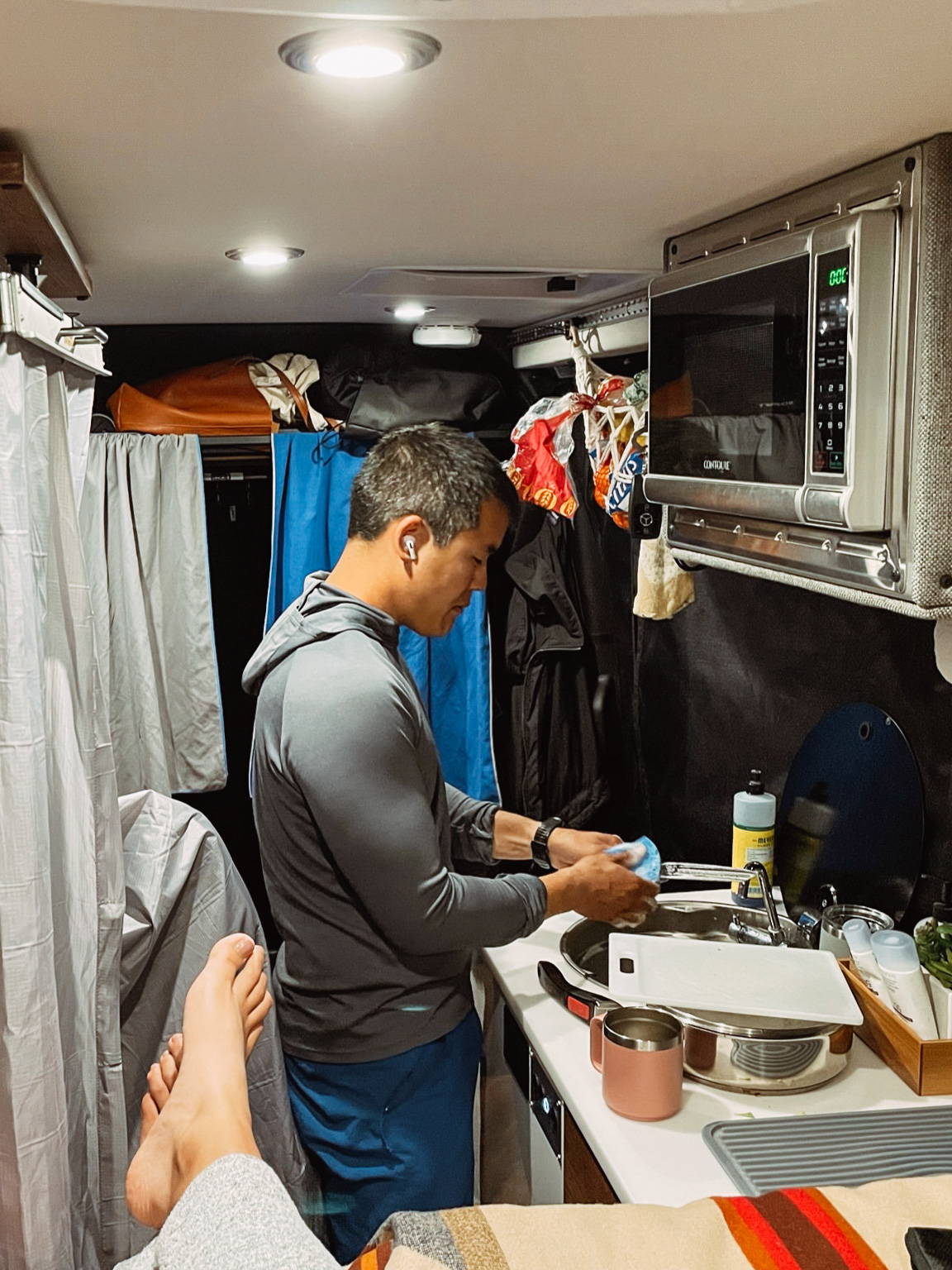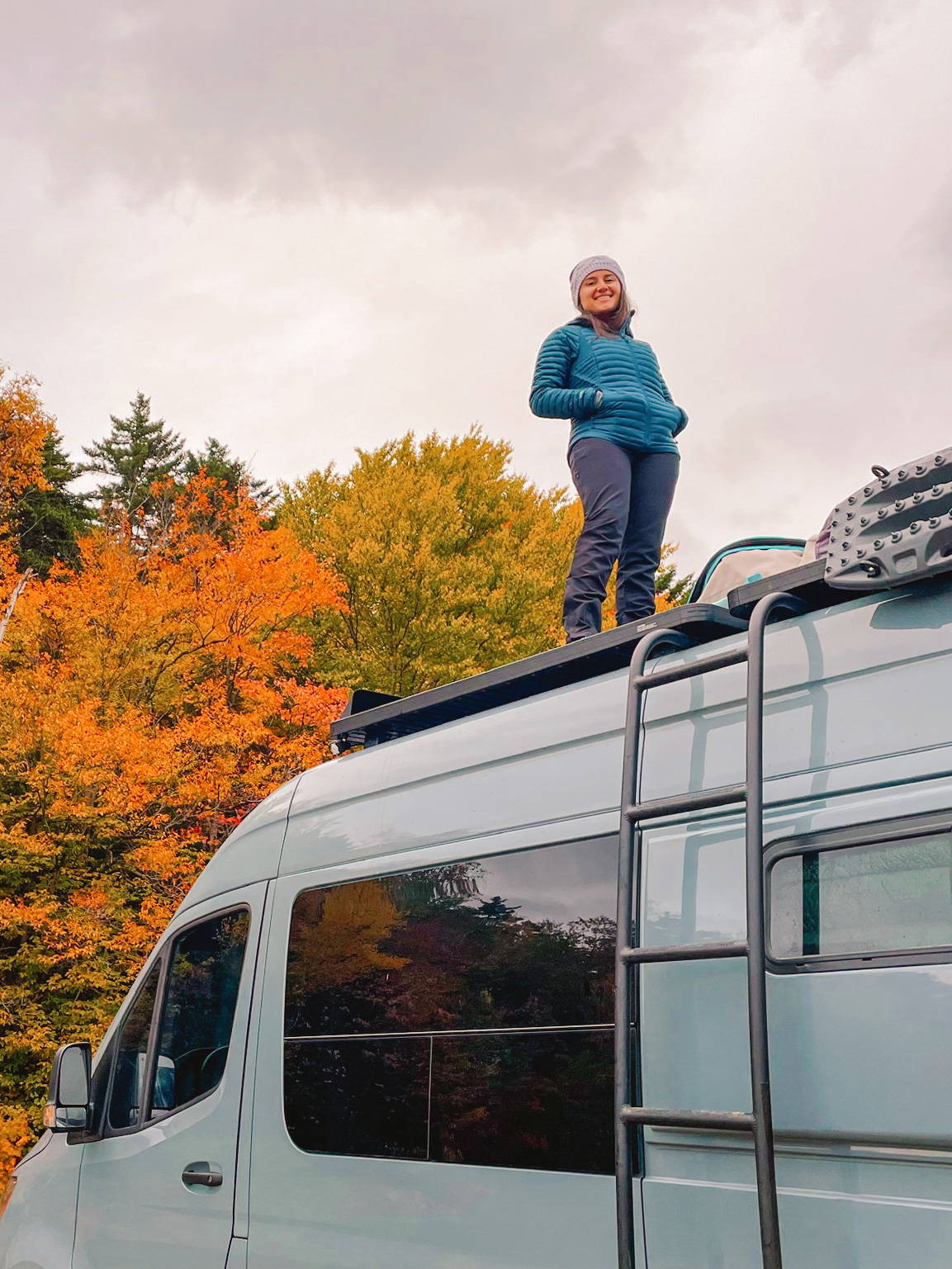 When we spoke to Nick and Mal in late October, they were traveling through St. Louis and Kansas City, having just traveled through the East coast in search of the best views of fall foliage.
They were planning to visit Nick's sister in Kansas next, and visiting friends and family has been another great part of the road trip, Mal said.
"We laugh about how we get the opportunity to be their neighbor for a few days," Mal said. "We would go in, have meals with them and hang out, but then we'd come back at night and sleep in our 'home.' So that's been fun, feeling like we're neighbors with our friends and family."
Next they'll head to Denver and get their winter gear out of storage. After trips to Mexico and Japan, they plan to roam around different ski resorts in search of the best snow.
"And who knows, maybe when it gets too cold, we'll visit Florida just to have a break," Mal said.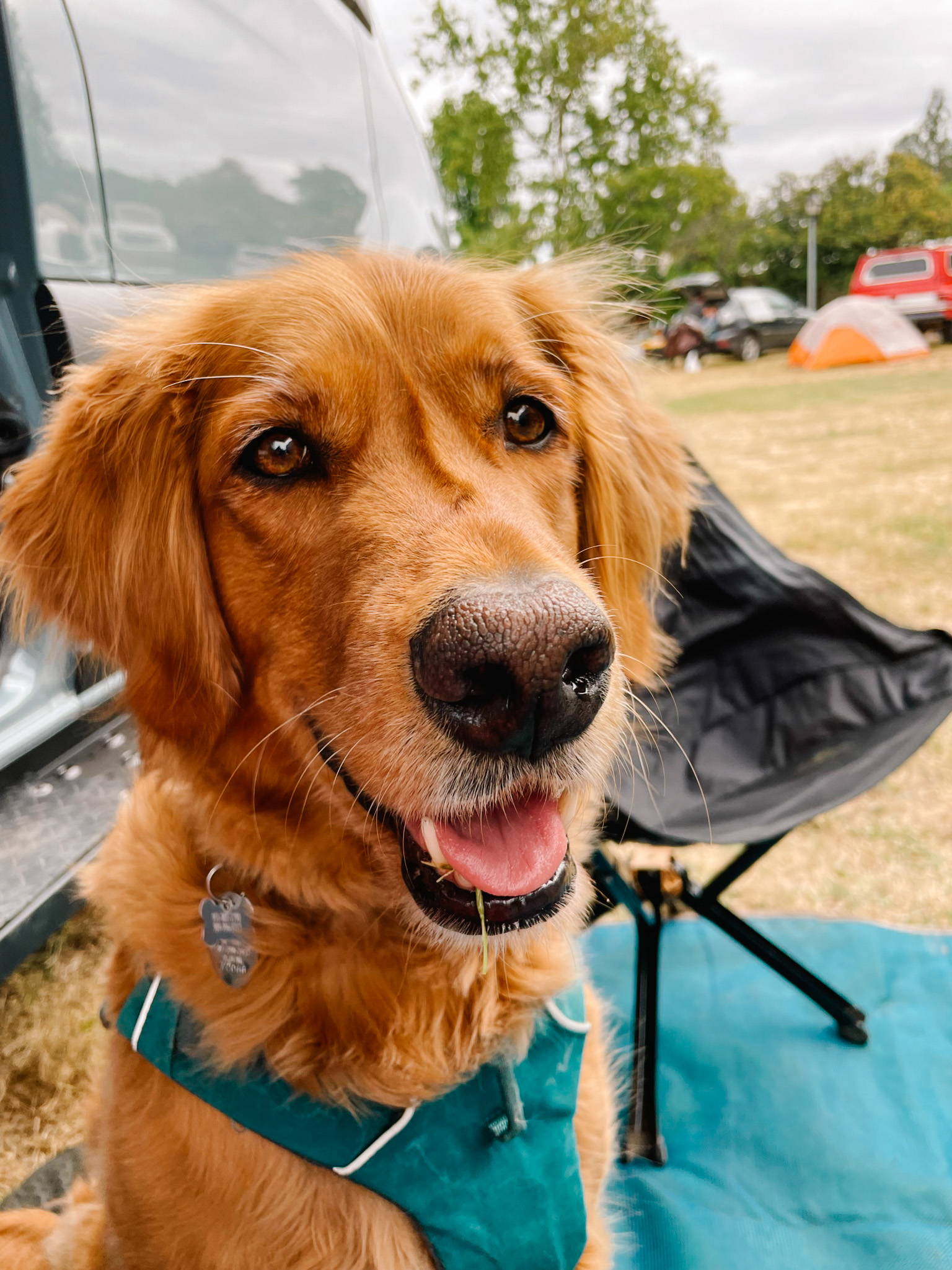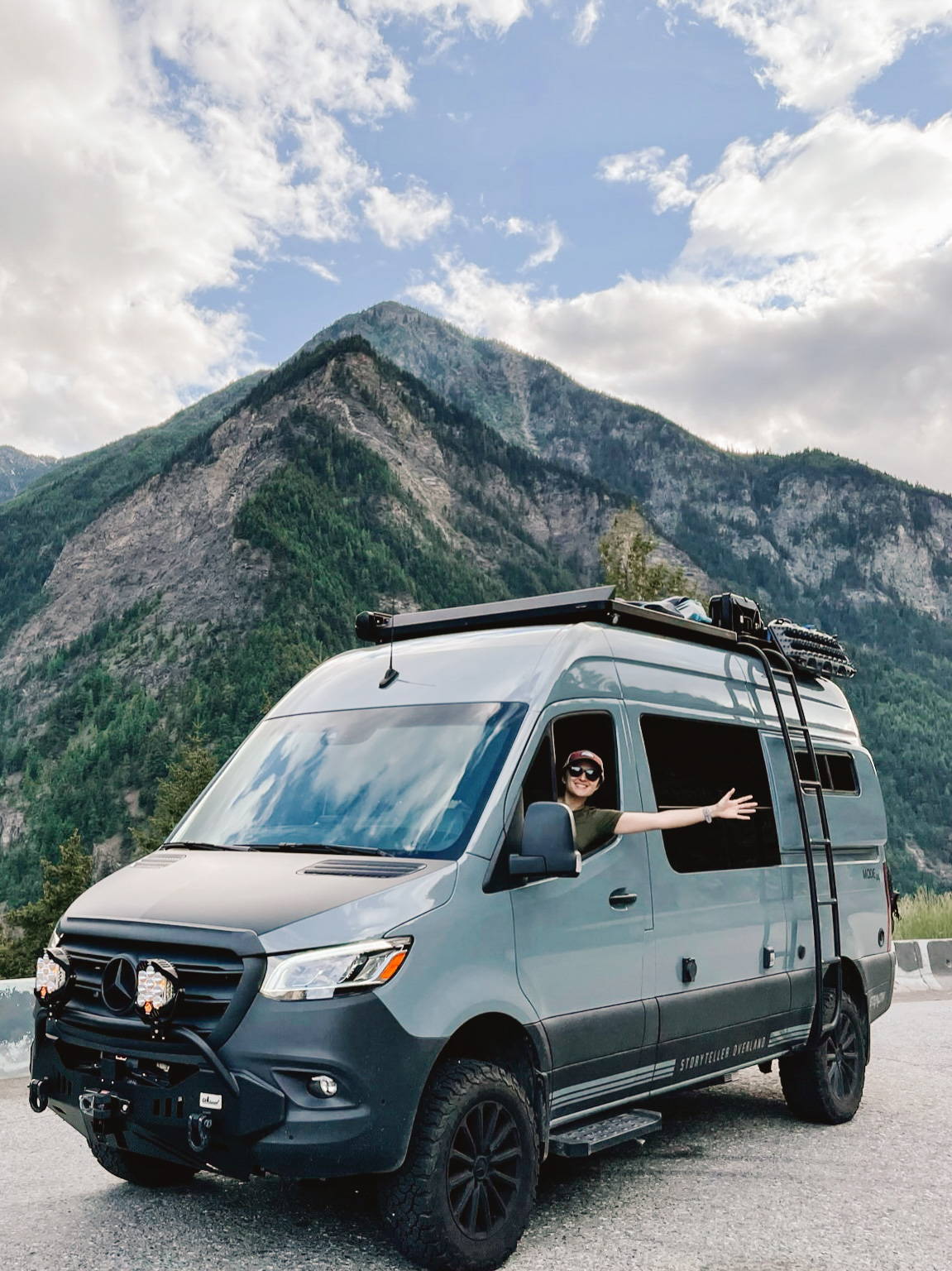 There are pros and cons to living in a van. They learned that communication in the van is key. They also found that they couldn't do all the same things in the van that they did at home, or else it was like "trying to fit a round peg in a square hole," Nick said.
They also had to learn how to adjust to a different pace of life: in a big space you have room for a lot of conveniences, but things take a bit longer in the van.
"It's like modular living," Mal said. "You can't do something unless you're prepared to put it back."
For example: the shower. Storyteller's
HALO Shower
fits in a cabinet, and the Vuongs store a lot of their things in the shower pan. So to take a shower, they have to take everything out of the shower pan, then they put it all back and stow the shower in the cabinet when they're done.
But good things have come from it, too. They buy less food at a time and have noticed they waste less. They've enjoyed visiting farmer's markets in random cities and staying at Harvest Hosts spots. "I do miss my air fryer back at home, though," Mal said.
They also say the van has taught them how to communicate better.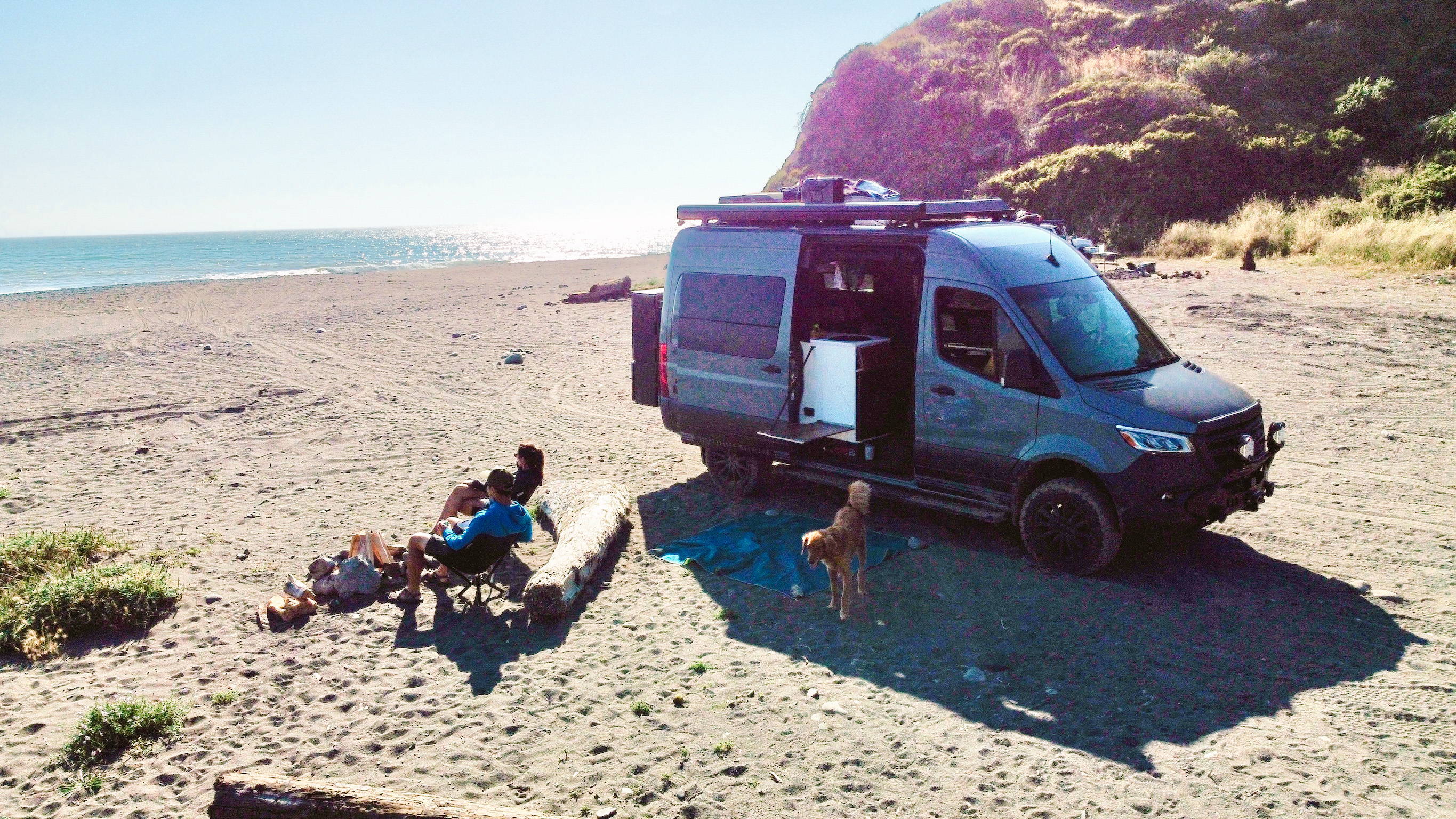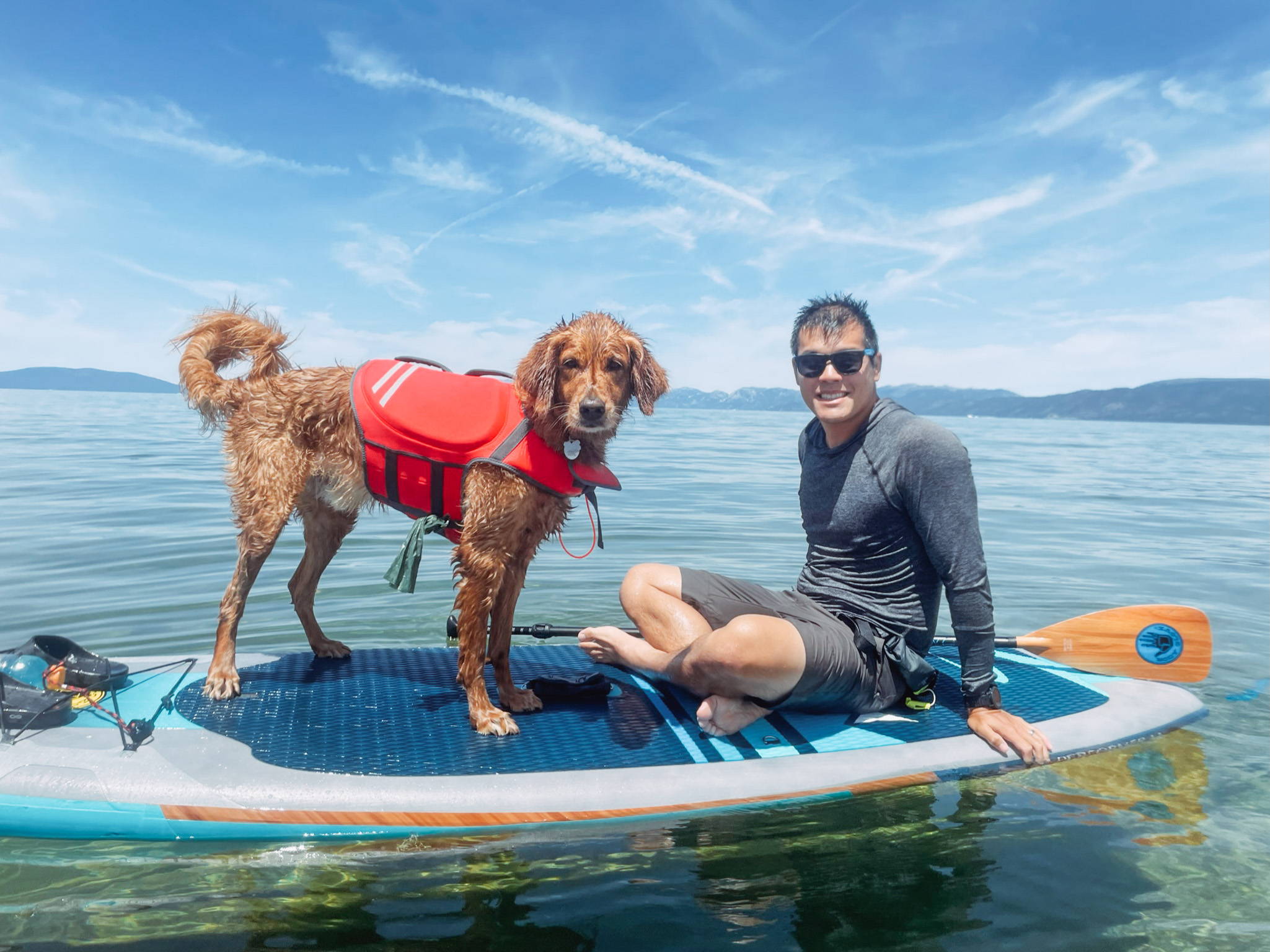 Overall, they feel fortunate for the opportunity to spend a year together in the van.
"Getting a sabbatical in healthcare is rare," Mal said. "We feel very fortunate that Nick's work was so supportive. They hired a temp person and allowed us to keep our health insurance for the year."
Nick and Mal still have half of their journey to go, and you can follow along with the action at their Instagram account
@nick_and_mal
.
Mal laughs that they're always a week or two behind, though, because they've been too busy living in the moment.
Looking for a Storyteller Overland for sale? Check out our Find a Dealer page! Storyteller Overland is a Birmingham, AL-based company, but we have dealerships all over the country.