#InfluencerStories: A PNW trek with two pups
This September, we lent a Storyteller Overland Classic MODE to Oregon resident John Smith as part of our
#InfluencerStories
partnership. J
ohn manages the @berneseofpnw page and arranges monthly meetups in which dozens of fluffy, bear-like pups gather and play at the local dog park.
"It's super fun to get all of the dogs together, and it's also nice to hang out with like-minded people. I've been organizing the meetups in Portland for a couple years now."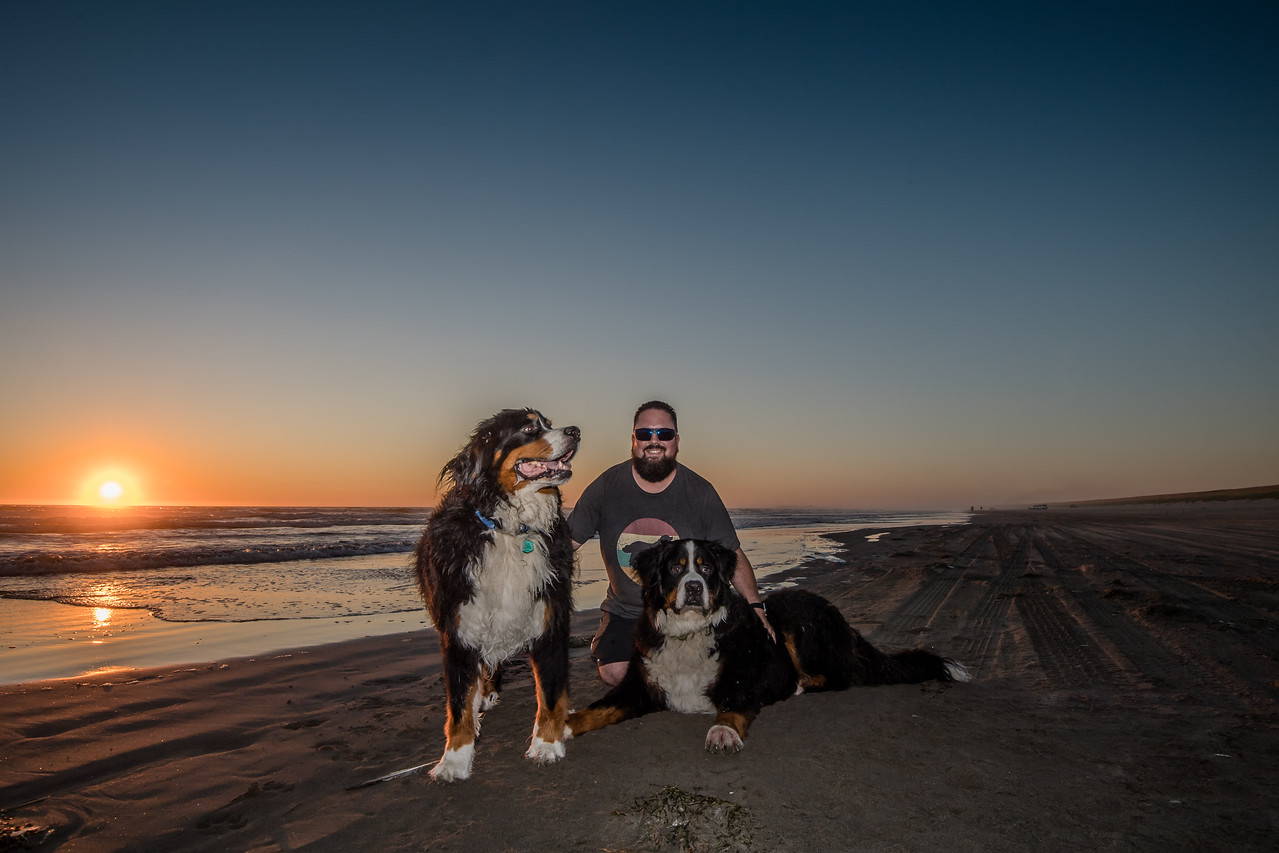 When he borrowed the Storyteller, John got a chance to see how well Bernese mountain dogs and #vanlife paired together. With his dogs Bar and Huckleberry cozy on the GrooveLounge, they traveled from Portland to Bend, Crater Lake, Lake Tahoe, Mammoth Lakes, Yosemite, the California coast and the Oregon coast.
His favorite memory was getting to Lake Tahoe and meeting up with a friend he hadn't seen in three years. The friend brought his two Bernese mountain dogs and organized a meetup at Nevada Beach.
"I didn't count, but there were probably 15 to 20 Bernese mountain dogs soaking in the sun, sand and cool water," John said. "It was cool to see old friends, meet new friends, and best of all get loving from all of the dogs."
Throughout the week of driving the Classic MODE, this spot was the only one at which John reserved a camping spot. The rest of the trip he spent boondocking.
"It was amazing not having to find a hotel or a campground to stay the night," he said. "Usually when I take my car, I have to find a campground and then set up camp and worry about whether there's going to be water. Being able to just park the van at national forest or BLM land and not having to set up camp and just being able to drive off — it was so worth it!"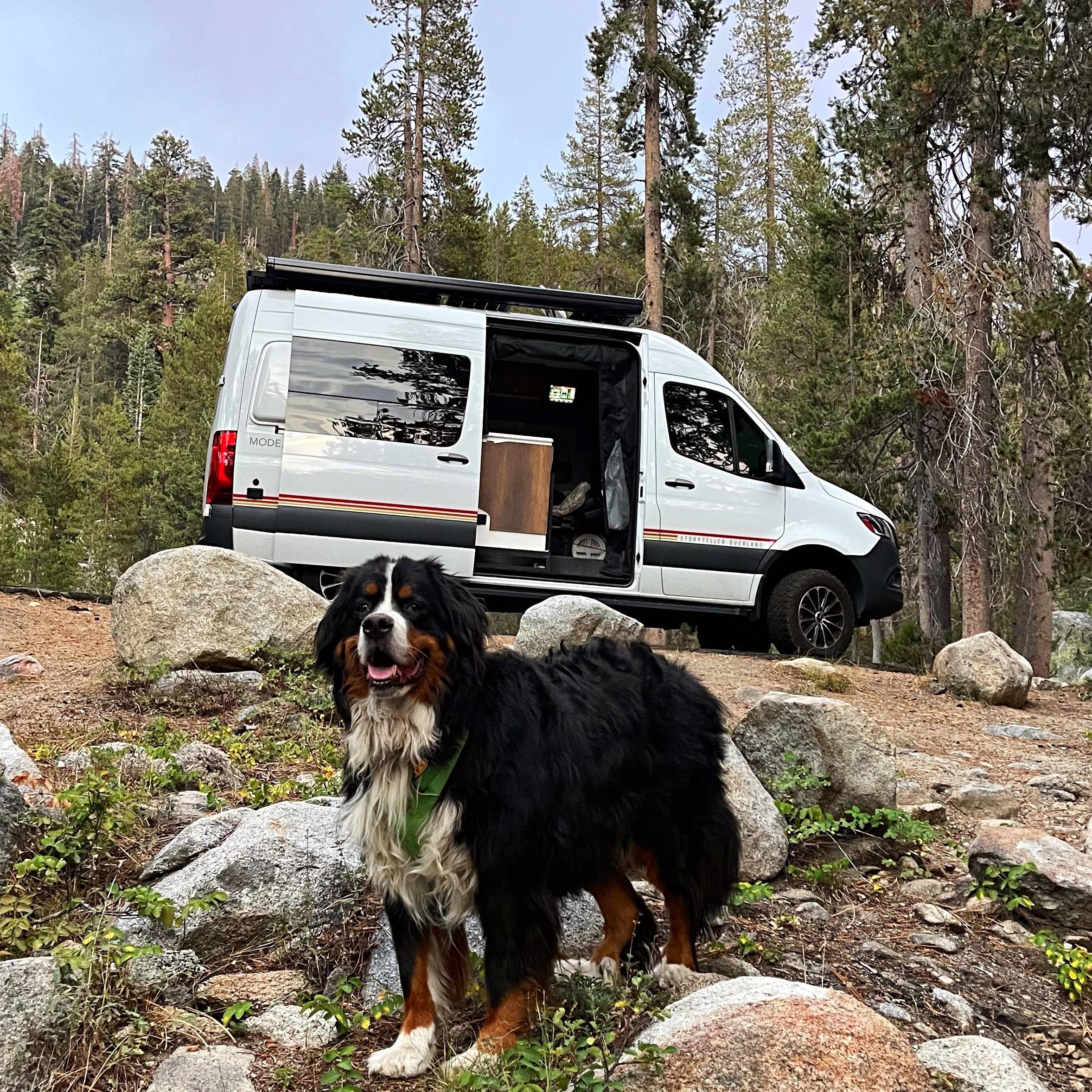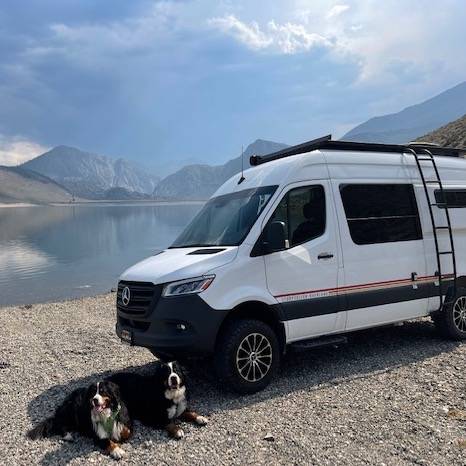 This was his first time driving a diesel-fueled engine, so he said the only challenge he faced was worrying about running out of gas without a diesel gas station nearby. "Anytime I would get close to half a tank, I would use an app to try to locate a gas station that has diesel and fill back up. I think the lowest I ever got was just under a quarter of a tank."
If he could do it again, John said he would take a Storyteller through Canada and up to Alaska. John didn't have his passport for this trip, though.
To follow along with John and his Bernese mountain dog friends, follow
@berneseofpnw
on Instagram.
Calling all influencers! If you want to borrow a Storyteller van and tell your #InfluencerStory, tell us more about yourself by clicking on the link below.