On the need for the possibility of escape.
"We need the possibility of escape as surely as we need hope," said the famous Moabite, Edward Abbey. "Wilderness is not a luxury but a necessity of the human spirit, and as vital to our lives as water and good bread." And for Los Angeles business owner Jason Vigil, his Classic MODE was just that: the possibility of escape.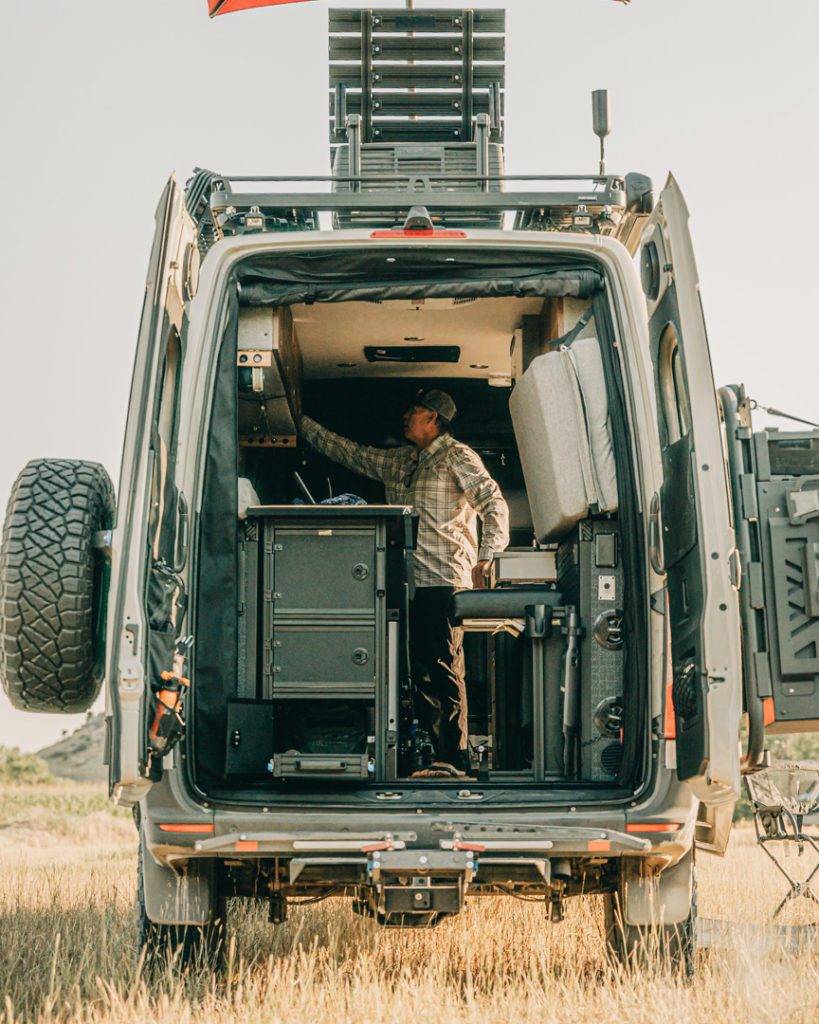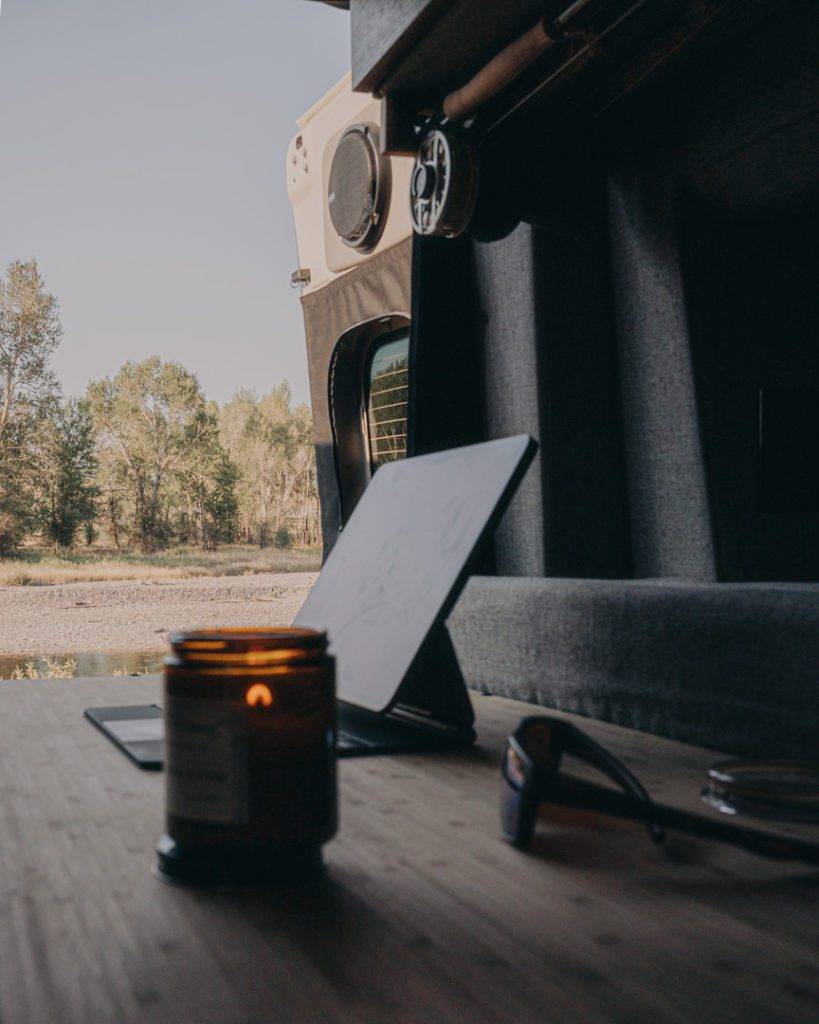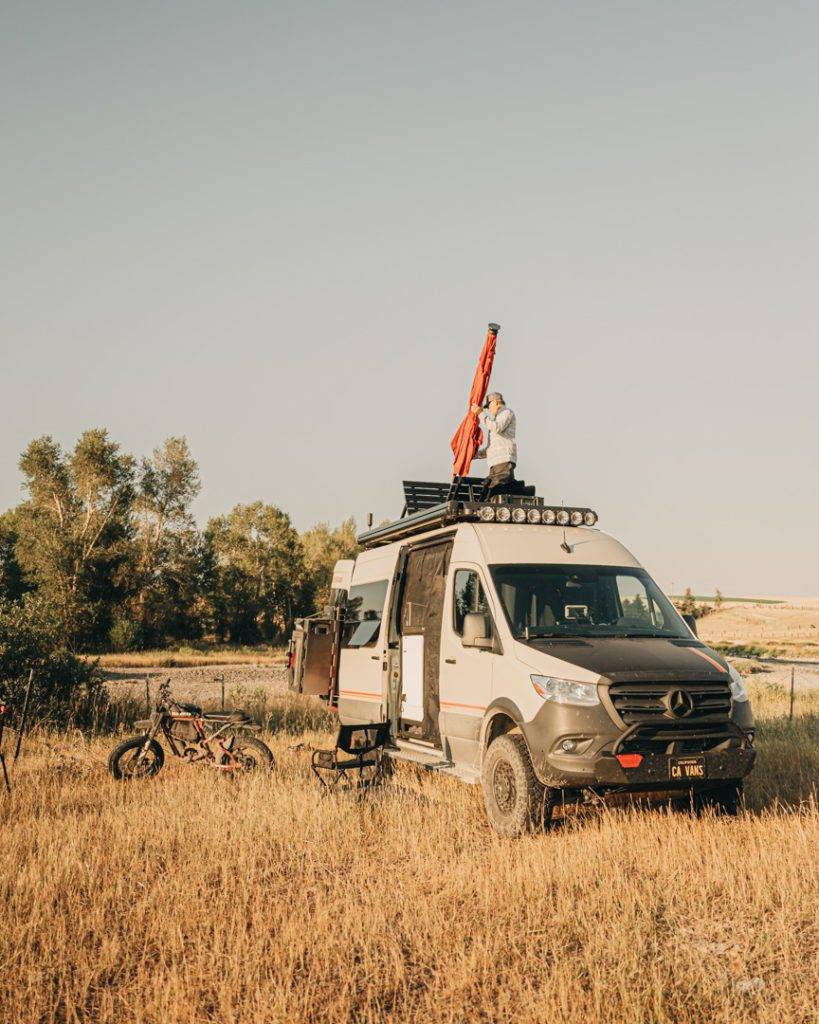 Jason is one of those folks you don't meet every day. On the outset, he is a talented and successful Los Angeles business owner and his MODE reflects that. It is fully outfitted with mounts, organization, amenities and even a community party deck. It truly is in a class of its own. But upon getting to know him better, we quickly learned that Jason is an experienced fly-fisher, and an adventurous human with high respect for every individual he came into contact with. He deeply cares in interpersonal ways and at the same time maintains a surprisingly youthful and down-to-earth perspective on life.
We wanted a video on Jason firstly because he is such a key element in the Storyteller community, and secondly, because his van is a masterpiece of clever, practical, and beautiful modifications. When I found out there was a Storyteller Flyfishing meetup that he was attending in Montana, I knew right away that we had to make this happen.

Ready, go.
A phone call to our videographer Arthur and two plane tickets later, we touched ground in Montana and met a Jason out in Three Forks early the next morning.
"We're getting on the Gallatin River, and a hoot owl is in effect right now," Jason explained.
"A hoot owl?" I wrinkled my eyebrows.
"This late in the season the water gets so warm that they enforce a flyfish cut-off after 2 PM. The warmer water puts more stress on the fish and the typical catch-and-release is not healthy for them at higher temperatures."
We hiked a lot that day.
"Do you hike this much regularly?" I asked.
"Oh, I will easily walk upstream 8-12 miles in one day. This isn't much today just because we're filming."
I clearly looked surprised. It had always seemed like a less strenuous sport to engage in.
"I just walk up the river. I'll get into the river, zone in, and then before I know it I'm 6 miles up and I haven't even noticed. Then you've gotta come back."
I realized how addicting it could become. Plus, the view from mid-river is a hidden gem only he and the people in or on the river typically see.


Sure, Jason caught a lot of fish that day. But more importantly, he explained, with flyfishing, he gets to leave business life in the heart of LA and escape.
Thigh-deep in the cool flow and surrounded by nothing but eagle calls, vast fields, and mountain silhouettes, he finds rest. The feeling of awe is revived. He is one with a vast ecosystem, and this wilderness perspective creates a feeling of being small that allows him to release and inspires him to live up to a larger purpose beyond himself.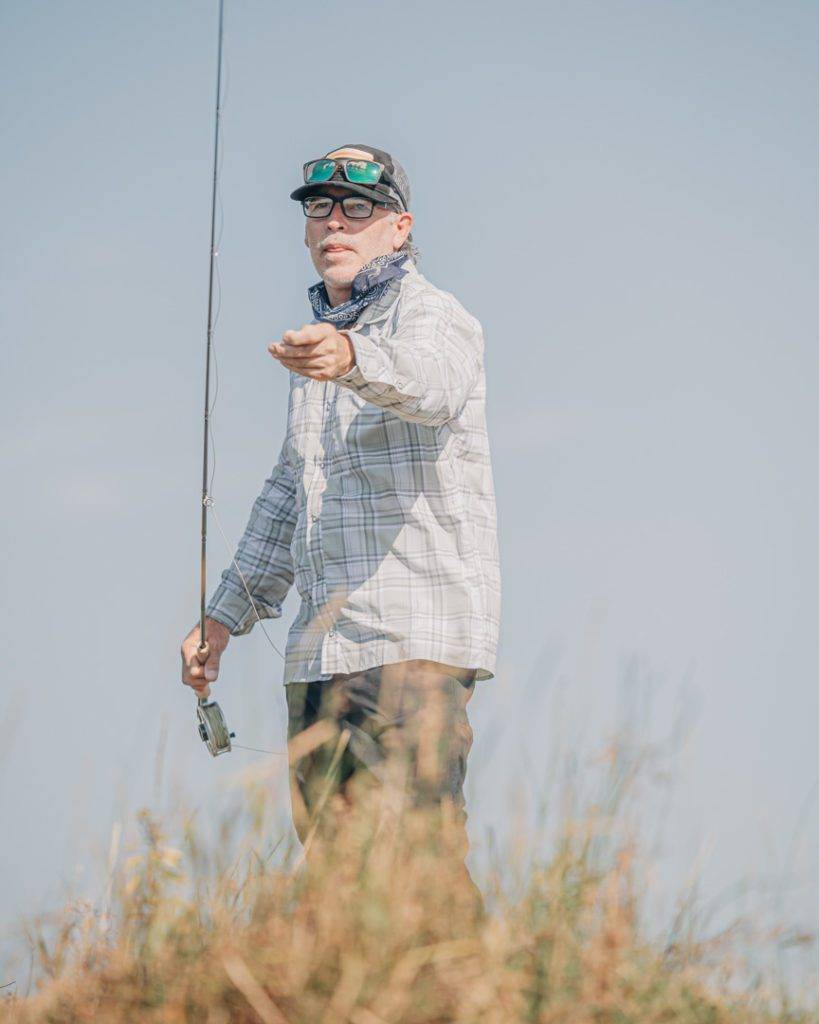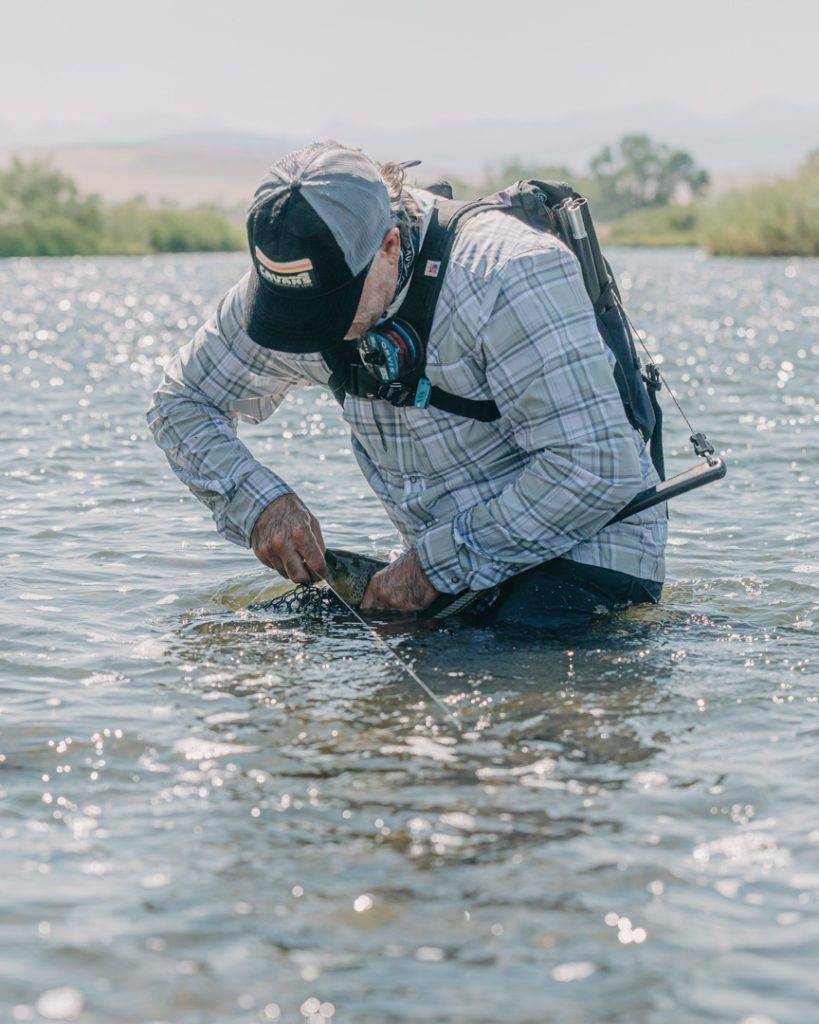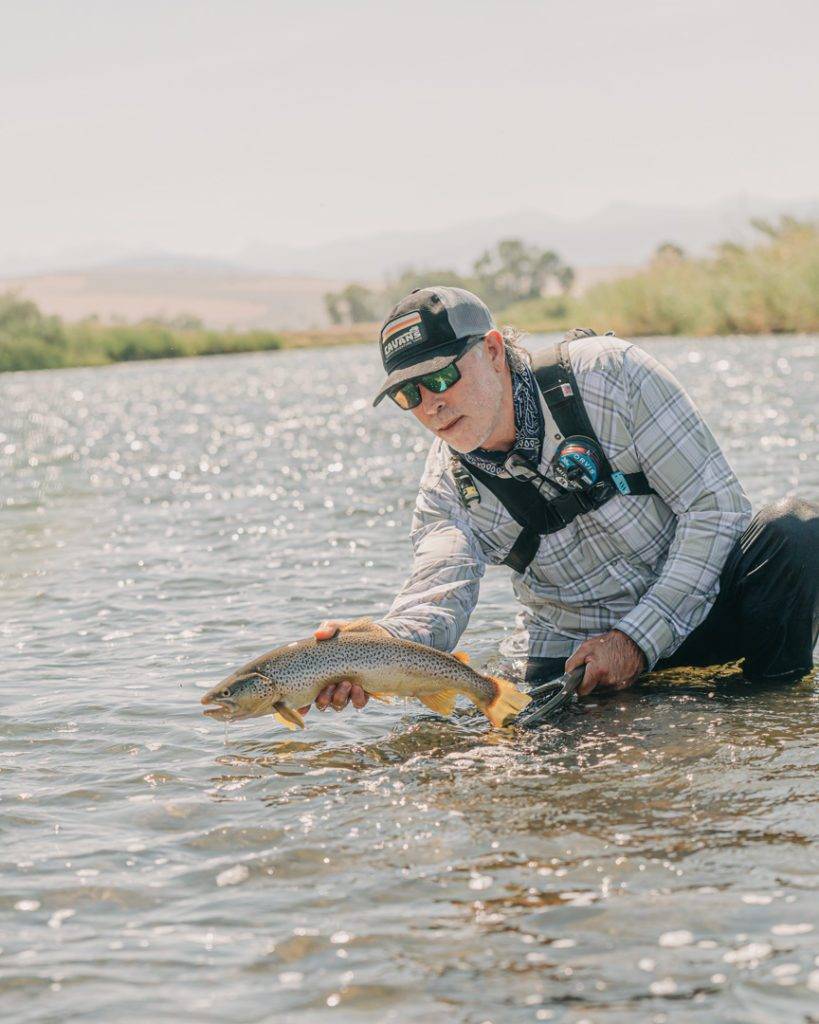 It was a long but successful day filming. Back at the camp that night, a few more Storytellers had started showing up one by one. They let their dogs roam free, pulled out dinner preparations, wandered down to the river together, and otherwise laughed and chattered about the upcoming weekend together. They had all met before at other events this year, and this flyfishing weekend was only one in a long string of events the community had created.

"It's really pretty simple." Jason explained. "This is what it's all about. This, and building community with these people out here. I don't need anything else."
And if you have a Storyteller MODE, chances are you've had at least a taste of this very thing yourself.