Trent Tiffin steps into new executive role with Storyteller Overland and Global Expedition Vehicles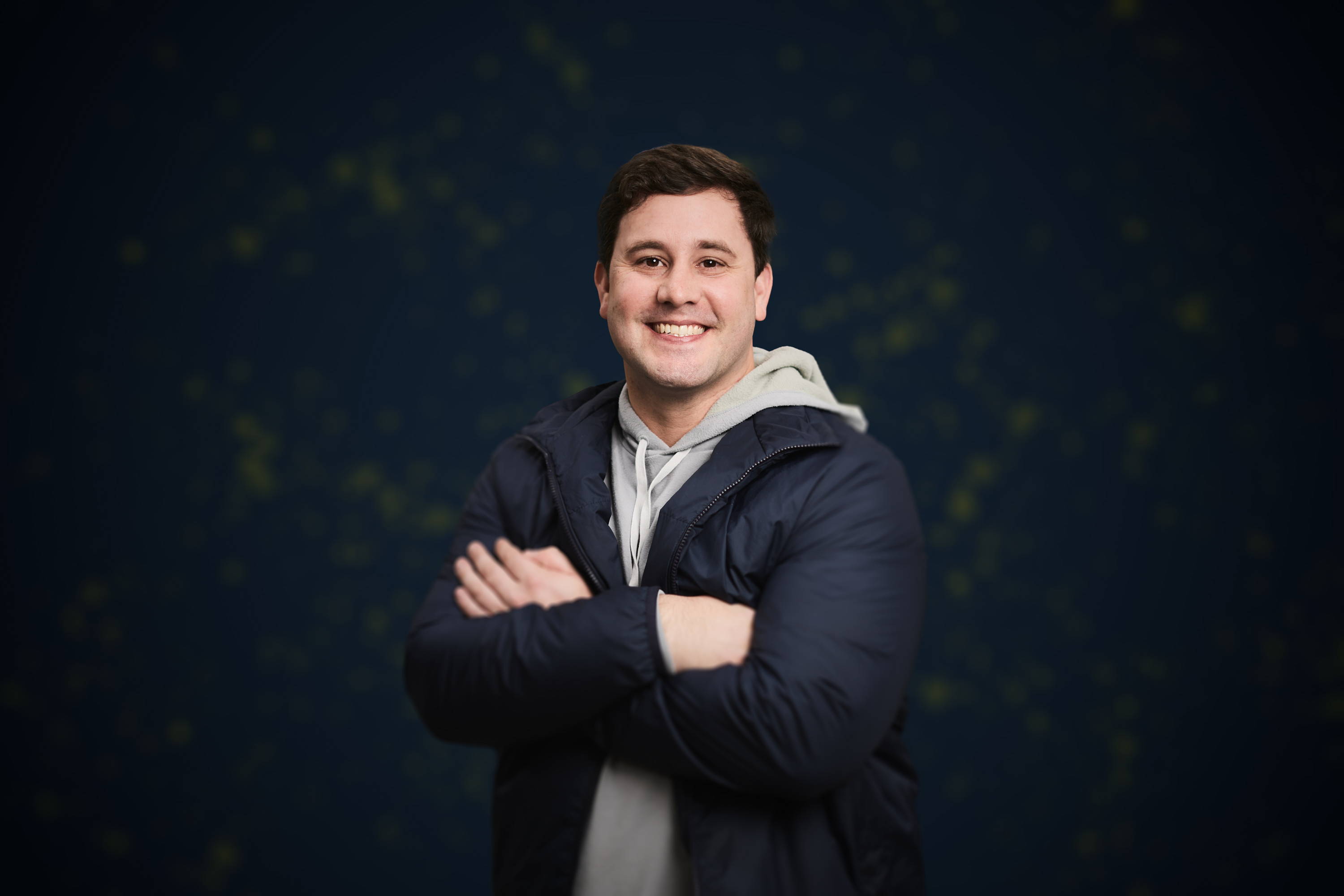 Storyteller Overland, an industry leader in the class B RV and adventure vehicle manufacturing space, recently named Trent Tiffin as General Manager / Executive Vice President (EVP) of its subsidiary, Global Expedition Vehicles.
Trent brings eight years of RV industry experience to the table, having previously worked in sales and marketing at the family business, Tiffin Motorhomes.
"It was a real coup to have Trent Tiffin see the value in joining our team here at Storyteller," said Storyteller CEO Jeffrey Hunter. "I have had the privilege of knowing him for a number of years now, and of course I, like so many others, have always been aware of his stellar reputation in our industry. He shares our values of prioritizing the voice of the customer and doing everything in our power to create exceptional experiences for our growing community. It's just in his blood."
"While I have always been super impressed by Trent's considerable accomplishments at such a young age, I am even more excited about what we will be able to dream up and achieve together to inspire entirely new audiences and continue to revolutionize our industry with his leadership as EVP and GM of Global X."
From left: Lee Conn, Trent Tiffin, Rene Van Pelt, Mike Van Pelt, and Jeffrey Hunter.
Storyteller announced its
acquisition of the industry-leading expedition vehicle manufacturer Global Expedition Vehicles
, based in Springfield, MO back in January 2022, along with its plans to bring an entirely new class of expedition rig and adventure truck to market. When asked what his primary goal would be as he assumes the role of General Manager/EVP, Trent said his goal is simple, "We are going to design and build the best motorhomes available anywhere at any price , take better care of our customers than anyone else ever has, and make GXV the best place to work for all of its team members."
"It is a great honor to be trusted by Jeffery Hunter, Lee Conn, and Andrew Cooley for believing I can lead this team to do great things for Storyteller Overland and GXV," Trent said. "I'm excited to grow this side of our business and to bring an amazing product to one of the best dealer groups in the country. I'm also excited to see new customers and build dreams for them at the best level of quality and service we can provide for the end user."
Trent received a bachelor's degree in Communication and Information Sciences from The University of Alabama. Trent is a lifelong resident of Alabama and currently resides in Birmingham.
About Storyteller Overland
Storyteller Overland is a Birmingham, AL-based authentic adventure lifestyle brand with a strong, industry-leading presence and reputation for innovation in the burgeoning Class B RV and expedition vehicle manufacturing space. Founded in 2018 by a stellar team of custom vehicle manufacturing veterans and outdoor lifestyle enthusiasts, the company's prime directive is to constantly inspire and equip its growing community of roadtrippers, vanlifers, and overlanders with the proper gear, resources and mindset to "Live Free. Explore Endlessly. Tell Better Stories." Along with its flagship MODE 4x4 adventure van series, Storyteller Overland offers a unique see-through pricing model coupled with a style of customer service and community engagement that provides an unprecedented level of on-demand technical and warranty support for all of its owners out on the open road and beyond. For more information, visit storytelleroverland.com or contact our Chief of Staff, Summer Trammell at
summer@storytelleroverland.com
.
About Global Expedition Vehicles (GXV)
Founded by Mike & Rene' Van Pelt in 2007, Global Expedition Vehicles (GXV) has since emerged as the definitive world leader in the design and manufacturing of high quality, extremely rugged Off-Road Expedition Vehicles and Adventure Trucks. GXV offers its most exclusive and highly customizable Expedition Vehicles through its Global X line manufactured out of Springfield, Missouri. These bespoke builds provide end users with a nearly unlimited range of creature comforts and lifestyle enhancing expedition equipment that make secure, off-road, off grid travel a distinct pleasure. When fully equipped, prices have historically ranged in price from $500k to upwards of $2 million, but since merging with Storyteller Overland, LLC in 2021, GXV has accelerated efforts to pioneer a more readily accessible Adventure Truck series that will be available for sale through Storyteller's best in class, nationwide dealer sales & service network. The GXV models offer a wide variety of chassis and body options featuring innovative structural composite body panels and insulated molded composite fiberglass body capsules. For more information please contact our Chief of Staff, Summer Trammell, at
summer@storytelleroverland.com
.