What Awaits Us All Beyond the Pavement
On the last week of September 2022, 16 Storyteller Overland adventure vans and 30 overlanders gathered in Utah
eager to learn how to use their vans and maximize its capabilities. Although some had off-roading experience, many were total beginners.
But with a suite of great instructors —
Tony Warner
,
Chris Cordes
,
Bill Burke
and
Ben Burr
— the annual Beyond the Pavement event was sure to be memorable with lots of laughter, new memories and a fresh coat of mud on the tires. The group traveled from Salt Lake City to near Green River, Utah, spending minimal time on paved roads.
For Tony, who hosted the event, it was interesting to see how people responded when he pushed them beyond how they typically drive their vans, he said. Once they practiced a new challenge and then had a perfect execution, Tony said it felt like parenthood — on the good side of that analogy, he said with a laugh.
"I was able to see them have a greater belief in themselves and the confidence to go do something they might not have otherwise been comfortable doing," he said.
In one instance, participant Ema Iwaya had a couple of attempts at a hill climb in her Storyteller Overland camper van, but she couldn't make it to the top.
Tony told Emma to back down and try again. He could tell that she was responsive to his instructions, and he was confident that she just needed to give it one more shot.
"And when she was able to execute the hill climb, she had this huge smile on her face," Tony said. "It was really cool to see people listening to instruction with positive outcomes."
If watching the participants grow felt like the good parts of parenting, then it makes sense to say that the group became a family over those few days in Utah.
"The participants were all so supportive of each other in the process," Tony said. "It was great from a community and team building standpoint."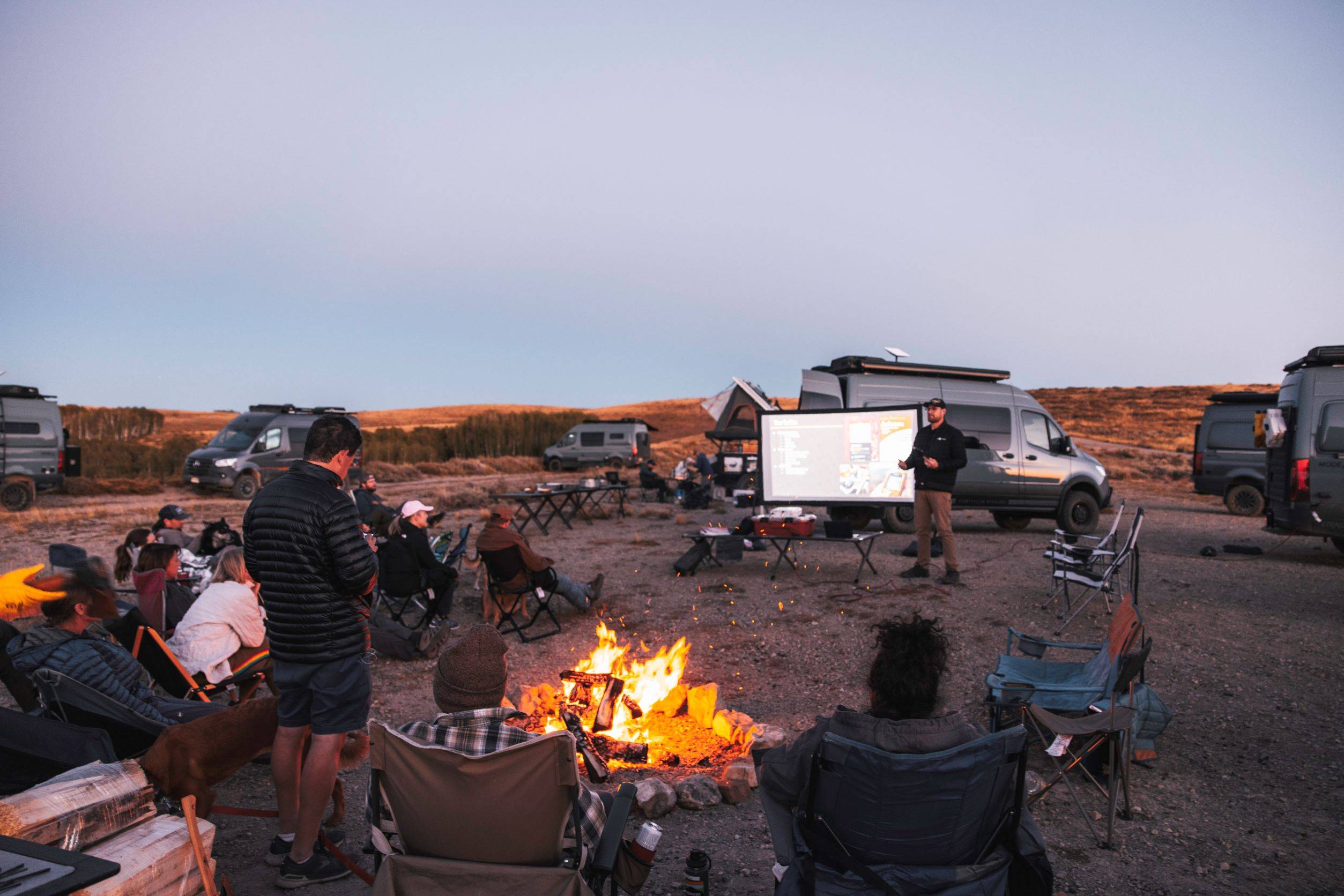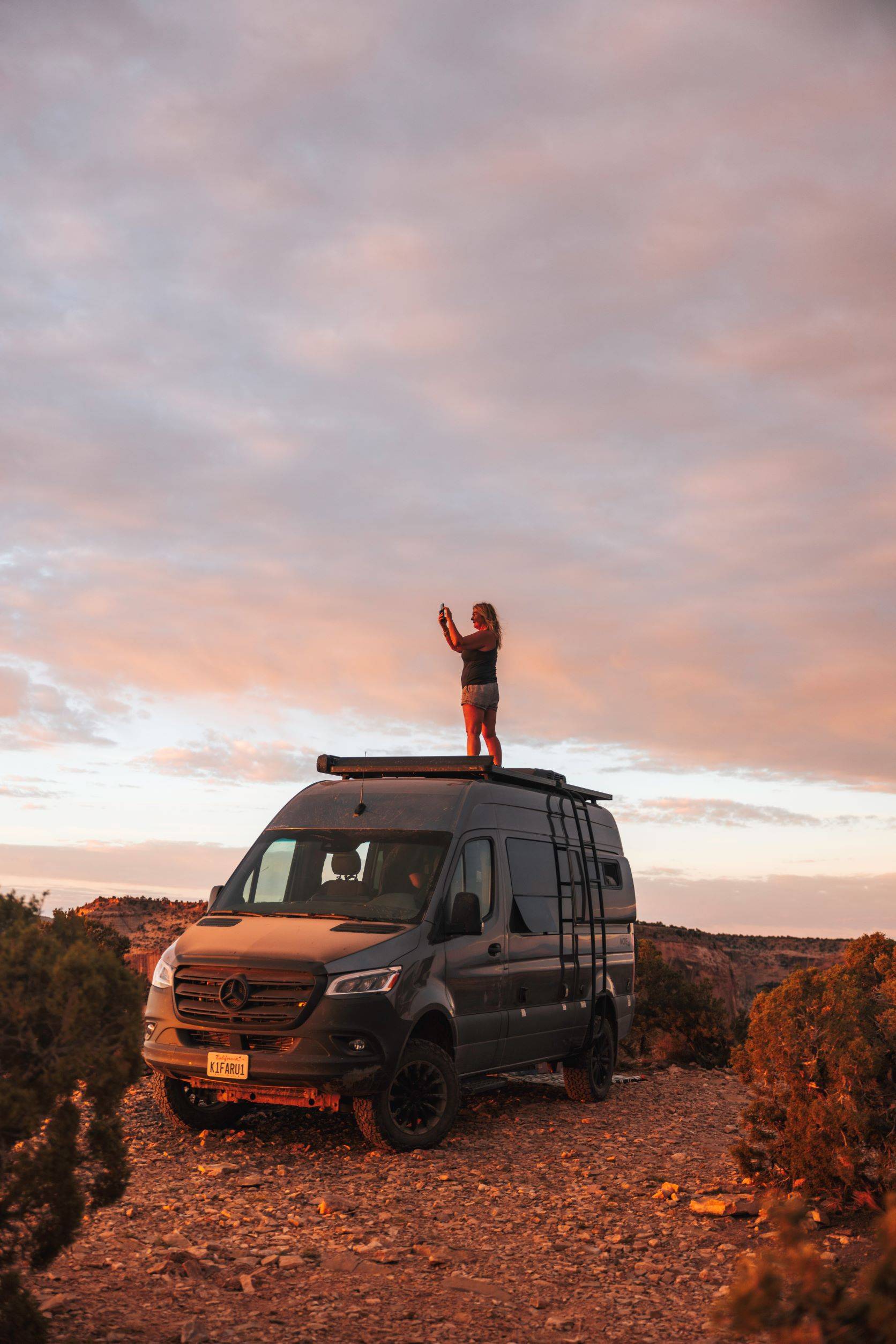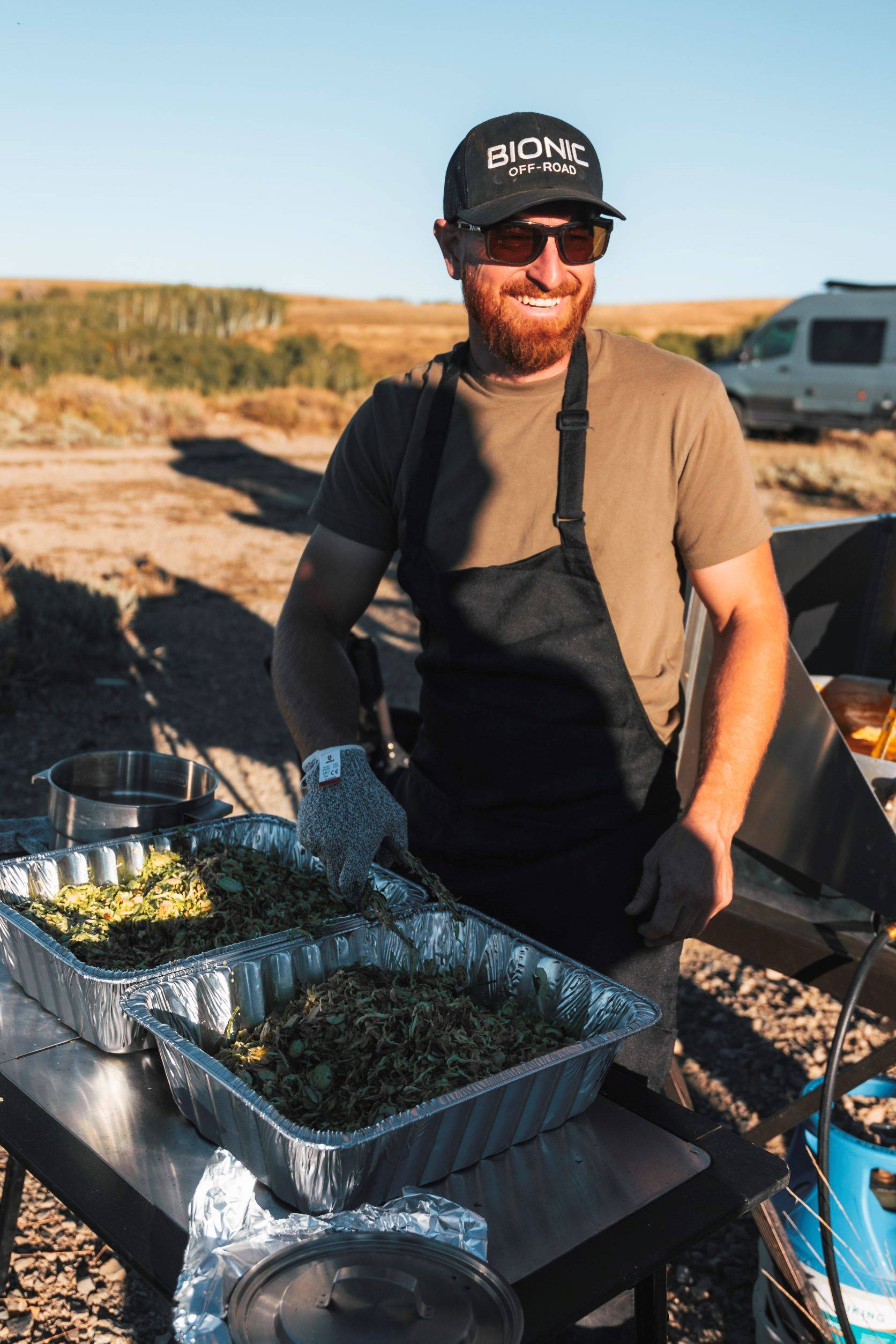 ROUTE: Guardsman's Pass → Big Cottonwood Canyon → Strawberry Reservoir → Skyline Drive
INSTRUCTION: Matching tire pressure to the terrain; navigating rocky sections and off-camber climbs; paddle shifting, two-foot driving
The three-day event started in the early morning of Sept. 26 with bagels and coffee at
Mercedes Benz Van Center-Warner
. From there, participants were away from busy interstates in less than an hour, climbing up and over Big Cottonwood Canyon before dropping into the Heber/Midway Valley to top off fuel.
"We were trying to think of what would be an enjoyable ride for people who weren't used to off-roading," Tony said. "So we wanted high scenic areas and a relatively fast pace. We didn't want to do something where people would bounce around and beat up their vans the whole time."
In addition to the amazing views along the route and at the campsite, one thing that immediately stuck out to participants was the delicious food.
"For background, I'm a retired firefighter and have a pretty good idea about what it takes to prepare food for a large group," said participant Thom Jayquish. "The food we were treated to was excellent, fresh ingredients, great presentation and a nice variety. It was the best camp food I've ever had."
The food prepared by Karl Krebs and Nick Oldham at Moab Meal Prep Services. Tony explained that Karl has previously worked as a river guide, and he was usually the camp chef in this role.
"So he has cooked in a camp context for a long time, although this was the first time it was vehicle-land based instead of boat-river based for him," Tony said. "Not only was the food amazing, but having him prep everything also allowed us to put more content into the trip since we didn't have to allocate time to cook."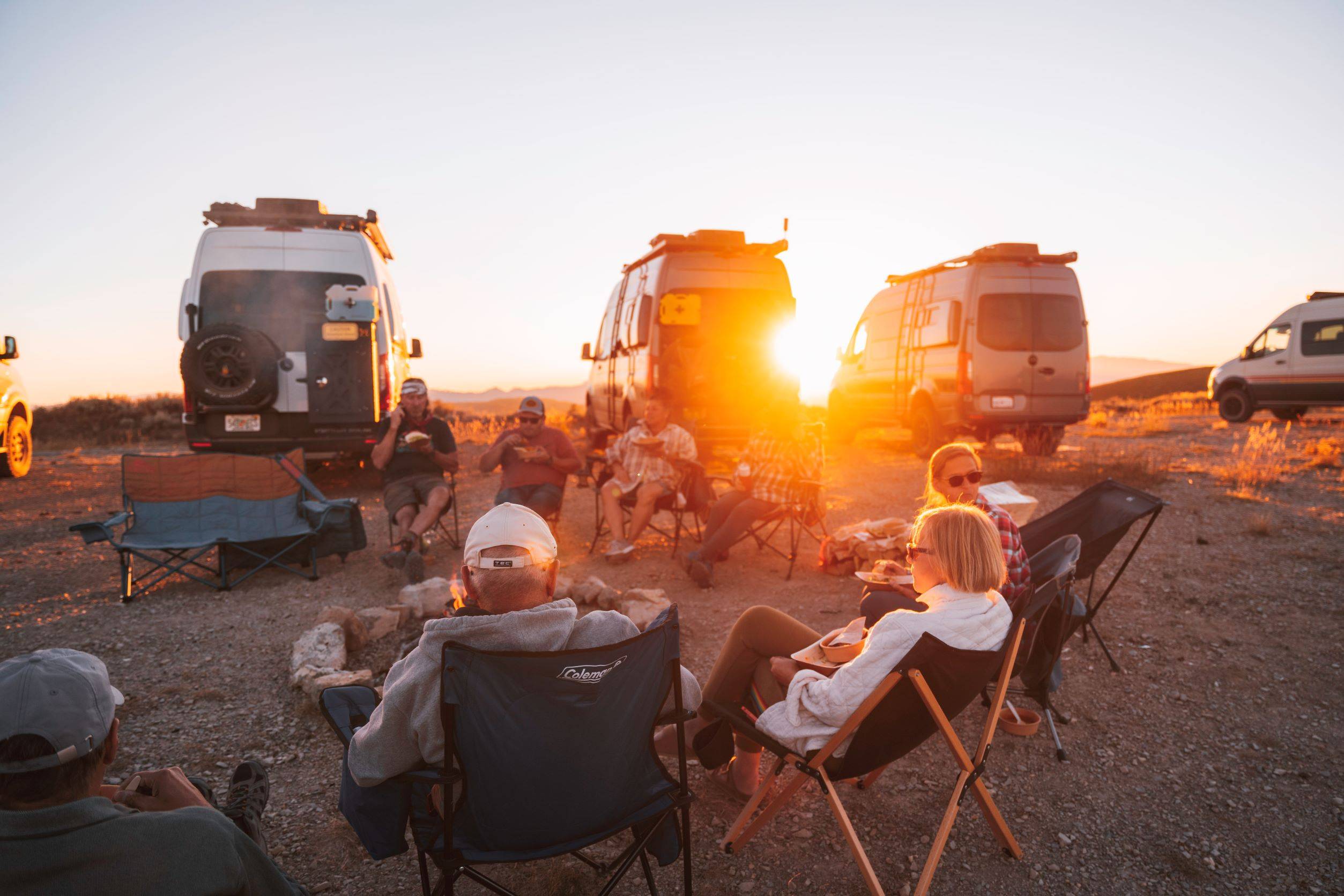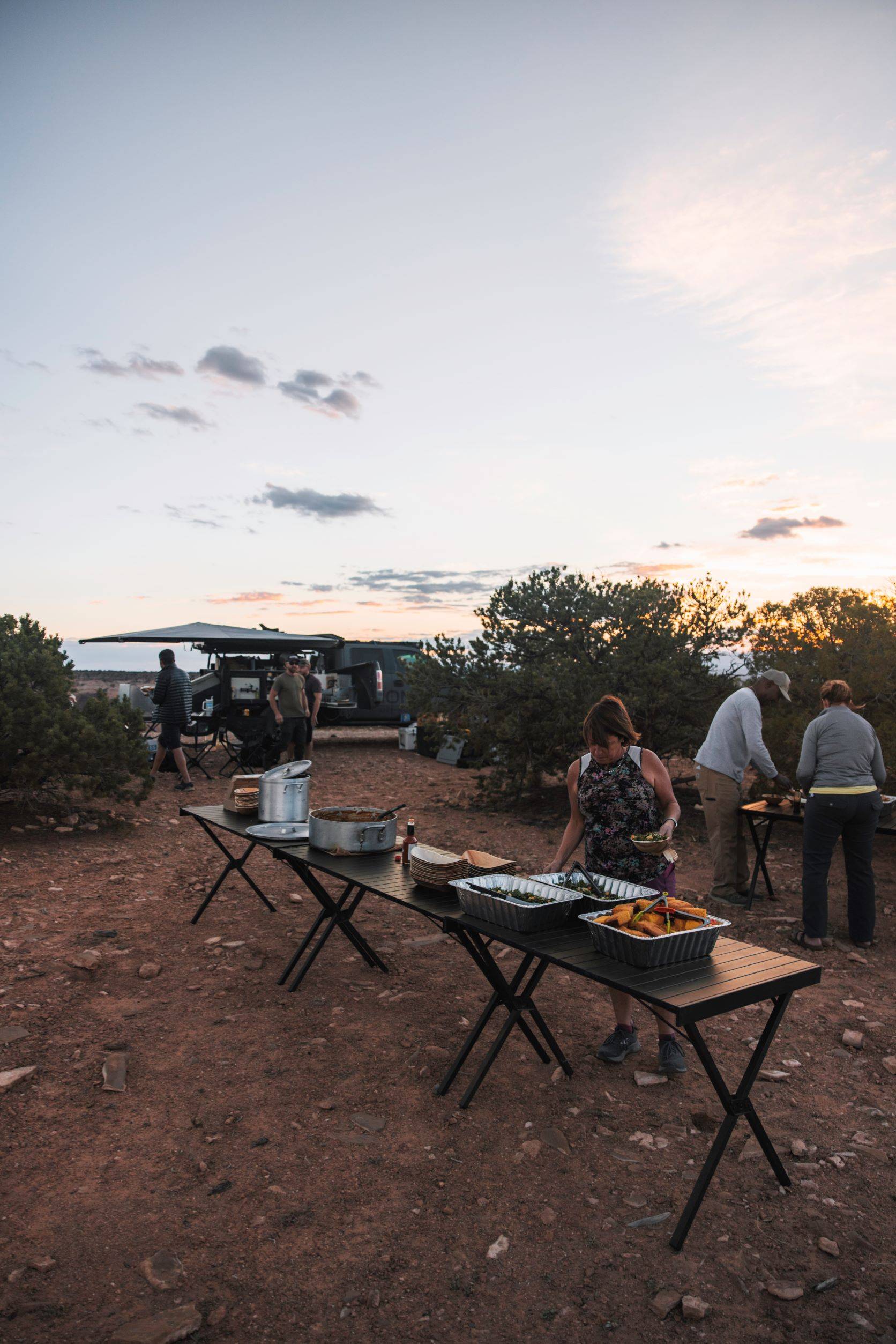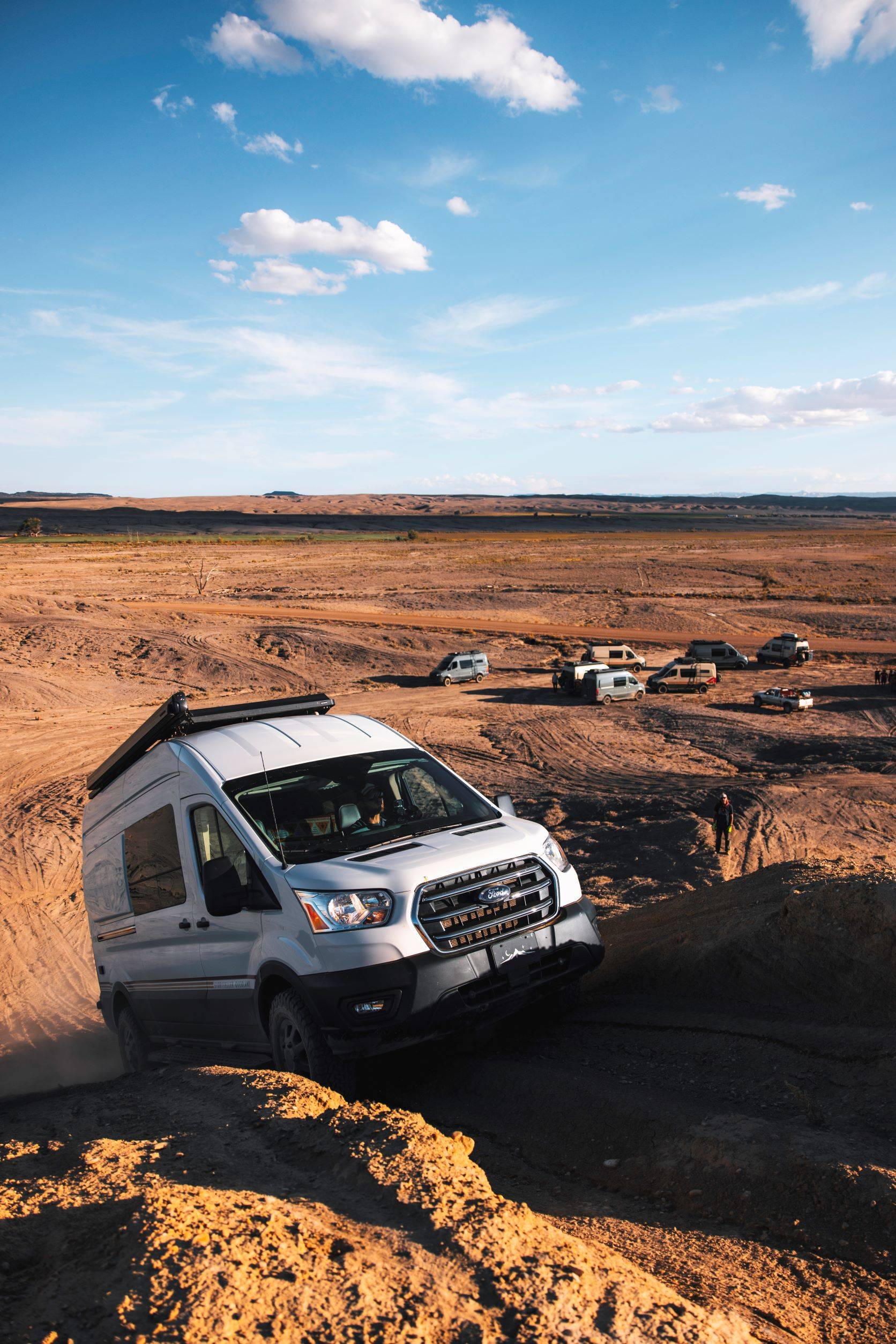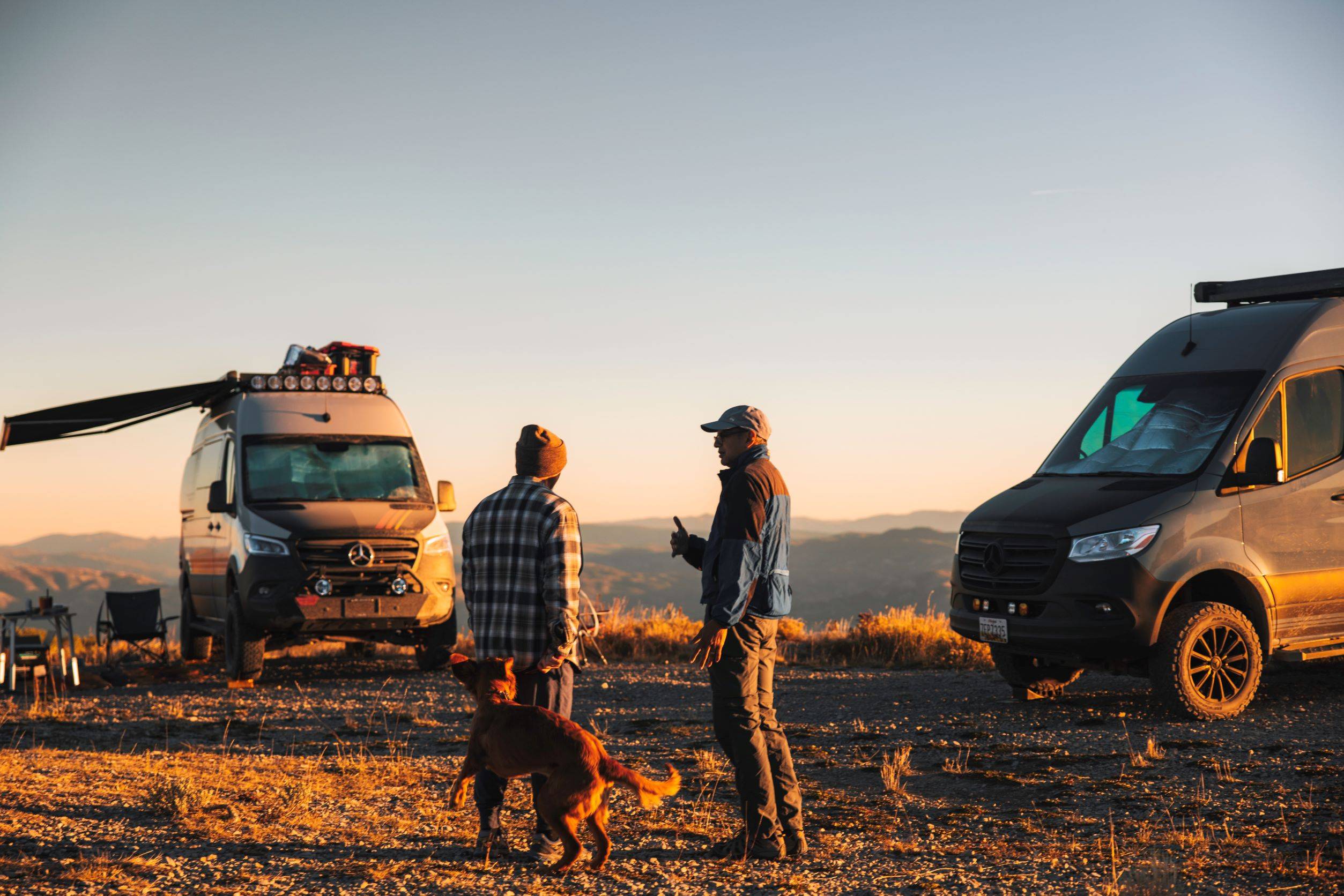 ROUTE: Towhead Peak → North Fork Coal Fork → Joe's Valley Reservoir → Orangeville → San Rafael Recreation Area → Little Grand Canyon Overlook
INSTRUCTION: Changing a tire, handling muddy ruts; vehicle-to-vehicle recovery; technical driving; campsite selection and maintaining public access
"Doing simple things like finding the spare tire under the van and then locating the tools to actually change the tire near the front passenger seat was really, really helpful," she said. "We were all on our bellies locating the best spot to put the jack, and then we literally took a tire off and then back on. I loved it! It gave me the confidence I needed to know I could change a tire in the middle of nowhere if I had to."
Another participant, Marla, watched the demo from her camp chair by the fire.
"I'll never change a tire," she said. "I would just call a service."
But because of Deborah's excitement, plus a little bit of extra encouragement, within 10 minutes Marla was wrestling the tire and going through the process, too.
"That's a big deal to me," Tony said. "That's what it's for, to help people understand that they are capable, they just need to immerse themselves and take a chance."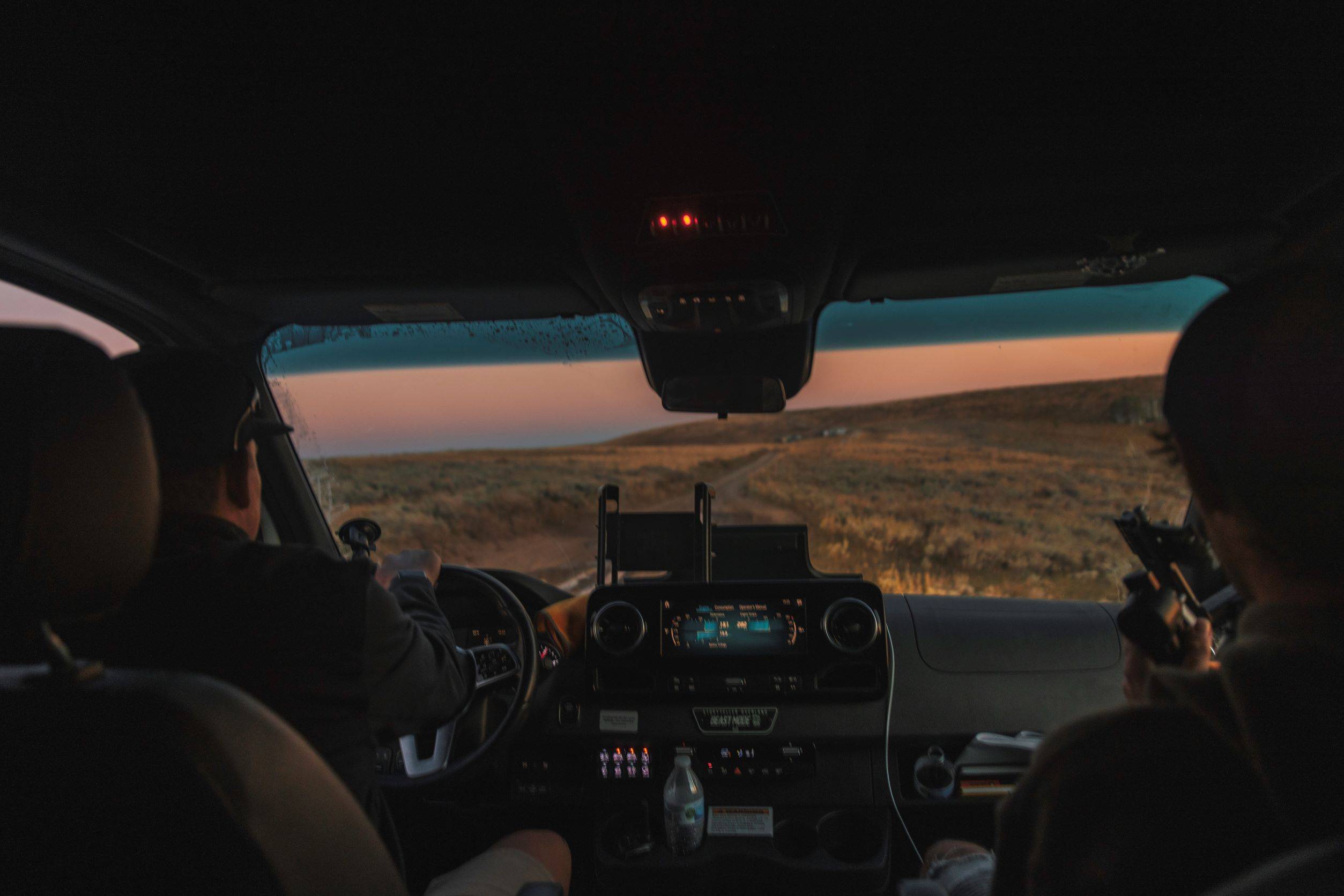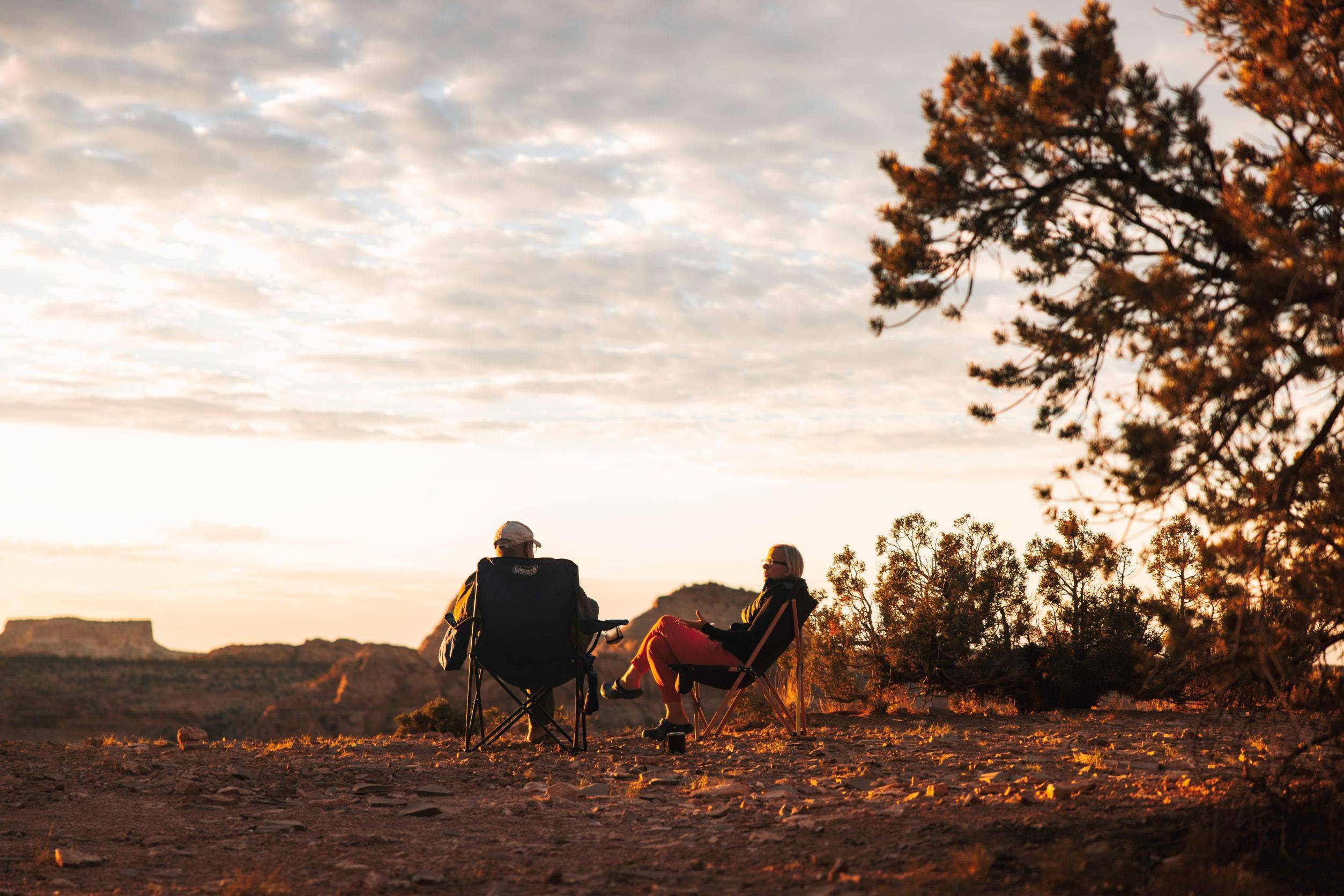 The group stopped for camp at the end of Day 2 at the edge of Little Grand Canyon, which was a favorite spot for many.
"To finish the day at the overlook was a perfect example of what awaits all of us Beyond The Pavement," said participant David Kim. "A few bumps, a little dust and we find ourselves the privilege of camping at a site every bit the equal of The Grand Canyon — except we are able to overnight within a few feet of its edge. So stunning and such a treat."
A few of the Beast MODEs in the group were asked to be part of a photo shoot at this site. One of these was driven by Thom, and he remembers it as one of the most scenic views of the entire trip.
"By the time we arrived, it was just before dusk, and as we came up the trail to the campsite we found ourselves right on the edge of the Little Grand Canyon. The fading light accentuated the colors of the rock walls and canyons below."
After a dinner of gumbo and cornbread, Ben Burr gave a presentation on campsite selection and maintaining public land access.
"Ironically, under the vastness of the milky way shining above, Ben described the various legal battles shrinking our access to public lands and the need to get involved to protect and manage public access to the very areas were enjoying at that moment," Tony said. "Differing opinions were openly shared, yet there was a common consensus that more needed to be done, and all were grateful for the new information and the opportunity to make a difference rather than being left to wonder why their favorite sites were no longer accessible."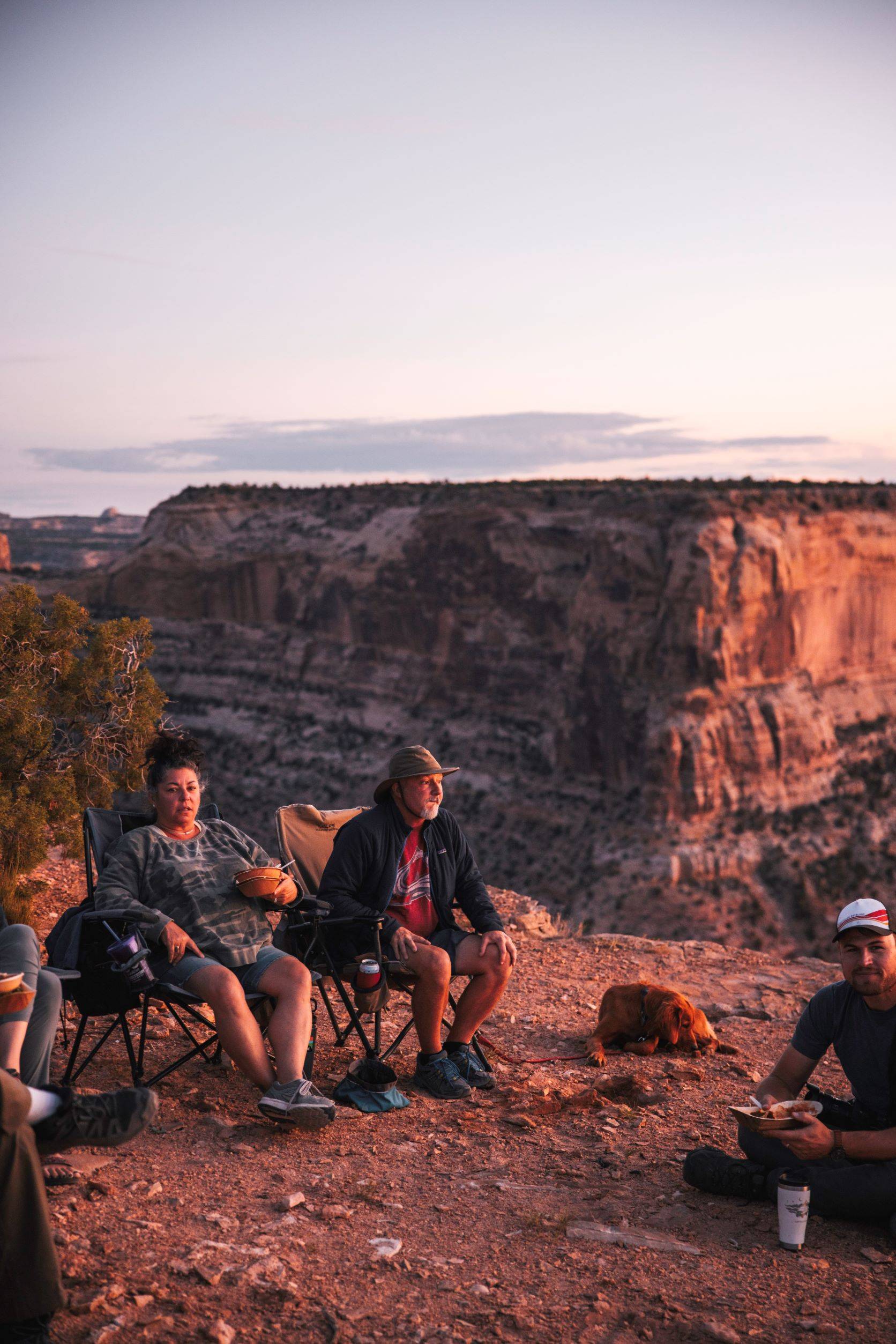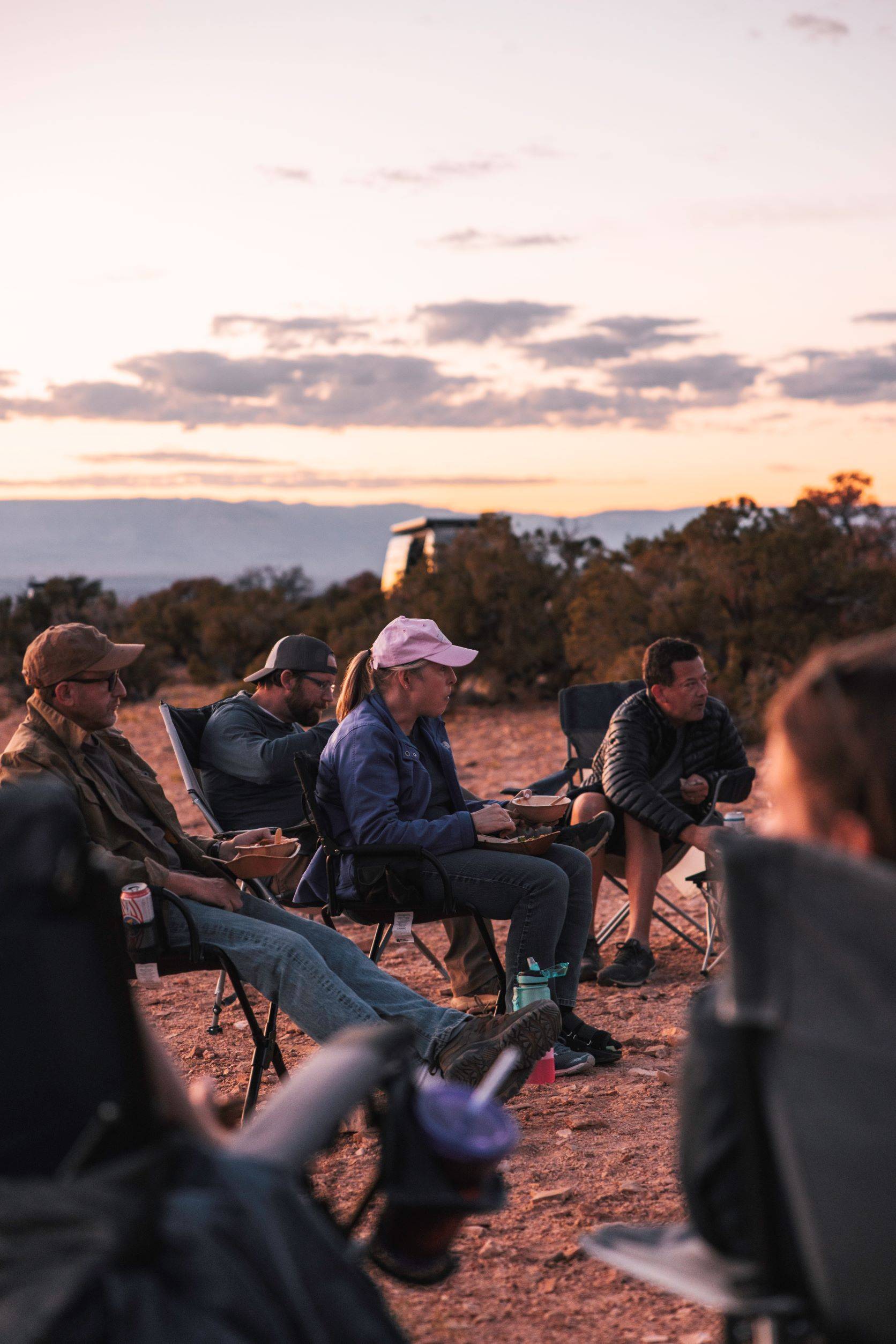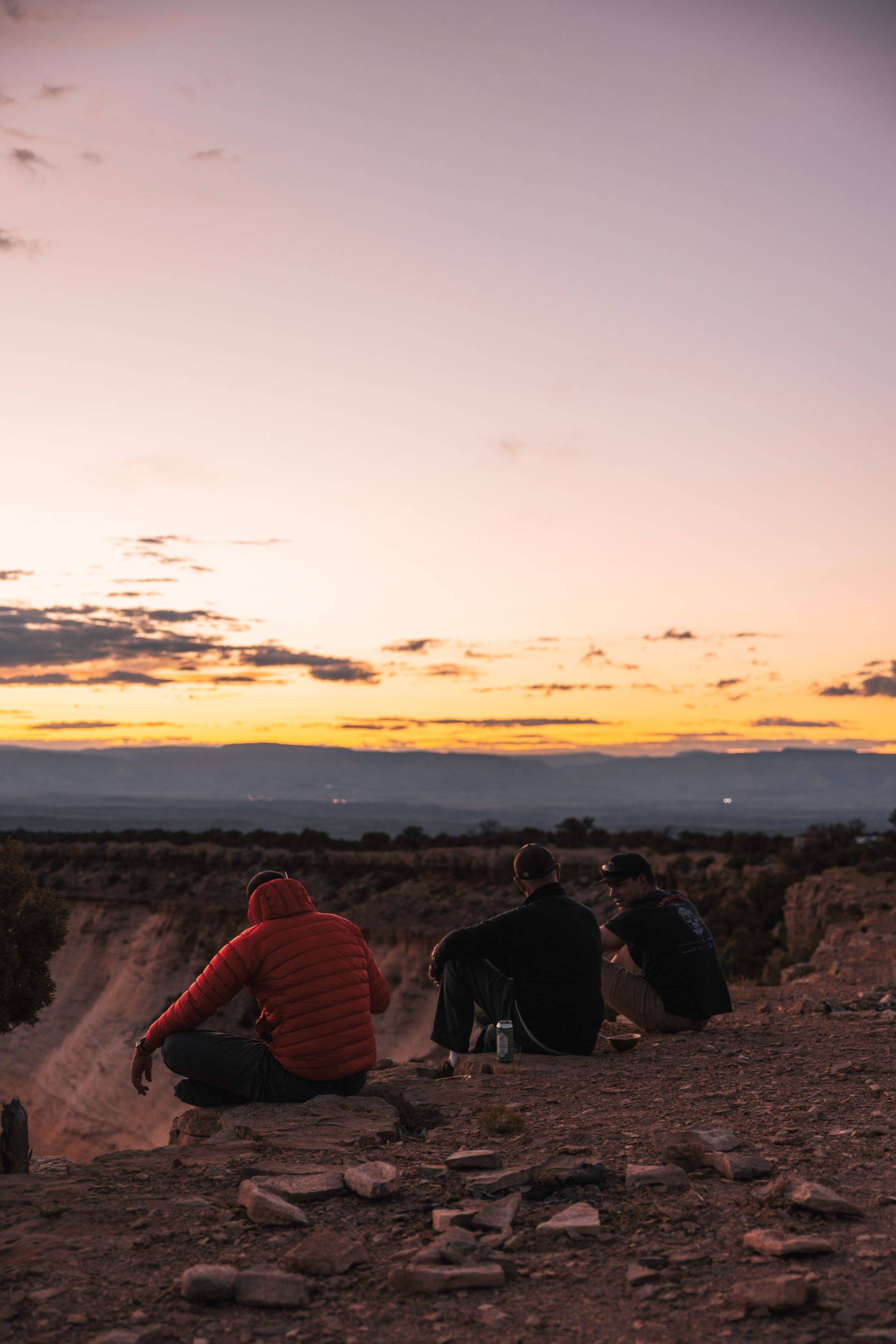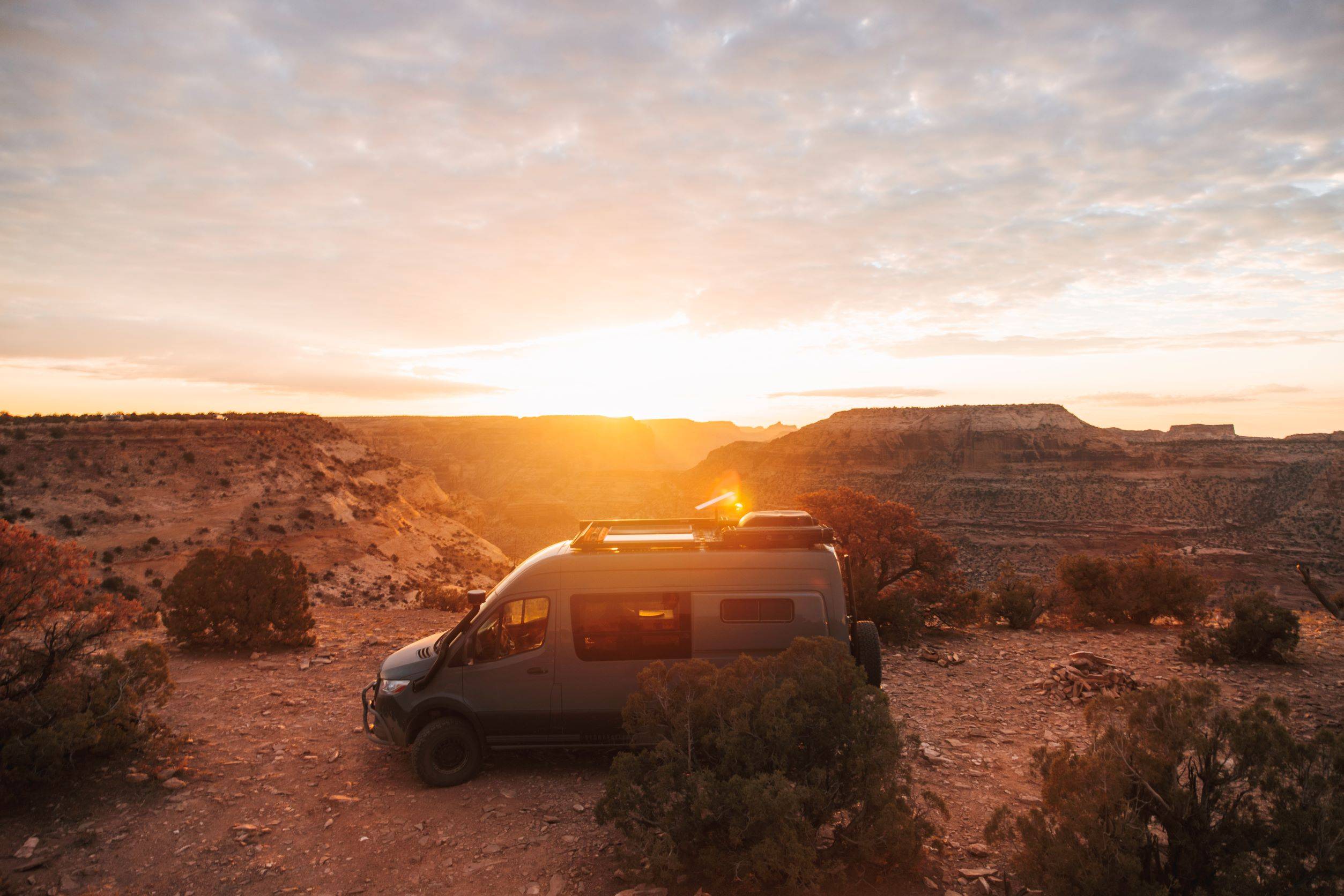 ROUTE: Buckhorn Wash → I-70 river crossing → caravan to Revel-MODE Rally
INSTRUCTION: Vehicle inspections; checking air filters; using tools such as code readers
On the third and final day, the crew traveled to Buckhorn Wash before crossing a river to I-70. From there, participants either caravaned the rest of the way to the
Revel-MODE Rally
or returned home.
Before parting ways, participants had a demonstration where they looked under the hood and talked through simple maintenance procedures, like cleaning out the air filter.
"It demystified things for me and left me feeling empowered," Deborah said of the experience.
They also all got code readers, and for participant Clay James, this quickly came in handy.
"I actually had to use it two days after the trip to clear a code, which turned out to be related to me not seating the air cleaner correctly – after Bill did such a great job of showing us how to do it right!" he said.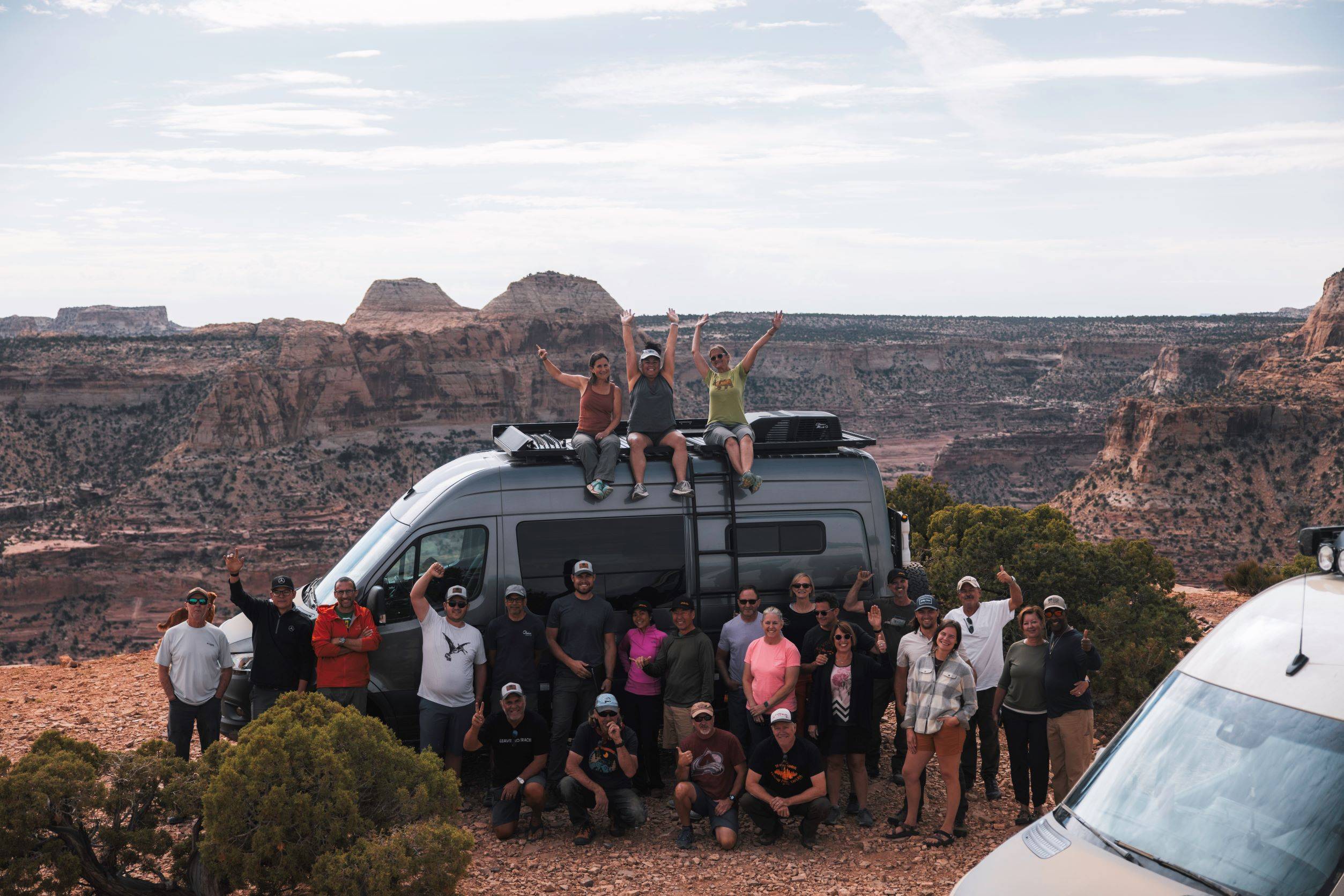 Thank you to everyone who made our second-ever Beyond the Pavement a success.
This is by far our most in-demand event (Sold out in 12 minutes! We still can't believe it). We hope that eventually everyone who wants to travel Beyond the Pavement gets an opportunity to attend. Stay tuned for future event announcements – the best way to do this is to sign up for our email list. You can find the sign-up form at the bottom of this page.
Beyond the Pavement wouldn't have been possible without our amazing instructors (below). Be sure to give them a follow and support their work!
Here are a couple of closing thoughts from two participants + Tony:
"The trip is everything and every reason why we invest in the vehicle. It takes us to beautiful places with wonderful people and educates us that there is always more but also it needs to be respected and protected too."— David Kim
"Every aspect of the class was fantastic. Beyond all the technical skills I learned for driving 'beyond the pavement,' the food, camp sites, and camaraderie with other MODE owners were all highlights. I highly recommend the course and feel so fortunate to have had the opportunity to learn so much, eat so well, and laugh so heartily around the campfire at night." — Deborah Kane
"It's all about the journey and doing what's best. Once we've done our best, it's time to share and compare with others, not for position or glory, but to expand our horizons. We will not have succeeded or improve if our customers/adopted family members are not able to continually and more fully enjoy what we produce and offer. To that end we invite and challenge you to experience, expand, and become our best selves as we push Beyond the Pavement." — Tony Warner
Cheers to the road ahead!
Team Storyteller