Getting into vanlife has never been easier.
We're almost out of 4x4 Sprinter vans, so take advantage of this $12,000 rebate offer before they're all gone!
LAST UPDATED JULY 20, 2023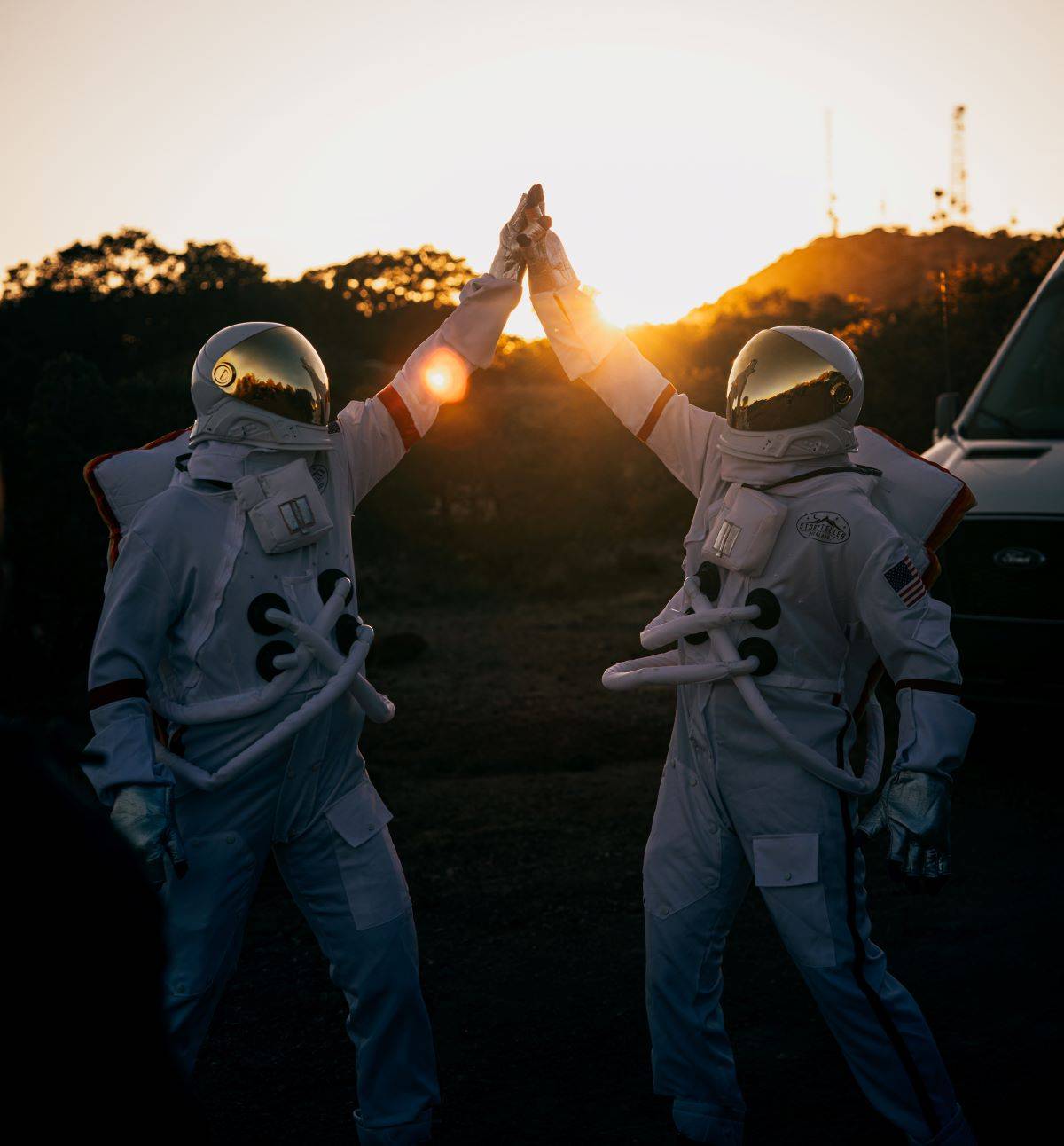 Here at Storyteller Overland, nothing makes us happier than helping more people experience freedom, adventure, and life out on the open road and beyond. And today we're making that lifestyle even more accessible for you and future Storyteller MODELifers.
We're offering a $12,000 manufacturer rebate when you buy a 2023 MODE LT or MODE 4x4 until inventory of these models is gone!
With only a handful of 4x4 Sprinters remaining, this is your last chance to get into vanlife with the tried-and-true 4x4 Sprinter platform. We won't have any 4x4s left when these are gone!
We'll also continue offering the $12,000 rebate on the remaining of our 2023 MODE LT stock. This is the only gasoline-powered vehicle in our lineup, and with it being on the Ford Transit chassis, it has over 4,000 service locations in the U.S. alone.
We'll be running this rebate promotion until the inventory of these models is gone. But we only have a handful of 2023 MODE LTs and 4x4 Sprinters left, so act fast!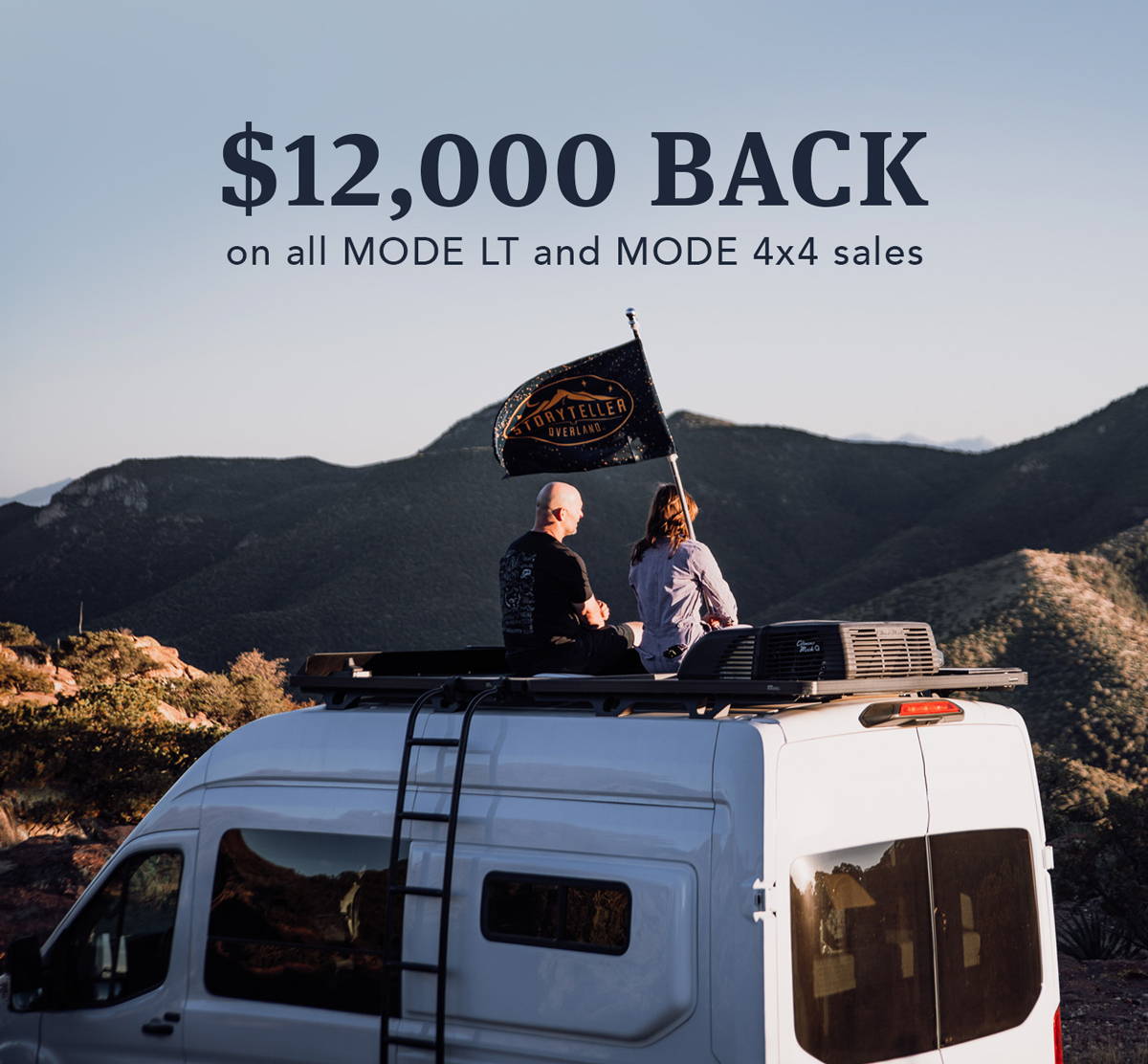 This is your chance to choose your own adventure… no line, no waiting!
What will you do with your rebate check? That's a lot of fill ups at the gas pump, a whole suite of interior van upgrades and mods, or even cash that you're putting right back in your pocket.
In a world where so many things have doubled or even tripled in price, we're thrilled to lower the barrier to entry for those who have been dreaming about joining the Storyteller community.
Ready to find your dream van? Fill out the form below and we'll point you in the right direction!
If you bought a 2023 MODE LT or MODE 4x4 after April 20th, 2023, please fill out the
Customer Rebate Form
to receive your Storyteller Overland rebate.