Storyteller Overland launches give-back initiative
"The universe and our community has blessed us, so we want to pour that thanks back out into the world."
LAST UPDATED APRIL 4, 2023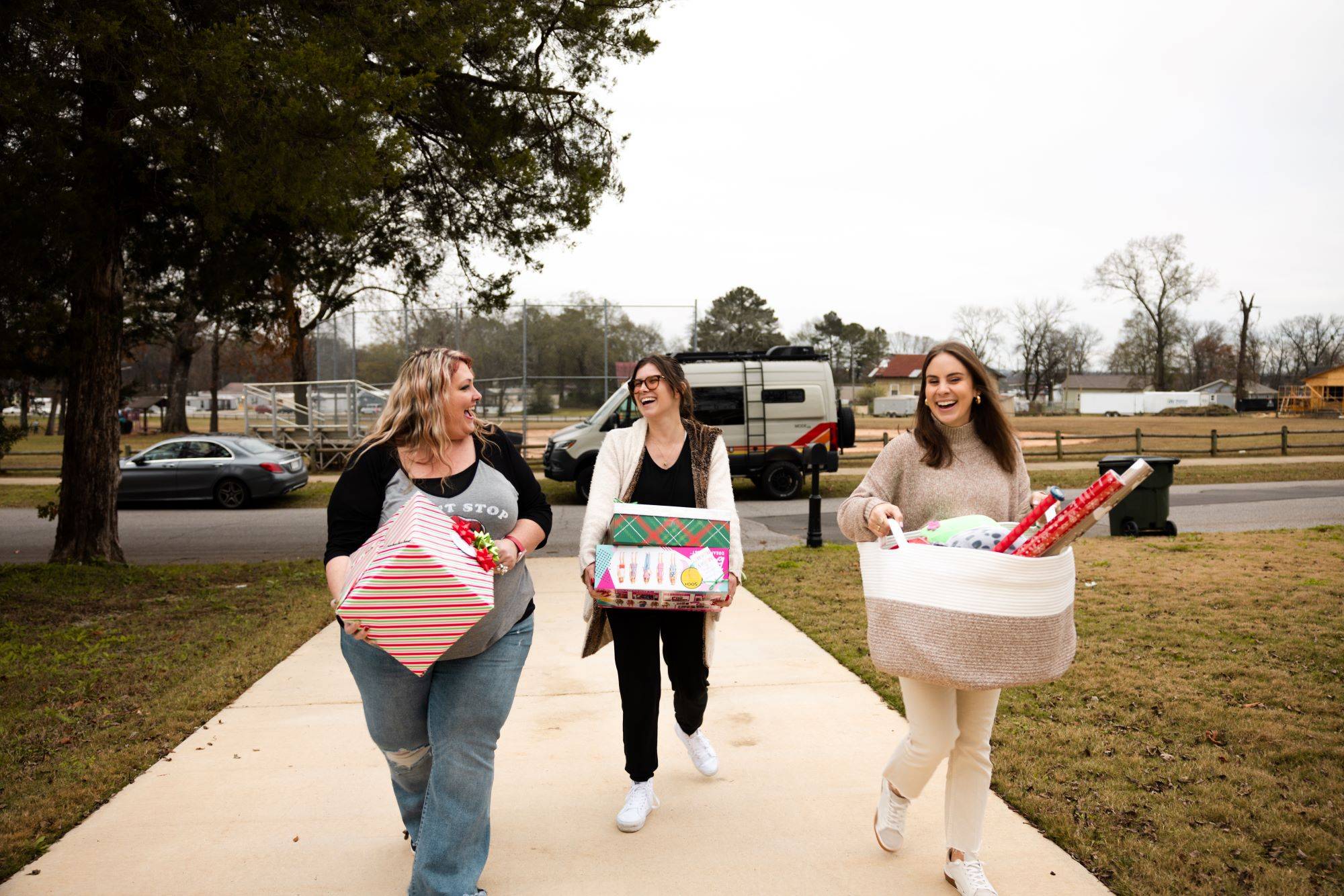 Storyteller Overland, a Birmingham-based class B RV manufacturer, aims to make a positive impact on the community with the launch of its SOUL Program (Storyteller's Outreach, Uplift & Love Program).
The SOUL program exists as a means for Storyteller Overland, its Galaxy of Companies, and its community members to uplift & love others so that they can tell better life stories by reinvesting in the communities around them, as well as providing opportunities for team members and van owners to do the same.
"The universe and our community has blessed us, so we want to pour that thanks back out into the world," said Summer Trammell, Storyteller Overland's Chief of Staff. "We want to be not only reactive but also proactive – finding ways to help before we're even asked."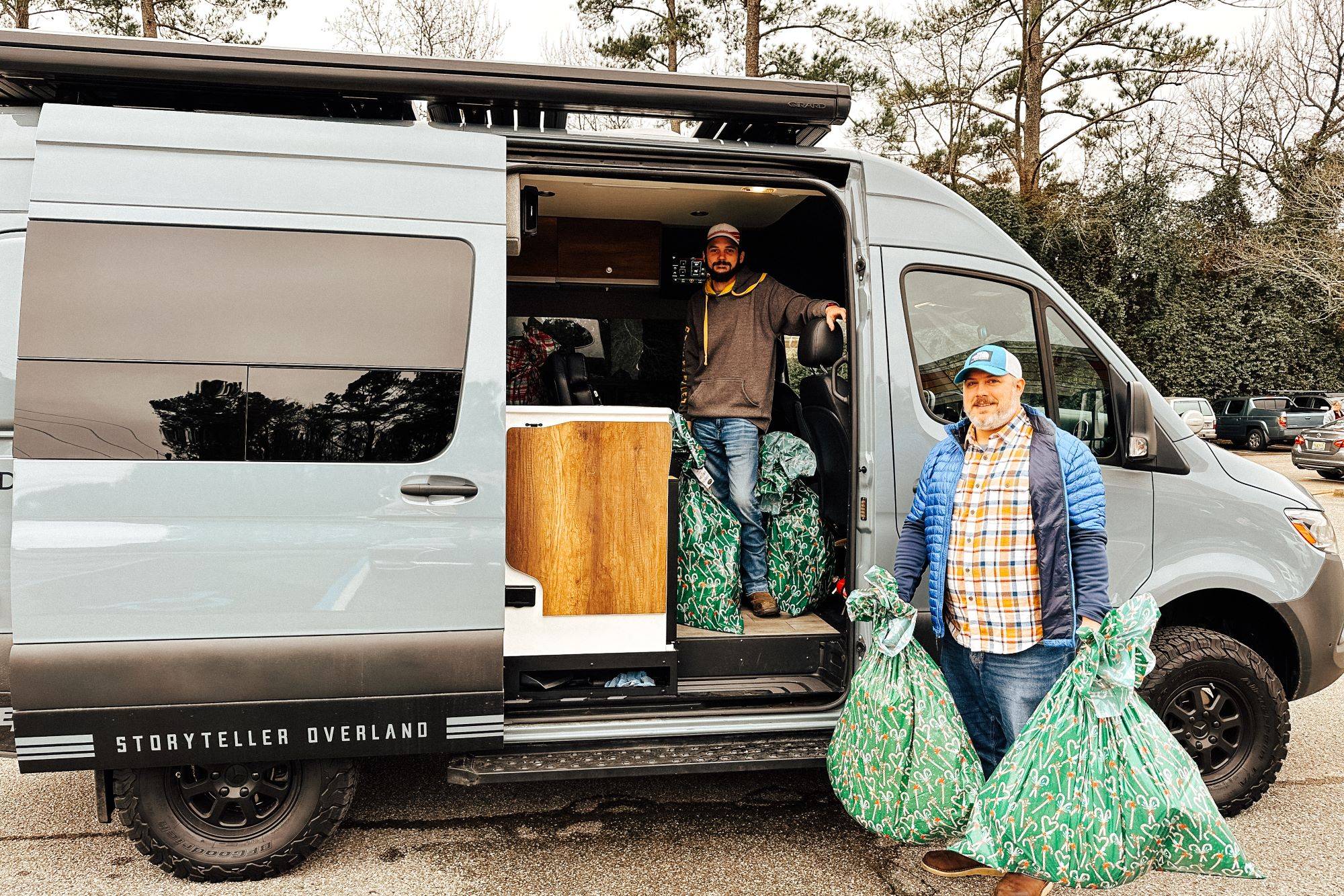 Fulfilling Christmas Wishes
The program kicked off over the 2022 holiday season with "The Giving Tree." In partnership with Nick's Kids and Habitat for Humanity, Storyteller Overland team members fulfilled Christmas wishes for three Tuscaloosa-area families.
"We all know that getting a full wish list for a child is quite a financial commitment," Summer said. "So we got a full wish list for three families – mothers included – and wrote one tag for each gift."
Summer then placed the tags on a Christmas tree, which went on display at the Storyteller Headquarters. Storyteller team members could grab as many tags as they wanted and were to return the unwrapped presents to the Christmas tree.
Even though participation was optional, Storyteller team members purchased gifts for almost every single tag.
Storyteller hand-delivered these gifts to the three families on Dec. 12, giving these parents peace of mind going into the Christmas holiday season.
"This was the first time we've done something like this, and I think it was a huge success," Summer said. "I hope next year we can give back to even more families."
Then the week before Christmas, the SOUL program made another delivery, this time to Big Oak Ranch. This is an organization that provides loving homes for children who have been abused or neglected.
"Kids are out of school for a couple of weeks around the Christmas season, and if you're a parent, you know what it's like to have your kids home for an extended period of time," Summer said, laughing – she herself has a 3-year-old son who made frequent visits to the office this past holiday season.
"So we're sending each house (about 20 in total) a whole set of games, like Monopoly, UNO, some ball toss games, frisbees, footballs, books. Things that can keep them occupied for a bit."
Summer emphasizes that the "L" in the SOUL program stands for "love," and that it's something Storyteller is proud to make a priority.
"We don't use the word 'love' much in the business world, but we're not afraid to tell people we love them," she said. "We want these people to know that they are loved and that we care about them and their well-being."
Empowering Team Members and Van Owners
This Christmas was just the start for the SOUL program. In addition to giving back to the community, the SOUL Program also empowers its team members to make an impact. Many people have a desire to make a difference in the world, but maybe they can't take off work, or maybe they don't have the funds or resources.
"As part of our Storyteller rewards program, we're giving all team members eight hours a year for 'SOUL Time Off,' so a full workday that they can give back to whichever cause they're passionate about," Summer said.
Storyteller will also provide funds and resources to team members and MODE van owners who request help for their project. They can request help by contacting Storyteller at
soul@storytelleroverland.com
.
And if a team member or MODE owner wants to give back but doesn't know where to start, Storyteller can also help them find meaningful opportunities.
"Some people have their favorite organizations, but not everyone is like that, and that's OK," Summer said. "We're here to help get people connected with different organizations."
About Storyteller
Storyteller Overland is a Birmingham, AL based authentic outdoor lifestyle brand with a strong, industry-leading presence and reputation for innovation in the burgeoning Class B RV and adventure vehicle manufacturing space. Founded in 2018 by a stellar team of custom vehicle manufacturing veterans and outdoor lifestyle enthusiasts, the company's prime directive is to constantly inspire and equip its growing community of roadtrippers, vanlifers, and overlanders with the proper gear, resources and mindset to "Live Free. Explore Endlessly. Tell Better Stories." Along with its flagship MODE 4x4 adventure van series, Storyteller Overland offers a unique see-through pricing model coupled with a style of customer service and community engagement that provides an unprecedented level of on-demand technical and warranty support for all of its owners out on the open road and beyond. For more information, visit storytelleroverland.com or contact Summer Trammell at
summer@storytelleroverland.com
.
DEC. 14, 2022 | BY INGRID SCHNADER