Storyteller SOUL Program sponsors fundraiser for cancer survivors
Kiteboard 4 Cancer, which was held July 7-9, raised $240,000 for Project Koru, and Storyteller Overland's SOUL Program was proud to be a title sponsor.
AUG. 29, 2023 | BY INGRID SCHNADER ELLIS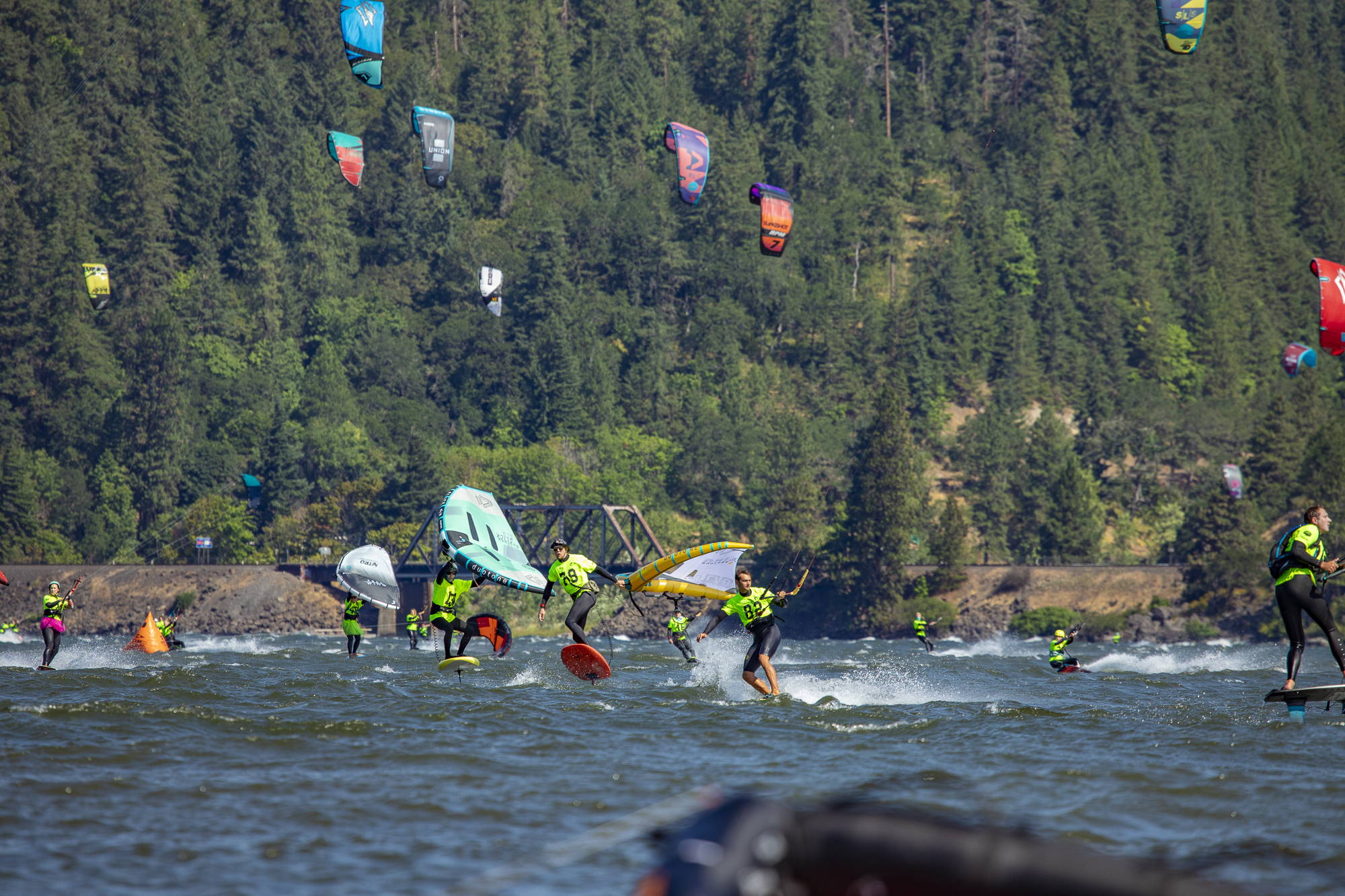 Photos courtesy of Richard Hallman Photos.
If you've ever had trouble keeping up with a workout class, then imagine a six hour endurance kiteboarding race — on one of the windiest days of the year — in the kiteboarding capital of the world.
If you're like us, you're sweating just thinking about it. But the stress this event puts the body through is just a small look into how cancer therapies can feel.
That's the idea behind
Kiteboard 4 Cancer
, an annual event in Hood River, Oregon, that raises money for
Project Koru
, which provides meaningful programs for cancer survivors.
We at Storyteller Overland didn't have any prior knowledge about kiteboarding, so we were extremely impressed as we watched kiteboarders of all ages sailing through the rough waters of Oregon's Columbia River for six hours straight.
The event, which was held July 7-9, raised $240,000 for Project Koru, and Storyteller Overland's
SOUL Program
was proud to be a title sponsor.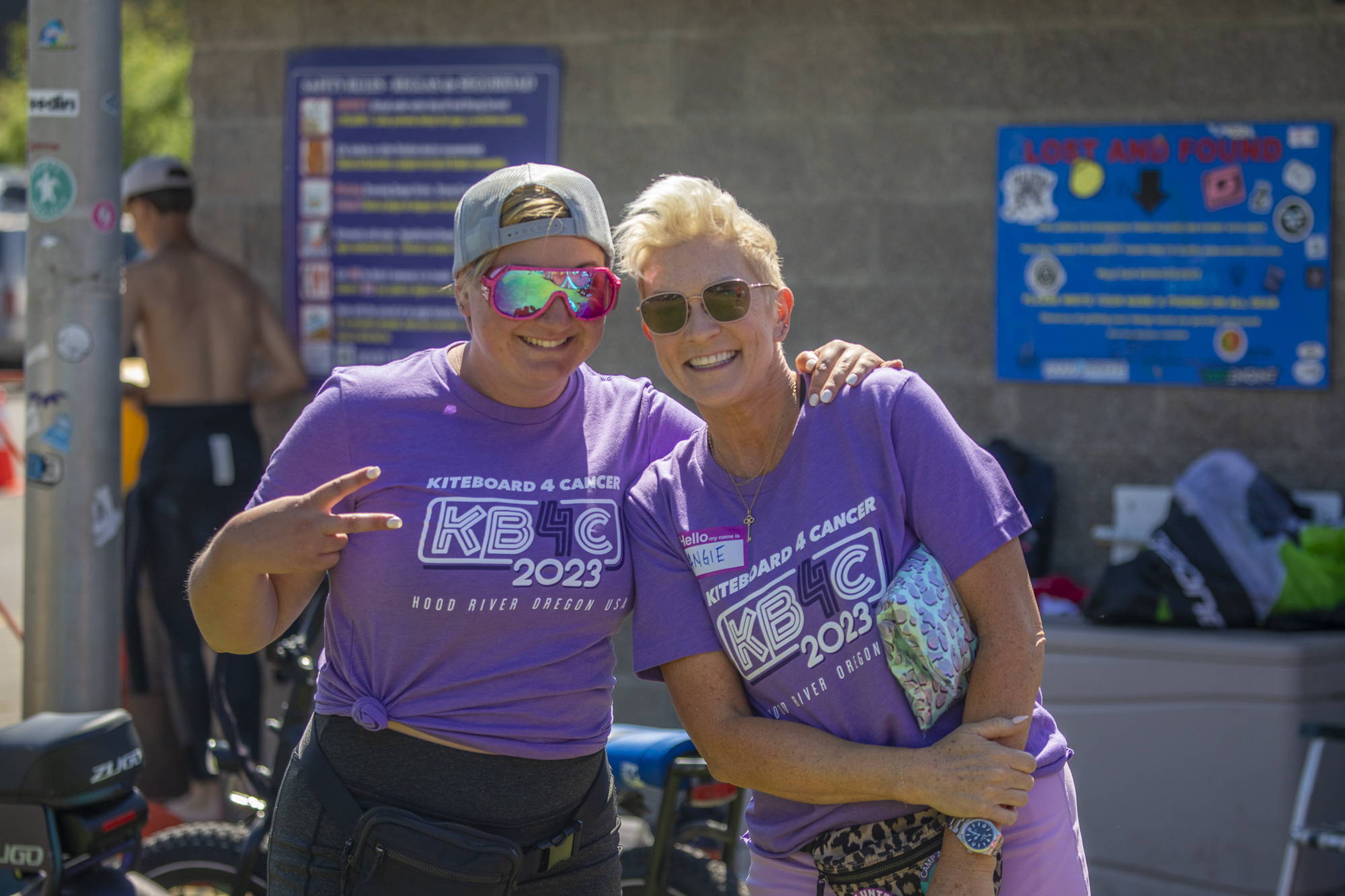 Angie Fields, who owns a Storyteller Overland Beast MODE, is a cancer survivor and also participated in the event. She said the group that benefits from Project Koru, young adults 18-39, are an underserved group.
"When you go through cancer at that point, your body is just not the same," she said. "You may be trying to start your career, graduating from college, getting married, having kids. And it's just unsettling all the repercussions that chemo and all the different cancer therapies put you through.
That's why Project Koru offers weeklong camps for cancer survivors to "escape" for a bit and surround themselves with people who know what they've gone through — and the camps are completely free to the cancer survivors.
"It's a time for them to recharge and revitalize, and it's life changing," Angie said.
Project Koru also provides survivors with consistent community support over Zoom. These "Koru Communities" help participants meet other survivors, get support and advice, and work toward goals together.
We at Storyteller are thankful to have Angie as part of our MODELife community and for connecting us to a cause that's worth feeling passionate about.
"Storyteller is behind our community," said Summer Trammell, Storyteller Overland's Chief of Staff. "We want our MODE owners to know we not only appreciate their business, but we also want to join them in whatever they're fighting for to make the world a little better."
We at Storyteller hope to help more people tell better life stories through the SOUL Program. For more information, contact soul@storytelleroverland.com.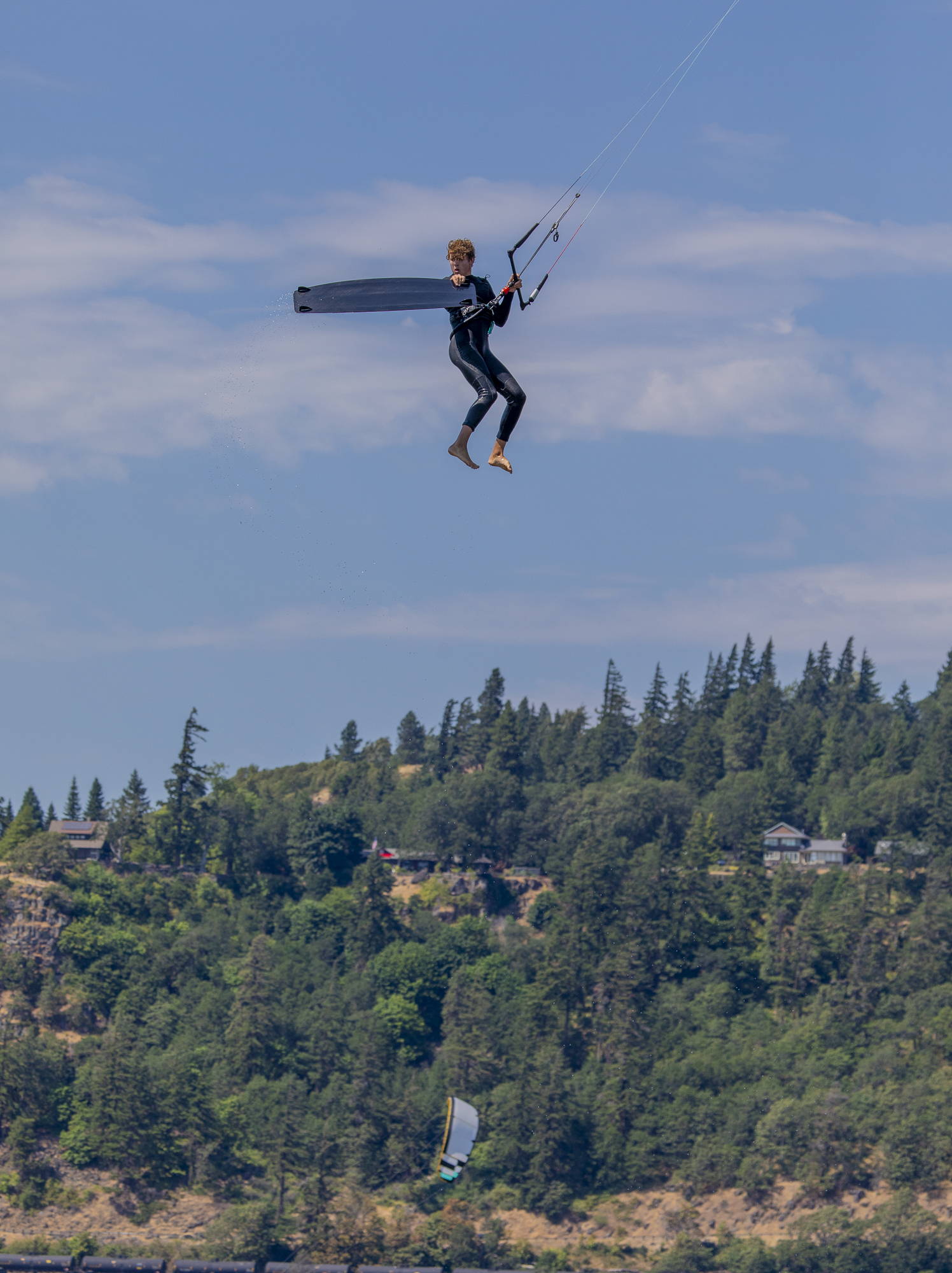 About Storyteller
Storyteller Overland is a Birmingham, AL based authentic outdoor lifestyle brand with a strong, industry-leading presence and reputation for innovation in the burgeoning Class B RV and adventure vehicle manufacturing space. Founded in 2018 by a stellar team of custom vehicle manufacturing veterans and outdoor lifestyle enthusiasts, the company's prime directive is to constantly inspire and equip its growing community of roadtrippers, vanlifers, and overlanders with the proper gear, resources and mindset to "Live Free. Explore Endlessly. Tell Better Stories." Along with its flagship MODE 4x4 adventure van series, Storyteller Overland offers a unique see-through pricing model coupled with a style of customer service and community engagement that provides an unprecedented level of on-demand technical and warranty support for all of its owners out on the open road and beyond. For more information, visit storytelleroverland.com or contact Summer Trammell at summer@storytelleroverland.com.