"This Van Changed My Life."
JUNE 30, 2022 | BY INGRID SCHNADER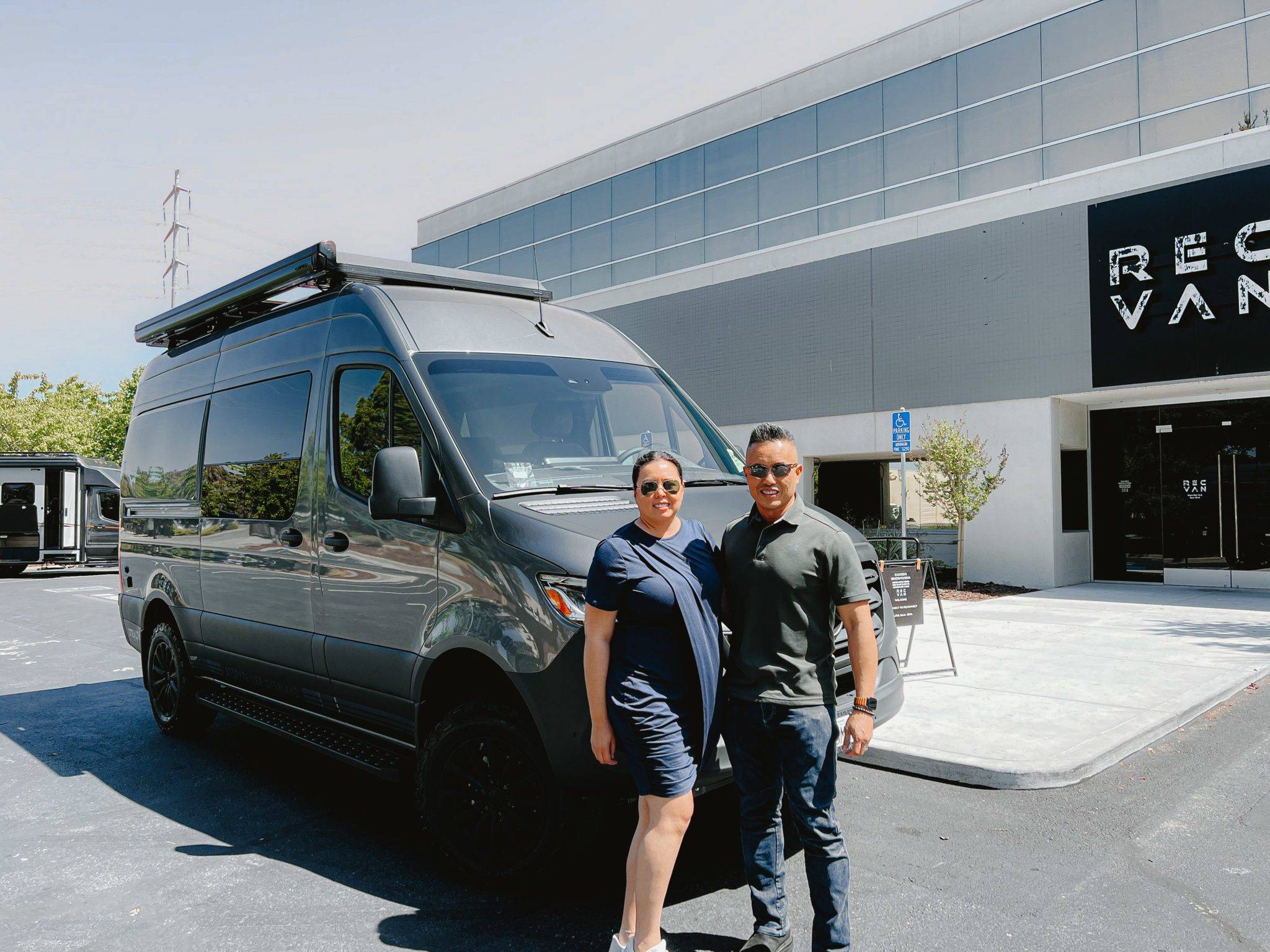 Jay Terrado woke up in his hospital bed after spending more than six hours in surgery to remove an aggressive thyroid cancer. He flipped on his TV, and one of the first things he saw was a commercial for Rec Vans in Sacramento, California, highlighting Storyteller Overland's adventure vans.
"Man, I hope I live long enough to get into one of these," Jay thought to himself.
He and his wife, Kay, had placed a deposit on a Classic MODE right before his cancer diagnosis. But as supply chain issues caused more and more delays, Jay felt like his dream was getting pushed further away. Throughout his recovery, he thought about life and the importance of enjoying it to the fullest, and he imagined all the adventures he would take once he got his camper van.
Then on April 8 of this year – three months before his expected delivery date – Jay answered a phone call from Rec Vans saying there was a Storyteller Overland Stealth available, would he want it?
"When I got the call, I called my wife, and she wouldn't answer for whatever reason," he said. "Normally you would make that kind of decision together, right? But I made that decision whether she would be happy with it or not so we could get this thing early."
He got off work and kept calling his wife again and again. She finally answered, and he said, "Get ready. We're picking up a Stealth." Of course, she thought he was joking.
"Don't mess with me right now," she said.
"Nope. Let's go take a look at it – oh and by the way, I already told them we'd take it."
When Jay and Kay visited the Storyteller Overland tent at the Adventure Van Expo in Placerville, California, Kay led her introduction with a bold statement.
"I have a new husband now," she said.
Before picking up their Stealth, Jay used to be too tired to go anywhere. He has a stressful but meaningful career working as the director of an animal shelter. If Kay tried to plan any trips, Jay's usual response was "No, I'm good, I'm OK, I don't feel like it."
Now it's "Do you have anywhere you want to go?" even if it's just running errands on a Sunday afternoon.
"It's any excuse I have to be in the van, you know?" Jay said. "Even when I look at it sitting there in my driveway, it's silently speaking to me saying, 'Why am I sitting here? Let's go!'"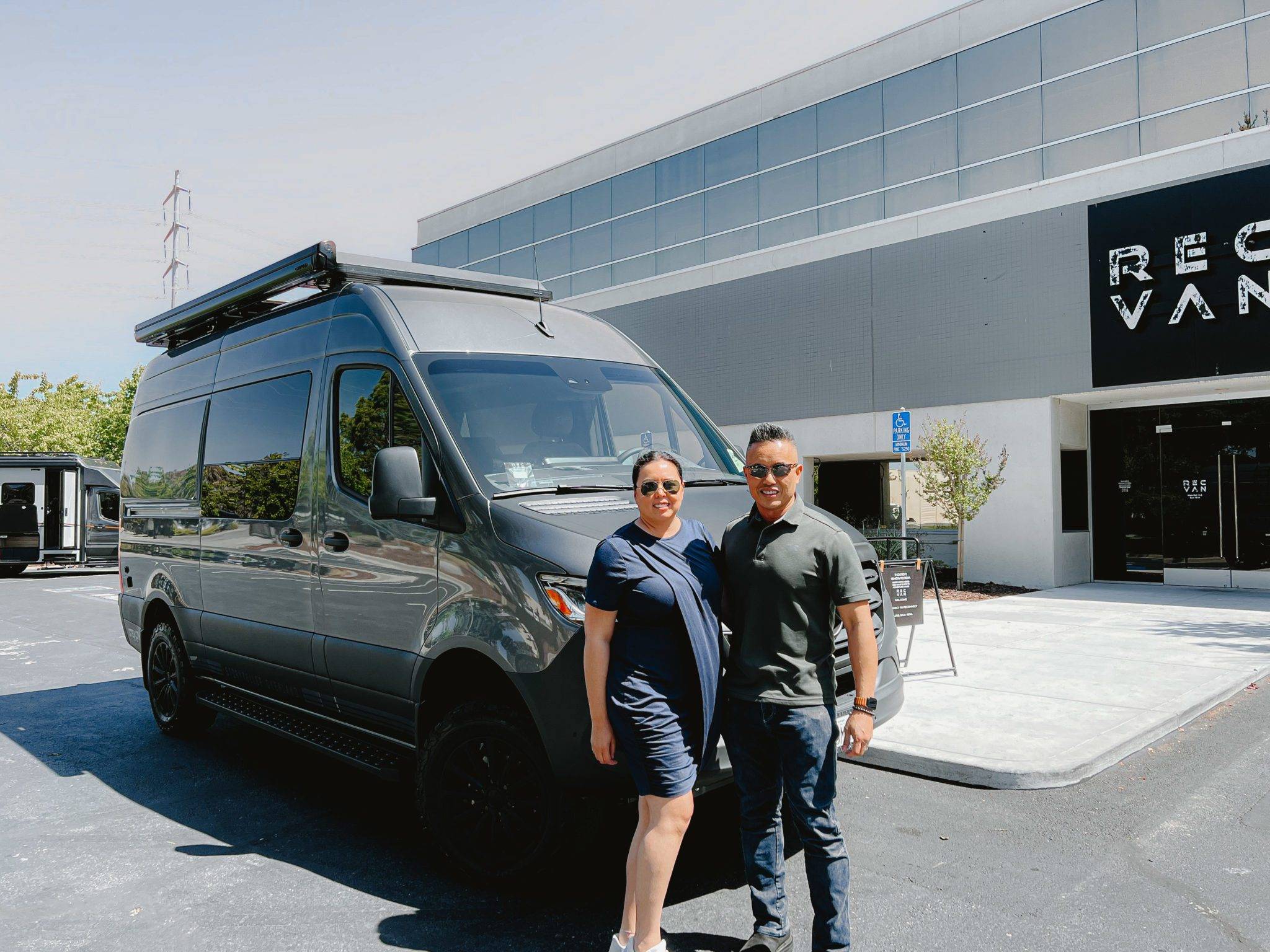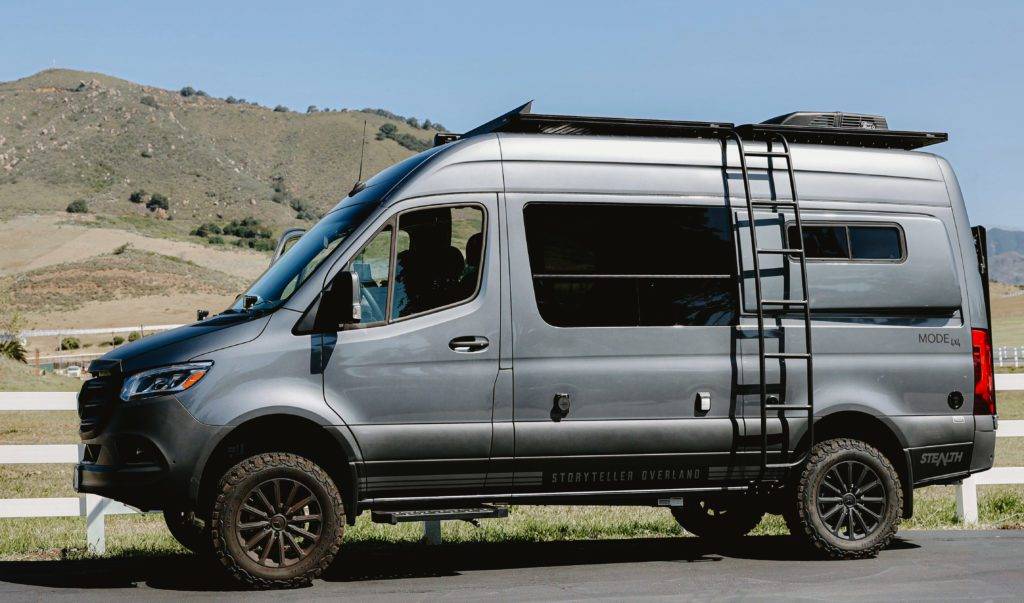 When we met the Terrados, they had only had their Stealth van for two months and had put 3,000 miles on it.
Their first trip was to Monterey, and they've also taken their van to Santa Barabara and DisneyLand. They love camping overnight at the beach and hanging out by the ocean on a weekend, he said.
"The freedom that you have when you have a Storyteller is amazing," he said. "You park somewhere and you have a microwave, a fridge. You can just chill and relax instead of being in a car and trying to figure out where you're going to the bathroom. You don't have to worry about anything."
One added bonus for Jay is being a part of the Storyteller and #vanlife community. They've been a part of the Facebook group since putting down their deposit last year, and he said he loves how everyone has a common goal of helping each other out.
"It's what you want in society as a whole. I think Storyteller created that environment for people to coexist regardless of differences. And being able to meet people in person – like the Russos, the Walsmiths, Captain Morgan, these are people you see on Youtube. You see them in person, and they treat you like a friend. It's an amazing thing to experience it in person. It gives you hope for humanity."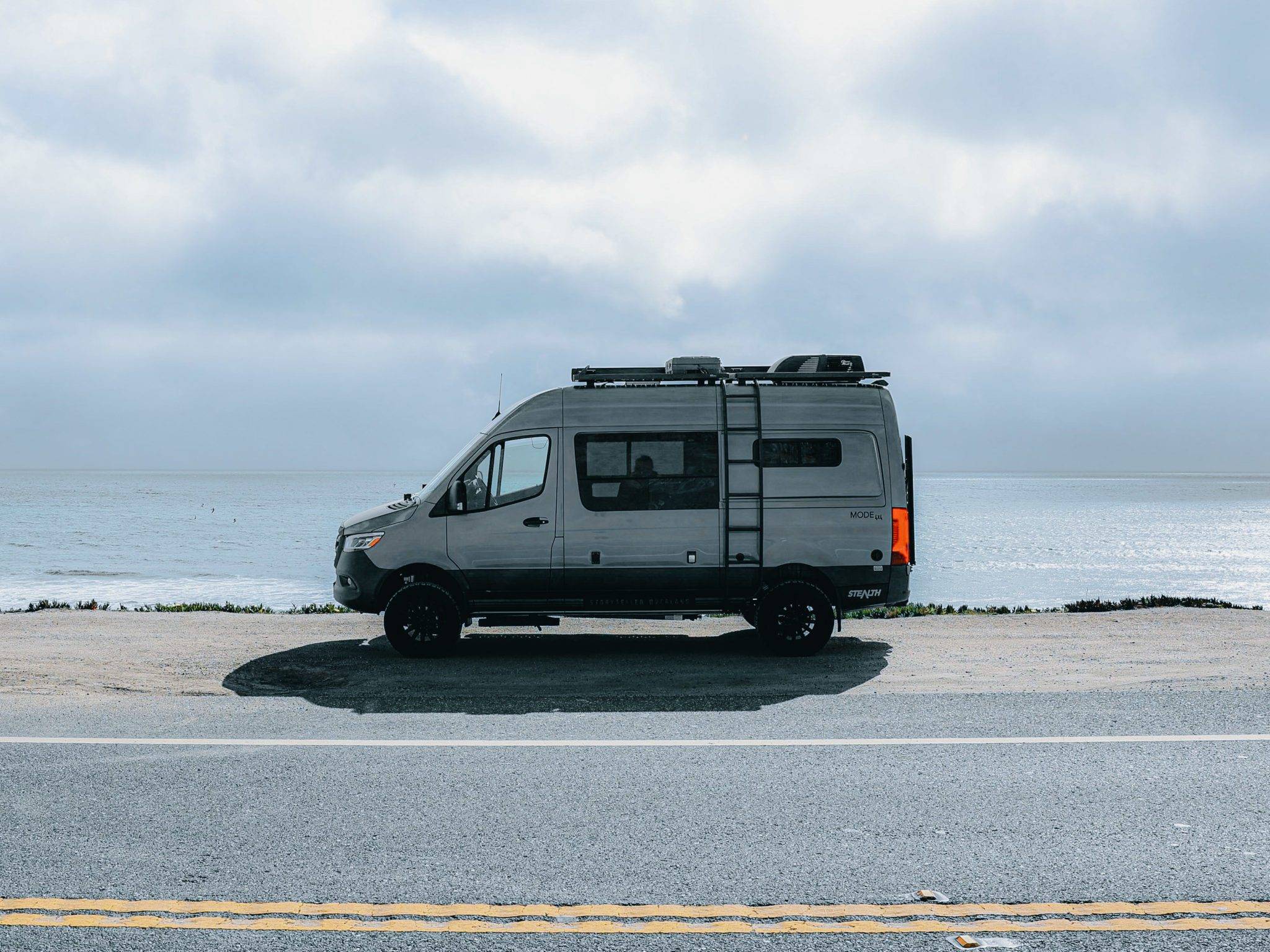 During his surgery last year, the doctors removed about 95% of Jay's thyroid cancer. He's still in follow-up surgeries to see what the next steps are and to see if any cancer is still there. He describes it like being in a gray zone – he isn't quite sure where he's at.
But while he waits for more clarity, he's thankful to spend time with his wife in what he calls his "happy place."
"The universe gave me the van I wanted. I love the color, I love everything about the Stealth. It's not the van I ordered, but it's the van I wanted."
Looking for a Storyteller Overland for sale? Check out our Find a Dealer page! Storyteller Overland is a Birmingham, AL-based company, but we have dealerships all over the country.