Vansgiving with Vagabonds
Seven solo female vanlifers partying in the desert = a Vansgiving to remember.
FEB. 1, 2023 | BY INGRID SCHNADER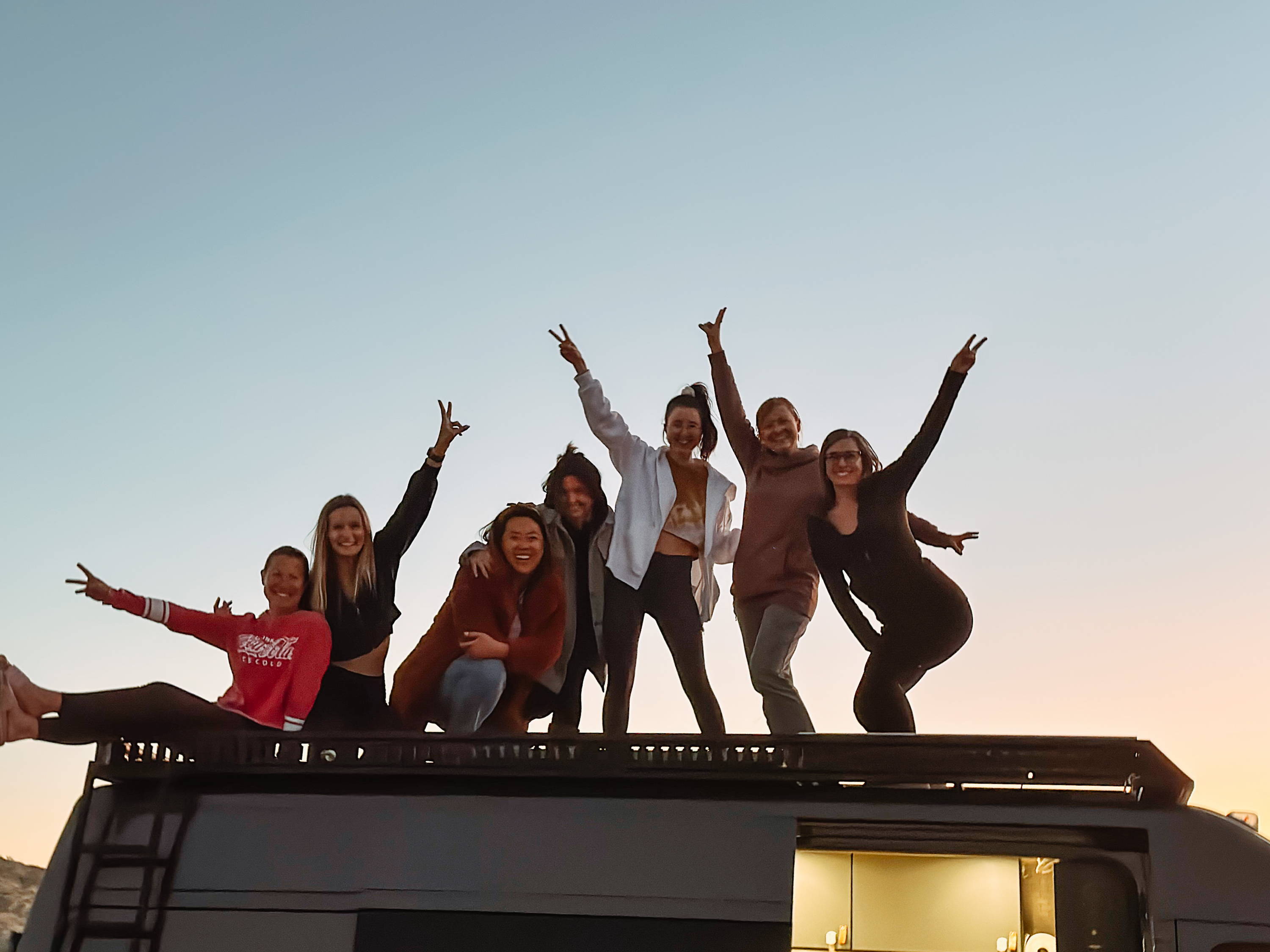 If there's one thing Merrisa has learned during her three years of van life, it's that van people know how to party.
She was in Palm Springs celebrating Thanksgiving with seven other female vanlifers when one gal saw on Instagram that other vanlifers were having a huge gathering outside of Joshua Tree. They sent a message asking for the coordinates, and they decided to jump in and crash the party.
"There were about one hundred other vehicles there from vans to cars, to buses and ambulances," Merrisa said. "It ended up being a huge impromptu birthday celebration with fire dancers and a professional laser show.
"Van people throw the best impromptu parties. We all have something to contribute and can piece together items from each van to make it the perfect gathering for any occasion."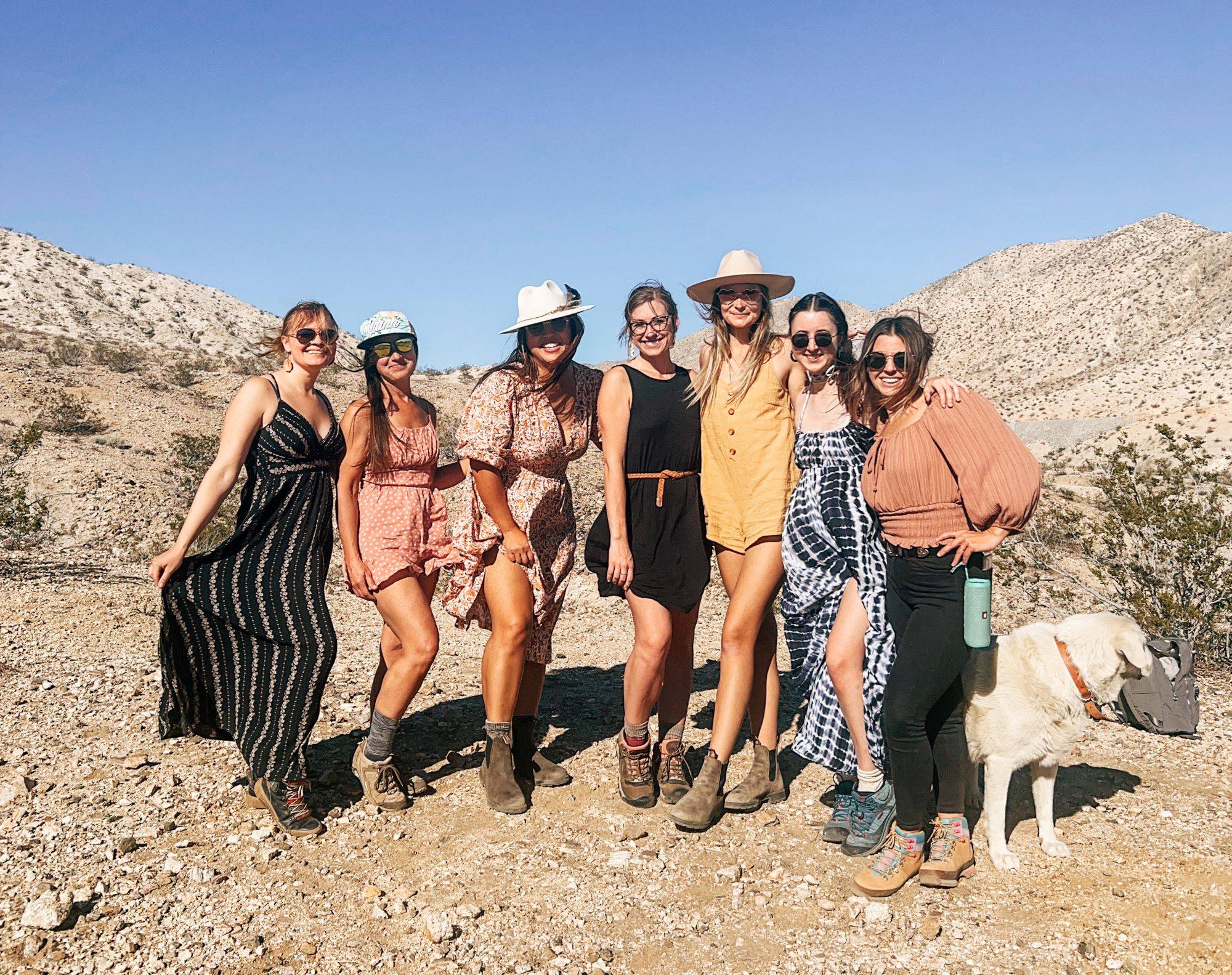 Merrisa is a full-time vanlifer, living in her van with her dog, Jessa. But when you're a full-time vanlifer, you're often too far away from your family to celebrate the holidays with them. She and seven other friends decided to meet up and have a Thanksgiving of their own, vanlife style.
These friends were all solo female vanlifers that Merrisa met last October at Moonlanding, an
event
put on by The Journal of Lost Time in New Mexico. Storyteller Stealth MODE owner
Emily Pan
was there too!
"It's crazy how quickly bonds form when you're in a van," she said. "A few days of hanging out feels like years and you quickly have lifelong friends."
Each of them contributed one or two homemade dishes, which ended up being a huge Thanksgiving feast. "It was absolutely beautiful!" Merrisa said.
One day during their trip, all the gals dressed up in their nicest van clothes, took a hike, and danced at the top of a mountain overlooking the vans. This was a memory that Merrisa says she'll always treasure.
"It was such an empowering feeling being at the top of this mountain with seven other solo female travelers," she said. "Women are so incredibly inspiring, and it's amazing when we can come together and lift each other up.
"This was definitely a Thanksgiving I'll never forget. Despite all of us coming from different walks of life, we are now a part of a very special community centered around living free, exploring endlessly, and telling better stories."