Gordy calls himself and Dolly the "senior citizens" of the Storyteller community, but their story proves you're never too old to fall in love.
FEB. 13, 2023 | BY INGRID SCHNADER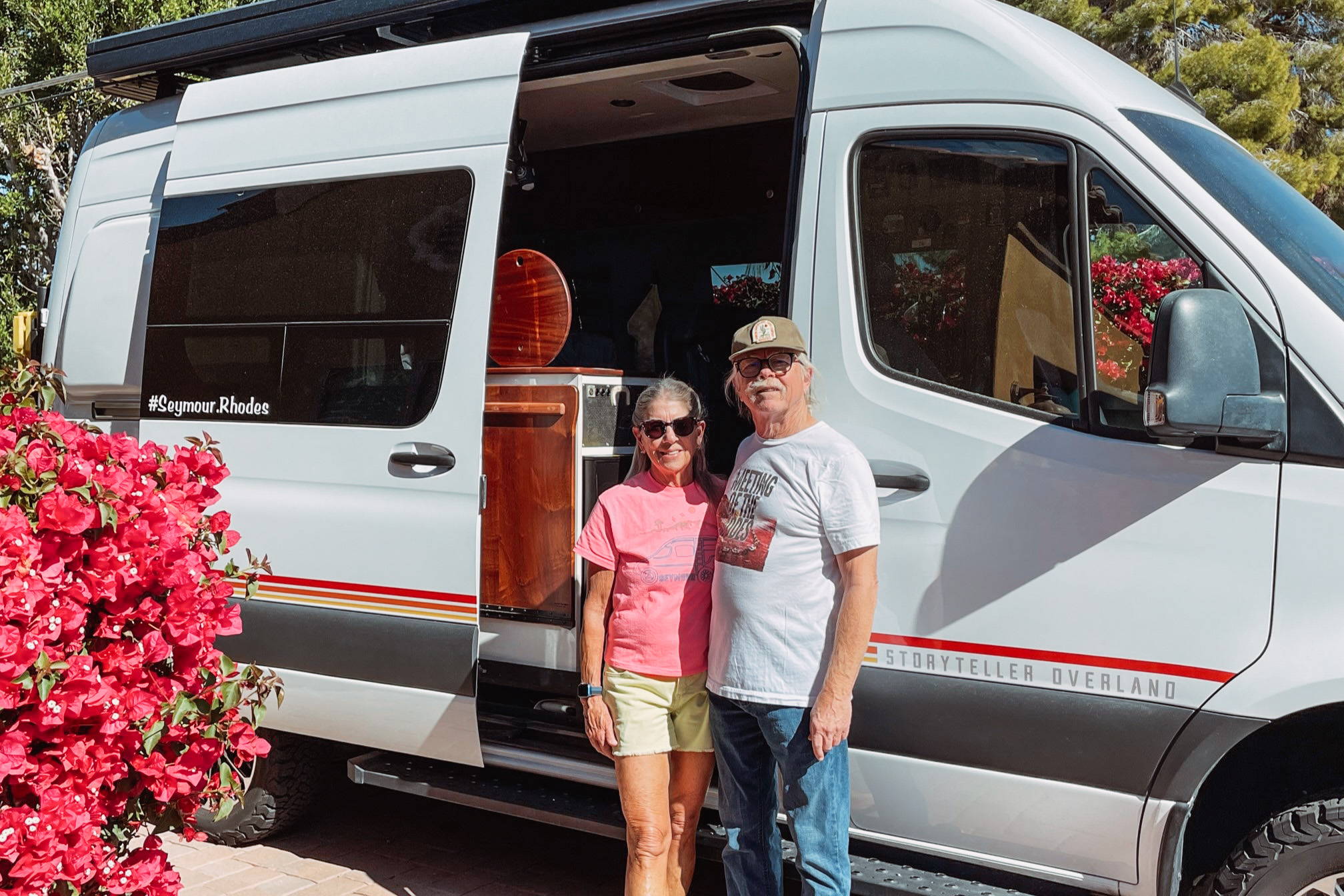 Gordy, Dolly, and their Classic MODE, named Seymour Rhodes.
Classic MODE owner Gordy Hyde could tell from the get-go that Dolly Samson was a risk taker. Adventurers usually are – and her Match.com profile picture looked straight out of an issue of National Geographic – but on top of that, they had only sent a few online messages back and forth before she proposed a coffee date.
But when he showed up, Dolly told him, "Just so you know, I have a work call with my boss in a bit, so I'll have to leave early."
Oh, I know what this is, Gordy thought to himself. This is an escape route.
But the first date led to a second date. Gordy cooked her dinner at his house, and while she wasn't enamored with the quinoa he served, she was substantially impressed with the patterns left in his freshly vacuumed carpet.
"The part of the story Dolly always tells is that her sister and her friend told her to take her drink with her when she went to the bathroom," Gordy said. "She says she didn't take her drink with her, but that I must have put something long-lasting in her drink because she's still around."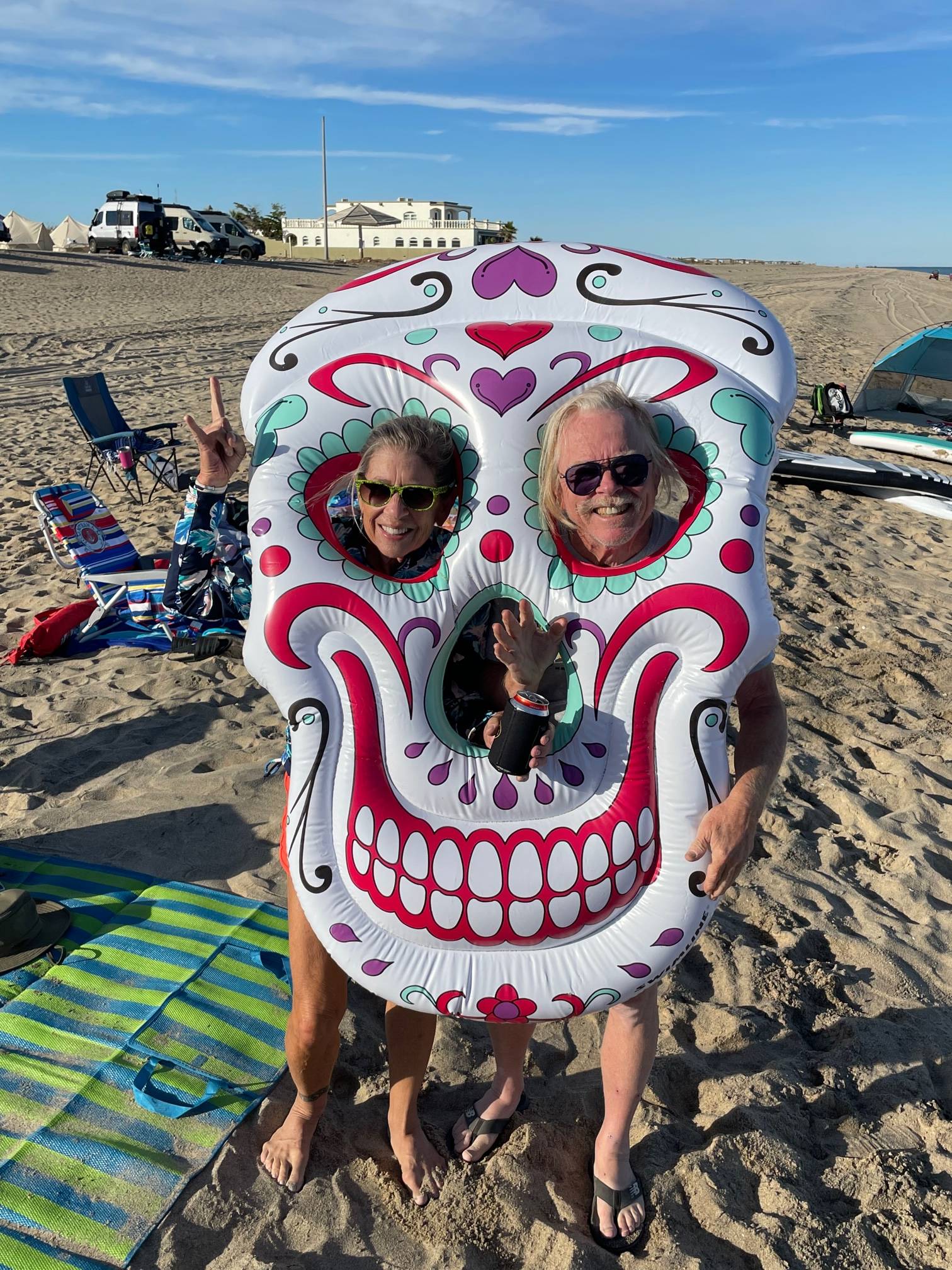 Gordy and Dolly at the annual fall meetup in Baja, Mexico.
Their relationship blossomed as they spent the 2016 winter in Seattle hiking, camping and snowshoeing. Many nights after cooking for one another, they would play two-handed canasta, telling stories and getting to know each other more and more as they played.
But Dolly was frustrated because she could never win.
"I wasn't going to let her win, and it's not like I was playing at the top of my game, but I played to win," Gordy said.
July came around, and the couple headed to Montreal in Dolly's new Porsche. Gordy slipped an heirloom ring in his pocket before they left, knowing the time would be right to propose sometime along the journey.
On July 4, while encamped on the shore of the Missouri River outside Williston, North Dakota, Dolly finally beat Gordy at canasta. He took the ring out of his pocket and proposed marriage.
Gordy and Dolly were both 69 years old when they met and had both been previously married, but "the relationship gained strength so quickly, it was automatic," Gordy said.
They were married exactly one year after their first coffee date. Two weeks later, they celebrated their vows at a car-themed reception with numerous friends from far and wide at a local car collection.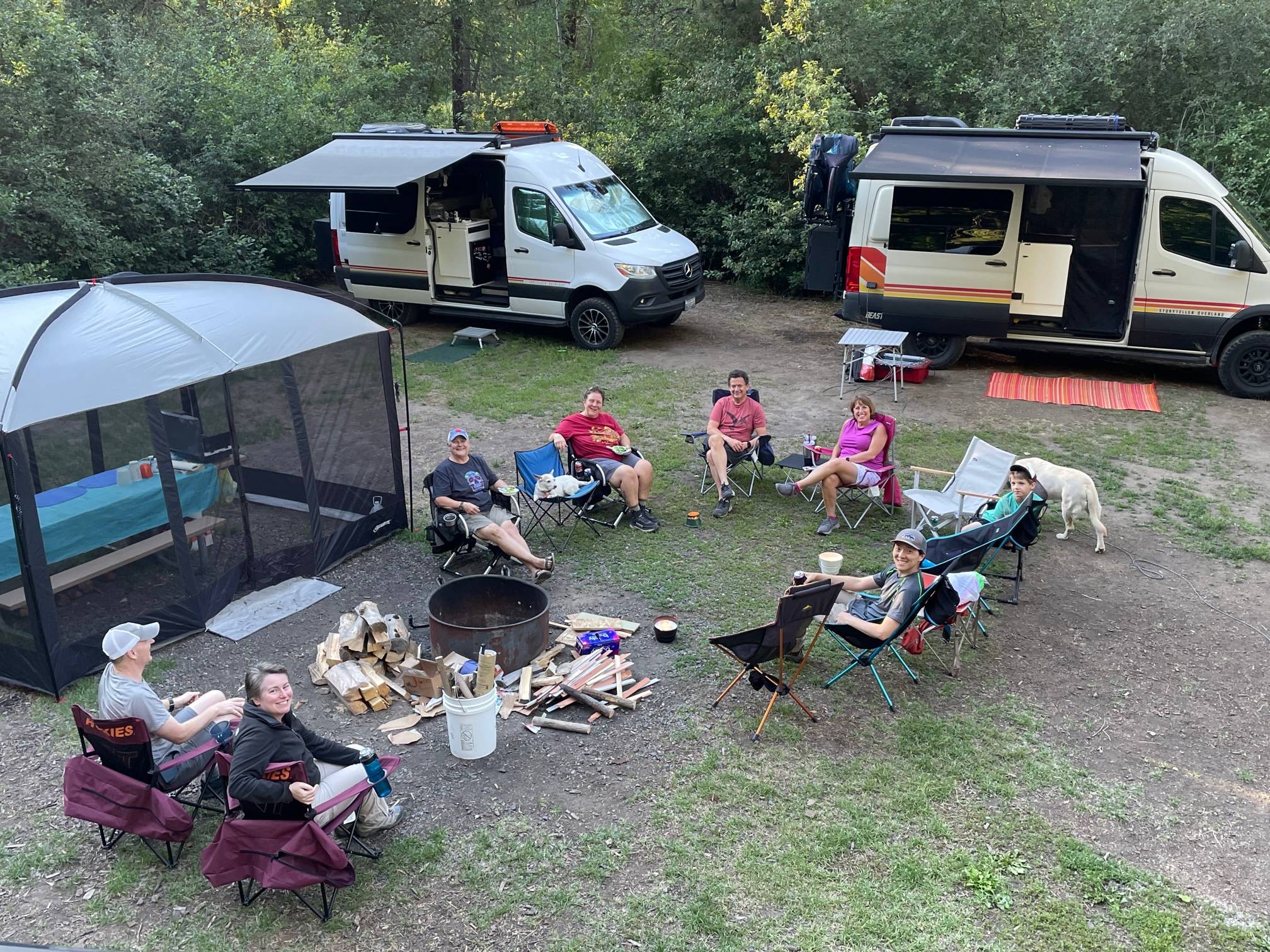 "It's the vehicles that brought us together, but it's the people that keep us rolling, and there are no written rules," Gordy said of the Storyteller Overland community.
Gordy and Dolly are car enthusiasts and members of four different car clubs. But since becoming owners of a Storyteller Overland Classic MODE (named Seymour Rhodes) in December 2020, they've been most impressed by Storyteller's sense of community.
"This community is better than a car club because it's the vehicles that brought us together, but it's the people that keep us rolling, and there are no written rules," he said. "We've never looked back. Not a day goes by without thanking ourselves for our decisions to live our lives together as well as joining this tremendous community."
Happy Valentine's Day, Gordy and Dolly, and here's to a life where we "Seymour Rhodes"!
Xo,
Storyteller Overland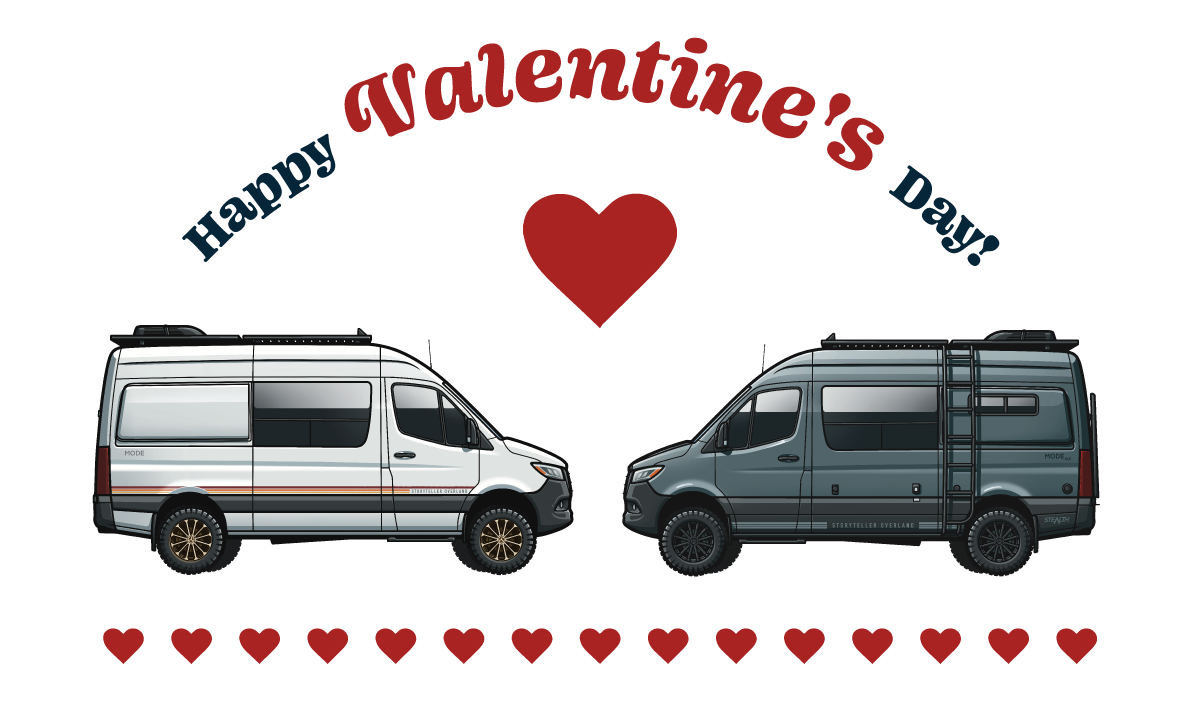 Check out these other stories from MODELifers in love: