How to do van life with a baby
Van life with a baby is not as easy as van life without a baby, but once you overcome those challenges, you're creating a much more adventurous life for your child.
MARCH 31, 2023 | BY INGRID SCHNADER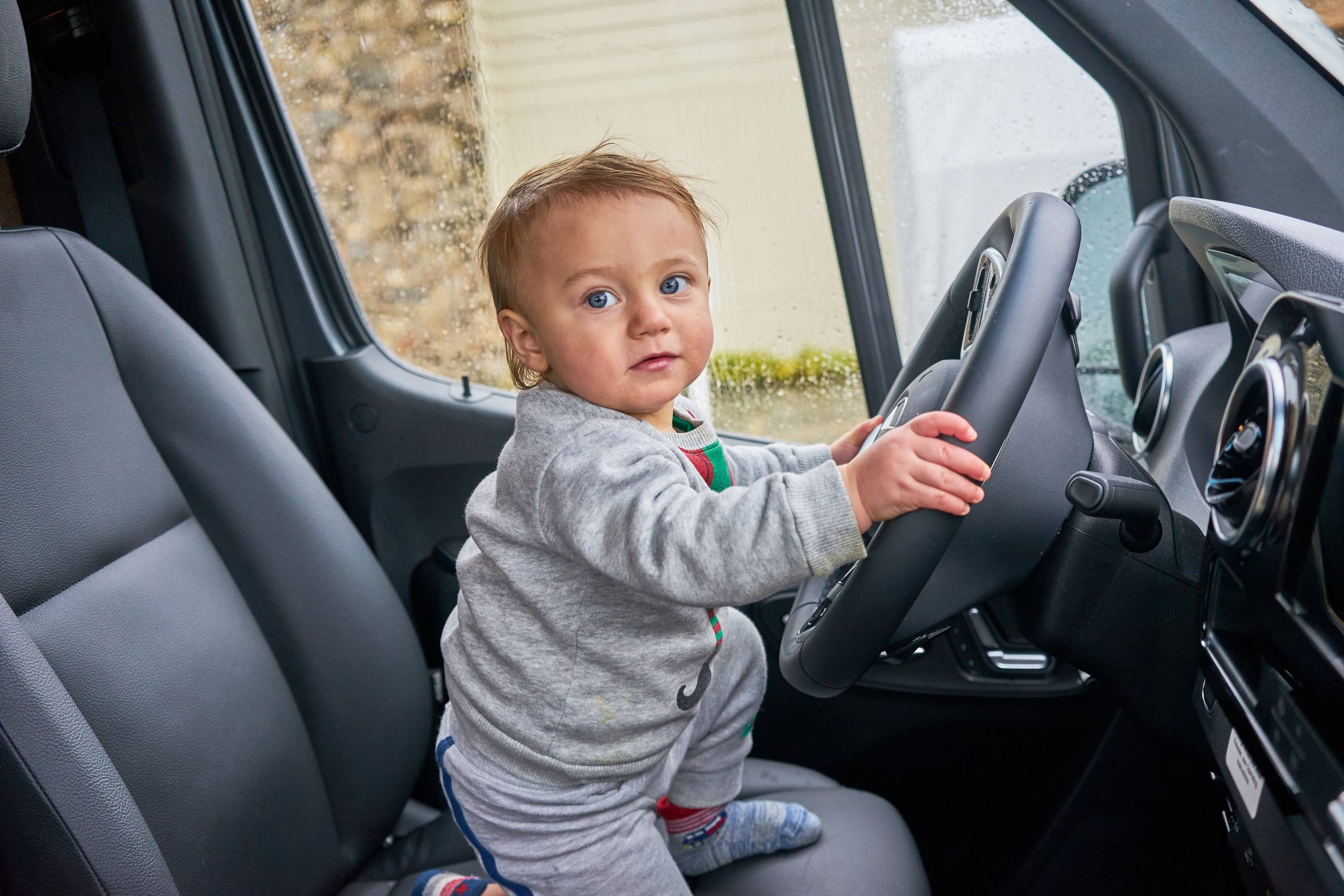 You don't have to sell your RV when you have a baby. "It's just a different ballgame," said Storyteller Overland van owner Jonah Lanclos.
Jonah and his wife, Carly, have been traveling with their 16-month-old baby, named Boone, since he was born. The first year they spent in a truck and travel trailer, and in January 2023, they switched to a Storyteller Overland adventure van.
"We try to travel as much as possible, mostly weekend getaways," he said. "When we had a kid, we never considered that we would stop traveling."
Here's what Jonah and Carly have learned about van life with a baby.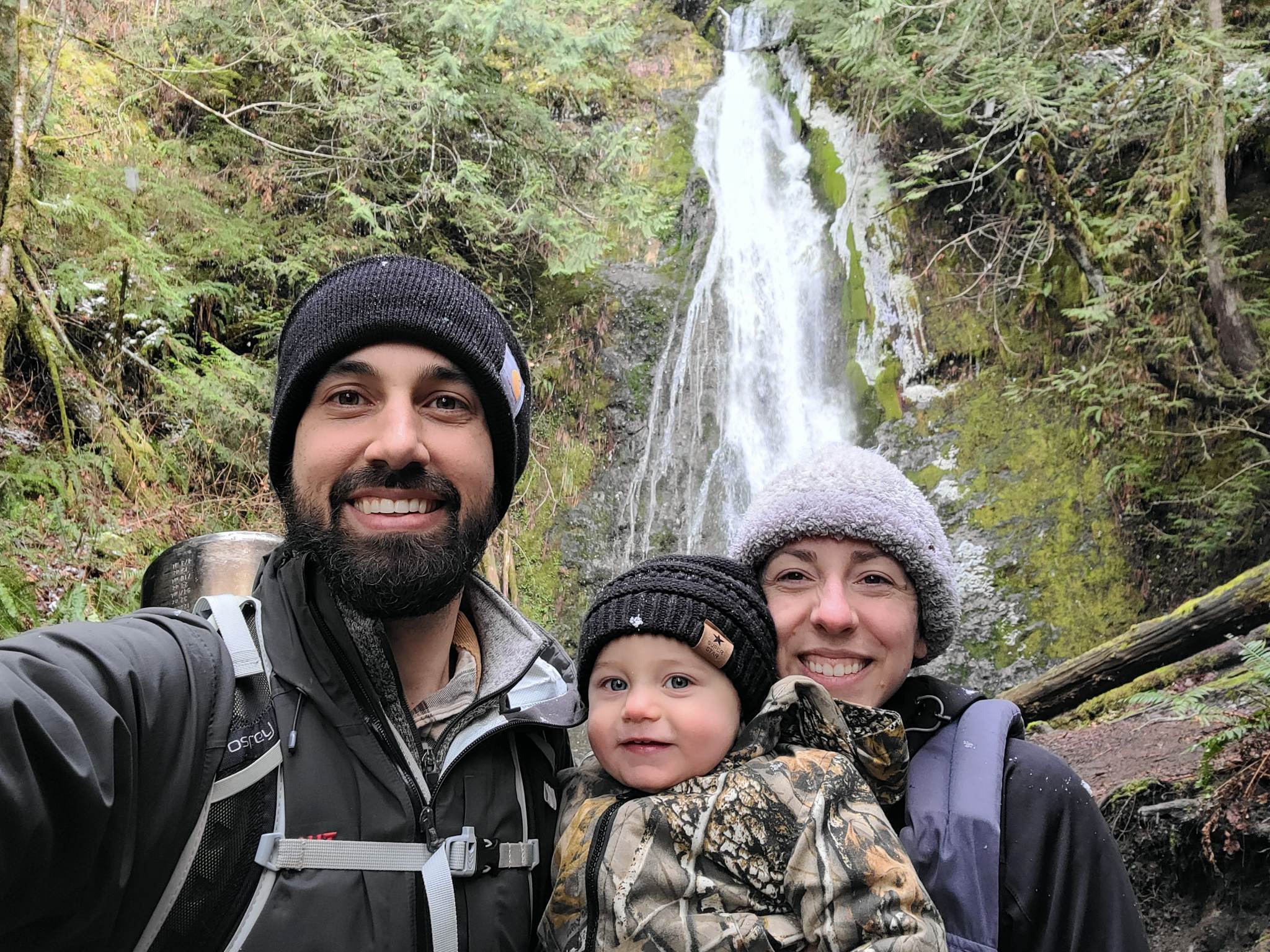 1. Find a layout and van builder that works for children.
Jonah and Carly knew they wanted to keep traveling, but they decided it was time to upgrade from their travel trailer once Boone came along.
"This is our first drivable RV – we've always had a travel trailer," Jonah said. "With the Storyteller van, he's able to run around inside."
You'll also want a vehicle with seats that are car seat compatible and crash tested. Jonah and Carly are able to strap Boone's car seat into Storyteller Overland's patented
GrooveLounge convertible sleeper sofa
.
Other amenities like heat, air conditioning, and a refrigerator are also important when you're doing van life with a baby. Storyteller's
M-Power battery system
powers these things for Jonah and Carly, so they're able to keep Boone comfortable and can keep breastmilk in the fridge.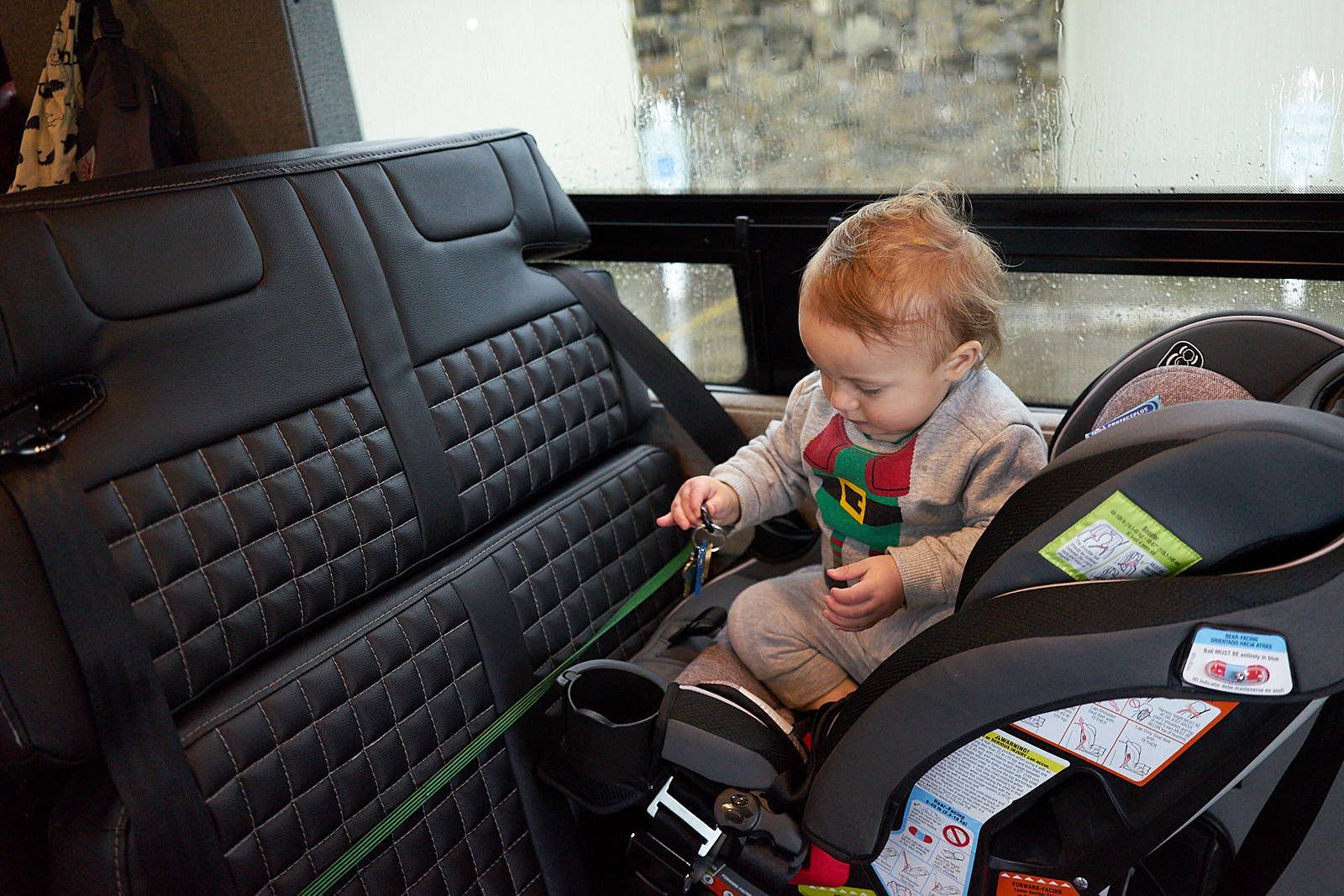 1. You'll need to stop more often with a baby.
Jonah, Carly and Boone recently took a trip through Olympic National Forest.
"We had a difficult time because we're still learning how often to stop," Jonah said. "My wife and I are go-getters, so we can drive six hours without stopping, no problem. But now that we have a kid, we need to stop and chill out with him."
But he learned that's what makes van life with a baby so much better in comparison to traveling in a car with a baby.
"You can stop and you don't have to get out of it like you would with a travel trailer," he said.
They've also learned to enjoy slowing down because it's these moments that are most enriching for Boone.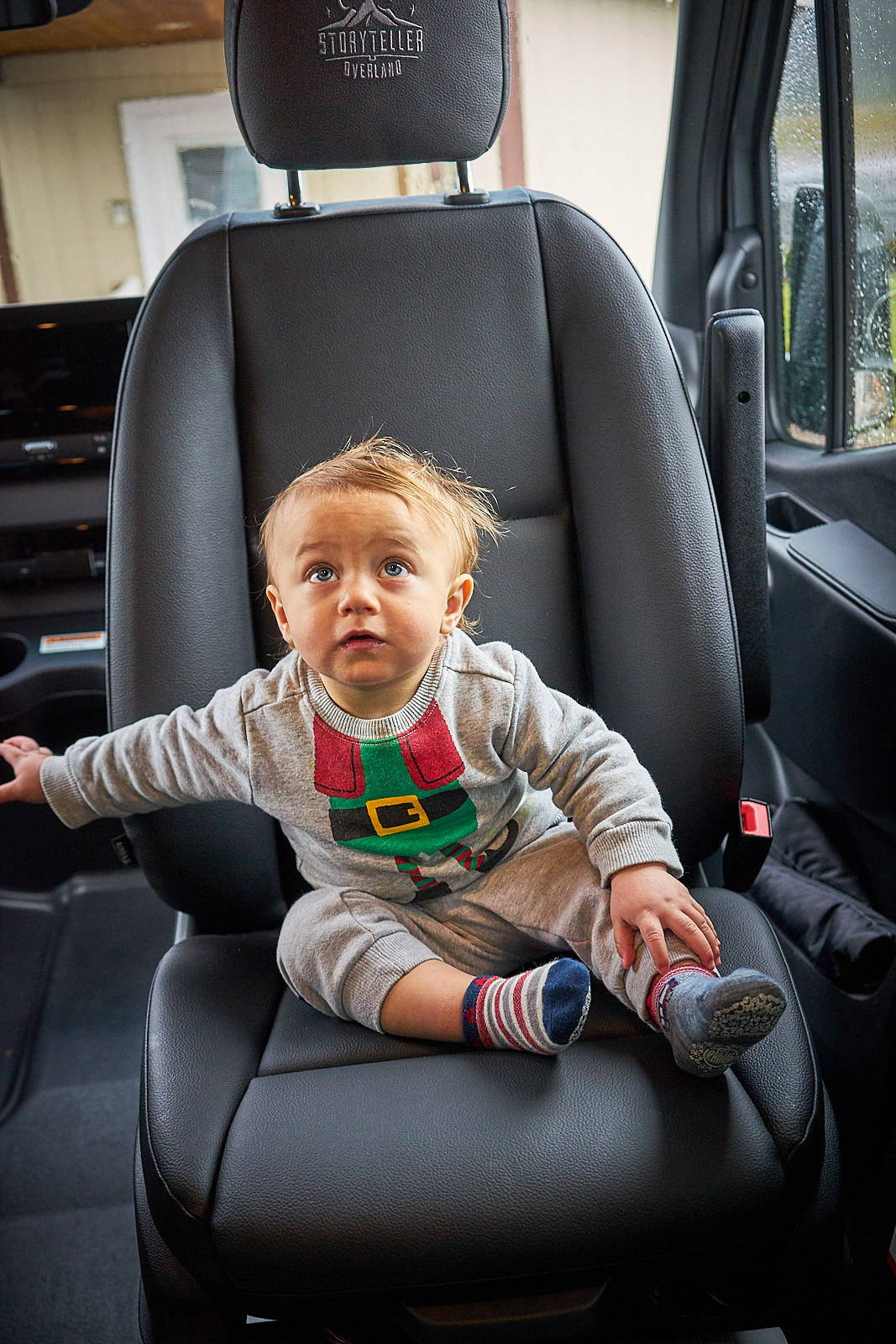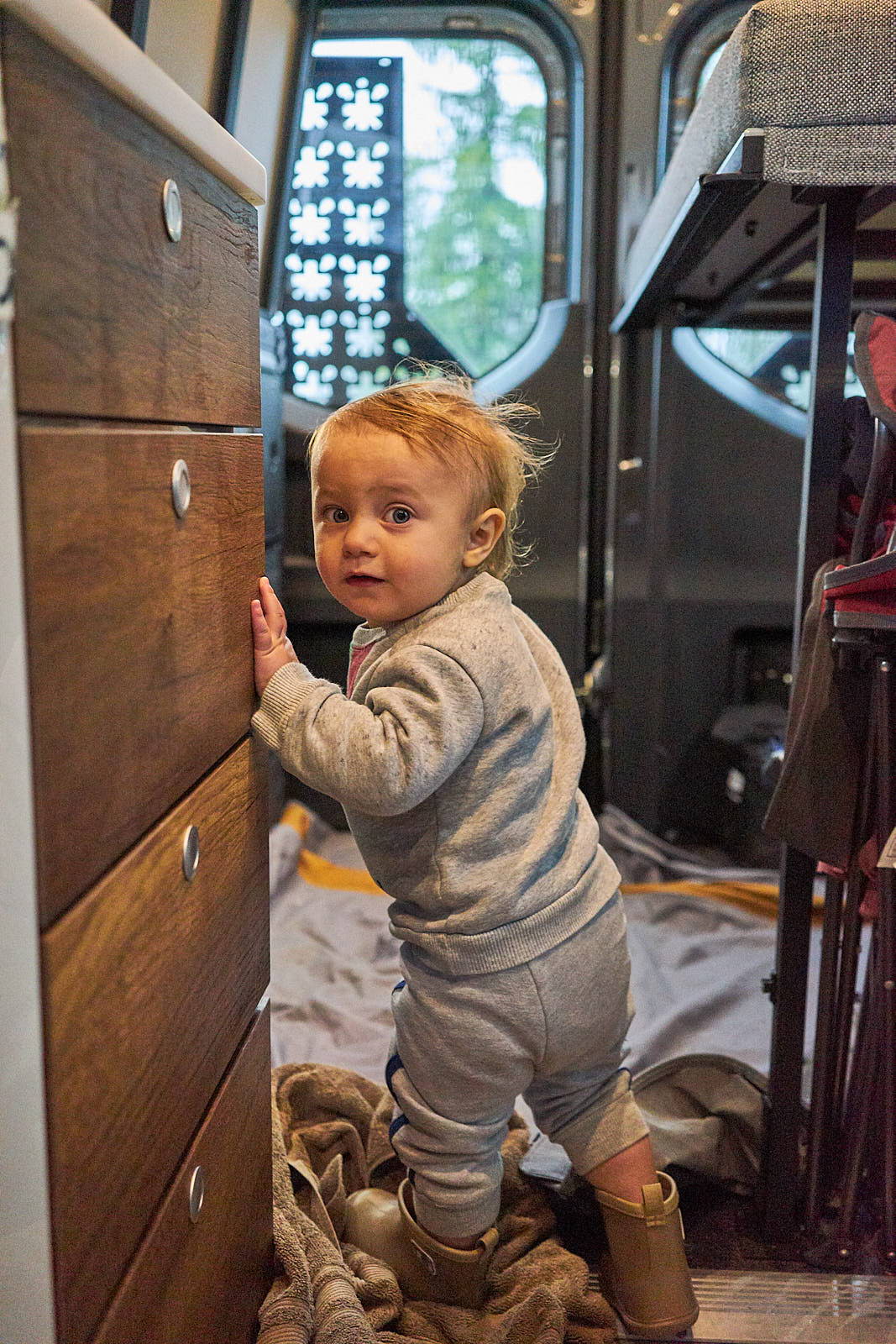 3. Bedtime is difficult if you're driving all day.
Boone loves sleeping in the car, which is great, right?
Until you've been driving all day and it's time to go to bed.
"This is very obvious, but we're still learning," he said, laughing. "When he's sleeping all day in the car seat, and you get to the destination – which is a Walmart parking lot – he's not going to sleep when you're ready for bed. It's not the van's fault, it's just us learning."
Once they started getting Boone out more often for playtime, he started sleeping great at night.
Jonah also said a sound machine helps with bedtime to drown out the noises from the heater and outside.
Boone sleeps in the middle of the
Dreamweaver bed
between Jonah and Carly. Other Storyteller van owners have placed a travel crib on the GrooveLounge.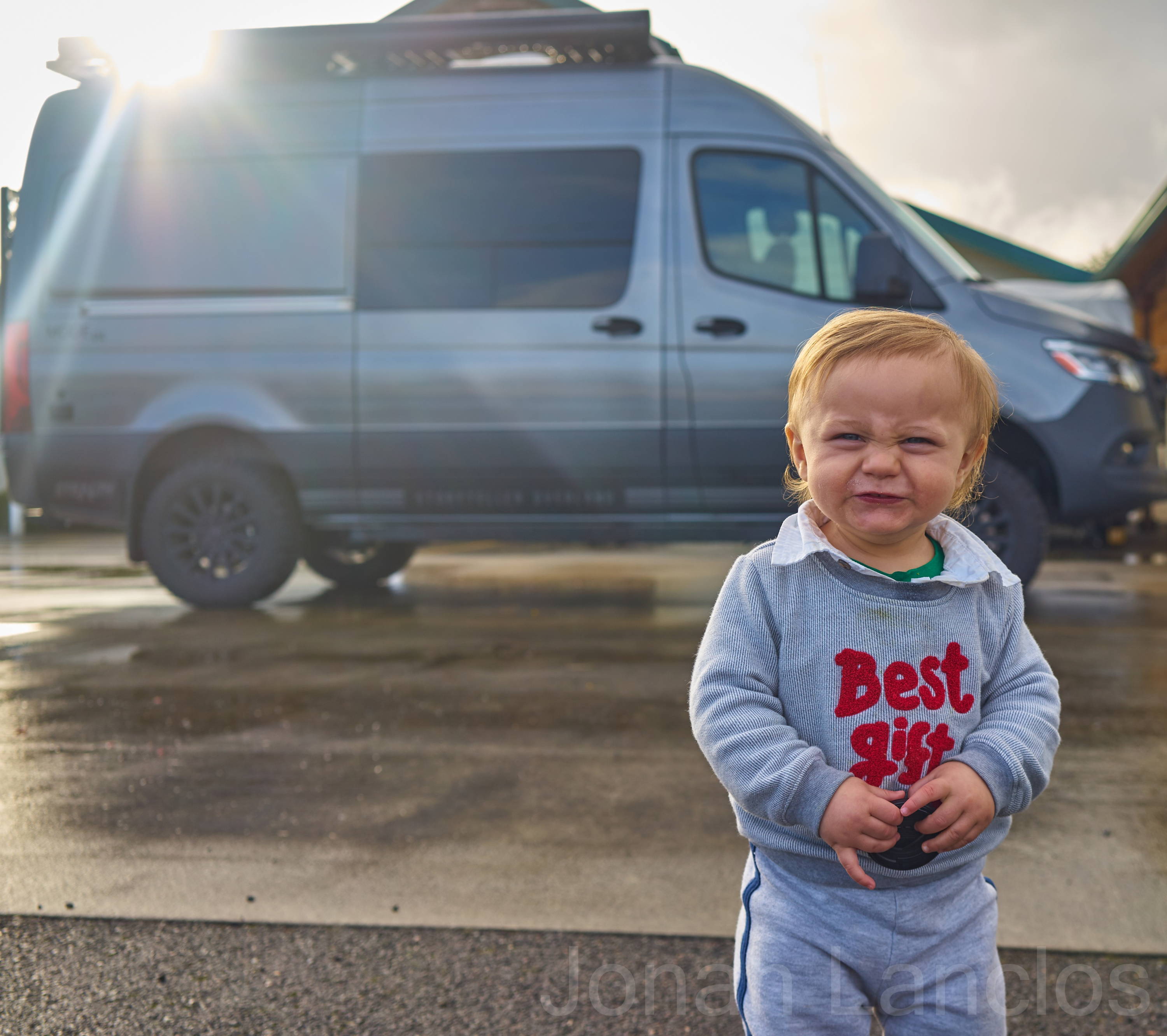 4. You'll need to baby-proof your van.
Kids love to touch everything and press every button.
"We cover up all of our buttons with plastic covers," Jonah said. "He also wants to close the heater vent. You have to block off areas. Once you do that, he's good to go and run around in the van."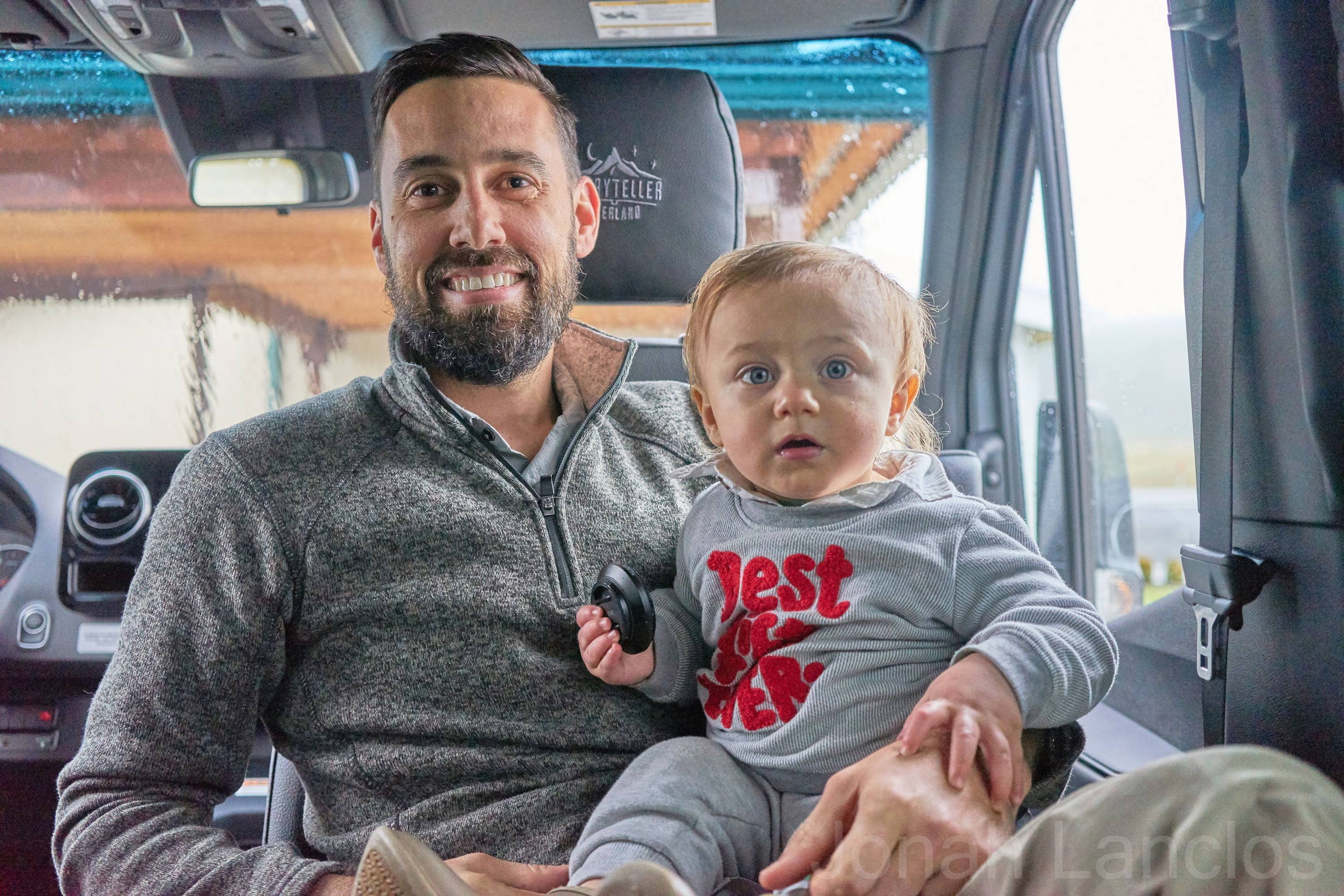 5. It's difficult, but so worth it.
Van life with a baby is not as easy as van life without a baby, Jonah said. But it's possible to overcome its challenges, and when you do, it's so worth it.
"My wife said, 'This is something you'll never forget. He's chewing on sticks and he's out and about. At the end of the day, it's about him, it's not about us. He's having experiences that we never had as kids.'"
Ready to experience van life with a baby? Click the button below to find a Storyteller Overland van near you!