How to maximize your camper van's garage space
Because Storyteller Overland vans have an empty garage area with an L-track and Murphy bed, you can turn the garage into anything you want – extra seating, extra storage, or even an extra kitchen.
JULY 17, 2023 | BY INGRID SCHNADER ELLIS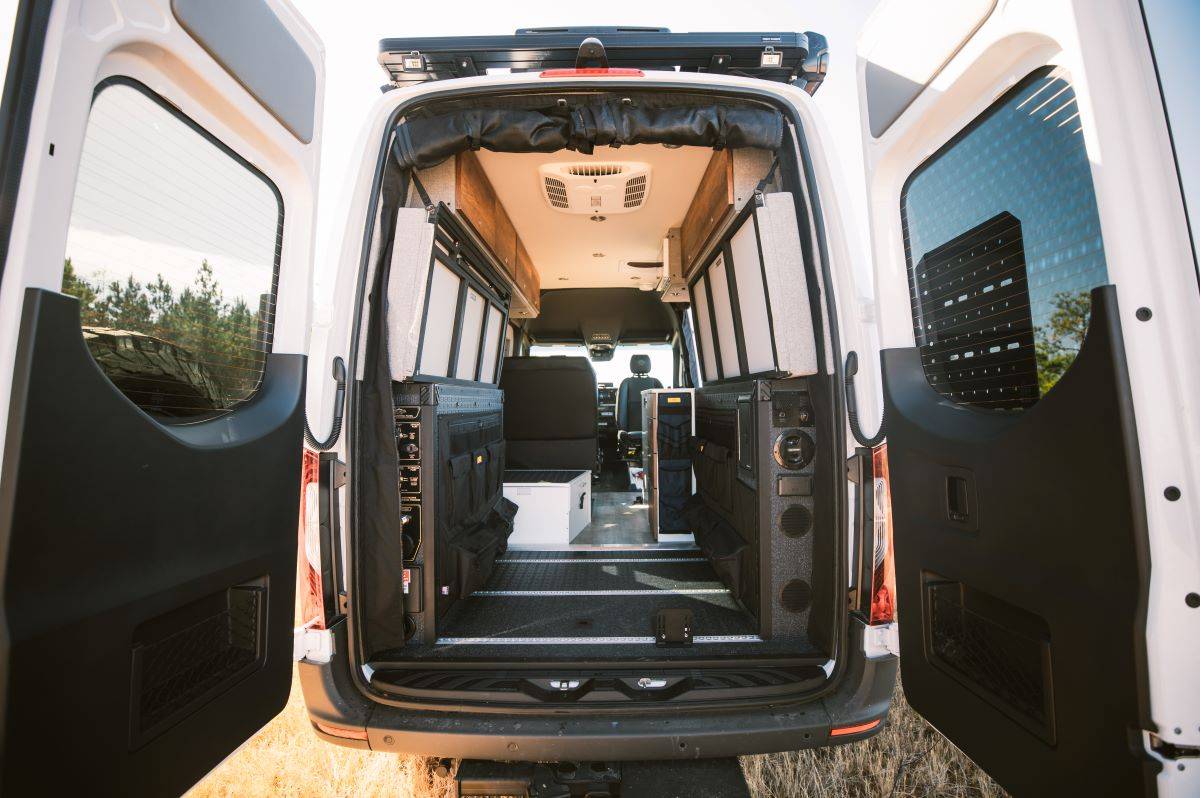 Vans are really small, and you have a lot of gear.
The good thing about a Storyteller Overland van is that its garage area only has a Murphy bed that flips up into the walls when not in use. This makes your van like a blank slate, and the possibilities are endless when it comes to customizing it to your particular use case.
"After a few trips of my garage rattling with fishing gear and chairs and ice chests – it was driving me crazy," Jason said. "I thought, I've got to make something that holds all my gear and adds more seating."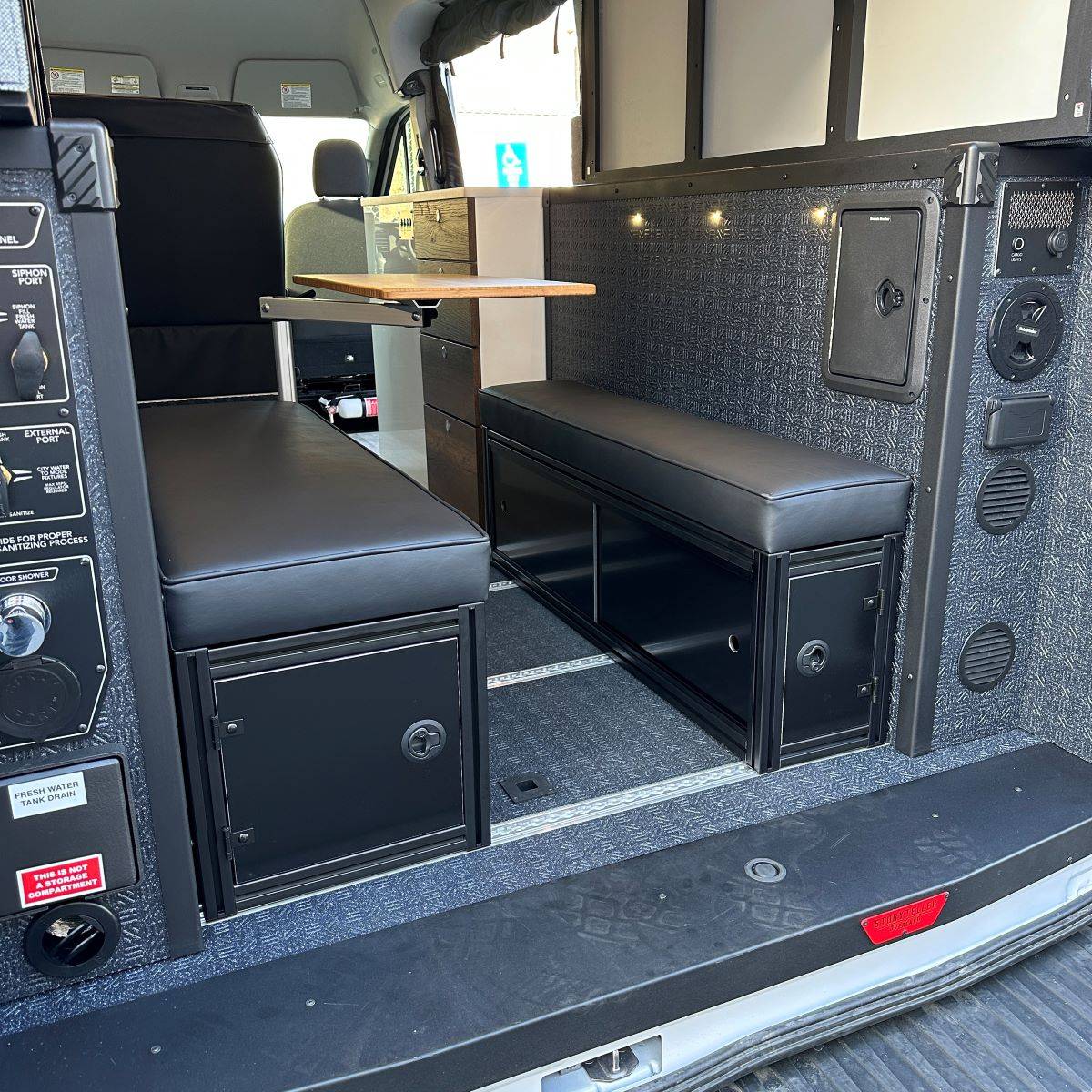 'It makes the space feel a lot larger'
So the Garage Lounge Storage System was born. Anchoring into the L-track system that's already built into every Storyteller Overland camper van, the GLSS slides right in, adding two bench seats with storage underneath to your van's garage. It also has a Lagun table, making it the perfect place to enjoy a meal or play a board game with your friends.
The idea is that the garage of your van can be an entire livable area during the day. If your bed was stuck in sleep mode 24/7, you'd only be using half your van a majority of the time. Plus, the built-in storage organization means everything has a place.
"Everything needs to be put away," Jason said. "It makes the storage space in the Storyteller feel a lot larger when everything has a home."
After the success of the GLSS, Jason also developed the Garage Storage System, which is similar to the GLSS but has more space for storage. You can even add countertop seating – this way, you can turn your murphy bed into a workbench. (
This is how Classic MODE owner Talon Sei prefers to work!
)
"It's cool because everyone uses their van differently," he said. "It's not a one size fits all. And everything we make is modular and lightweight, so you can pull it out if you need to pack four bikes in your garage for example. You have the flexibility to change how you use your garage per trip."
Other camper van manufacturers don't have modular furniture, which means you're locked into your van layout. Storytelller's "blank slate" garage space and integrated L-track system means as the seasons change and you need to carry different gear, the van is ready to respond to your needs.
Talon Sei working remotely in his Storyteller Overland van.
Now, you can even add an extra four feet of space to your adventure van.
In 2023, Canyon Adventure Vans launched a few slide-out products. First was the Garage Slide Out Deck, which adds four feet to the back of your van. You could use it as a back patio, as a way to more easily access your garage gear, and more.
The other major slide-out product is the Canyon Kitchen+, which takes van cooking to a whole new level. Not only does it have a grill, refrigerator, and a spacious countertop for your food prep; it also has a vacuum for cleaning up messes, and it has a slide-out toilet for those who want to upgrade their Storyteller van's included
portable cassette toilet
.
"What's the most popular thing people want to do? They want to cook. So why not extend that kitchen so your van is 4 feet longer and you can sit outside and grill with your friends."
And it all slides back into the van's garage when you're not using it.
"We thought, how can we get the most of this 20-foot van?" Jason said. "We're trying to take advantage of every square inch of these vans, and since Storyteller has that open garage, it opens up so many different possibilities."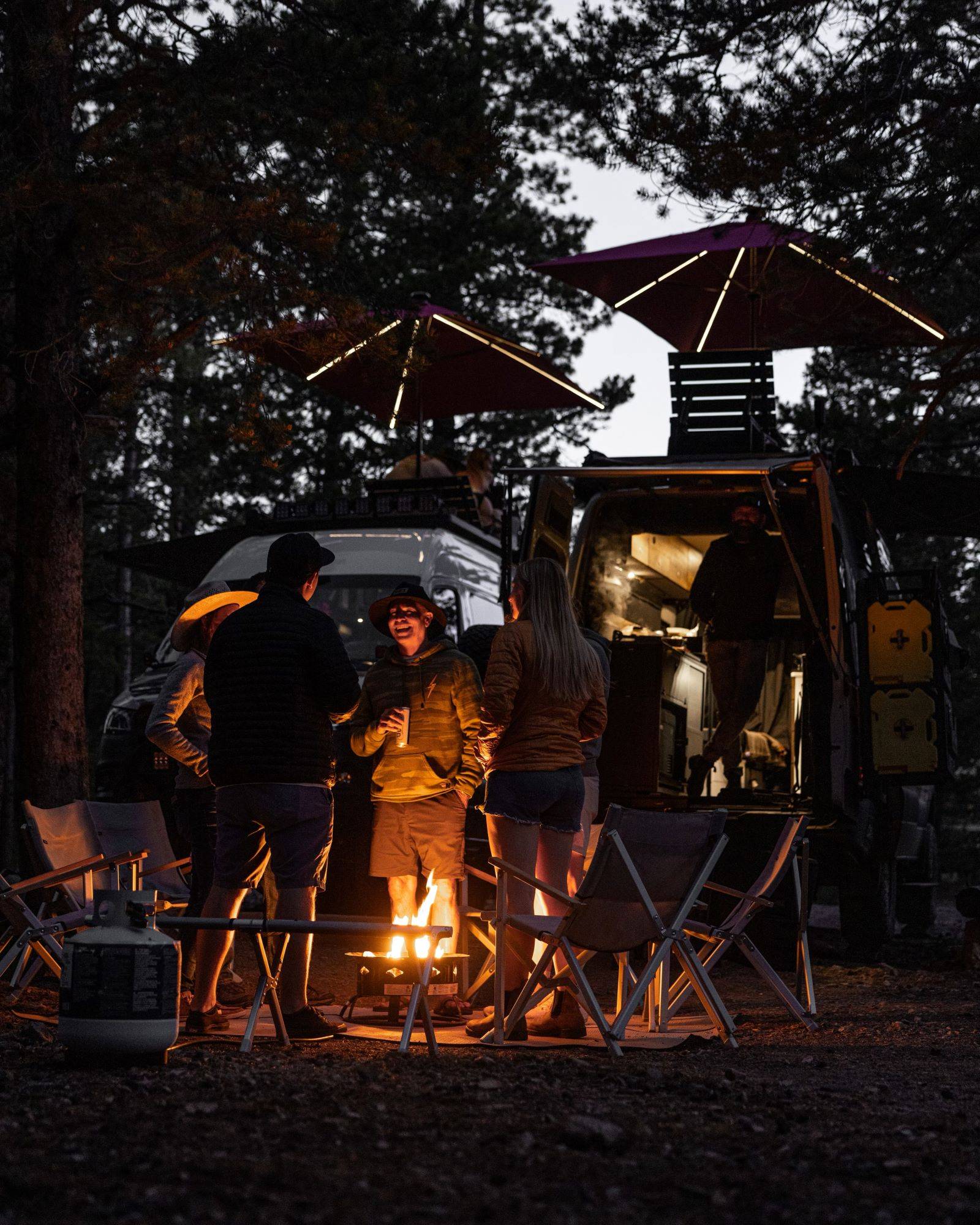 Tim, a.k.a. Captain Morgan, grilled dinner on the Canyon Adventure Vans Kitchen+ while at Adventure Expo Evergreen. Photos by Talon Sei.
Storyteller Overland vans are made to fit every MODE and every lifestyle, so Jason also does custom products. He's built dog kennels under the murphy bed and he's helped one veterinarian turn his Stealth MODE into a mobile vet practice. For a professional cyclist, Jason built a custom bike pullout tray with storage for his bike tools. "If you can dream it, we can make it," he said.
In addition to Canyon Adventure Vans products, MODE Owners have shared countless ways of utilizing their garage space. Here are a few of our favorites.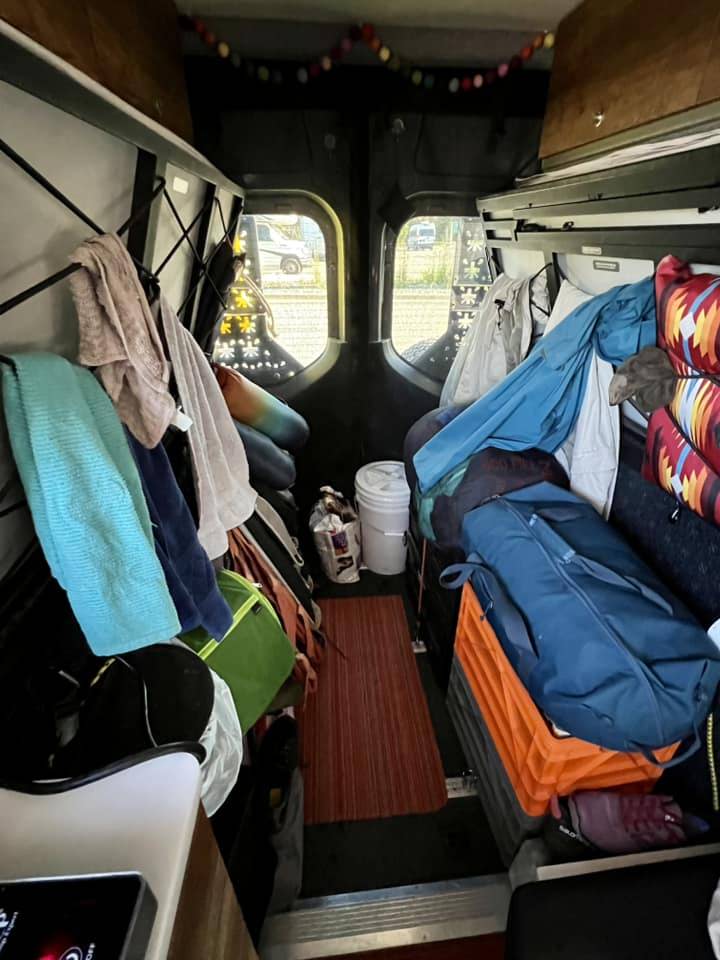 "We put the bed up every day so everything is accessible." –Jennifer McNulty
"Full-time couple in the Mode LT. Must carry bikes, hiking packs, many shoes, my special camp rocking chair, food and cooking items." –Jean Steinberg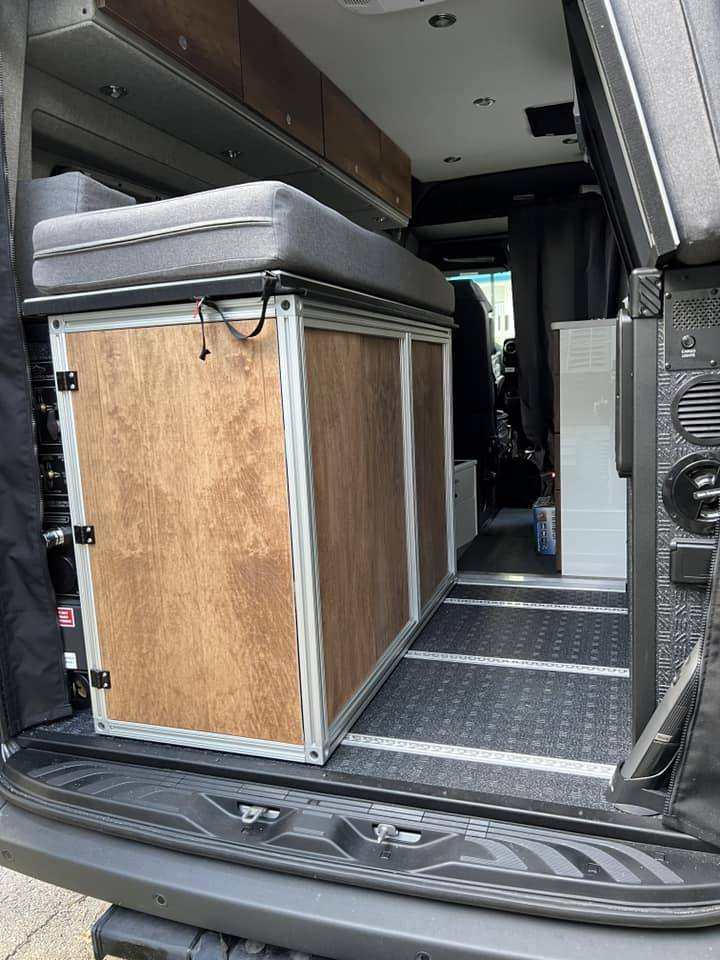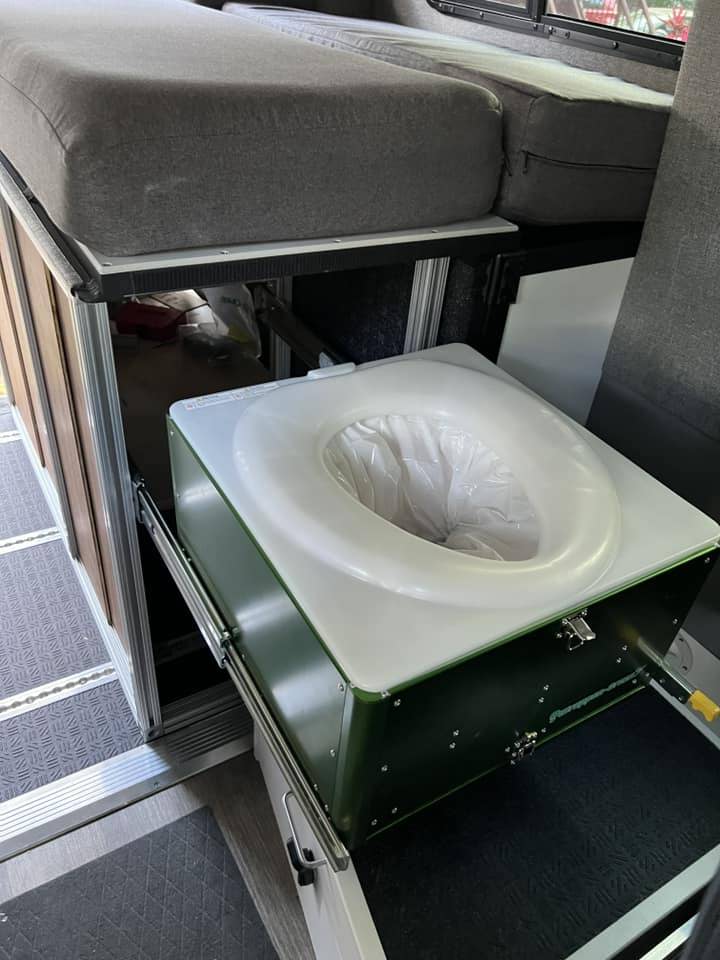 ...and toilet!" –Rich Coulcher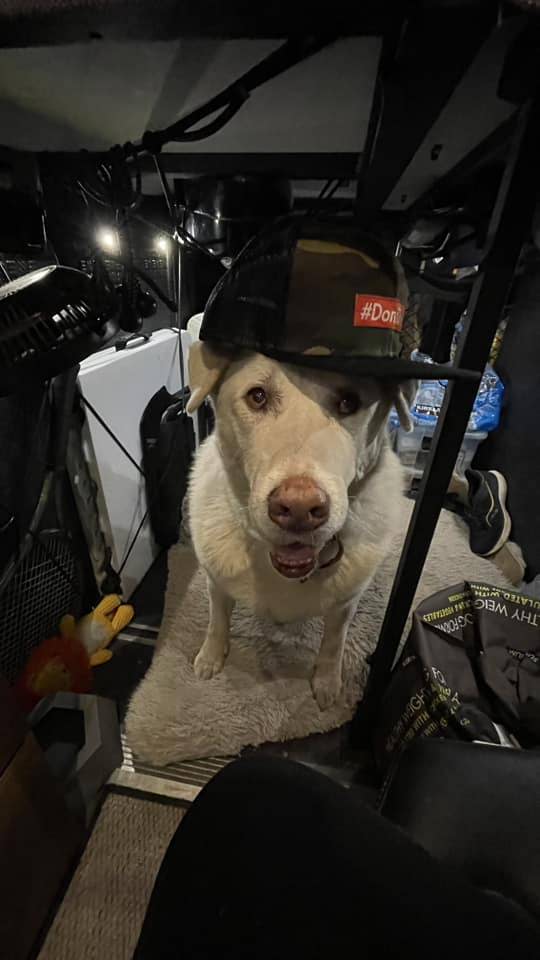 Emily Pan's dog, Kuma, is right at home in the garage.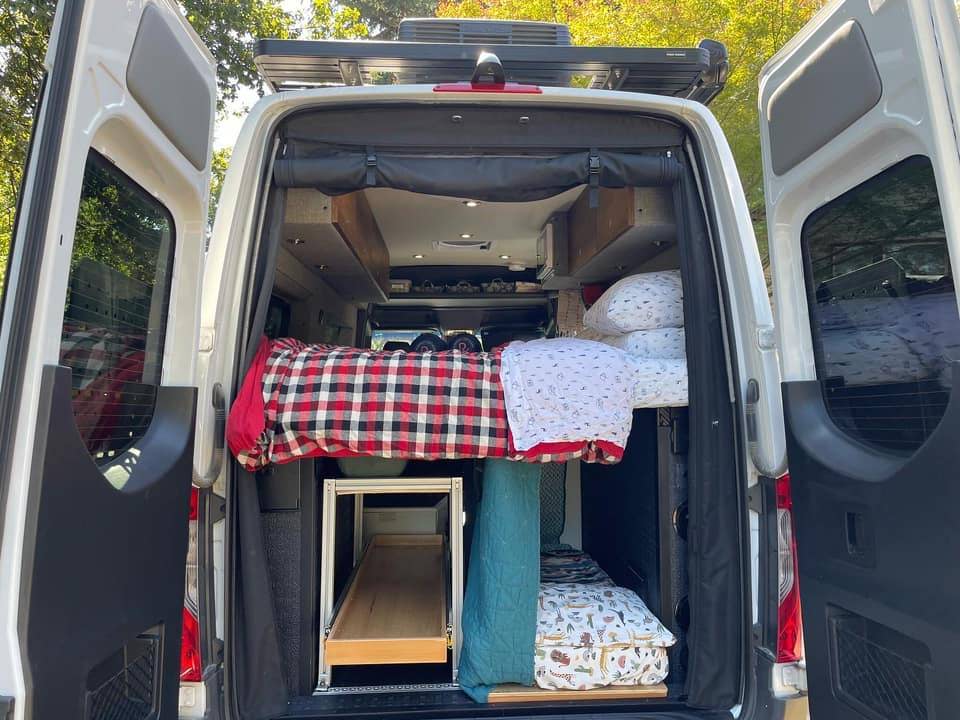 "We like to store our kiddo there 😂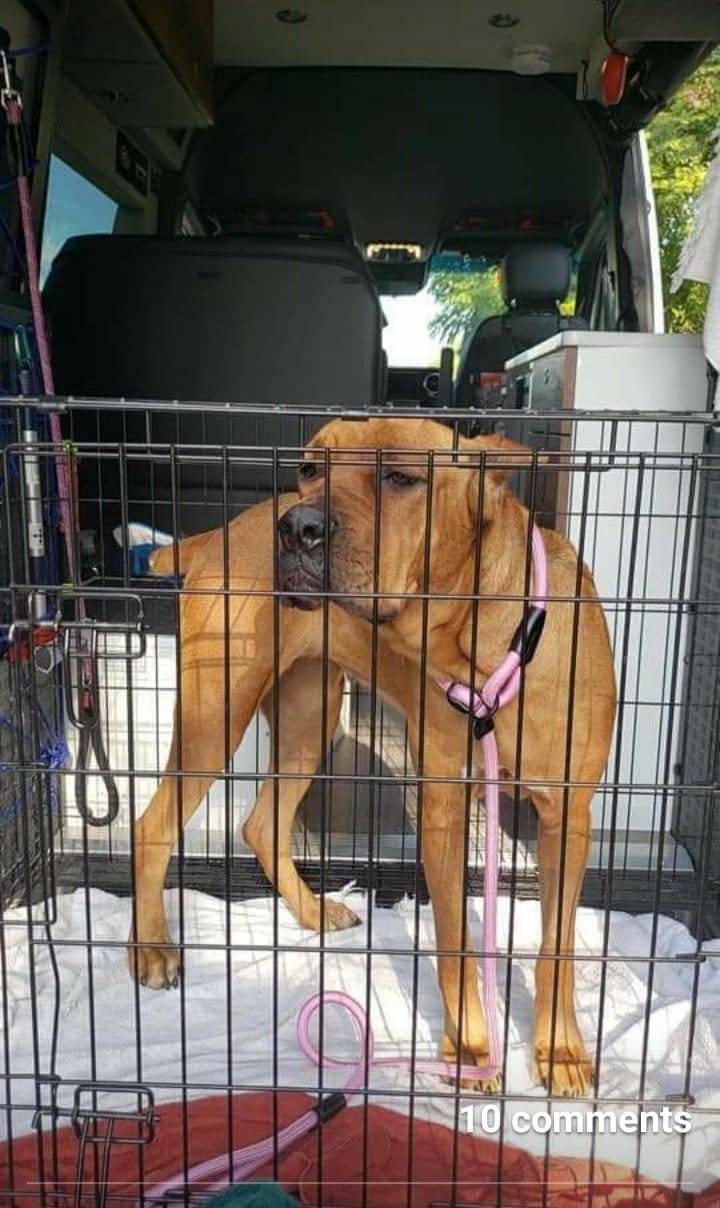 "Dog Rescue volunteer. Transport the Rescues." –Charlotte Freeman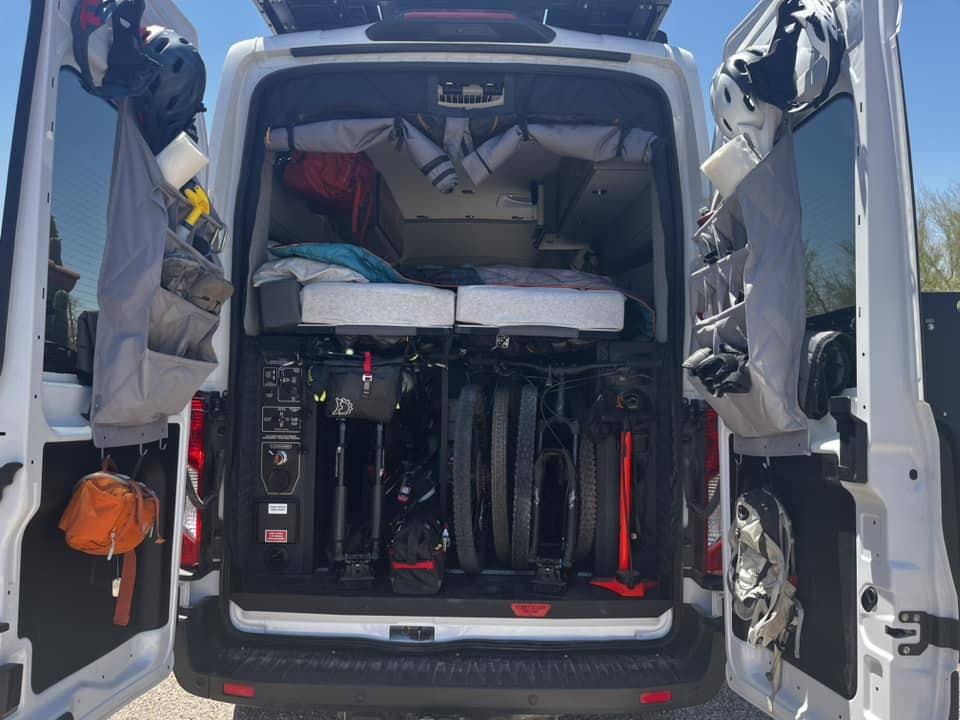 "Garage is dedicated to our bikes." –Sandy Beatty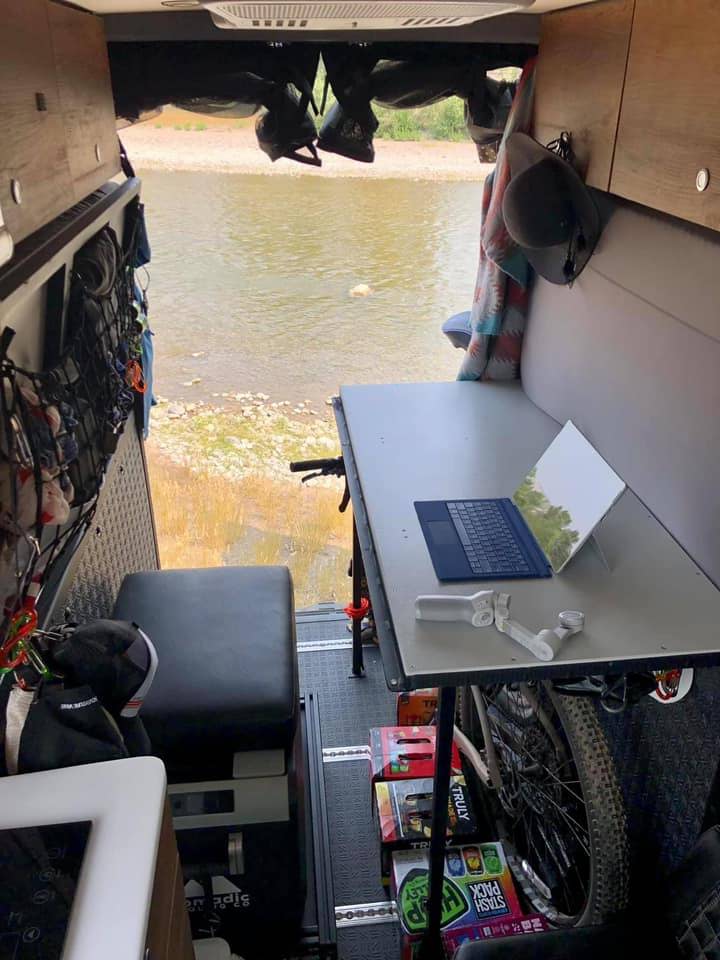 "One of my summer modes. You can't see the kayak cuz it's at the water but it fits vertically inside at the back door." –Kayden Phan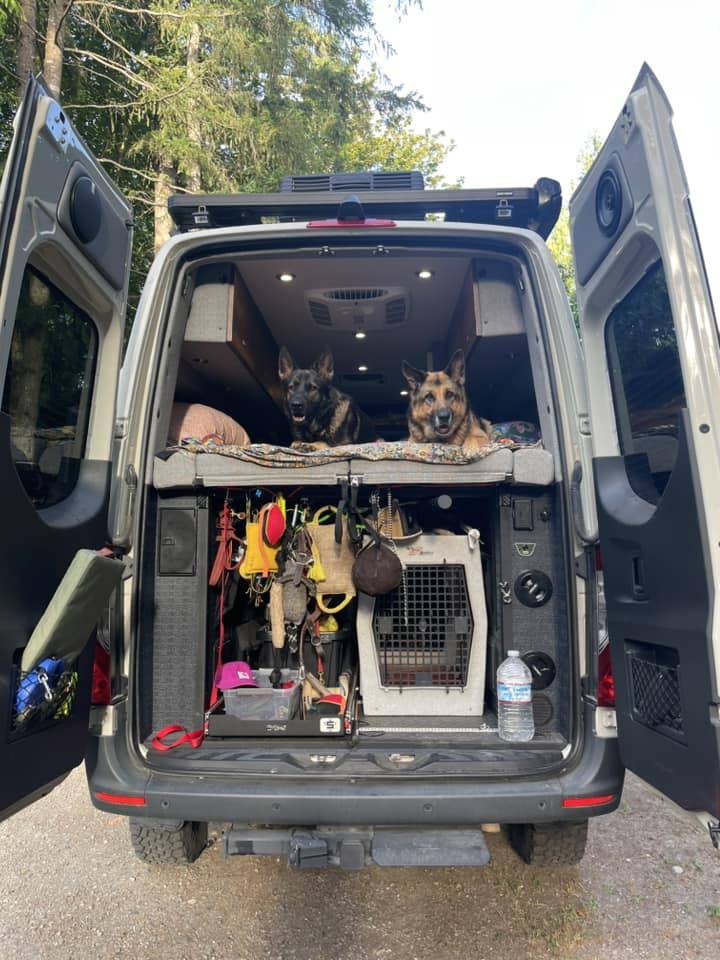 "Schutzhund!" –Marla Poor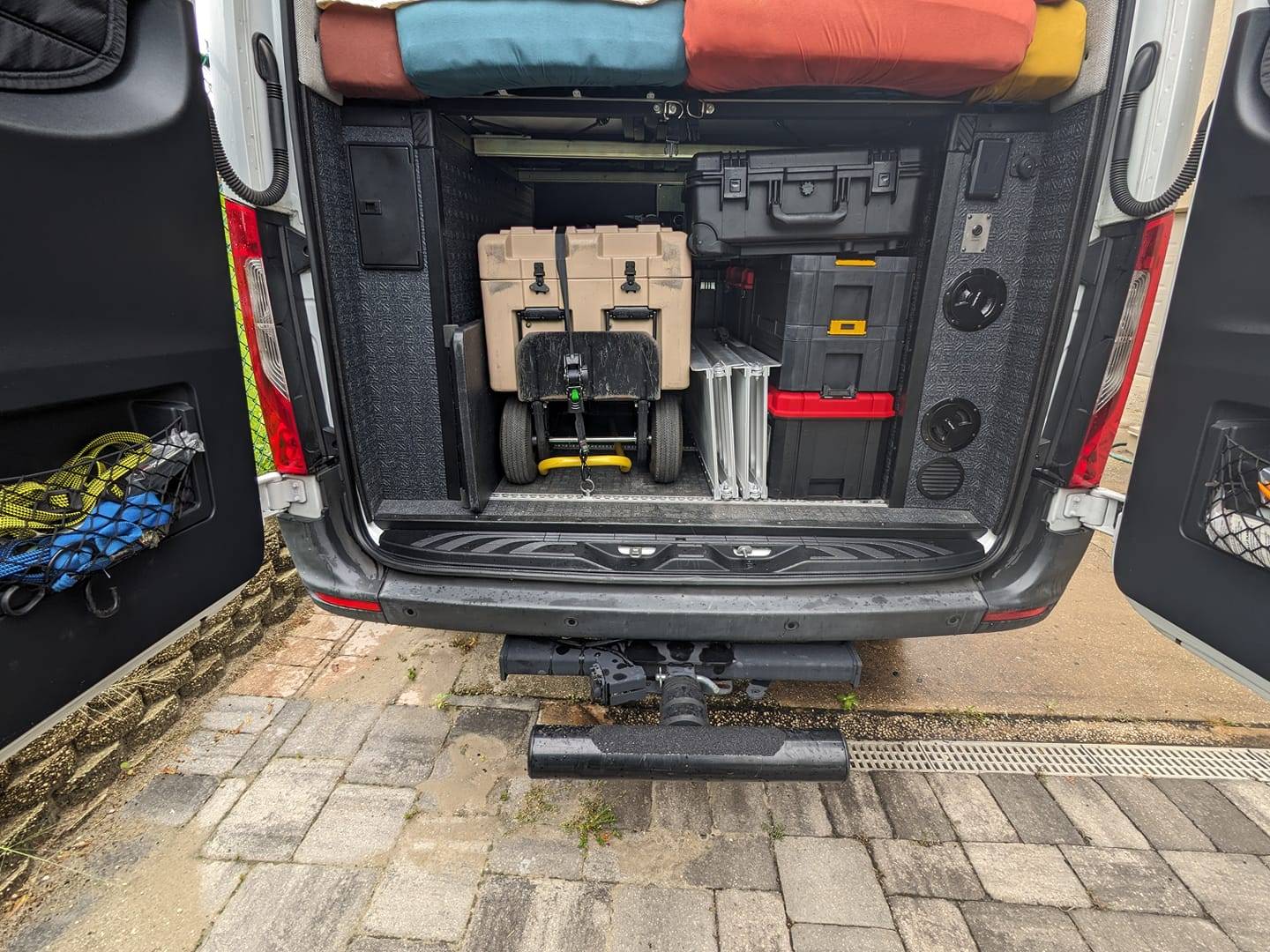 "I carry mobile dental equipment to rehab centers in remote areas of Florida." –MV Melillo
There's a lot to love about Storyteller Overland vans in addition to their adaptable garage spaces. Want to learn more? Click the link below and we'll get you connected to the nearest dealership!