Two Storyteller Leaders Named To 40 Under 40 List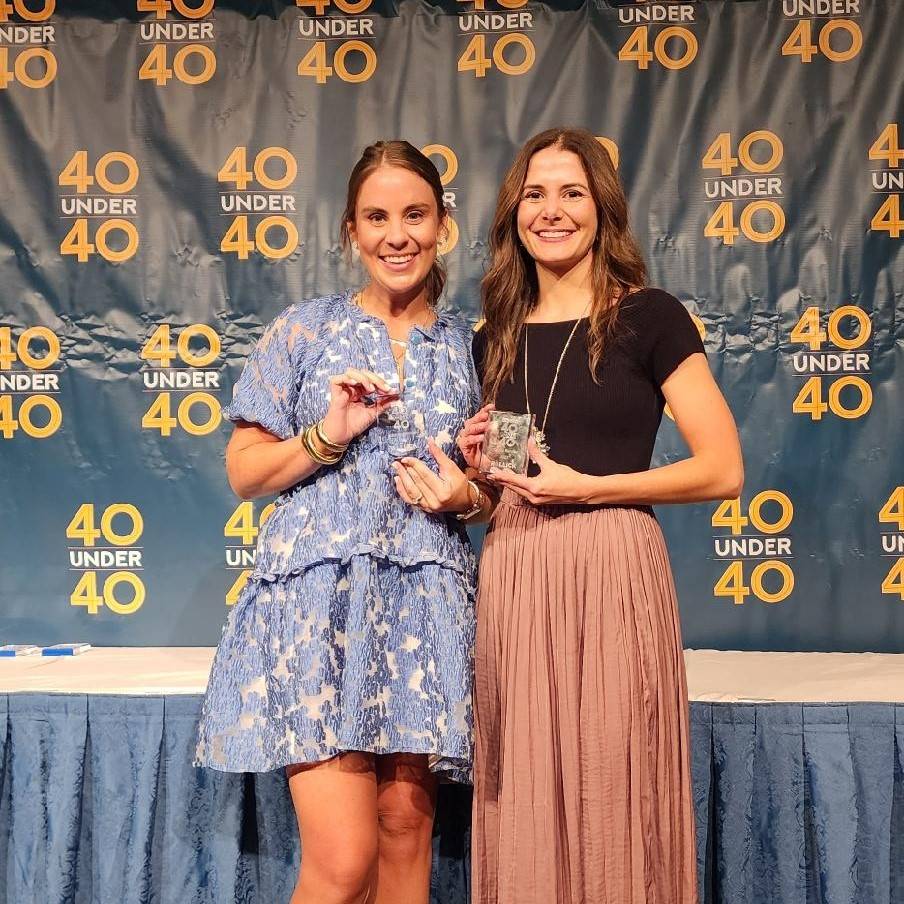 Storyteller Overland is incredibly proud to announce not one, but two members of its C-Suite were named to RV PRO Magazine's 40 Under 40 Class of 2023.
Summer Rogers (Chief Communications Officer of Storyteller Overland) and Camila Ramirez (Chief Executive Officer of GoCamp) were celebrated at a ceremony last night at the RV Dealers Convention/Expo in Las Vegas.
Each year, RV PRO spotlights 40 professionals across the RV industry who represent up-and-coming leadership under 40 years old. Honorees are chosen based on years in the industry, contributions to their workplace and involvement in their community.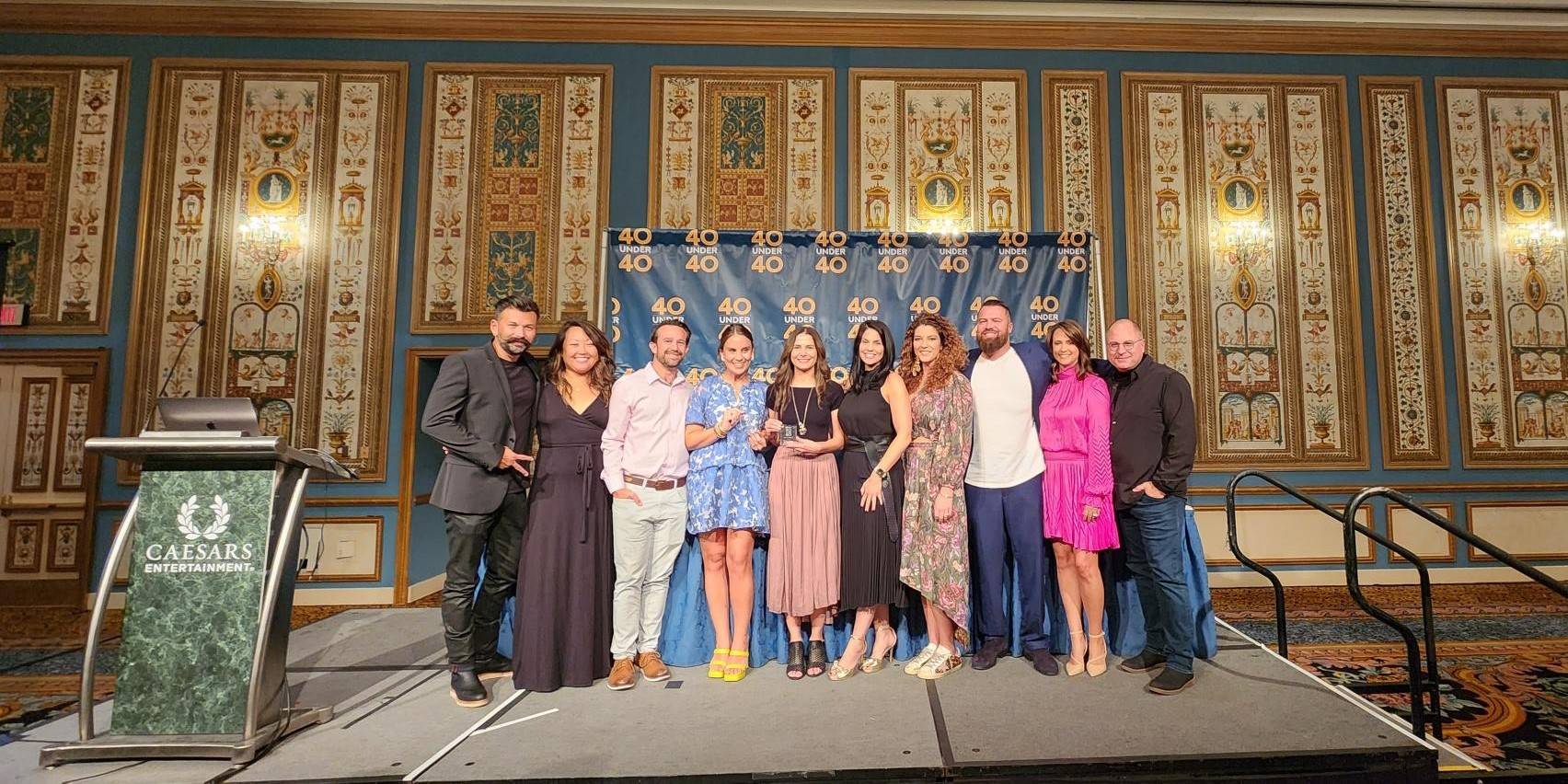 From left: Tim Morgan, Janice Hsu, Eric and Summer Rogers, Camila Ramirez, Christina Linton, Shannon and Andrew Cooley, and Lisa and Jeffrey Hunter at the 40 Under 40 ceremony.
Camila joined the GoCamp team in December 2021 and was named CEO in March 2022, bringing with her deep experience in the van rental space, as well as hospitality start-ups and technology companies. Since then, she has led GoCamp's expansion to 50+ locations, launching markets such as Las Vegas and Phoenix and expanding markets across the southeast. Most recently, GoCamp successfully
launched a new technology platform
, making it easier than ever to find the perfect camper van rental. Camila credits much of her success to the incredible team members she works with at GoCamp and within the Storyteller Overland galaxy.
Summer began her career in 2014 at Mercedes-Benz U.S. International in Tuscaloosa, an 8-year tenure that was both data- and people-driven. Since joining the Storyteller Overland team in 2022, Summer has excelled in her positions as Chief of Staff and more recently
Chief Communications Officer
, creating greater alignment between all of Storyteller's individual teams and operating companies, while also leading Storyteller's give-back initiative, the
S.O.U.L. Program
.
"I'm always inspired by the individuals on our team at Storyteller, and I love seeing their talent, passion, and leadership celebrated all across our industry," said Storyteller Overland CEO Jeffrey Hunter. "I'm particularly excited to see Camila Ramirez and Summer Rogers recognized for bringing next level leadership and true diversity of thought and experience to an industry that has not historically been known for strong female leadership perspectives in the C-Suite."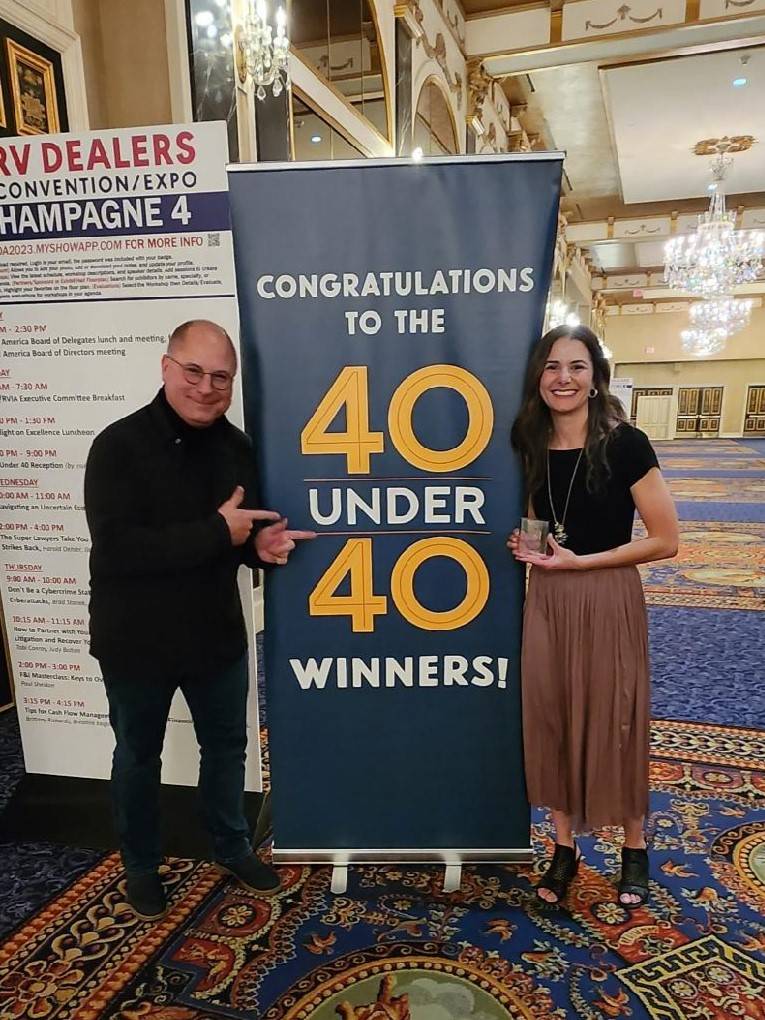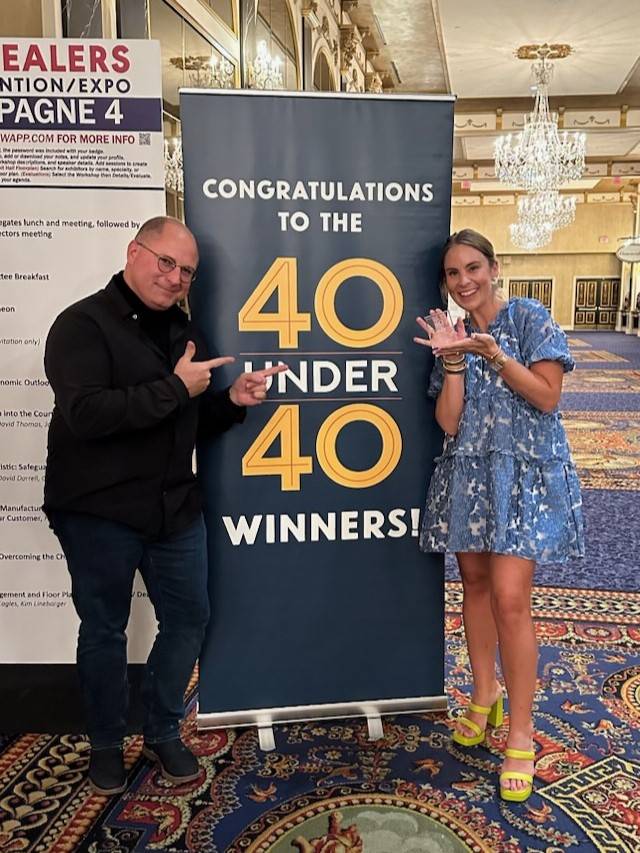 CEO Jeffrey Hunter with Camila Ramirez (left) and Summer Rogers (right).
Camila and Summer join two other Storyteller team members who were also previously named to the Top 40 Under 40 list.
Tim Morgan
, VP of Sales, was part of the 40 Under 40 Class of 2022; before that, Chief Revenue Office Andrew Cooley was named to the list in 2021.
"We had more than 100 submissions to choose from this year, and narrowing down the list is always difficult, because we have so many talented professionals in this industry," said Jennifer King, RV PRO executive editor, in a release. "We want to congratulate the 2023 class of RV PRO's 40 Under 40. We can't wait to tell our readers more about these outstanding individuals in our December issue!"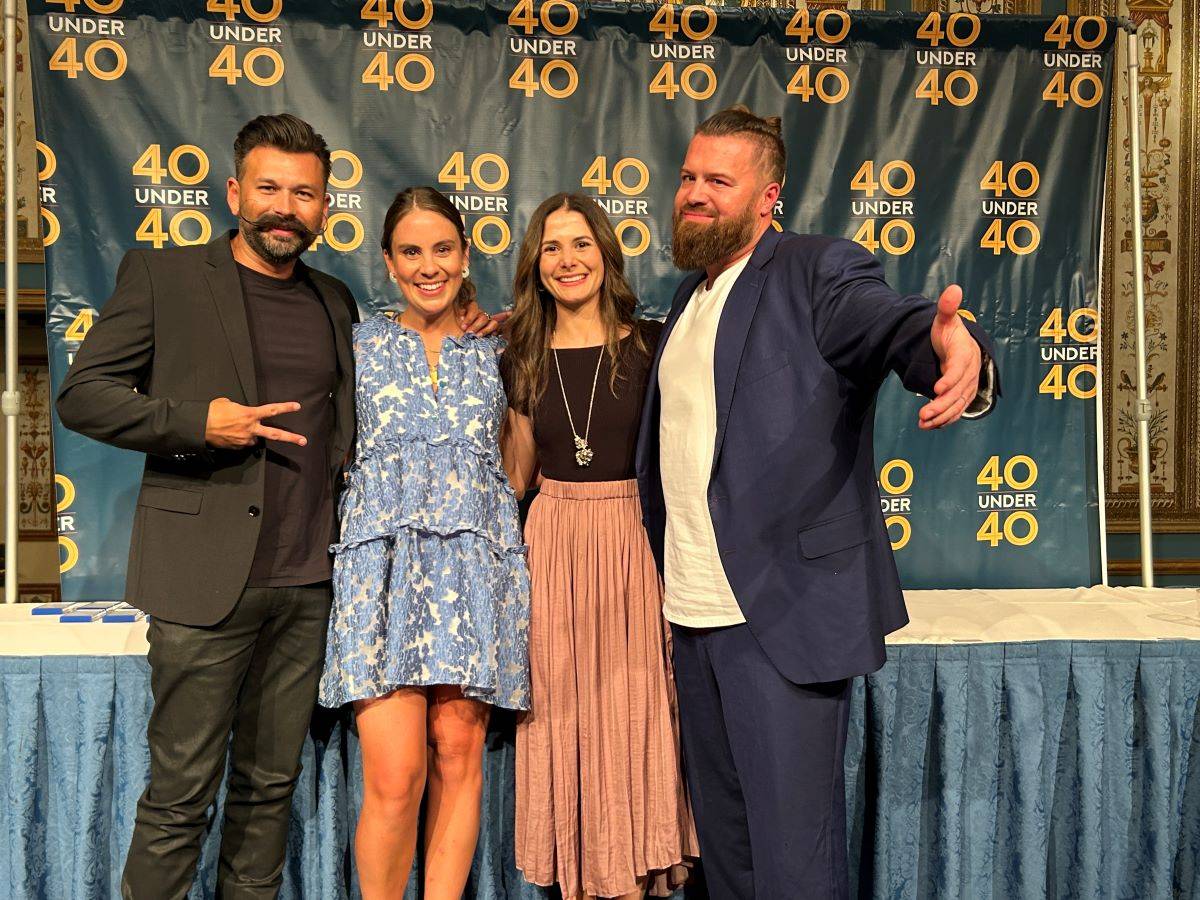 Previous award recipients Tim Morgan (left) and Andrew Cooley (right) join Summer Rogers and Camila Ramirez on stage at the 40 Under 40 ceremony.
We at Storyteller are beyond proud of these talented leaders. Thank you to RV PRO Magazine for recognizing their accomplishments.
Cheers to the road ahead,
Team Storyteller