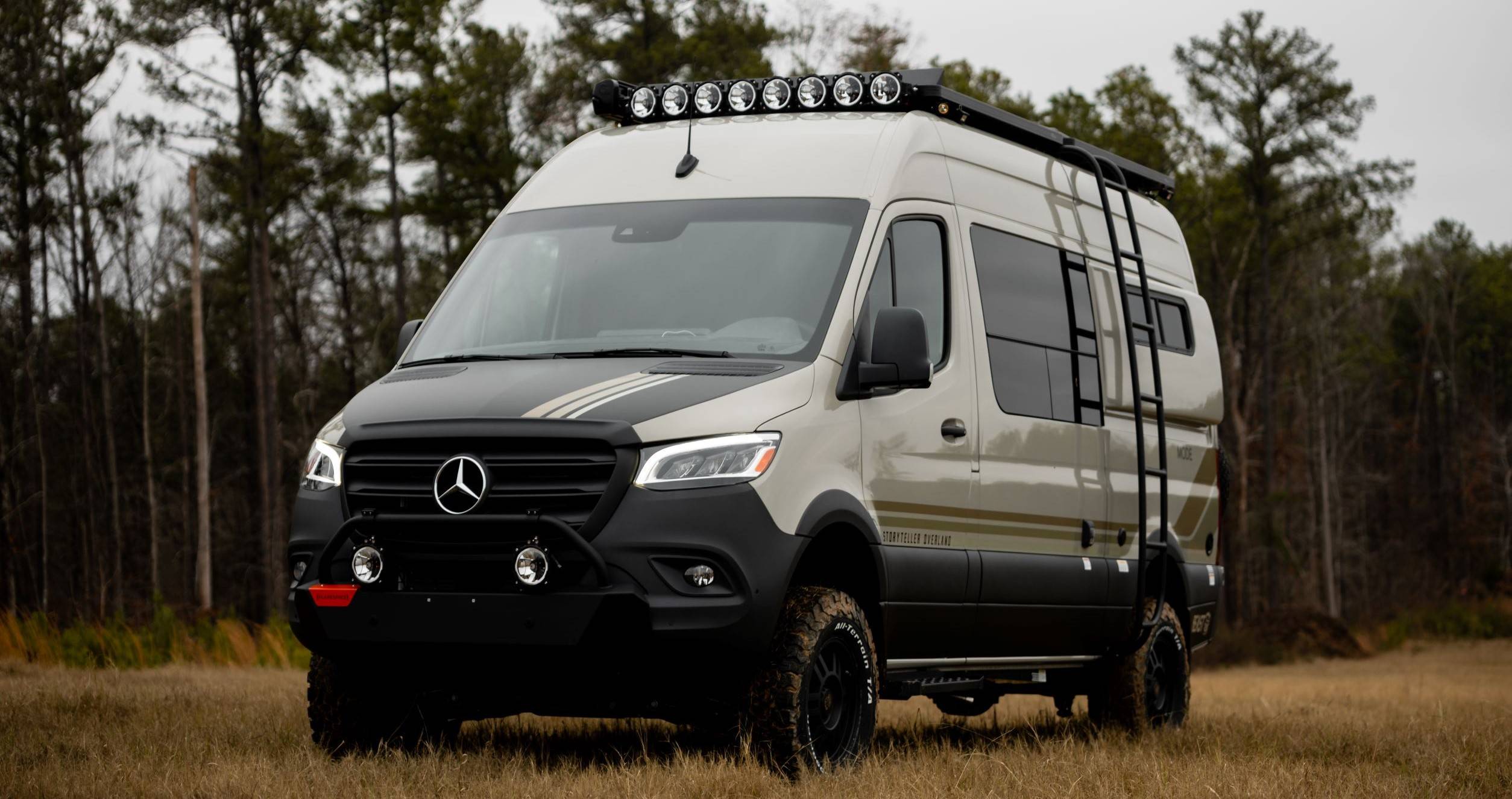 It's official!
After months of whispers, hints, and rumors about the eventual arrival of the new all-wheel drive (AWD) variant of the Mercedes-Benz Sprinter, we are happy to report that it is here… it is awesome… and it is now fully tested, approved, and ready for its launch into our MODE lineup.
We know there has been a great deal of speculation around the capabilities of AWD vs. the more familiar 4x4 Sprinter chassis we have built on to date, but from our team's perspective, there is a lot to like about this update to the Sprinter lineup.
In a number of ways, the design, engineering, and technology of the new AWD chassis represents a meaningful step forward for your overall driving experience, both on- and off-road. Mercedes-Benz has integrated a host of useful new features into this AWD chassis, but so far our team is especially excited about the new 9-speed transmission, which makes it a breeze to take off from a stop with less turbo lag.
A few of the other highlights worth mentioning about this new AWD platform are that it provides, perhaps surprisingly, a feeling of more power, better overall fuel economy, a more refined feel in the steering, and enhanced maneuverability.
For everything that is new about the AWD Sprinter, we are also greatly encouraged by the important and widely celebrated features that Mercedes-Benz intentionally left intact, such as the superior ground clearance, approach, departure, and break over angles that 4x4 Sprinter vans are known for.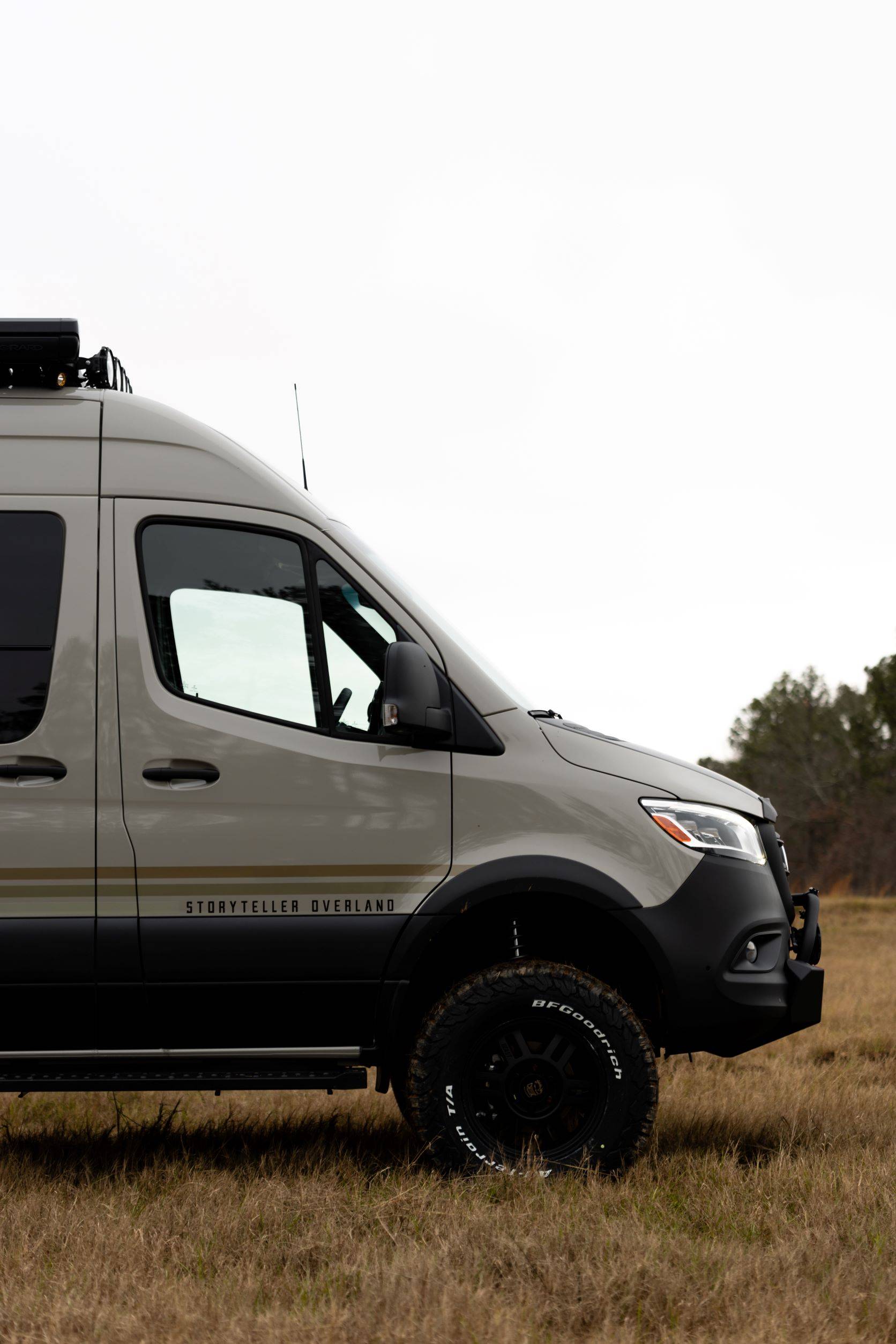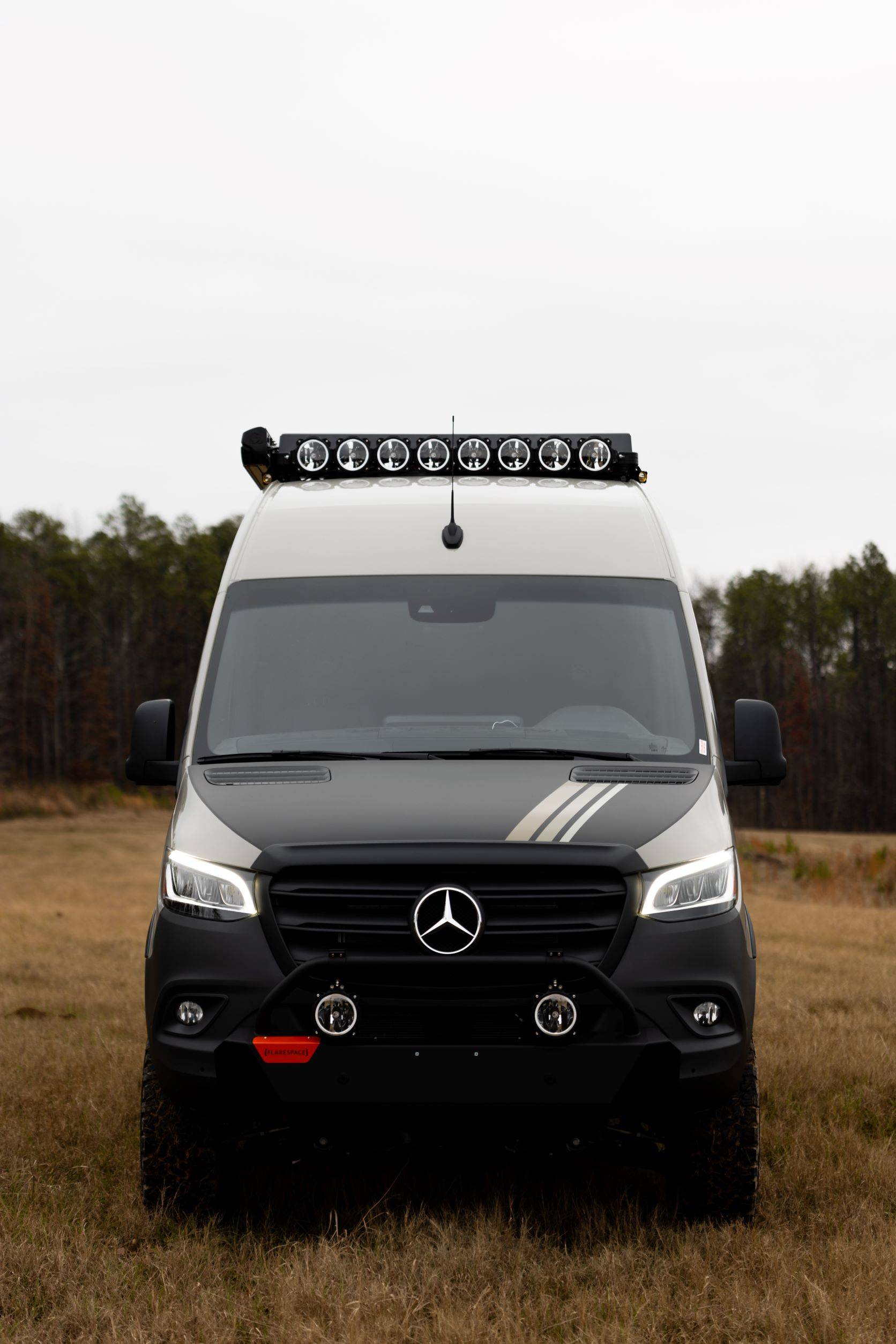 As for a couple of the things that were a bit of a drag about the new 4 cylinder AWD… We know this is nit-picky, but the sound of the new 4-cylinder engine vs. the previous 3.0 V6 takes a little bit of getting used to. (But it's still a vibe!) Secondly, Mercedes-Benz has unfortunately introduced the new AWD chassis with a higher price tag (because you know… inflation, supply chain, blah, blah, blah.)
As it relates to the sound of the engine, you'll totally get used to it – we already have. And as for the new pricing, you already know that we share your loathing of price increases and try to avoid them whenever possible. We are 100% committed to only increasing prices for the MODE lineup as a reflection of the true cost of building our vehicles, in this case even trying to restrain it down to the penny. The net effect is that, yes, the AWD MODE will have a higher price than its previous 4x4 Sprinter counterpart.
Speaking of 4x4 Sprinters: for those of you who are waiting patiently for your order of the tried-and-true MODE4x4 (Classic, Stealth, Beast), don't worry! We are continuing to produce on the remaining 4x4 chassis in parallel with the new AWD chassis on our assembly line. Once the current Mercedes Sprinter 4x4
stop sale
is lifted, we will resume shipping these vehicles to our local dealer partners for you to take delivery and begin enjoying out in the wild as soon as possible.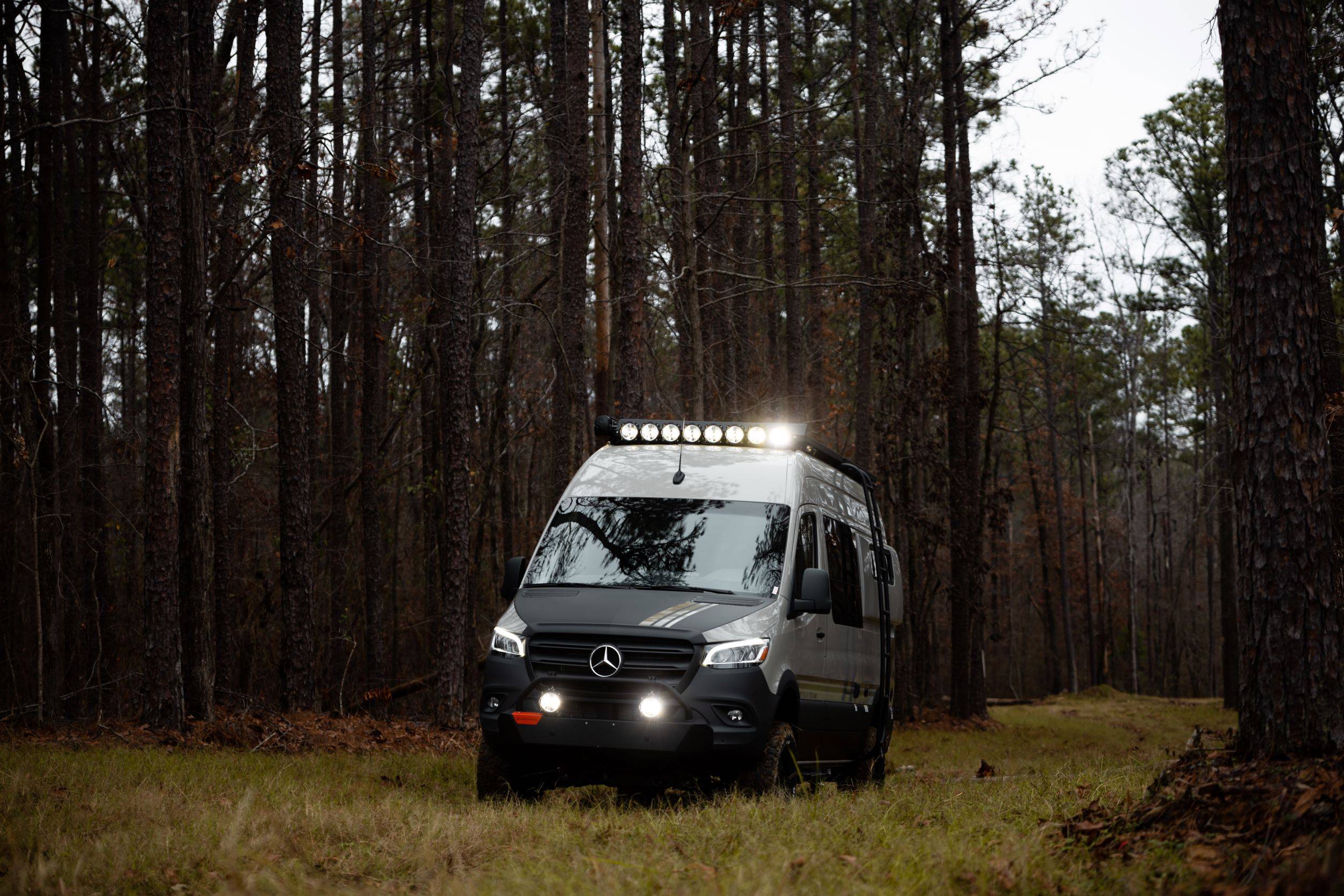 With all of that said, we encourage you to stay tuned to our website at
storytelleroverland.com
for details on full features, specs, new color options, and final pricing. If you have any questions on existing orders, please reach out to your local dealer for any updates on build status or ETAs. And if you are feeling adventurous and are ready to place a new order, please fill out our
Find a Dealer
form, and we'll help you find a Storyteller Overland for sale. We're based in Birmingham, AL but have dealerships across the country.
In closing, we just want to acknowledge that we know it has been a crazy year working through supply chain nonsense, and stop ship/stop sale recalls, and inflation, and all the other lions and tigers and bears, oh my! But we're so grateful to you all, our Storyteller Overland community, for hanging on for the ride with us.
We will continue to show up and stand behind you in your next grand adventure with a relentless commitment to liberate your lifestyle and inspire and equip your journey to live free, explore endlessly, and tell better stories.
Cheers to the road ahead!
— Jeffrey Hunter, CEO and the Storyteller team!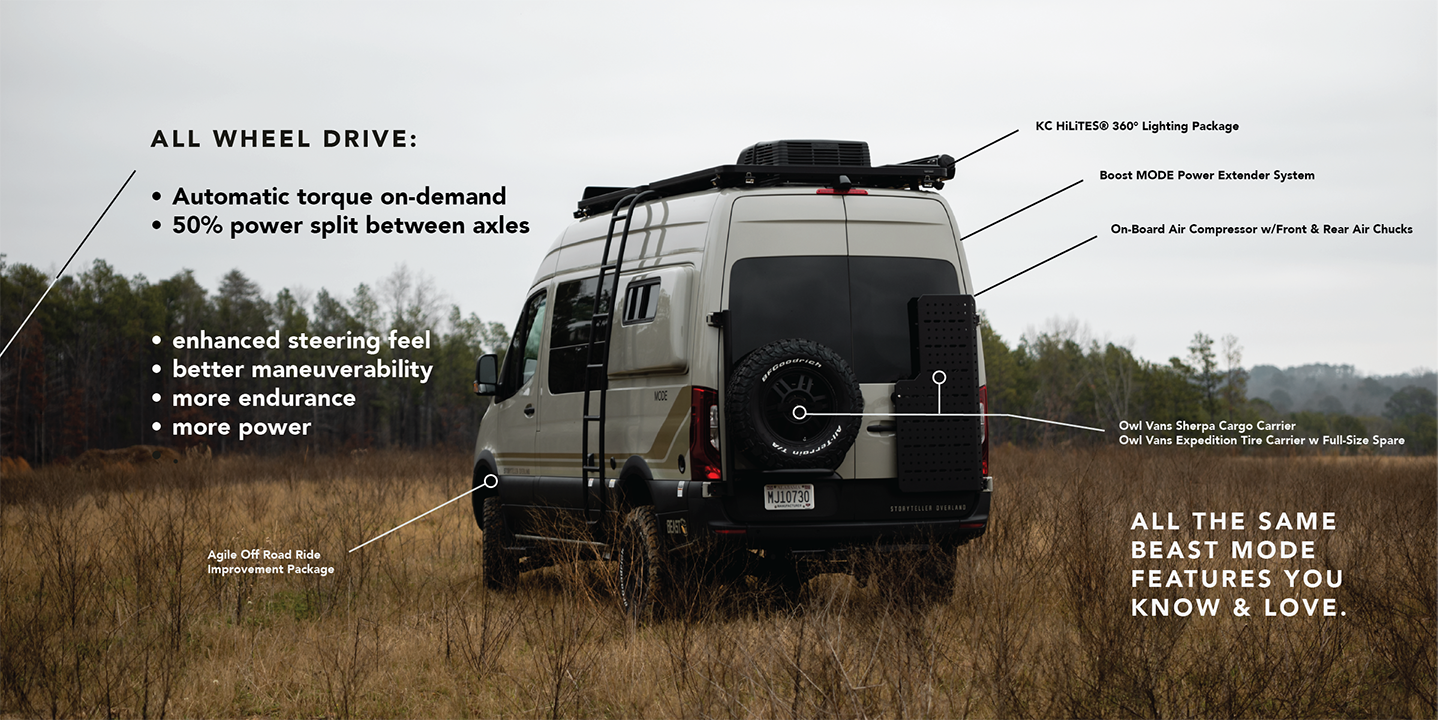 Our Stone Grey Beast will be sold exclusively on the AWD platform, and it will have all the same Beast MODE features you know and love. Learn more here.