CBS News' America ByDesign applauds Storyteller Overland's innovative design
Storyteller Overland, a Birmingham, Alabama-based adventure van manufacturer, was applauded for its excellence in design and in fostering community in the latest episode of CBS News' America ByDesign: Innovations.
"The freedom it allows people to go out on their own and see the United States on their own terms in an environment they've custom fit to their lifestyle – I think it's a very ingenious solution," said Justin Lyles, Senior VP, Experience Design Group at Dell Technologies, in the episode.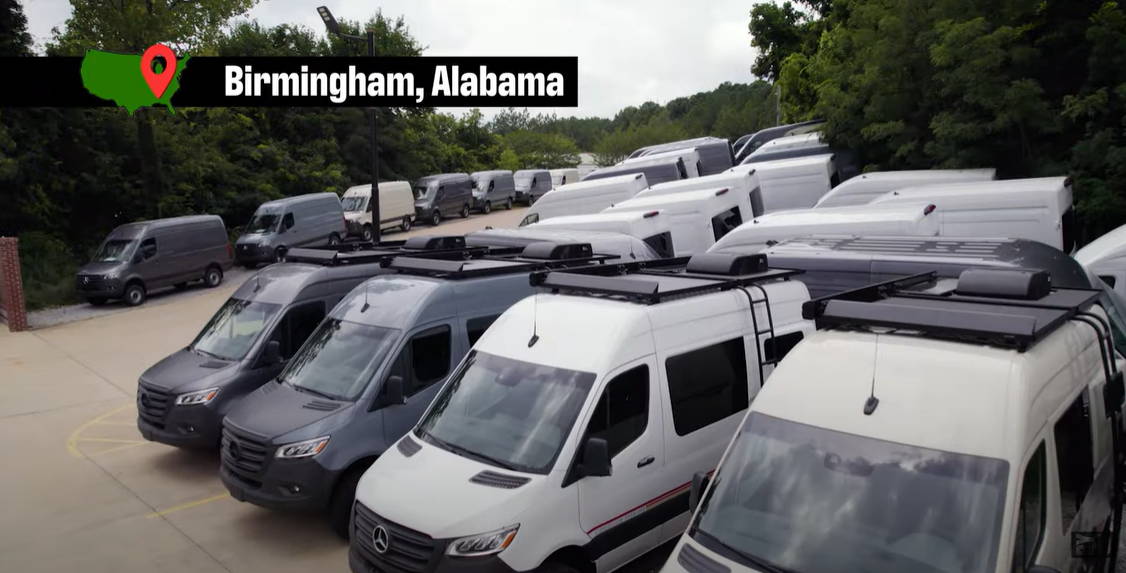 Storyteller Overland started in 2018 when seven founding members came together with a goal to change the RV industry. One of those founders was Brent Lang, VP of Design in the Technology, Engineering and Design department.
"It seems like your team is an expert at taking these off-the-shelf vehicles and then repurposing them for something else," said Colton Mehlhoff, an Applications Engineer at Stratasys.
Brent agreed. Storyteller Overland is an approved upfitter of Mercedes-Benz vans and is a Ford Qualified Vehicle Modifier, he said.
"So anything that's built here is built to the strictest of standards," Brent said.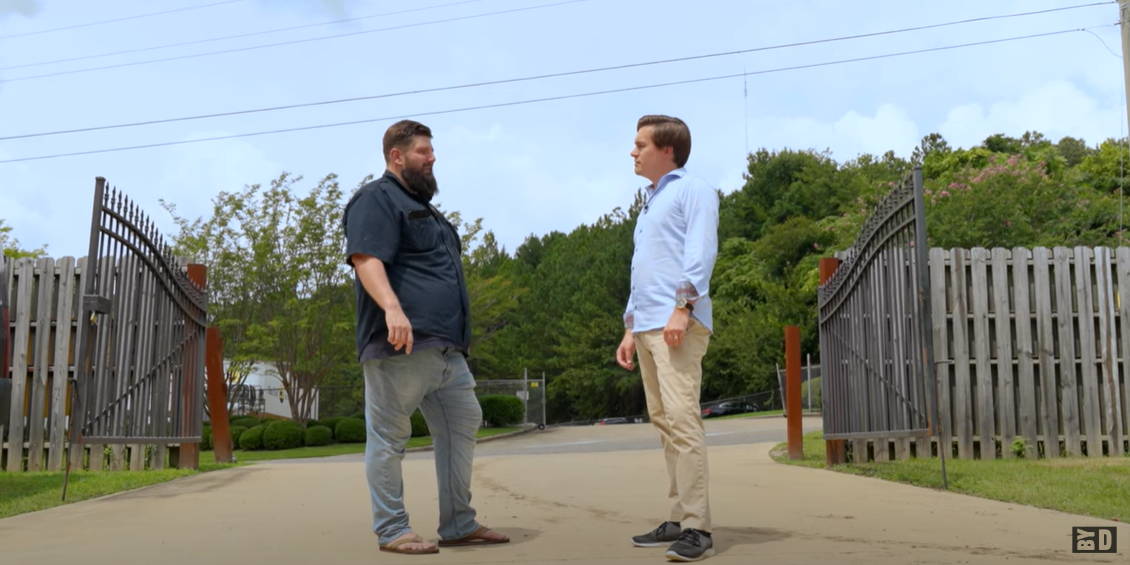 To see how it's done, Colton then met Dillon Hollingsworth, our lead designer of the MODE adventure van.
The MODE is designed to accommodate all modes of travel, Dillon said. For example, the MODELifer can remove the upper cabinets to have more headroom when laying in bed or to even add a TV.
"
Almost every area is dual purpose
," Dillon said. "The
GrooveLounge
is not only a safety seat, it can actually convert into a twin bed. The Murphy bed that we have in the back, one side can be folded up and become a standing desk."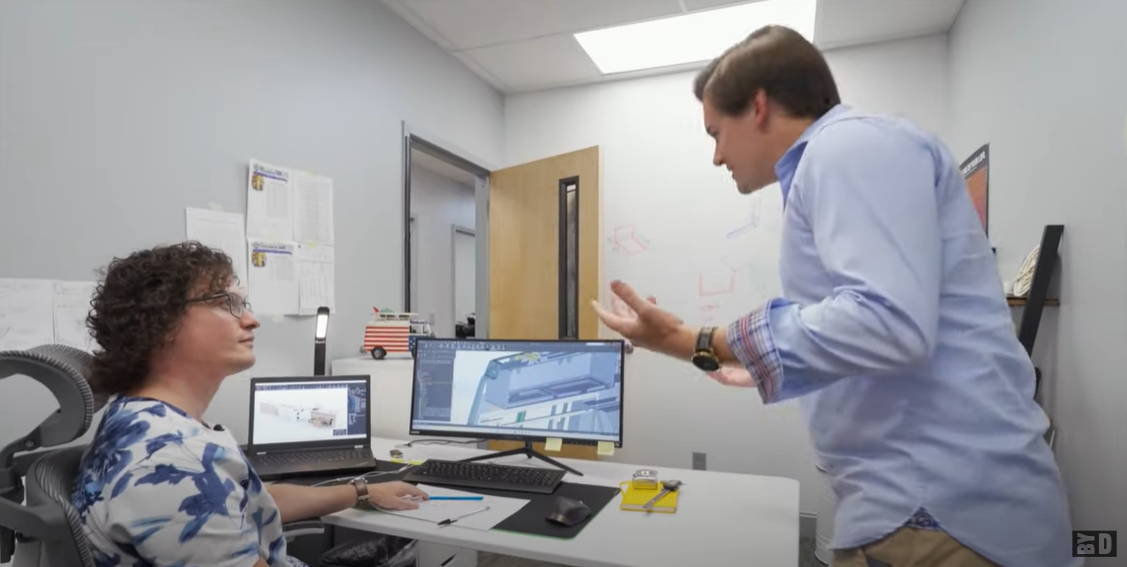 Next, Colton hopped in a Storyteller Beast MODE with Adam Donaldson, VP of Research and Development. They traveled down the road to Storyteller's manufacturing facility.
Colton noted that the ride was smooth and didn't seem like much of a "beast" to drive. Adam agreed.
"With this being a Class B RV, it's a little smaller than your typical RV," Adam said. "You can drive these things wherever you want to go. You can go off-road, and it also drives nice on the road. And it fits in a normal parking spot. That's the beauty of an adventure van."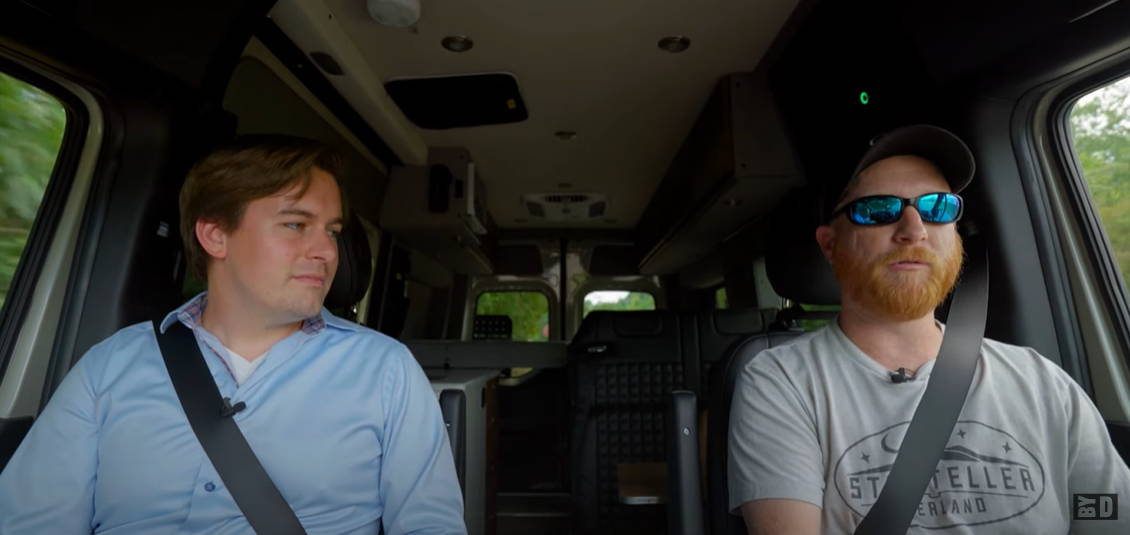 At the manufacturing facility – which is also
Storyteller's Intergalactic HQ
– Colton sat with Cody Miller to talk about what it's like to work at Storyteller.
"They really look at us as a valued employee and give us opportunities for growth, Cody said.
For example, Cody started his career at Storyteller in February 2021 as an Assembly Technician in production. He was recently promoted to Customer Support Specialist in the service department.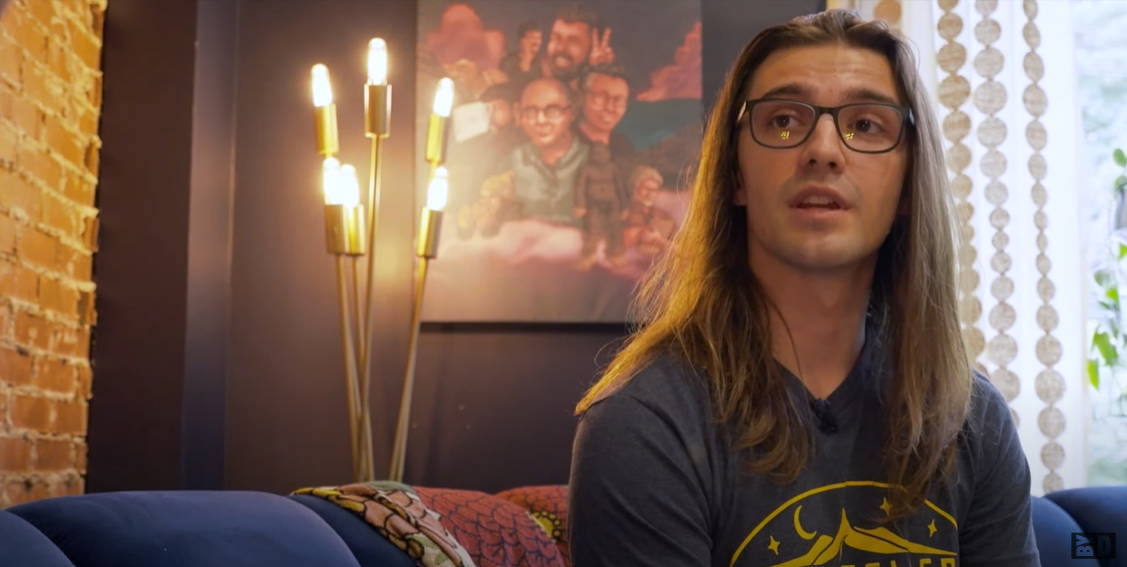 Colton then met Amy Sibert in the Groove Lounge. Amy is Storyteller's Creative Director, and Colton asked her about the funky decor.
"(Our new Headquarters building) was designed specifically for our motto, which is Live Free, Explore Endlessly, and Tell Better Stories," she said.
Storyteller doesn't just exemplify this motto in its decor – it also exemplifies it in its product and customer base.
"We have over 1,000 owners of our vans across the country," Amy said. "They're part of an incredible community, which loves to push boundaries, adventurous, exploratory – very creative, fun people."
These owners also participate in meetups and events all year long. Some are official, like our annual
Back to Baja event
in Mexico, and others are informal meetups planned by owners themselves.
"There's never a lack of community out there," Amy said.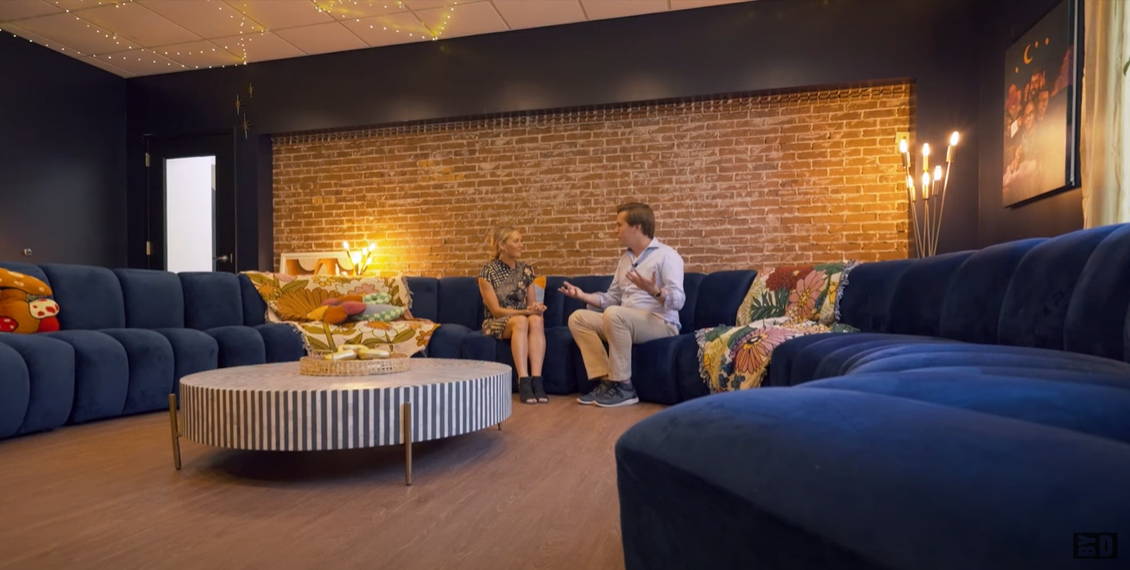 Finally, Colton met
Joe and Kait Russo
, who own a
Storyteller MODE LT
. The Russos have been on the road for a total of seven years, and living in a van allows them to go places they never thought they could, Joe said.
But that doesn't mean the transition to vanlife is easy.
"You have to learn how to pare down all your belongings into what can fit into a van," Joe said. "But once you do, it's very rewarding."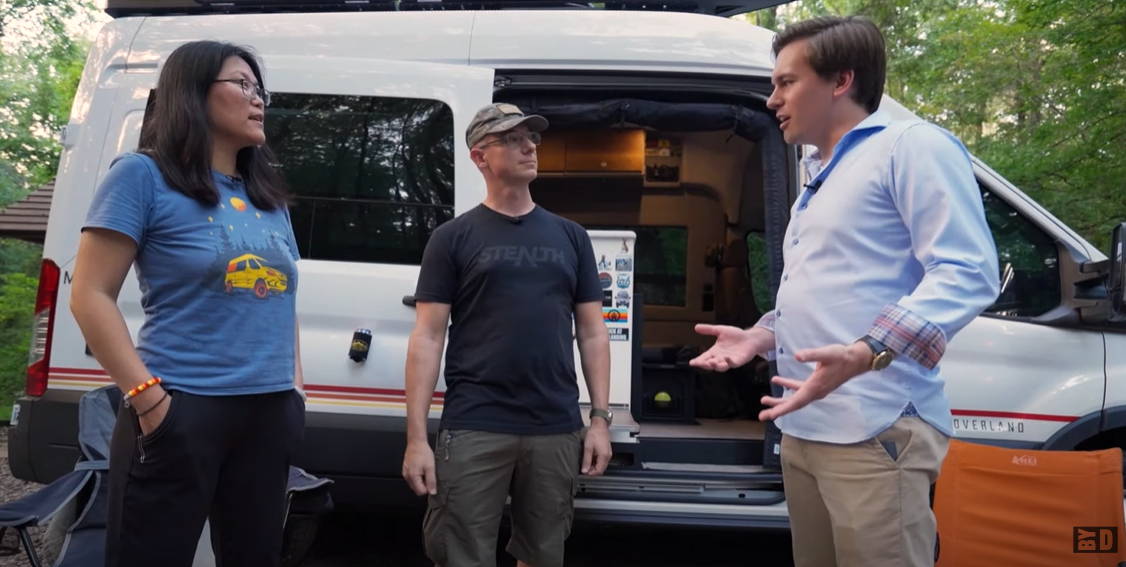 Thank you so much to Brent, Dillon, Adam, Cody, Amy, Kait and Joe for speaking highly of Storyteller Overland on a national stage.
And thank you to the America ByDesign crew for taking the time to tour our Birmingham, Alabama HQ and seeing what Storyteller Overland is all about!
Cheers to the road ahead!
Team Storyteller